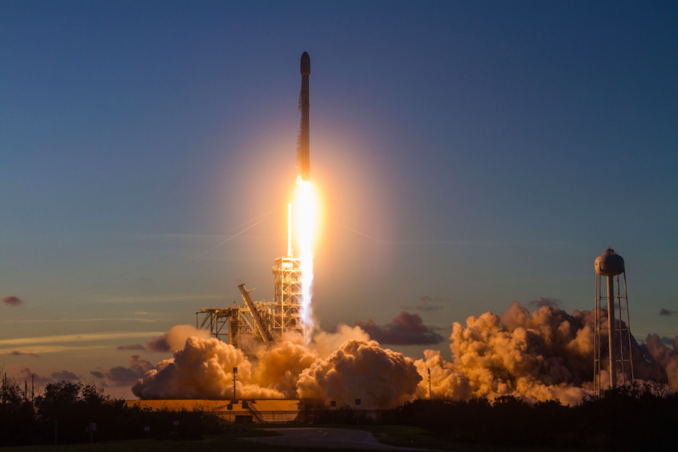 What will that mean for the Florida economy?
A total of 639 humans have flown to space. Space Florida CEO Frank DiBello expects that number to double in the next 10 years.
"More people will have flown to space than in the last 70 years," he predicted about the coming decade.
And he anticipates Florida will remain the most popular port of launch, as it has been since NASA started launching rockets from Cape Canaveral.
In a quarterly press conference, DiBello suggested Space Florida will see investment in space infrastructure in the Sunshine State grow this decade from about $2.7 billion through 2022 to well over $10 billion.
Unlike the historic space race days, the bulk of funding these days comes from private sources.
He said the space industry recorded about 9% growth last year. While much of that went to federal programs such as the historic Artemis mission, the bulk of work supported private enterprise efforts.
"Over 76% of that is from the commercial marketplace, not dependent on NASA or dependent on Space Force," DiBello said about space growth in 2022.
Federal programs are still important, but the predominant driver comes in demand for telecommunications, he said. Consumer demand requires faster connection speeds than even the groundbreaking technology on the market today provides.
Another prediction DiBello made for the 2020s was that there could be as many as 100,000 satellites in orbit by the decade's end. Those chiefly will go to support communications.
Based on current trends, plenty of those will reach space from atop rockets launched from Florida. Of 76 successful space launches in the county last year, 57 lit the Florida skies. Payloads sent up from Florida more than doubled in the last year to some 1.3 million pounds of goods.
There's also continued growth in "adventure" launches, manned space flights in the emerging recreational sector. As it grows, there will be demand for greater facilities, from training centers to family communication capacities.
"I would say six or seven companies right now are actively looking to pursue some aspect of the training and readiness for civilian astronauts who will be going to space," DiBello said.
The growth in commercial space flight means the state's space industry won't completely rely on federal investment. That diversification will be important if programs like Artemis or growth in the Space Force branch of the military slow, a painful possibility Space Coast businesses know after a yearslong break in manned spaceflight delivered a blow to the local economy.
That said, DiBello remains confident those public programs will continue to thrive in Florida.
"I do not expect NASA's autonomous program to be curtailed. I think it's on the front edge of a huge successful path," DiBello said. "The nation is committed to space exploration and Florida will always be a center point of operations for supportive space exploration."
He also spotlighted partnerships with governments large and small. DiBello even gave a shout-out to Lt. Gov. Jeanette Nuñez's Florida Space Art Contest last year encouraging elementary school students to submit pieces showcasing Florida's place in space.