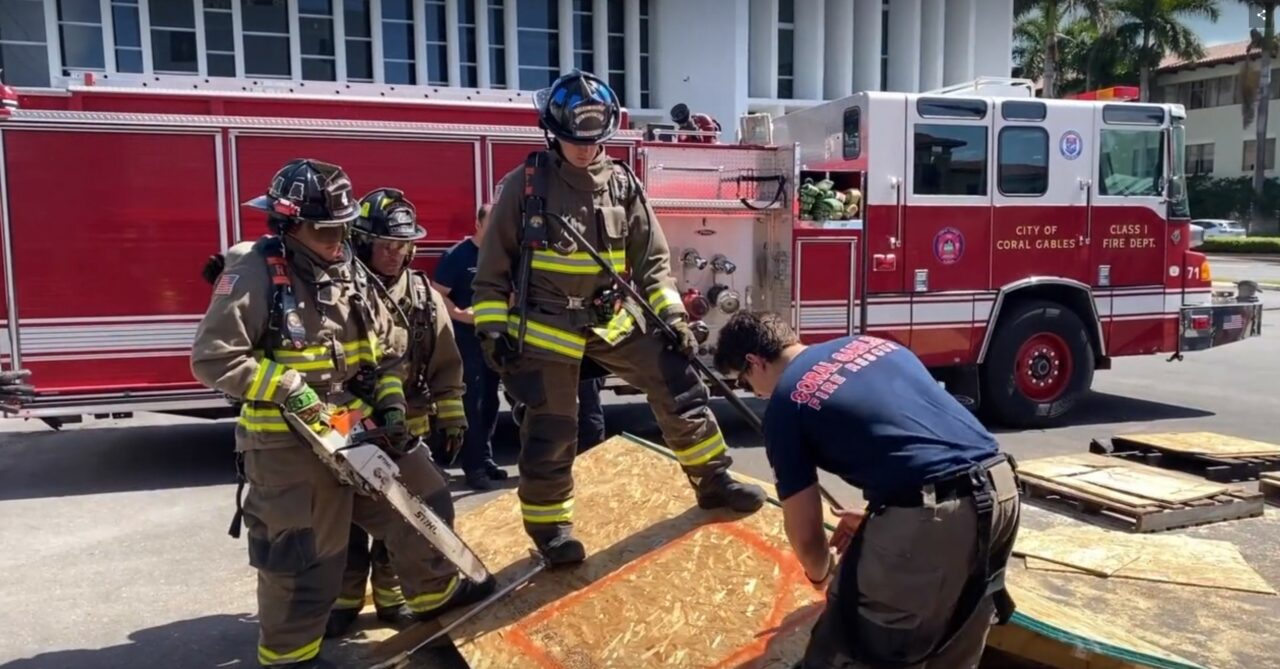 Union reps say recent Coral Gables' growth and future annexations merit more favorable arrangements between firefighters and the city.
A union representing fire rescue personnel in Coral Gables says contract talks with the city are headed toward arbitration after not budging for more than two years.
Coral Gables Professional Firefighters Association Local 1210, which boasts more than 140 members, says negotiations have been underway since the height of the pandemic in September 2020.
Without "any tangible offers" from the city to address the recent growth and further expansion expected to come in the next several years, the two parties have reached an impasse.
"For the past two years, we have negotiated in good faith with the best interest of our bargaining unit and our citizens in mind," Local 1210 President David Perez said in a statement.
"Given the caliber of service that our firefighters provide and the proposed expansions to our service area, it is difficult to characterize why administrators would prefer to spend taxpayer dollars and valuable resources on impasse proceedings rather than coming to a fair agreement that would prepare Coral Gables for the future rather than solve for the past."
The group noted Wednesday several developments it believes merit more favorable arrangements with the city, including some 30 construction projects now in development and a passel of high-rise towers built in recent years, prompting Perez in late 2021 to request more fire rescue staff to handle added demands.
The city is also planning to annex the nearby neighborhoods of Little Gables, High Pines and Ponce Davis, a move that could add about 900 acres of serviceable area equal to a 10% increase in residents. That's on top of a 14% increase in call volumes over the last five years, said Perez, who complained the city has yet to present a realistic path forward.
"Negotiating in bad faith is not conducive to attracting top-tier talent, particularly at a time when the administration is attempting to increase its service areas through proposed annexations that do not meet the standards or ratios required for operations," he said.
"Our firefighters make up an elite group of professionals who are highly rated and accredited and who exceed the national standards for service. They are representatives of what Coral Gables residents have come to expect from its first responders for almost 75 years."
Coral Gables Mayor Vince Lago declined to speak in detail about the particulars of talks between the city and union, but he stressed his staff wants to reach a favorable outcome that benefits residents and satisfies those on both sides of the negotiation table.
The city, he said, has proven its commitment to firefighters by renovating its existing fire stations and building new ones, including a fourth one coming to Sunset Drive that has been in the works since before the onset of the pandemic.
"We provide our firefighters with the best equipment and the best working environment to do their job, and we're grateful for the job they do," he told Florida Politics. "These contract negotiations are important to the future of the city, and we take this very, very seriously."