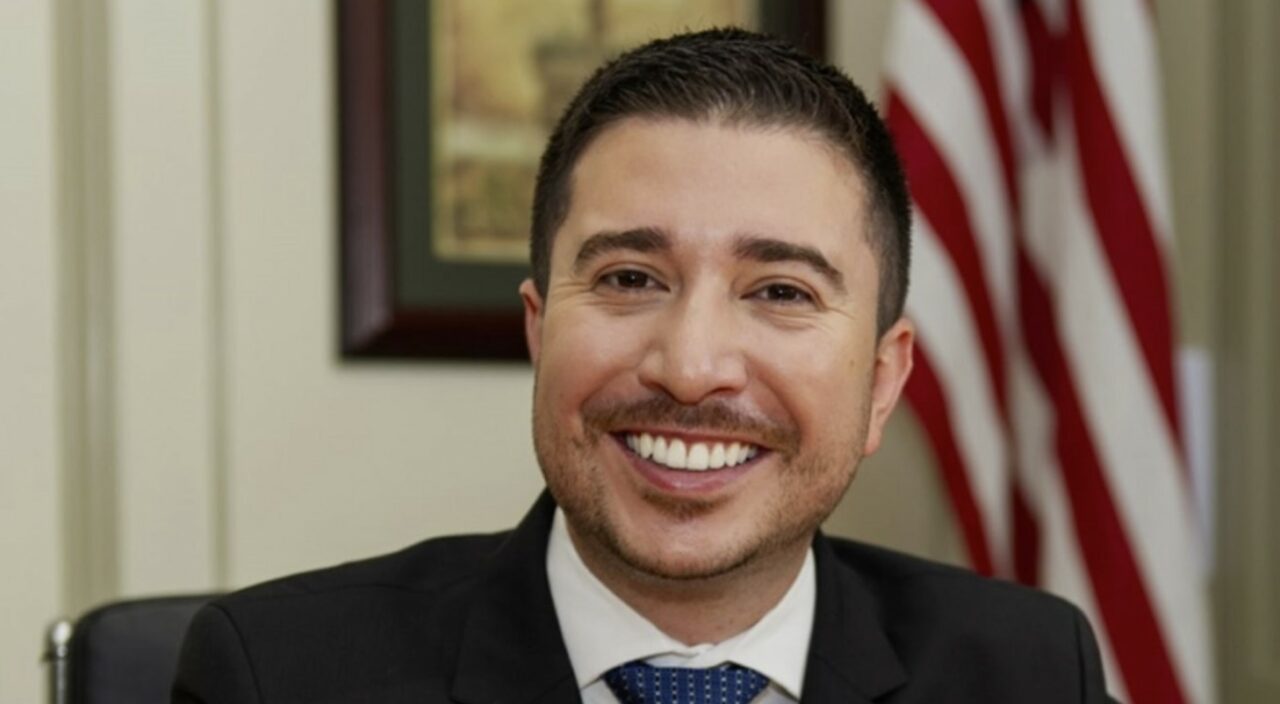 He'll preside in Family Division, an area for which he is well-suited.
For the second time in less than two years, Gov. Ron DeSantis is naming Republican lawyer Javier Enríquez to a judgeship — this time to the loftier 11th Judicial Circuit Court.
Enríquez, who has served on the Miami-Dade County Court since DeSantis appointed him in November 2021, most recently in the Criminal Division, will replace retiring 11th Circuit Judge Maria Dennis in the Family Division.
His background shows he is apt for the role. From 2019 until DeSantis tapped him for the bench, Enríquez served as General Counsel and chief ethics officer for the Florida Department of Children and Families. Before that, he worked as a lawyer in private practice specializing in family and corporate law, including stints as an associate attorney from 2015 to 2016 and at Jeffrey & Enriquez, a family law firm he ran with fellow partner Robert Jeffrey from 2017 to 2019.
A registered Republican, Enríquez challenged former Democratic state Rep. Javier Fernández in 2018 for the seat representing House District 114. He lost to Fernández, now the Mayor of South Miami, by a 6-percentage-point margin despite nabbing endorsements from U.S. Rep. Carlos Curbelo and former Congressman Lincoln Díaz-Balart.
Enríquez earned his juris doctor in 2014 from the University of Miami School of Law. He also holds a master's degree from UM in public administration and a bachelor of political science and government.
He has been a member of the Cuban Bar Association, Republican National Lawyers Association, Federalist Society and the Board of Directors of the Miami Chapter of the United States National Committee to the United Nations Women.
DeSantis' office announced Enríquez's elevation Friday.
County courts in Florida, sometimes called "people's courts," are of limited jurisdiction and hear only misdemeanor and civil cases. Circuit courts, meanwhile, are the highest trial courts in the state where felony, civil, family, juvenile and probate matters are heard.
In a post to Twitter shortly after the announcement, Florida Elections Commission Chair Nick Primrose, who previously served as deputy general counsel for DeSantis and U.S. Sen. Rick Scott, noted Enríquez's appointment marks the first judicial appointment in DeSantis' second term.
Dennis stepped down from the bench in November after more than two decades, telling DeSantis in a Sept. 30 letter her work as a Judge "has been an honor and a privilege." For the last 12 years, she served in the Family Division and was an Associate Administrative Judge there for the past three years.
"As a jurist, I have been blessed with the opportunity to change lives and help people, especially families and children," she wrote. "I look forward to continuing my dedication to public service in my next chapter."
In an October interview with Law.com, which included a recounting of a 2008 incident in which a fellow Judge allegedly manhandled her during an in-office dispute, Dennis warned her then-pending of a "lack of professionalism in our courts," particularly on the part of "younger attorneys."
With that said, she added, "there is never a dull moment."