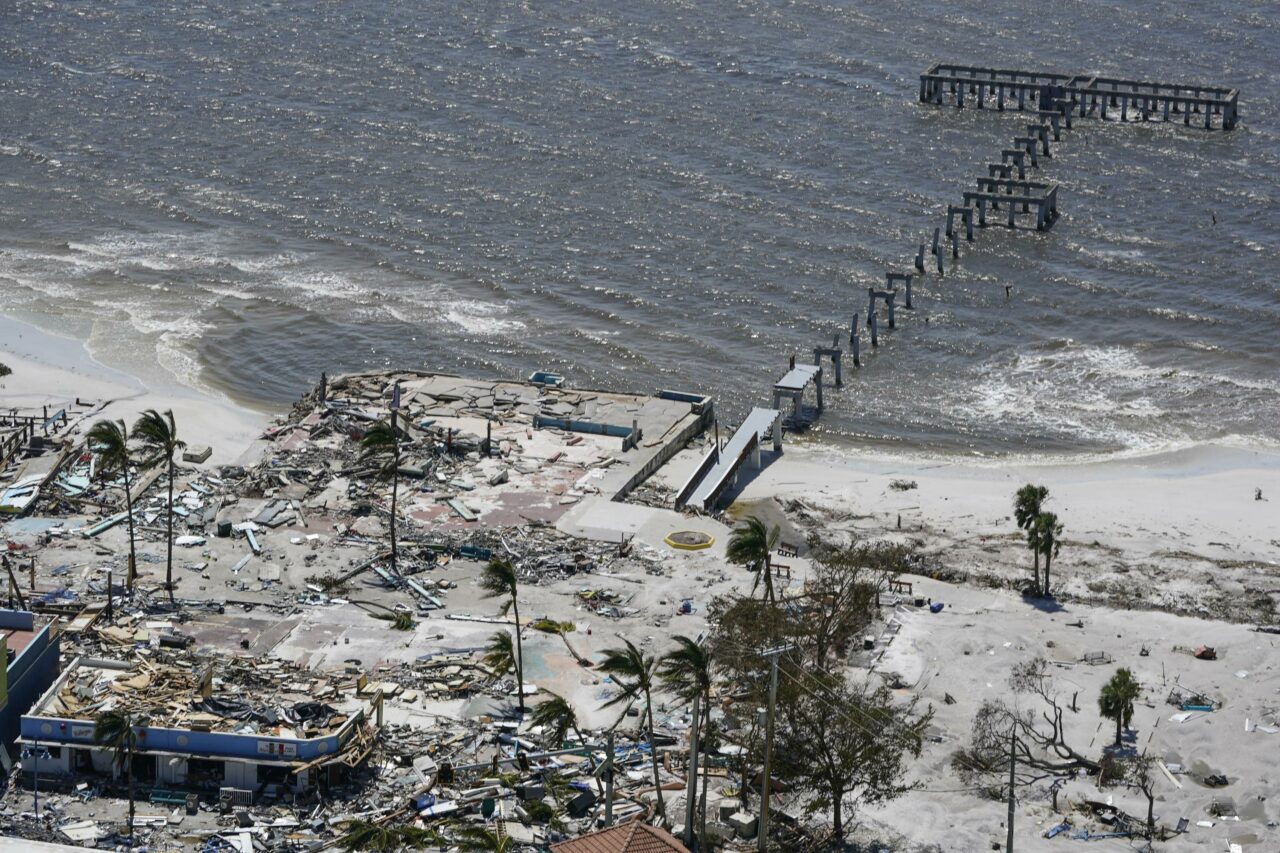 This brings the total deaths in Florida from Hurricane Ian to 146.
The remains of a man who was reported missing after Hurricane Ian hit Florida's Gulf Coast last year have been recovered from a sunken sailboat, sheriff's officials said.
The Lee County Sheriff's Office said Sunday that the remains were identified as James "Denny" Hurst, 72, who was last known to be aboard the sailboat "Good Girl" as the Category 4 storm hit the region in late September.
The boat was recovered Friday afternoon in the Matanzas Pass area of Fort Myers Beach, Sheriff Carmine Marceno said in a social media post.
Hurst had told his family he planned to ride out the storm on the boat, officials said.
Earlier Friday, the sheriff announced that a crew clearing debris in the mangroves found the remains of 82-year-old Ilonka Knes. She had been reported missing in early October.
Officials identified Knes through dental records, the sheriff said. The body of her husband, 81-year-old Robert Knes, was found shortly after the storm struck.
Hurst and Knes were the two remaining people who had been reported as missing in Lee County after the hurricane, Marceno said. He added that he hopes their families will now have some closure.
Before the discovery, the Florida Medical Examiners Commission on Tuesday reported 145 confirmed deaths in the state from Hurricane Ian. This would add to that total.
There were also five people killed in North Carolina, one in Virginia and three in Cuba, authorities have said.