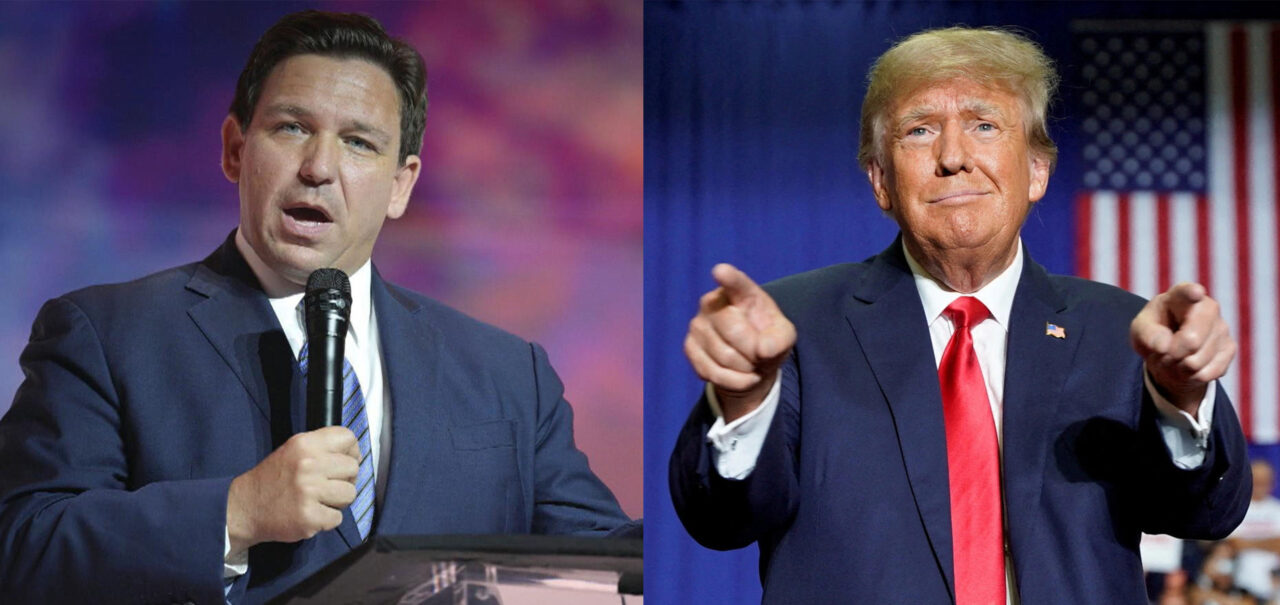 Even in a crowded field, DeSantis is within striking distance.
Yet another national poll shows Gov. Ron DeSantis as the leading threat to former President Donald Trump's path to the 2024 Republican Presidential nomination.
A survey released Friday from the University of Massachusetts holds that if DeSantis and Trump run head-to-head, then the two are neck-to-neck.
In a field where the two are the only candidates — unlikely, given the wide variety of GOP hopefuls already floating trial balloons — DeSantis is slightly ahead, with 51% support compared to 49% for the former President.
In a wider field, Trump holds the edge, garnering 37% support, three points above the Florida Governor. The two men are well ahead of the rest of a hypothetical field including former Vice President Mike Pence, former South Carolina Gov. Nikki Haley, and Texas Sen. Ted Cruz in that scenario. Pence's 7% is good for a distant third-place, and no other potential candidate topped 3%. "Others" garnered 8%, meanwhile.
The poll director contends "if the race comes down to the two current frontrunners, (Trump and DeSantis), the election is a statistical dead heat. In the coming year, if the election does indeed become a two-person race GOP voters will have a difficult decision to make between two viable and popular candidates."
DeSantis is better with some demographics than others. Older people, the more educated and the wealthy lean DeSantis, as do male voters, who prefer him by a 57% to 43% spread in a head-to-head. Women choose Trump, meanwhile, 54% to 46%.
"These are the people who are most likely to vote, make political contributions and participate in campaigns. If DeSantis is able to hold these voters, he will be in a very formidable position in the GOP primary," asserted one of the poll directors in a memo contextualizing the results.
The poll was in the field from Jan. 5-9, and 1,000 respondents were ultimately surveyed. The margin of error was +/- 3.55%.