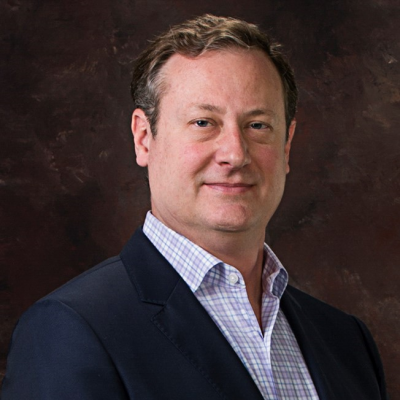 Some had suggested Carlson was considering challenging Mayor Jane Castor.
Tampa City Council member Bill Carlson will seek re-election to his District 4 seat, Carlson's business partner Tom Hall shared in a weekend email to supporters. 
The announcement puts to bed hushed rumors that Carlson had been considering a bid for Mayor against incumbent Jane Castor, whom he has long been at odds with on the dais. 
"Bill has earned the reputation of being a great watchdog for the public on matters related to City of Tampa business and for transparency in government decisions," Hall wrote, inviting supporters to Carlson's campaign kickoff party Tuesday and soliciting donations to the campaign.
Carlson will gather with supporters at 6 p.m. at Pané Rustica located at 3225 S. MacDill Ave. 
Carlson is so far the only candidate filed in the District 4 race. He filed paperwork to run Jan. 5 and, therefore, has not yet posted any campaign finance activity. 
With Carlson's entrance into the race, along with Charlie Miranda's filing in District 6, all seven incumbent Tampa City Council members are seeking re-election either to their existing seats or two new ones to avoid term limits (Miranda currently represents District 2 and is attempting to swap seats with District 6 member Guido Maniscalco.)
Carlson has long been a strong Castor critic and serves as a member of a City Council coalition that frequently votes against her agenda or for policies that undermine her executive privilege as a strong Mayor. Joining Carlson in the coalition are appointed District 3 member Lynn Hurtak and embattled District 5 member Orlando Gudes.
Unlike Carlson so far, Hurtak will face a difficult race in an election that could serve as a referendum on Castor.
Hurtak, who was appointed to her seat following the resignation of John Dingfelder, faces several candidates, including former state Sen. Janet Cruz whose daughter, lobbyist Ana Cruz, is Castor's longtime partner. 
Gudes, scarred by scandal over the past year, may skate by if the current slate of candidates in his race doesn't change. He had faced a likely rematch against Jeffrey Rhodes, who lost to Gudes four years ago by just over 150 votes. Gudes faced a sexual harassment lawsuit and a city probe into allegations. The probe found Gudes created a hostile work environment and made sexual and misogynistic comments toward an aide, the aide's daughter and Castor. Following the report, Castor said she would fire him if she could. While he did not resign his seat, he did step down as Council chair. 
But Rhodes withdrew from the race, leaving one candidate, Cornelius Hamilton, who hasn't raised any funds and doesn't appear to be campaigning, and a write-in candidate, Evelyn Jane-Marie McBride, who will likely be a non-starter. 
While rumors had swirled in Tampa political circles that Carlson may challenge Castor, he told the Tampa Bay Times that was never in the cards. 
"I never intended to run for Mayor," he said, according to the Times, adding that he suspected the rumors came from those aligned with Castor. 
Carlson is running on a platform of affordable housing, crime, and blocking a wastewater recycling project Castor has championed. 
That project, dubbed PURE, has faced controversy, with critics referring to it instead as "toilet to tap." Under Castor's proposal, the city would pump millions of gallons of highly treated wastewater into the Hillsborough River to reduce over-pumping in Sulfur Springs and bring minimum flow requirements to standard in the Hillsborough River. Opponents call it a toilet-to-tap program because Hillsborough River is a drinking water source. 
Time is running out for any would-be challengers to Carlson to emerge — the deadline to qualify for the election is Jan. 20. 
Tampa's municipal races are March 7.