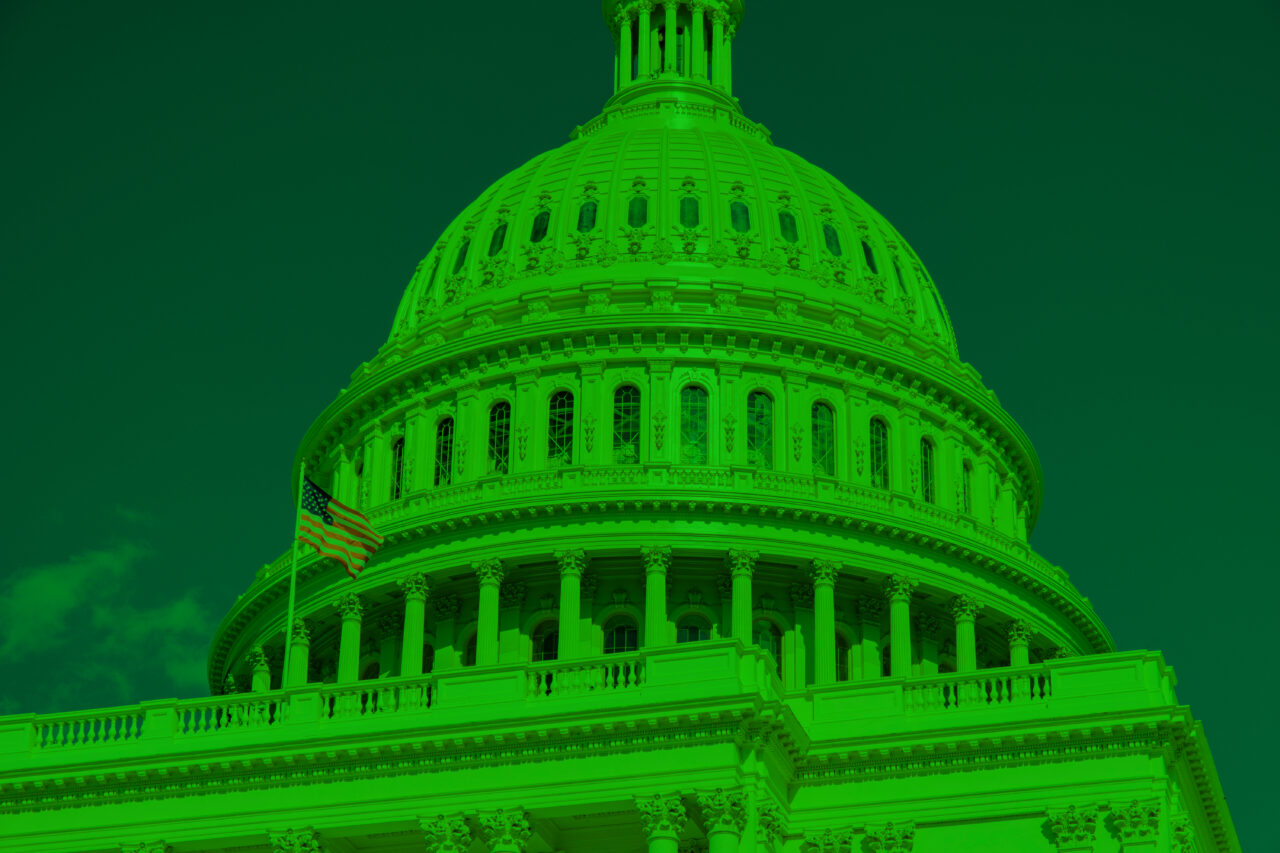 Florida continues to honor Dr. Martin Luther King Jr.
Day for a King
Martin Luther King Jr. Day may have been a federal holiday, but elected leaders in Florida's congressional delegation were still working to honor his legacy.
Nearly 54 days after the death of Martin Luther King Jr., lawmakers attended prayer breakfasts and dedications in the civil rights leader's name.
Rep. Maxwell Alejandro Frost, an Orlando Democrat and newly minted member of the Congressional Black Caucus, could be spotted at the Arthur "Pappy" Kennedy 32nd Annual Prayer Breakfast in Orlando. The event has been held for decades on MLK Day and is named for Orlando's first Black City Council member.
Frost spent the rest of the day doing community service projects in Florida's 10th Congressional District, based in Orlando, sharing pictures from a tree planting.
"No better way to honor and celebrate the memory of Dr. Martin Luther King Jr. than to spend the day serving the people of Central Florida!" he tweeted.
Farther south, Rep. Frederica Wilson hosted the 30th annual 5000 Role Models of Excellence, an event the Hollywood Democrat founded in King's memory. Guests at the event included Second Gentleman Doug Emhoff and Bahamian Prime Minister Phillip Davis, but the focus was on 50 Wilson Scholars, as well as professional mentors participating in the program.
"The 5000 Role Models of Excellence Project has touched over 1 million families across this nation," Wilson told CBS News. "They are mentors in our community."
Republican members also celebrated King. Rep. Kat Cammack, a Gainesville Republican, attended a wreath-laying ceremony at MLK Jr. Memorial Park in Ocala.
Members of both parties shared quotes from King, many from his famed 1963 speech given at the March on Washington.
With my Congressman @MaxwellFrostFL celebrating the legacy of Dr. King and Arthur "Pappy" Kennedy! pic.twitter.com/PmO7kKDwlP

— Rep. Anna V. Eskamani 🔨 (@AnnaForFlorida) January 16, 2023
No better way to honor and celebrate the memory of Dr. Martin Luther King Jr. than to spend the day serving the people of Central Florida! #MLKDay pic.twitter.com/xbBYGZ0r3f

— Congressman Maxwell Alejandro Frost (@RepMaxwellFrost) January 16, 2023
these kids at the MLK Jr parade turned me up!!! #MLKDay2023

*strobe warning! pic.twitter.com/Z7BaibG53y

— Maxwell Alejandro Frost (@MaxwellFrostFL) January 17, 2023
In his memory, I host the Annual Martin Luther King Jr. Scholarship Breakfast and honor his committment with action. After thirty years of sending countless boys to college with full scholarships, I am so proud of how many lives we've touched. pic.twitter.com/XWzn0pqizo

— Rep. Frederica Wilson (@RepWilson) January 16, 2023
It was an honor to join dozens of our Marion County neighbors at the Martin Luther King, Jr. wreath laying ceremony at MLK Jr. Memorial Park in Ocala. Such an uplifting program to honor and remember Dr. King's legacy, his service, and his message. pic.twitter.com/iWyLx73aut

— Rep. Cammack Press Office (@RepKatCammack) January 16, 2023
Cuba and terror
As thousands flee Cuba, Sen. Rick Scott joined South Florida Republican House members to make sure the communist nation stays on the State Sponsors of Terrorism list.
Scott filed the Fighting Oppression until the Reign of Castro Ends (FORCE) Act in the Senate, reintroducing legislation filed by Sen. Marco Rubio last Congress. He cited the continued influence of Raul Castro, brother to the late Fidel Castro, within the island's government.
"Cuba has played a significant role in exploiting the United States by stoking instability across Latin America, supporting ruthless dictators like Nicolás Maduro and Daniel Ortega and driving mass migration that benefits the illegitimate regime and its evil allies in Communist China, Russia and Iran for decades," Scott said.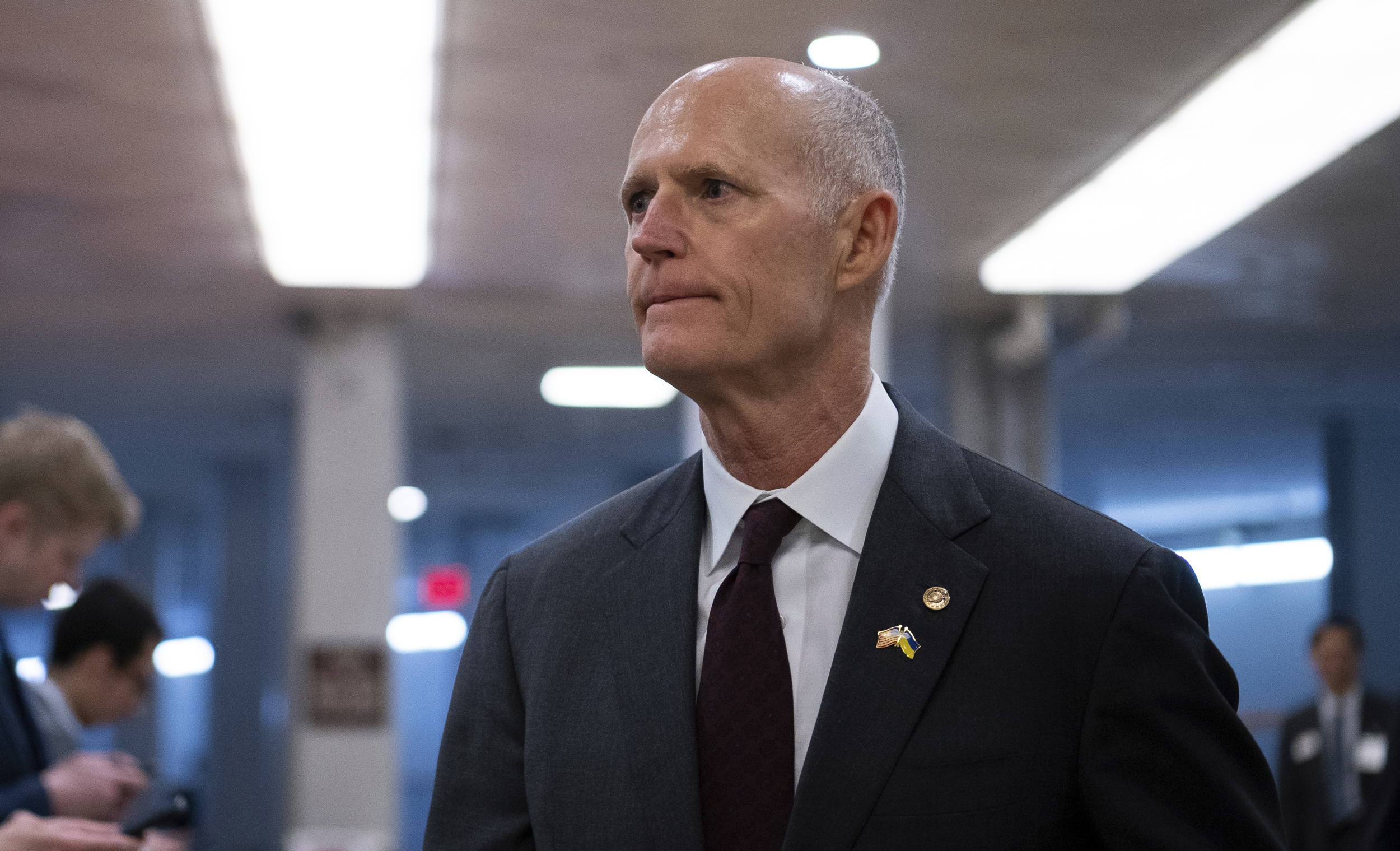 The Naples Republican slammed efforts at normalization under former President Barack Obama and is concerned that President Joe Biden has shifted the U.S. into a similar position.
"Sadly, the Obama-Biden appeasement policies have only made it worse, giving more power to the evil communist regime and funding the continued oppression, imprisonment and torture of hundreds of peaceful Cubans, including freedom activists like José Daniel Ferrer and teenage boys and girls," Scott added.
Rep. María Elvira Salazar, a Coral Gables Republican, again filed the House version of the bill. Fellow Miami-area Reps. Mario Díaz-Balart and Carlos Giménez were among the introducing co-sponsors.
"The totalitarian communist regime in Cuba is an ever-present national security threat to the United States," Salazar said. "Aside from stealing the hopes and dreams of three generations of Cubans, the Castro regime continues to subsidize and provide financial and military support to bad actors across Latin America. The FORCE Act ensures that no Secretary of State or President can remove Cuba from the list of State Sponsors of Terrorism until they meet the minimal requirements of a functional and free society. This legislation is not only important to the Cuban exile community of District 27, but to the thousands of my constituents who also come from countries directly subsidized by Havana."
Giménez cast Cuba as a disruptive force in the entire Western Hemisphere. His family left Cuba when he was a child in 1960 after the Castro Regime took over in the Cuban Revolution.
"As the only Cuban-born Member of the 118th Congress, I'm proud to reintroduce the FORCE Act with Congresswoman Salazar to hold the Castro dictatorship accountable for its countless acts of terror," he said. "The Biden Administration must keep the Castro regime on the list of State Sponsors of Terrorism for harboring fugitives of the American justice system and for unlawfully sentencing thousands of political prisoners in kangaroo courts in the aftermath of the July 11, 2021, Movement."
And Díaz-Balart, the dean of the Florida congressional delegation, said it's important the U.S. not let up an aggressive posture on the Cuban government.
"I'm proud to co-sponsor this important legislation once again to ensure that Cuba remains on the State Sponsors of Terrorism (SST) list until it stops spreading its malevolence throughout our hemisphere, returns U.S. fugitives and ends its brutal repression of the Cuban people. I commend my colleague, Rep. Salazar, for her continued work to hold the Cuban dictatorship accountable, promote freedom for the Cuban people, and protect our national security."
Reps. Cammack, a Gainesville Republican, and John Rutherford, a Jacksonville Republican, both quickly signed on as co-sponsors. But to date, the legislation has no Democratic co-sponsors in the House or Senate this Congress.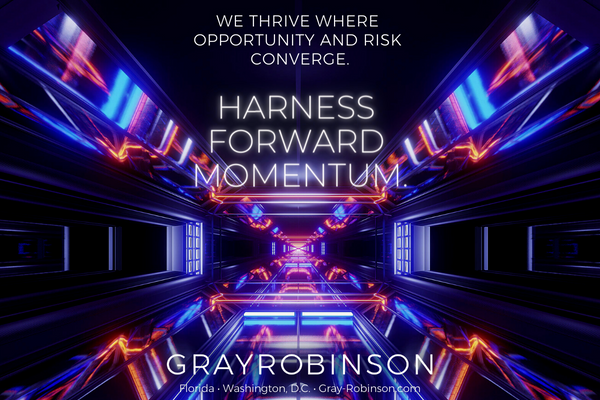 Faith base
Rubio said the Senate needs to pass his bill encouraging faith-based organizations to seek federal grants.
Otherwise, rule-making by Biden's administration will freeze such groups out completely.
He sounded alarms on a new notice from the administration empowering agencies to impose fresh restrictions on faith-based charities from engaging in federal partnerships.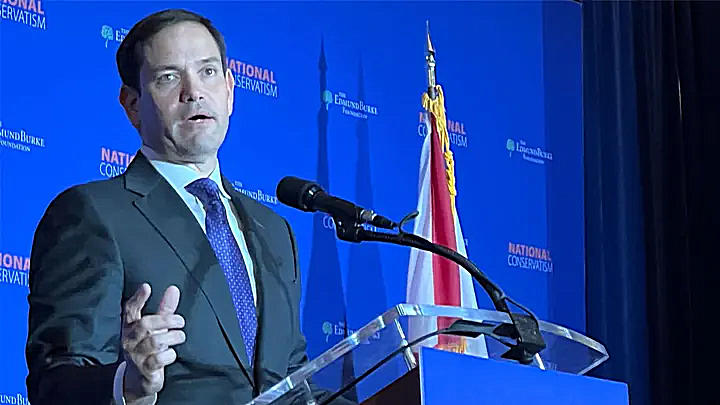 "President Biden's new rules will empower agencies to discriminate against faith-based charities, likely hurting some of the most vulnerable people in our communities," the Miami Republican said. "Instead of targeting and punishing people living out their faith through service to others, we should be making it easier for churches and other faith-based organizations to help lift up Americans in need."
Rubio last year introduced the Lifting Local Communities Act (S 4735) to make it easier for faith-based organizations to receive grants and federal funding "without fear of arbitrary religious limitations and vindictive litigation."
For the administration's part, the rule-making was presented as part of Biden's "call for religious freedom and equity." The portions drawing criticism relate to equal access to social services for all individuals.
"Today's announcement builds a whole-of-government approach in social services to ensure nondiscrimination on the basis of religion," said Health and Human Services Secretary Xavier Becerra. "These proposed rules would provide important protections for Americans who rely on federally funded social service programs."
But that opens the door, Rubio said, to requiring organizations to violate their own values to continue serving communities. That signals concerns organizations may lose funding due to alleged discrimination based on sexuality or gender identity.
Special Counsel
Revelations that Biden may have been in possession of various classified documents and improperly kept them in insecure locations prompted several in the delegation to demand a Special Counsel investigate.
A total of 41 House members, led by Rep. Mark Alford, a Missouri Republican, signed a letter seeking answers. Included were Florida GOP Reps. Scott Franklin, Bill Posey, Michael Waltz and Dan Webster.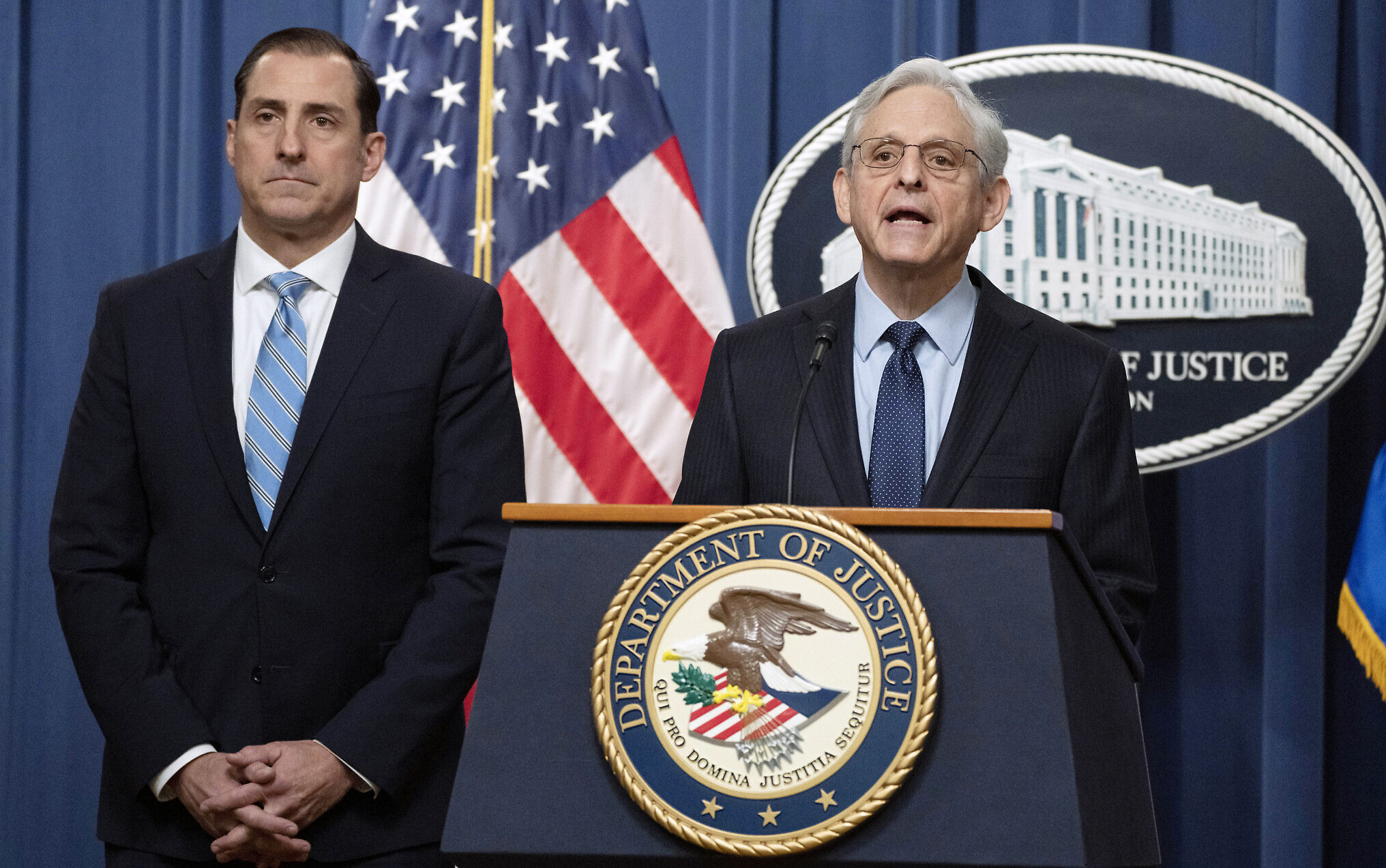 Scott and Rubio issued a similar call for action, signing onto a letter from Senate Republicans.
The same day the message went out, Attorney General Merrick Garland announced he is appointing a Special Counsel. At least for the moment, members greeted that as a step in the right direction.
"This morning, I along with several colleagues wrote the Attorney General asking him to appoint a special counsel to fully investigate President Biden's mishandling of classified documents while Vice President," Webster said. "I'm pleased AG Garland has fulfilled this initial request and look forward to answers to other questions we raised."
Grand opening
A change in the shape of Florida's 12th Congressional District means Rep. Gus Bilirakis, a Palm Harbor Republican, is now representing constituents from areas farther north during this Congress than he had in the last six years.
Bilirakis is opening two new district offices as a result.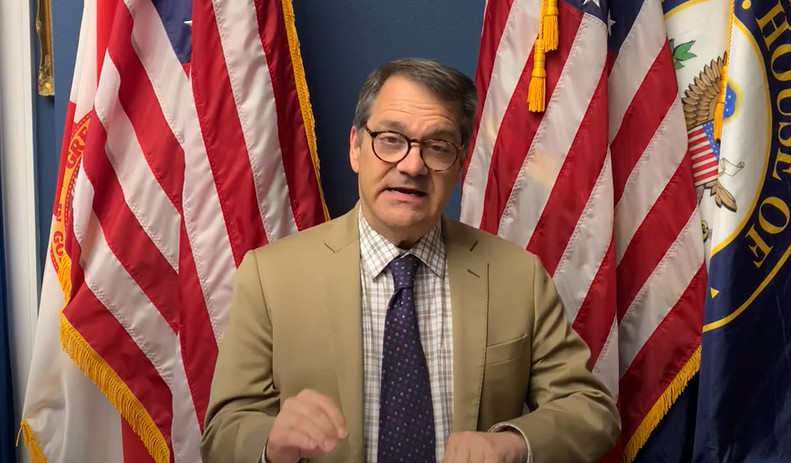 An Inverness office opened today on West Main Street, with the Congressman hosting a ribbon-cutting at 10 a.m. He will open a second office in Brooksville, on North Main Street, at 2 p.m. The new offices will serve new constituents in Citrus and Hernando counties.
Meanwhile, Bilirakis' Pasco County office in New Port Richey will remain open as usual. However, he has shuttered his Tarpon Springs Office, having shed his home county of Pinellas in the redistricting process. Federal law requires members of Congress only to live in the state they represent.
Media war
Rep. Anna Paulina Luna just arrived in Washington but has already decided to enter a rhetorical war with some of the most prominent media outlets covering Congress.
The St. Petersburg Republican slammed articles in The Washington Post and MSNBC that focused on Luna's heritage as a Mexican American.
A dispute arose when MSNBC columnist Julio Ricardo Varela criticized the Congresswoman for working closely with Rep. Matt Gaetz, a Panhandle Republican. He also went a step further and declared Turning Point USA, a conservative group that backed Luna early, as a "MAGA White supremacist cult."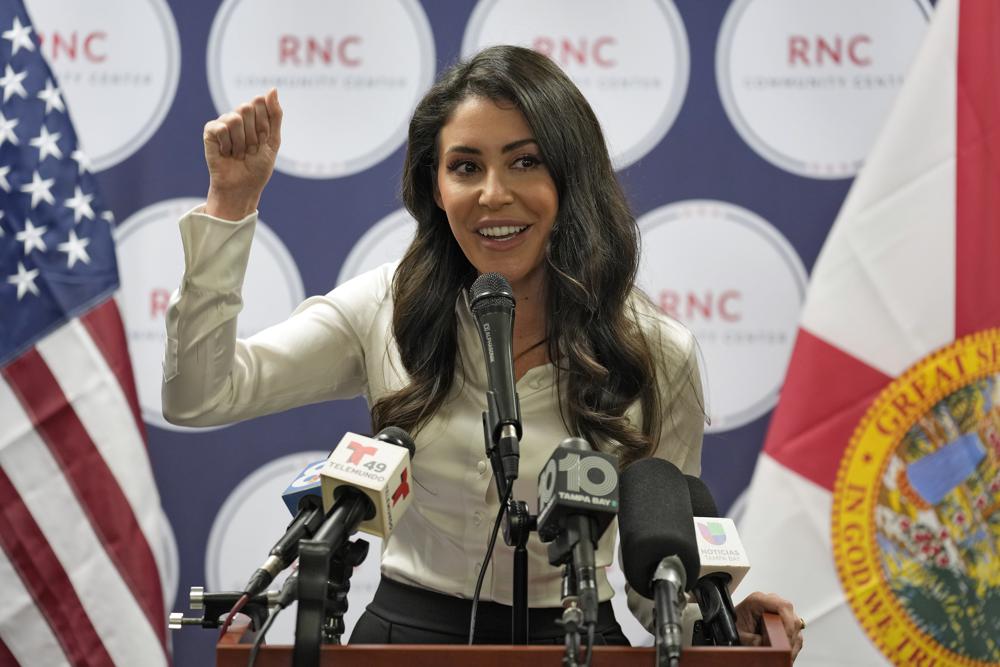 Luna didn't appreciate the implication.
"MSNBC is really trying to paint me as a White supremacist?" she tweeted. "Honestly, I'm pretty sick of left-leaning media focusing so much on my race. It's sad to see how triggered the left is over the fact that I'm conservative."
The Post covered the row, with columnist Philip Bump criticizing Luna for attributing a columnist's view to the entire publication and for misrepresenting the point.
"He didn't suggest she was somehow incompletely Hispanic because of her politics," Bump wrote. "On the contrary, he noted that there were many Hispanics who supported Trump's agenda, to his frustration."
Luna responded to that with an extended statement calling the newspaper the Washington "Compost" and accusing them of supporting pedophilia, citing a positive review of an off-Broadway play.
"Sadly, the substance-less attacks made this week prove these journalist hacks do not follow the code of legitimate reporting. They do not even bother to reach out for a statement," she said. "If the Washington Compost had reached out, perhaps we would have been able to help correct their false claim that I used my official government Twitter to call out MSNBC's lies. I am always happy to work with reporters who uphold journalistic integrity. Where I draw the line is at illegitimate journalism and outlets which rely on smear pieces for clicks."
Reining in Biden
House Republicans, emboldened with a new majority, say they want to put lasting restrictions on the expansion of bureaucracy.
With that in mind, Cammack is introducing the Regulations from the Executive in Need of Scrutiny (REINS) Act.
"During the first year of this administration, the Biden White House added more than $200B in new regulatory costs," the Gainesville Republican said. "These new regulations cost the American taxpayers over $2 trillion per year in compliance costs and economic losses without the proper oversight from the legislative branch. The REINS Act is a core part of House Republicans' mission to reintroduce government accountability and to restore Congress' role to check the regulatory actions of federal agencies. I'm grateful for the overwhelming support of my colleagues on this bill and look forward to seeing it pass the House this Congress."
Rep. Laurel Lee, a newly sworn-in Lakeland Republican, served as an introducing co-sponsor on the bill, along with 140 other House members.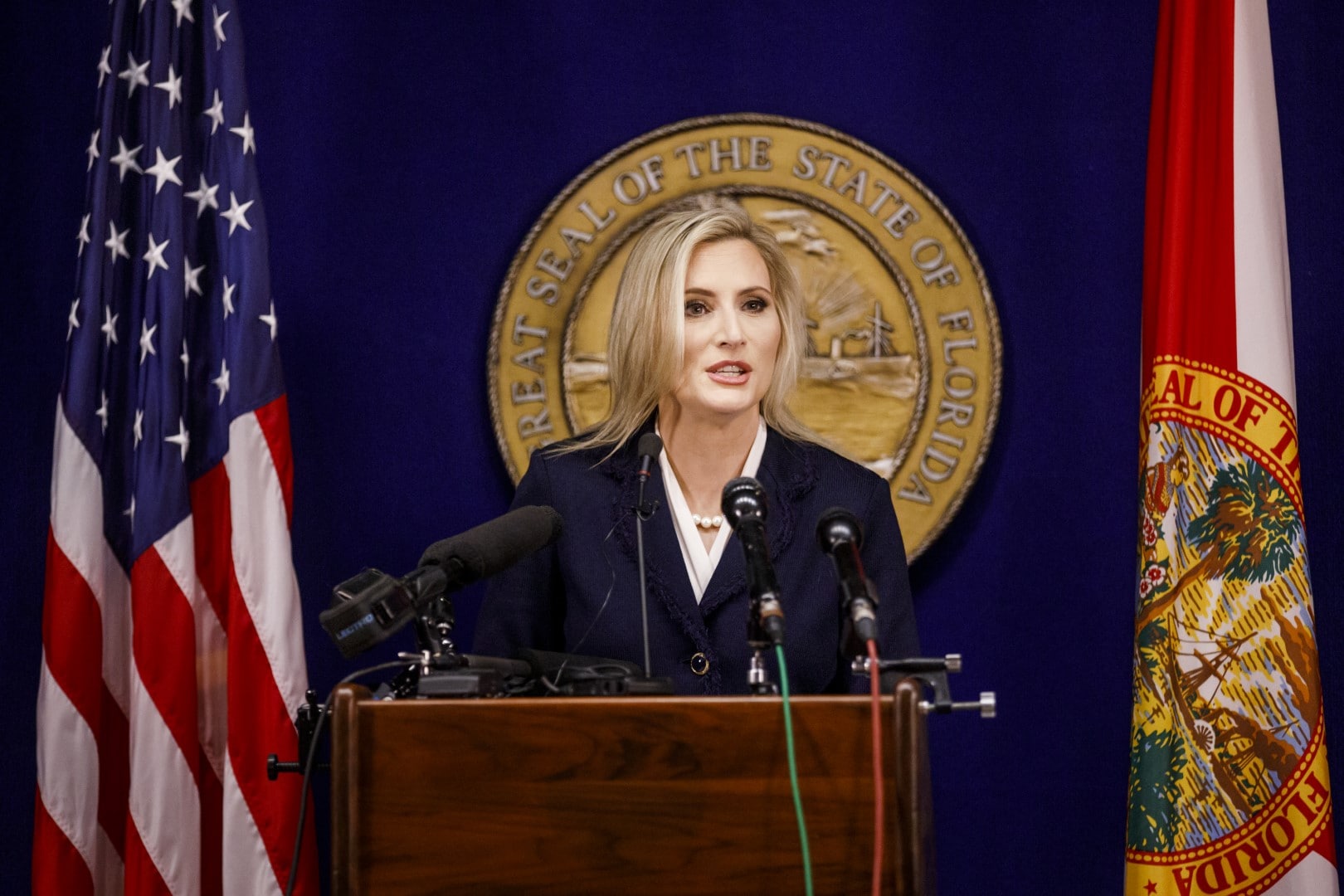 "I came to Congress to get answers for my constituents and the American people," Lee said. "For far too long, unelected bureaucrats in Washington have imposed harmful regulations that have hurt our small businesses, farmers, and families. The REINS Act will limit executive overreach and ensure government accountability to protect all Americans."
Voice for choice
With the Republican House last week passing a resolution condemning attacks on anti-abortion groups, Rep. Sheila Cherfilus-McCormick reintroduced legislation condemning attacks on reproductive rights and reaffirming a commitment to "advancing reproductive justice and judicial reform."
"Last Congress, my Democratic colleagues and I firmly demonstrated to the American people that we value women's right to choose," the Miramar Democrat said.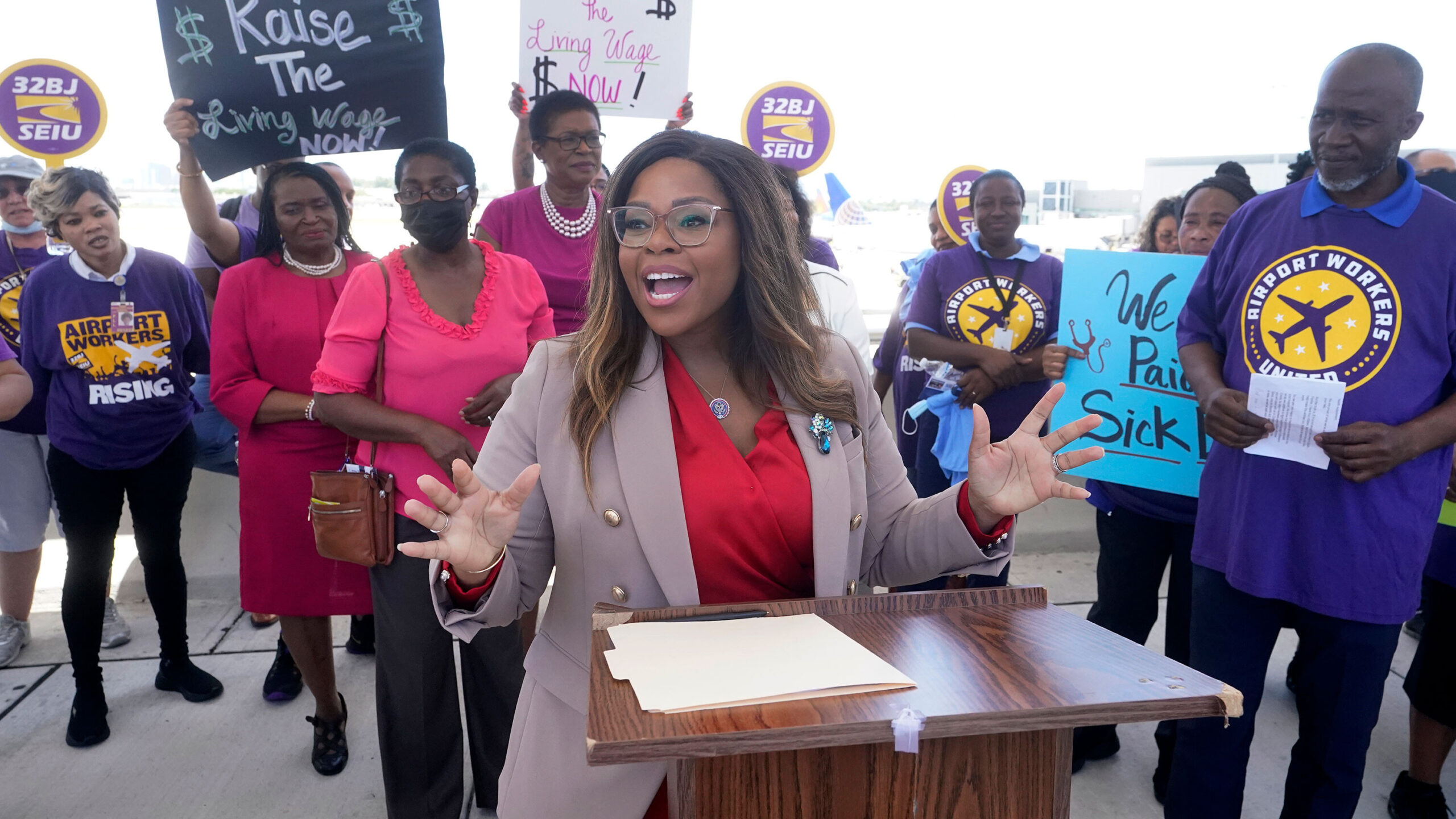 "By mostly party-line votes, House Democrats passed consequential legislation such as the Women's Health Protection Act and the Ensuring Access to Abortion Act. These pieces of legislation aimed to protect access to abortion at the federal level in the wake of the U.S. Supreme Court's unprecedented decision to overturn Roe v. Wade."
She filed a resolution with Rep. Adriano Espaillat, a New York Democrat. But Cherfilus-McCormick lamented that such a position likely won't be prioritized by the new GOP majority.
"Unfortunately, at the start of the 118th Congress, House Republicans are doubling down on their commitment to criminalize abortion by launching new attacks on women's reproductive freedom," she said. "Instead of building upon the progress made by House Democrats during the 117th Congress, extreme MAGA Republicans have put forth an agenda with the intent to impose their will on the people — especially women."
Reinstatement demand
With the Defense Department no longer mandating COVID-19 vaccines, Rep. Brian Mast is filing legislation that would allow the reinstatement of all troops drummed out for refusing the shot, with a full restoration of rank and pay.
"We are facing multiple national security threats — now is not the time to play politics with service members who are committed to serving the United States," the Stuart Republican said. "While repealing the unconstitutional COVID-19 vaccine mandate in the military was a step in the right direction, we should finish what we started and give every service member discharged for exercising his or her right to medical freedom an opportunity to return to the military."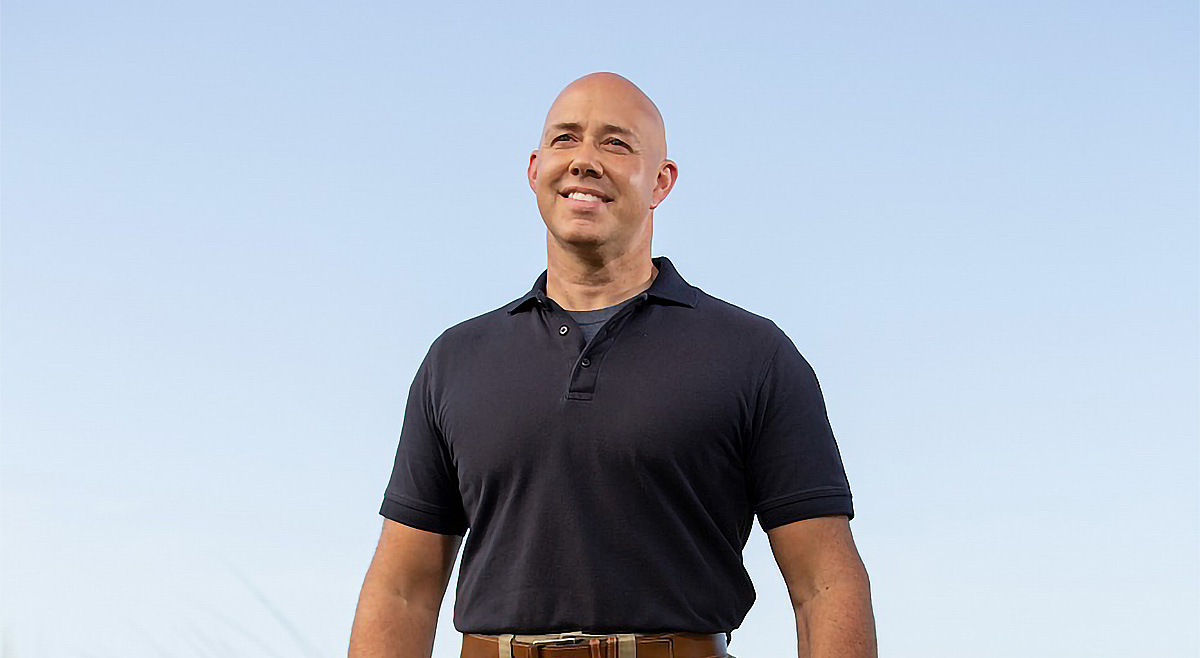 Mast's Office cited estimated at least 8,100 members of armed services branches were discharged over the mandate.
Already, 33 Republican colleagues in the House signed onto Mast's bill as co-sponsors, including Bilirakis, Byron Donalds, Gaetz, Posey, Rutherford and Greg Steube.
Sub gavel
Florida won't have any full Chairs in the 118th Congress, but that doesn't mean it will not have any influential posts. House Appropriations Chair Kay Granger announced on Monday that Díaz-Balart will Chair the State, Foreign Operations and Related Programs Appropriations Subcommittee.
That gives the Hialeah Republican a significant say on spending on foreign aid.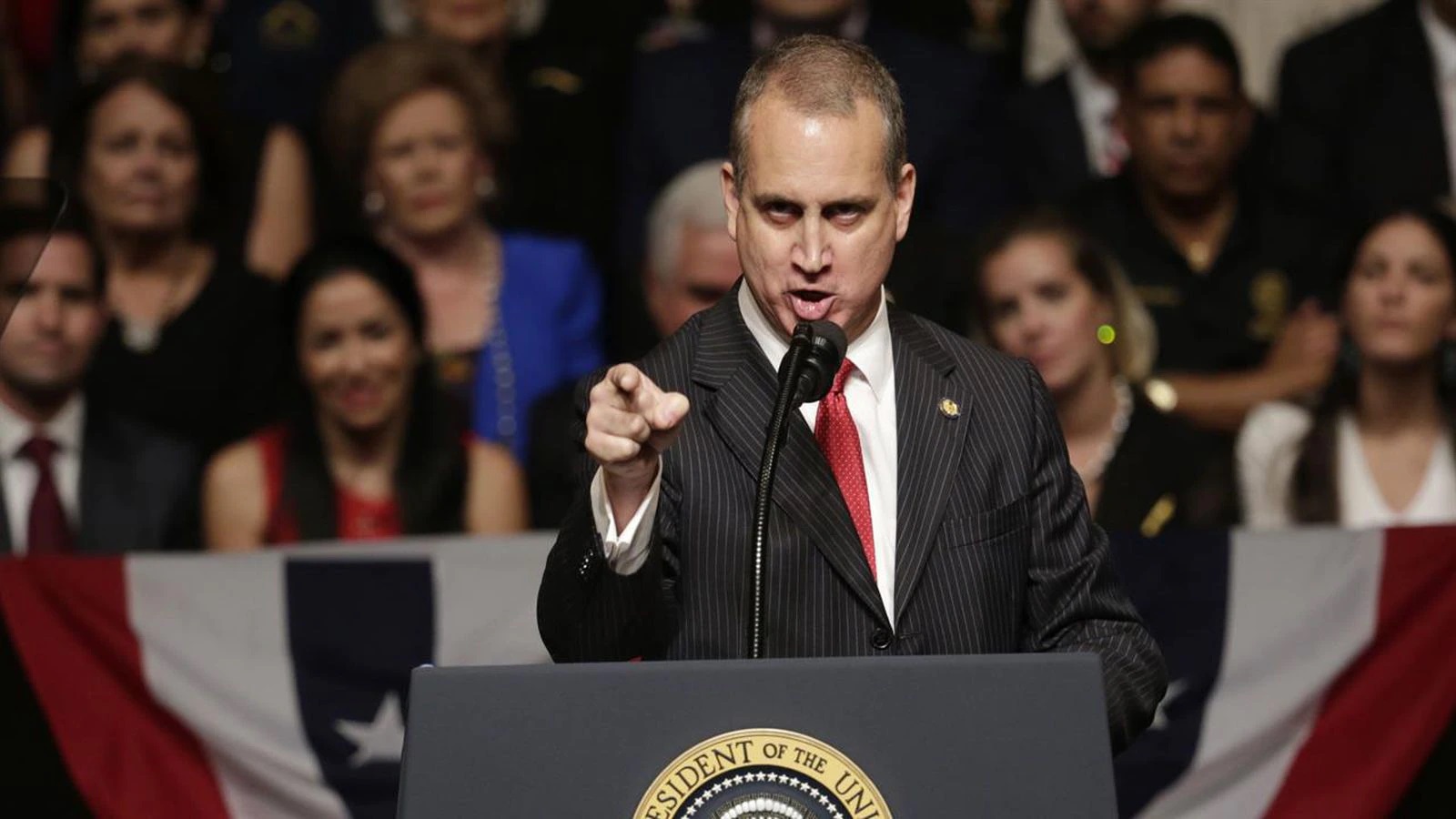 Díaz-Balart thanked the Texas Republican for the selection.
"As Chairman of SFOPS, I'll work to ensure that the U.S. continues to uphold American values to promote freedom, human rights and the rule of law," he tweeted. "We must strengthen oversight and cut unnecessary spending while continuing to protect our national security interests at home and abroad."
Díaz-Balart takes the subcommittee gavel from Rep. Barbara Lee, a California Democrat. In the last Congress, the ranking Republican on the committee was Rep. Hal Rogers. The Kentucky Republican was tapped to lead the Commerce, Justice and Science Appropriations Subcommittee, leaving Díaz-Balart the next GOP member in line.
On this day
Jan. 17, 1961 — "Dwight Eisenhower warns of military-industrial complex" via History.com — Eisenhower ended his presidential term by warning the nation about the increasing power of the complex. His remarks, issued during a televised farewell address to the American people, were particularly significant since Ike had famously served the nation as military commander of the Allied forces during World War II. Eisenhower urged his successors to strike a balance between a strong national defense and diplomacy in dealing with the Soviet Union. He did not suggest arms reduction and, in fact, acknowledged that the bomb was an effective deterrent to nuclear war.
Jan. 17, 1998 — "Bill Clinton finishes testimony in Paula Jones case" via CNN — After answering questions for more than four hours under oath in the sexual-harassment suit brought against him by Jones, President Clinton returned to the White House. Clinton's deposition — the first time a sitting President has ever given testimony in a court case in which he is the defendant — began at about 10:30 a.m. in the office of his Washington lawyer, Robert Bennett, about 1 1/2 blocks from the White House. Jones attended the session. The President's limousine entered and left the building through the parking garage, shielding him from the media. At the White House, aides were under instructions not to comment.
Happy birthday
Best wishes to Reps. Carlos Giménez, who turns 69, and Maxwell Alejandro Frost, who turns 26, today, Jan. 17.
___
Delegation is published by Peter Schorsch and compiled by Jacob Ogles and edited and assembled by Phil Ammann and Ryan Nicol.