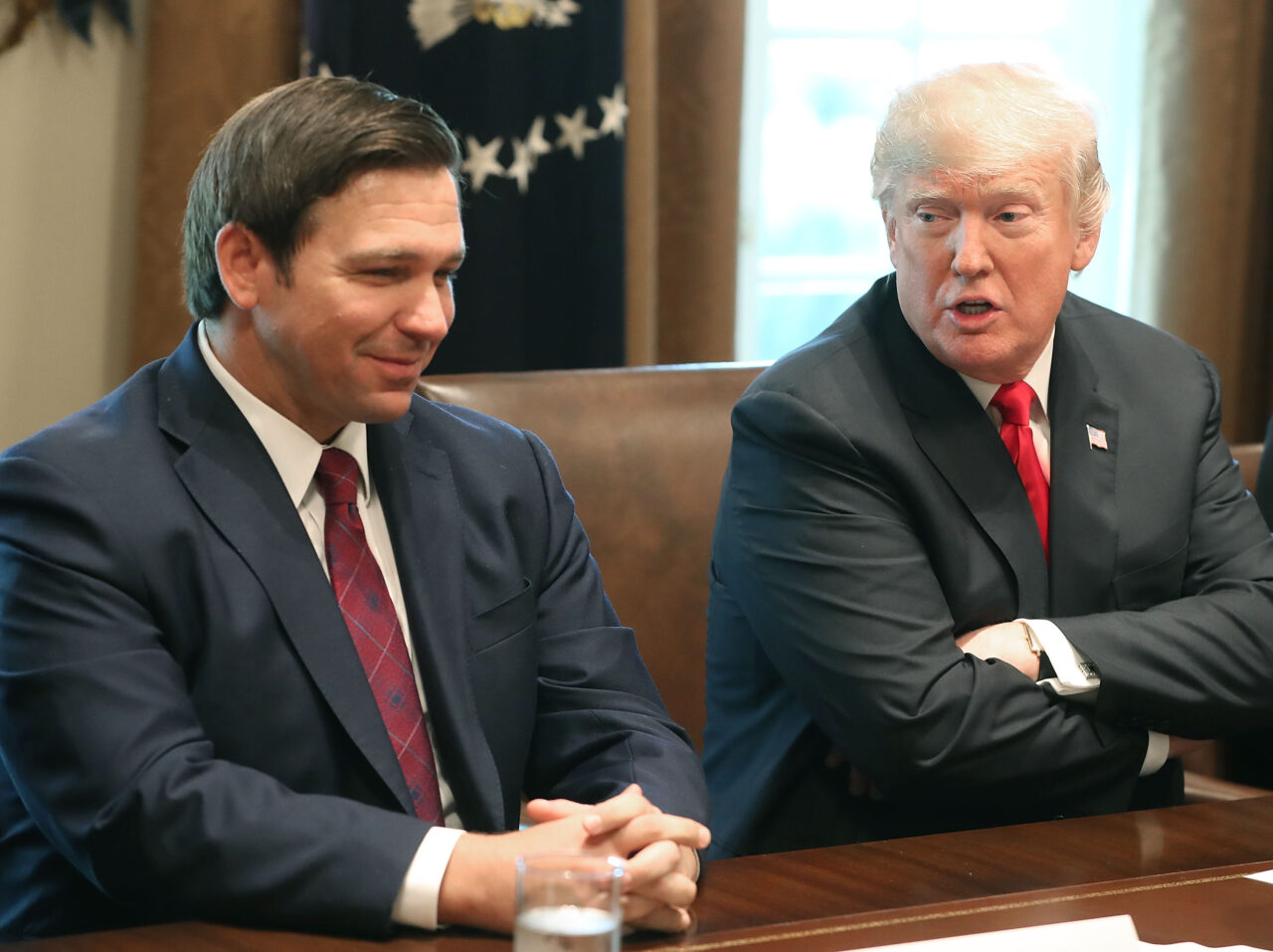 Independents lean toward 'America's Governor," however.
Mississippi Republicans aren't completely sold on Ron DeSantis as a potential President yet, if a new poll is any indication.
But the survey says independents, who often vote in Mississippi Republican Primaries, may make up the difference.
A Siena College Research Institute poll commissioned by Mississippi Today shows former President Donald Trump leads DeSantis 46% to 39% overall.
But that lead includes variations among important subgroups.
Trump leads DeSantis among registered Republicans, 57% to 34%. Independents prefer DeSantis, 44% to 34%. In case it matters, Democrats who say they would vote in the Republican Primary also prefer DeSantis, 47% to 30%.
DeSantis was tied with Trump among male voters, with each drawing 43%. Trump led among women, however, 49% to 36%.
Trump has a better overall favorability rating than DeSantis among Republicans, at +61 to +51. But among all voters, DeSantis is +10 and Trump is -11.
In the poll, 821 registered voters were surveyed. Of those, 38% were Republicans, 35% Democrats, and 28% other affiliations in what is the second strong single-state poll for Trump to surface in 2023. A recent survey of Arizona Republicans was also favorable to the former President.
The poll was conducted Jan. 5-8, before the former President reignited his feud with DeSantis Monday during an interview with the  Real America's Voice News Network.
Trump, who has made a habit of deriding DeSantis as begging for his endorsement in the 2018 race for Florida Governor, expanded his story during an interview with David Brody on "The Water Cooler" while again attempting to bait DeSantis.
"I got him elected, pure and simple. And there was no reason to go wild about endorsing him," Trump told interviewer David Brody. "So, now I hear he might want to run against me. So, we'll handle that the way I handle things."
"He was at 3(%). He was ready to drop out of the race. It was all done," Trump continued. "Adam Putnam had that nomination locked up. It was done."
The Executive Office of the Governor did not respond to a request for comment on Trump's allegations.