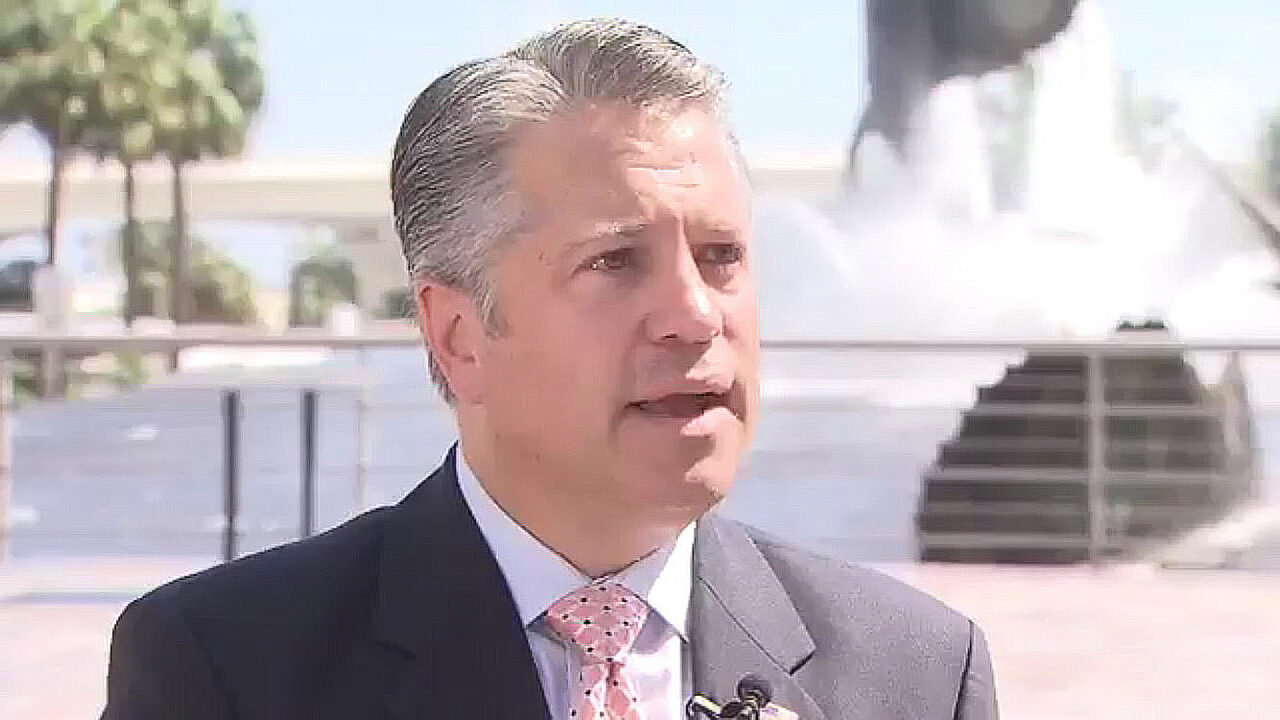 The state was ahead of the curve in allowing student-athletes to make money, but now other states have fewer rules.
Changes that would tweak the terms of engagement between student-athletes, contracts for their endorsements and institutions of higher learning received the unanimous approval of a House subcommittee Tuesday.
Republican Rep. Chip LaMarca, representing coastal Broward County, is proposing legislation (HB 99) to update the Name, Image and Likeness (NIL) law that went into effect in 2021. The rules passed then put Florida at the forefront of freeing athletes to make money, LaMarca said.
But shortly after the law passed, the NCAA stopped preventing college athletes from exercising their NIL earning power. And that forward-thinking legislation put Florida's collegiate athletes on an uneven playing field with students in states that had no NIL rules for student-athletes to make money.
But HB 99 would cure that disadvantage, LaMarca told the Post-Secondary Education & Workforce Subcommittee. Republican Sen. Travis Hutson has filed a bill (SB 200) on the same topic.
"Florida has over 11,000 student-athletes that deserve access to the free market," LaMarca said.
Unlike other states, though, Florida's current NIL rules prevent a coach or another trusted advisor who works for the university or college from helping an athlete get NIL deals. Under the new proposal, that prohibition would be removed.
LaMarca conjured a student who played college soccer in view of millions of Instagram followers. She shouldn't be prohibited from getting a sponsorship deal with Nike while she pursues her education, he argued. The previous rules from the legislation passed in 2020 and enacted in 2021, however, would have prevented her from getting advice or help making that deal happen with help from a trusted coach, unlike the rules in other states.
The University of Miami, Florida State University and Florida Atlantic University expressed support for the bill at Tuesday's hearing.
Members of the subcommittee praised the proposal as striking the right balance between protecting students by giving them access to the right advice and allowing them to make money.
"As Florida, we want to be a leader and anytime that we fall short with something that other states are adopting, we have to relook at it so I'm glad you brought this," said Republican Rep. Fred Hawkins, representing Central Florida. "There are many people that think (loosening) name, image and likeness and transfer portals (rules) are going to ruin college sports."
But Hawkins said he understands why athletes should be able to make money whenever they can.
"The colleges are making money off them," he said. "And so many times, with injuries today, their future (in sports) could be gone" before college ends.