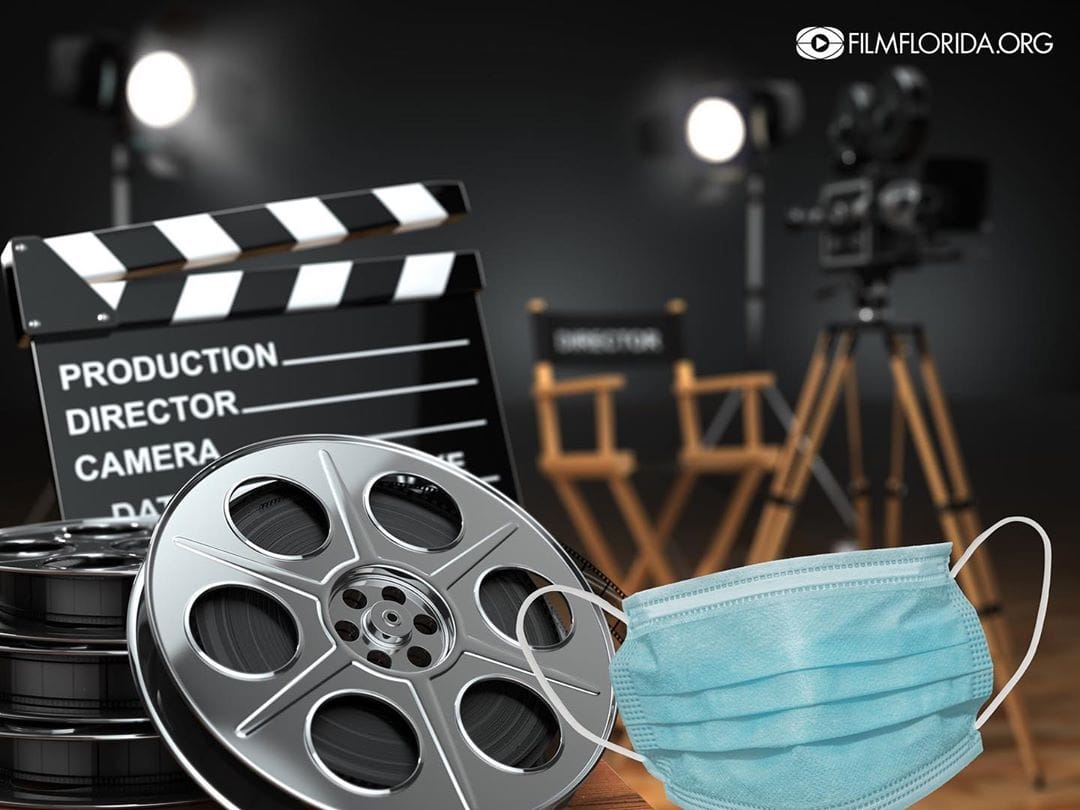 Newly filed legislation aims to reframe matter as an economic development demand.
Could a film program finally go into production in Florida?
Rep. Dana Trabulsy, a Fort Pierce Republican, is filing legislation Wednesday that would establish a Florida First Production Partnership Program. Operated within the Florida Department of Economic Opportunity, the program would facilitate tax credit awards for entertainment industry projects.
The legislation (HB 251) aims to attract more productions to the Sunshine State after years of seeing an exodus to other Southern states.
"We applaud Representative Trabulsy for filing this bold partnership legislation that puts Florida First in attracting and creating high-wage, high-tech jobs for Floridians," said John Lux, executive director of Film Florida.
"Florida is currently at a competitive disadvantage, this innovative pilot program will help put Florida small businesses on a level playing field with the likes of Texas, Oklahoma, Georgia, North Carolina, and others in our region."
That's something Lux has lamented as everything from Marvel movies to independent films set in Florida are shot in Atlanta or other states. Those within the industry have visited county delegation meetings for months stressing the need for Florida to compete for productions actively because 35 other states already do.
"Anywhere movies and film productions come, there's prosperity, (so) I can't understand why Florida doesn't have a film incentive act," George Schoendorfer, an on-set medic on numerous productions once filmed in Miami, told the Miami-Dade Legislative Delegation just last week.
Unlike prior proposals to attract film productions to the Sunshine State, the new legislation looks to find a way to get a one-to-one return on investment on any public investment.
In order for any project to qualify in the proposed partnership program, there must be local participation, 60% of cast and crew must be Florida residents, and an economic benefit must be demonstrated in advance. Some military veterans would also need to be part of the cast or crew.
A production must have 70% of all filming days in Florida.
The legislation as written calls for a 15% base credit for approved projects, with a 5% bonus on family-friendly projects or those working in underutilized areas.
In order to even be considered, movies or video game productions would need to have a $1.5 million minimum qualified spend. For a series, that qualified spend would need to be $500,000 per episode.
Because the program would value projects such as economic development, workforce training and the use of Florida college graduates would boost a qualifying score on applications.
As proposed, the partnership program would have two rounds of funding each year, and there would be no double dipping on sales tax exemption programs in the state.
While film programs have not been heard in the state House for years, there has long been bipartisan support. Trabulsy and other representatives previously filed legislation aimed at attracting film productions.
No companion bill has been filed in the Senate, though there has been interest both from Sens. Joe Gruters, a Sarasota Republican, and Linda Stewart, an Orlando Democrat.
Stewart at an Orange County legislative delegation meeting last week, stressed the strong entertainment institutions, including colleges like Full Sail University and the bevy of amusement parks.
"We need to quit importing our people to Georgia," she said.
And Sen. Geraldine Thompson, a Windermere Democrat, said it has grown painful to see Florida stories filmed in other states. She recalled watching Their Eyes Were Watching God, a 2005 film set in Eatonville, and seeing mountains in the background.
Rep. Susan Plasencia, an Orlando Republican, representing the University of Central Florida, also suggested that when Florida stories get filmed in other states, the Florida talent often goes with productions and often does not come back.
"We have great universities and colleges, but how many of these students who graduate with degrees in these fields remain here versus leaving," she said.
Lux said it's very few. In fact, Florida has lost out on more than 125,000 cast and crew jobs in the last decade when Florida had no competitive film program. That's a loss of $1.5 billion worth of major film and television projects, opportunities exported to other states.