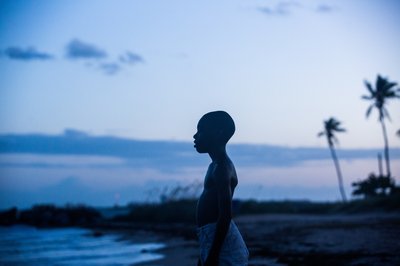 'Thirty-five other states are laughing all the way to the bank.'
Will this be the year Florida resurrects its dormant film and television production incentives program? Industry members who call the state home sure hope so, citing billions in forgone revenue and the state's pioneering history in motion pictures.
On Thursday, longtime entertainment pros beseeched members of the Miami-Dade County legislative delegation to support bringing the program back, telling attendees at a public hearing downtown it's a no-brainer.
"Anywhere movies and film productions come, there's prosperity, (so) I can't understand why Florida doesn't have a film incentive act," said George Schoendorfer, a retired firefighter who has worked for decades as a movie set medic on films and TV productions including "Bad Boys II," "Miami Vice," "Pain and Gain" and "Bloodline."
"It would solve a lot of problems, plug a lot of holes in the dam, and that frees a lot of hands to put on other problems."
He added, "Thirty-five other states are laughing all the way to the bank."
In 2010, at the height of the Great Recession when unemployment statewide surpassed 10%, the Legislature passed a measure clearing tax credits to film studios and production companies working in the state.
The program ultimately gave $296 million in tax credits over the next six years, less than California spends in one year for the same purpose. In exchange, tax credit recipients spent $1.2 billion.
And industry activity exploded, with big-ticket films and TV shows like "Magic City," "Burn Notice" and "Ballers" shooting in the Sunshine State.
The program added more than 200,000 hotel room nights and 100,000-plus jobs. They were high-paying jobs too, said Andy Schefter, a film producer whose work includes the 2001 film, "Bully," the TV show "Empire" and the 2022 Netflix drama, "Do Revenge."
"(These projects) can help to diversify the state's economy and increase tourism," he said, adding that last year alone, Georgia generated $4.4 billion from its film and TV industry.
A VISIT FLORIDA tourism board report from 2012 supports that assertion. The group found 23% of tourists interviewed that year said locally filmed shows and movies influenced their decision to travel to the state.
But for four consecutive years, state lawmakers refused to further fund the program, leading it to atrophy and eventual death in 2016.
The program's unseemly demise is even worse when considering Florida's place in movie history, said Schoendorfer, who called the state "the original Hollywood."
"After Thomas Edison pioneered the technology and set up shop in New York, within a few quick years they found out that filming in winters in the Northeast was awful. So, around the turn of the century (they relocated to Florida, and) in fact the first frames ever shot (here) were in 1898 in Ybor City as Teddy Roosevelt and his Roughriders (boarded) ships to go fight in the Spanish-American War," he said.
The first test of Technicolor was done in Palm Beach in 1917. Florida's film industry blossomed from there, thanks in part to Norman Studios, a Jacksonville-based operation that sprang up in the 1920s to produce some of the nation's first "race films" starring African American characters in positive, non-stereotypical roles.
"It was staffed entirely by cast and crew, all Black, and they made blockbusters," Schoendorfer said. "At the time, they made some of the biggest films."
Then the Depression hit, and the draw of expansive land and robust incentives shifted the industry's hotbed to opposite side of the country in the Hollywood neighborhood of Los Angeles.
"But Florida still remained vibrant," he said, "and it always has."
Many productions continue to choose Florida despite the absence of a statewide incentives program. That includes "War Dogs" and "Miss Peregrine's Home for Peculiar Children," both shot in 2016, and the winner of the 2017 Academy Award for Best Picture, "Moonlight." More recently, a remake of "Father of the Bride" starring Gloria Estefan shot in Miami, where the industry still enjoys some tax breaks.
In 2017, Miami-Dade County Commissioners approved a resolution, sponsored by Sally Heyman, creating its own version of the state program through which it offers up to $100,000 to productions that agree to several stipulations. Among them: a production must hire 70% of its principal cast and crew locally, film 70% of its material in the county, prioritize the business of local vendors and contractors, employ students and recent graduates from local colleges, and ensure productions convey Miami-Dade's "sense of place."
Myriad entertainment operations have taken advantage, including "Red Table Talk: The Estefans" and "Critical Thinking," a 2020 film based on the true story of the championship-winning Miami Jackson High School chess club starring and directed by John Leguizamo that just hit Netflix.
Movement at the state level, meanwhile, has been nonexistent. U.S. Rep. Charlie Crist, who was Governor when the program was created, estimates the state has missed out on $1.5 billion in revenue under Gov. Ron DeSantis alone.
"Florida's once iconic film and television production industry has been decimated," he said in September.
That's not for lack of trying to fix it. Republican Sen. Joe Gruters of Sarasota has filed legislation every year since 2019 to set up a more conservative iteration of the defunct state initiative. Under his proposed "Film, Television, and Digital Media Targeted Rebate Program," entertainment companies would only be eligible for tax rebates once productions are finished and ready to be shown.
And similar to the Miami-Dade program, productions would have to be preapproved based on the highest return on investment for the state. They'd also have to meet certain requirements, including renting cameras, vehicles and other equipment from Florida businesses, employing a majority Floridian cast and crew, and spending at least 70% of its budget in the state.
Gruters told Florida Politics on Thursday night that he intends to bring the bill back again for the 2023 Legislative Session. In each previous year he filed the measure, it passed one committee before stalling out and dying in the next.