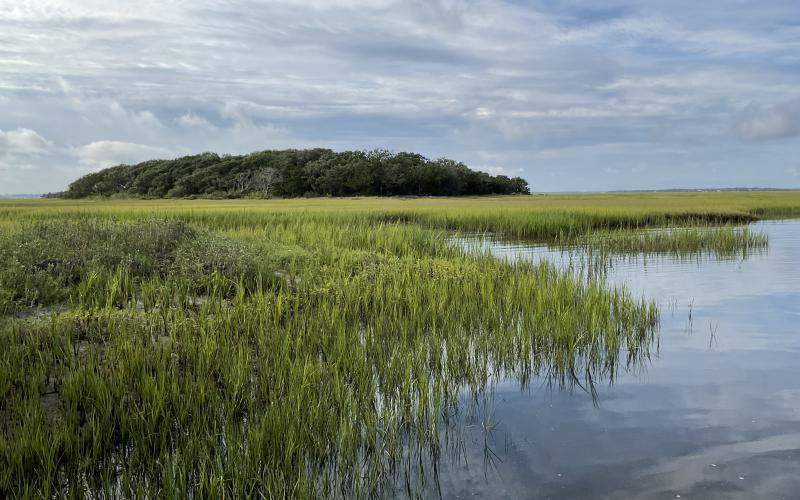 'These lands are a critical part of Old Florida and represent a way forward for our country's food security.'
Farmers, ranchers and other agricultural stakeholders across Florida are seeking conservation easements by submitting proposals under the Rural and Family Lands Protection Program (RFLPP).
According to a release from the Florida Conservation Group (FCG), those submissions cover 181 properties across 200,000 acres in Florida. The Florida Department of Agriculture and Consumer Services (FDACS) will review the applications and rank them based on their agricultural value while also aiming to protect natural resources.
While the requests total a whopping 200,000 acres, it's doubtful that all or a majority of those requests will be approved. Since being launched in 2011, the RFLPP has OK'd easements on nearly 69,000 acres of working agricultural land, according to the FDACS website.
"The Rural and Family Lands Protection Program recognizes that working agricultural lands are essential to Florida's economic future. Agricultural lands are being increasingly threatened by urban development," the site says.
"To counter this trend, the Rural and Family Lands Protection Program coordinates with farmers and ranchers to ensure sustainable production practices while reasonably protecting natural resources. The program's conservation easements ultimately provide a twofold benefit: protecting a viable agricultural sector while providing rural landscapes and open space."
The FCG submitted applications for ranchlands in Hardee, DeSoto, Okeechobee and Osceola counties in Southwest Florida to help boost cattle production there.
The region is also aiming to preserve the Peace River watershed and protect the Greater Everglades region, providing "not just sustained food production, but also the natural resource and wildlife benefits like water storage, wildlife corridors, biological diversity, and natural water filtration," according to the group.
"Cattle ranches are the primary rural land use in these watersheds, and their protection means they will continue to provide important habitat, wildlife corridors, and the best opportunities for wetland restoration and water storage not just now but for generations," said Jim Strickland, Vice Chair of FCG.
"These lands are a critical part of Old Florida and represent a way forward for our country's food security."
Other requests aim to protect farmland in areas with growing cities, such as Hillsborough, Polk, Sarasota, Volusia and Walton counties. FCG also partnered with the National Wildlife Refuge Association in South Florida to improve the health of the Everglades Headwaters National Wildlife Refuge, targeting an area vital to the region's drinking water and biodiversity.
This year's deadline for applications was July 27.