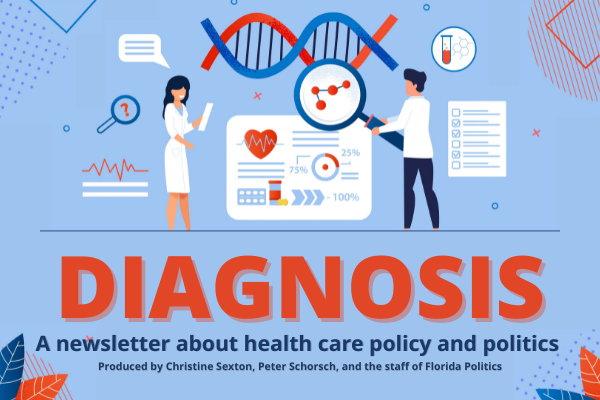 It's time again to check the pulse — of Florida's health care policy and politics.
Welcome back to Diagnosis, a vertical that focuses on the crossroads of health care policy and politics.
— Expire or extend —
For two years, Florida health care providers have enjoyed civil liability protections against COVID-19-related claims.
But those protections are set to expire June 1 unless lawmakers agree to extend them.
Gov. Ron DeSantis held a news conference earlier this week in which he announced his intent to pursue legislation to continue to ban vaccine mandates for both private and public employers and bar mask mandates in schools. The law, which authorized the Department of Legal Affairs to sanction businesses that violated the law up to $50,000, is also scheduled to sunset June 1.
DeSantis said Tuesday there continues to be a push for vaccine and mask mandates and therefore the life span of the laws need to be extended.
"It's just nuts we are still doing this," DeSantis said. "We believe there's no turning back from our direction."
To watch DeSantis discuss mask mandates, please click on the image below:
But DeSantis didn't mention the civil liability protections or extending them beyond June 1.
As a refresher, the COVID-19 liability protections were initially passed in SB 72.
The bill required plaintiffs to satisfy heightened pleading requirements of alleging facts in sufficient detail to support each element of their claim; prove by the greater weight of the evidence that the health care provider was grossly negligent or engaged in intentional misconduct; and overcome any affirmative defense recognized in the statute that is properly raised by the health care provider defendant.
The COVID-19 liability protections for health care providers initially were set to expire on March 29, 2022, which was one year after DeSantis signed SB 72.
Last year, the Legislature agreed to extend the protections through June 1 when it passed SB 7014.
To date, no legislation has been filed to extend the protections beyond June 1.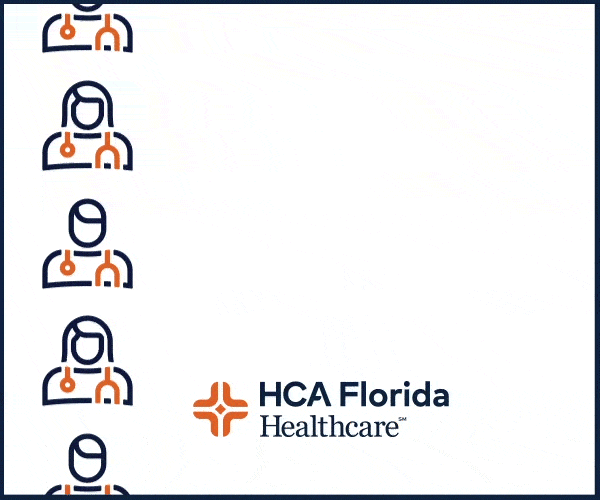 — Sticker shock —
The amount of premium reported by managed care plans running in Florida's Medicaid managed care program continues to increase.
Eleven managed care plans reported earning $17.19 billion in Medicaid premiums in the third quarter of 2022, according to the latest available data posted by the Florida Office of Insurance Regulation. That's $5.71 billion more than what the plans reported being paid in Medicaid premiums in the second quarter of 2022, or in April, May and June.
A Florida Politics review of Medicaid enrollment data posted by AHCA shows the number of people in the Medicaid managed care program increased during the months of July, August and September, with Q3 enrollment in the managed medical assistance (MMA), long-term care (LTC) and the children's medical services (CMS) programs reaching a high of 4,445,820 as of Sept. 30, 2022.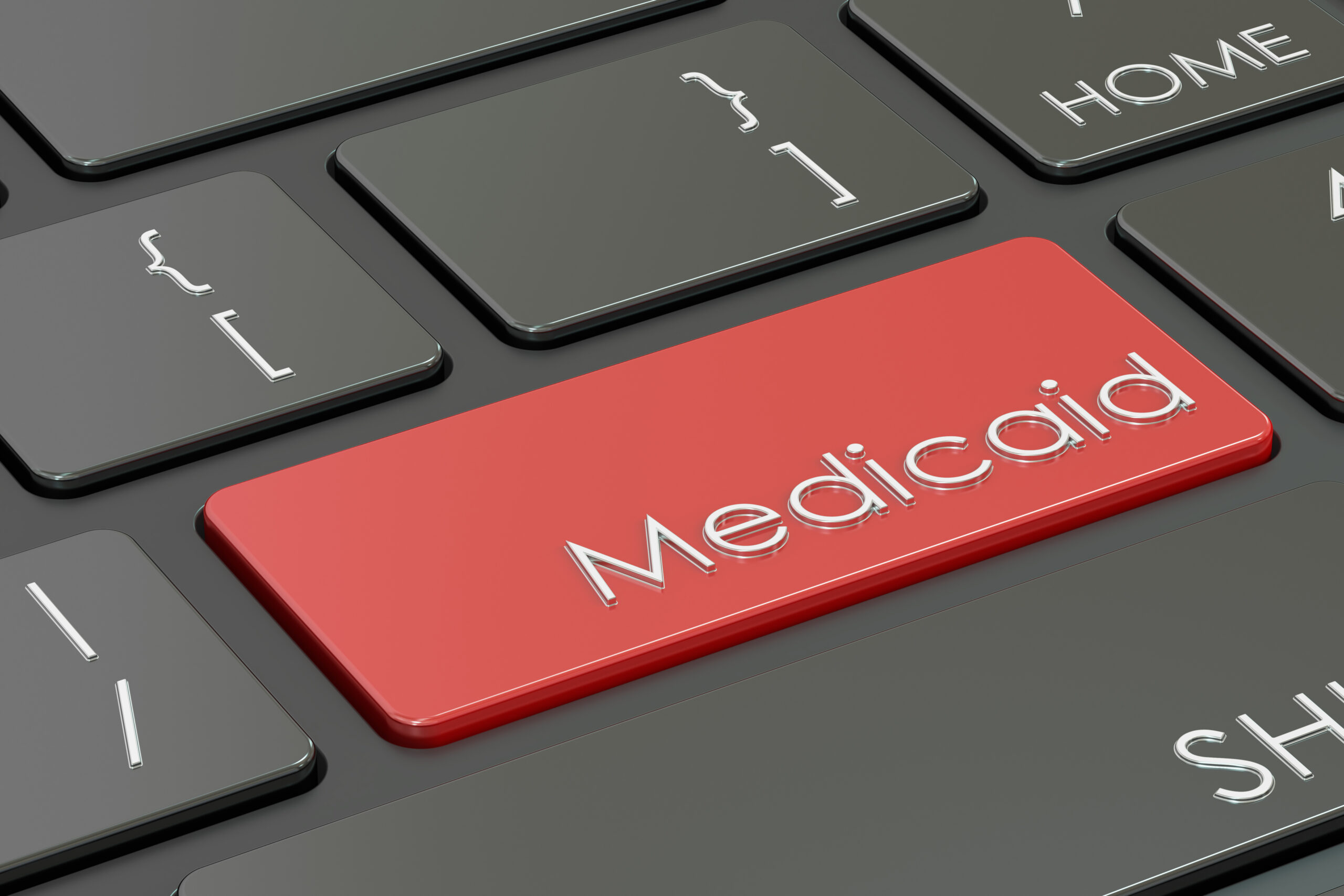 Enrollment increased by about 123,000 during the third quarter.
The $17.19 billion in Medicaid premium excludes Children's Health Insurance Program (CHIP) premium.
In all, the 11 Medicaid managed care plans earned nearly $34.86 billion in the first nine months of the calendar year 2022, according to the OIR quarterly reports, which are compiled from information the managed care plans report to the National Association of Insurance Commissioners (NAIC) and the state insurance office.
The managed care plans earned substantially more premiums as the year progressed, reporting $6.18 billion in Q1, $11.49 billion in Q2, and $17.19 billion in Q3.
I welcome your feedback, questions and especially your tips. You can email me at [email protected] or call me at 850-251-2317.
— Start the clock —
Florida's Medicaid program currently has more than 5.6 million enrollees, according to the December enrollment report compiled by AHCA and posted to the website this week.
But that's about to change. The spending bill passed by Congress late last month contained a provision that ends a requirement that states keep people enrolled in Medicaid as long as there was a COVID-19 public health emergency.
The Biden administration — as expected — last week extended that public health emergency associated until April.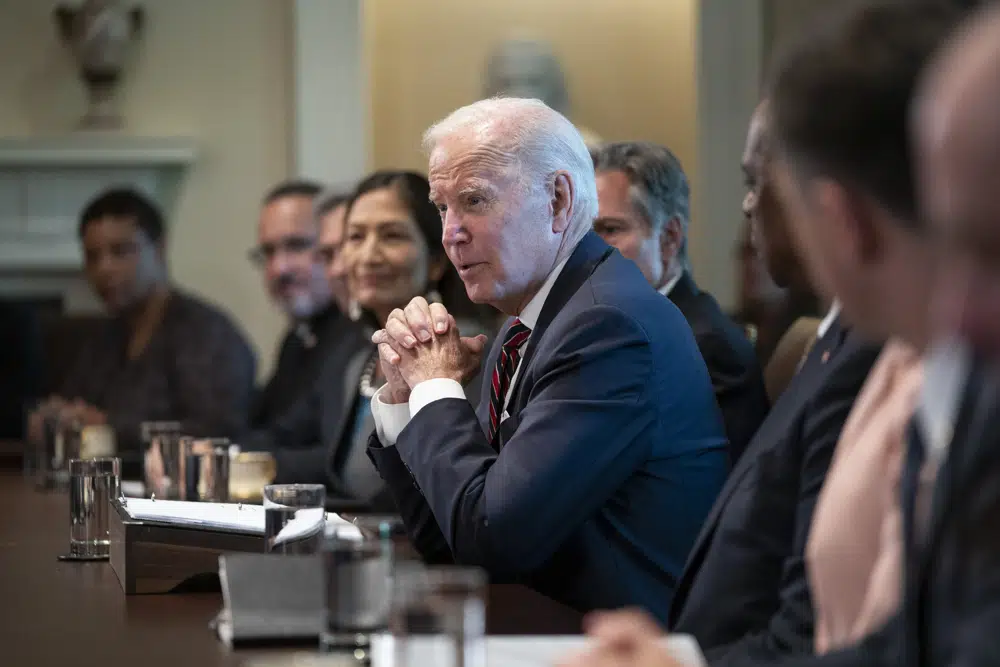 Congress, however, is ending the Medicaid continuous enrollment requirement at the end of March. The federal government is also going to phase out increased matching rates through the end of 2023.
That means states can begin to disenroll people from Medicaid in April, but state Medicaid officials must follow certain rules to remain eligible for the increased federal funding that is being phased out.
Health care advocates have pressed the DeSantis administration for details as to how it plans to tackle the massive job of deciding who is eligible for the program and who is not.
But as part of the transition — which has been called the "unwinding" of the continuous enrollment provision — federal authorities are requesting that states provide information as they begin this process.
AHCA and the Department of Children and Families, which handles eligibility determination on behalf of the state, are slated to appear before the Senate Health Policy Committee Monday to give Senators an update on the "unwinding."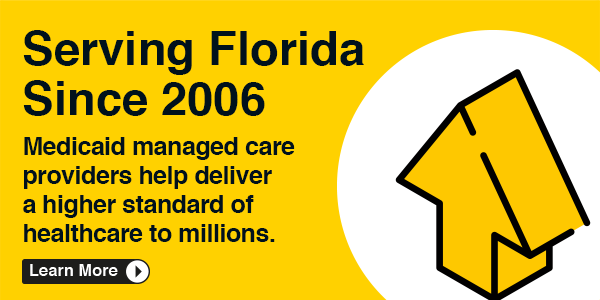 — CRNA Week —
(Guest column by Michelle Canale, DNP, CRNA, APRN, FAANA)
Every year across the United States, Certified Registered Nurse Anesthetists (CRNAs) administer more than 50 million anesthetics to patients, and I am proud to count myself among the nearly 60,000 CRNAs celebrating our profession during National CRNA Week, Jan. 22-28.
The American Association of Nurse Anesthesiology (AANA) established CRNA Week in 2000 to inform the public about anesthesia safety and the benefits of receiving anesthesia care from CRNAs. During National CRNA Week, nurse anesthetists educate patients, co-workers, and others about who we are and what we do — from collaborating for transformative wins in health care policy to saving lives and advancing patient care.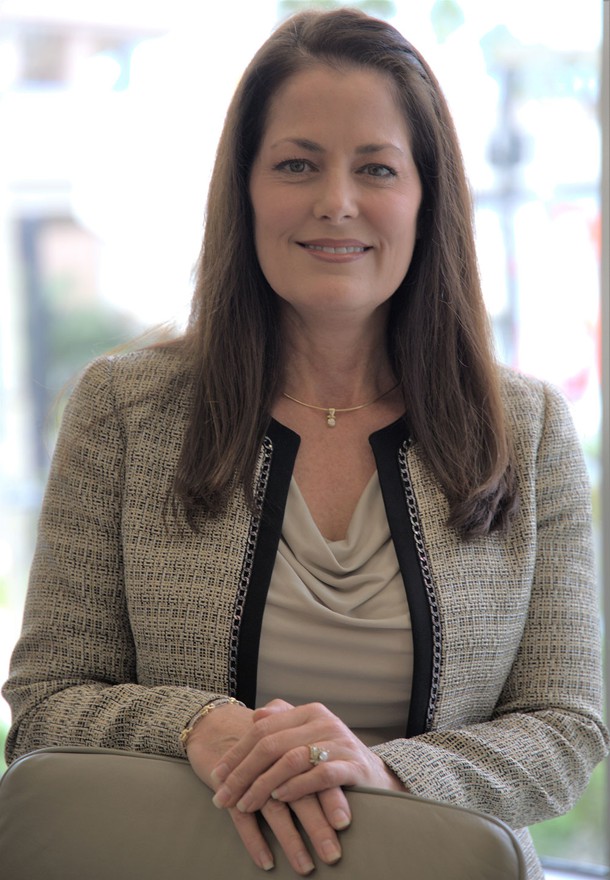 National CRNA Week gives the health care community and the greater public alike the opportunity to reflect on the heroic work and unique expertise of CRNAs and future CRNAs — students enrolled in nurse anesthesiology programs — while recognizing the power and resilience of our community.
This year's theme "The Original Anesthesia Experts," acknowledges our long history as the first providers of anesthesia since 1863. Nurses first provided anesthesia on the battlefields of the American Civil War. During World War I, nurse anesthetists became the predominant providers of anesthesia care to wounded soldiers on the front lines.
Today, CRNAs have full practice authority in every branch of the military and are the primary providers of anesthesia care to U.S. military personnel as the sole anesthesia providers on forward surgical teams, on the front lines, on navy ships, and for aircraft evacuation teams around the globe. More here.
— RULES —
AHCA has altered its proposed changes to Rule 59A-4.110 on dietary services for nursing homes. More here.
The Board of Medicine proposes amending Rule 64B8-9.0091 regarding office surgery registration and inspection and to create language to define "office," and the requirement for pre-registration inspections. More here.
The Board of Osteopathic Medicine proposes altering Rule 64B15-14.0076 on office surgery registration and to create language to define "office," and the requirement for pre-registration inspections. More here.
The Board of Osteopathic Medicine proposes amending Rule 64B15-19.002 to update, clarify and add new violations and penalties into the rule. More here.
The Board of Pharmacy proposes amending Rule 64B16-26.1032 on immunization administration certification applications. More here.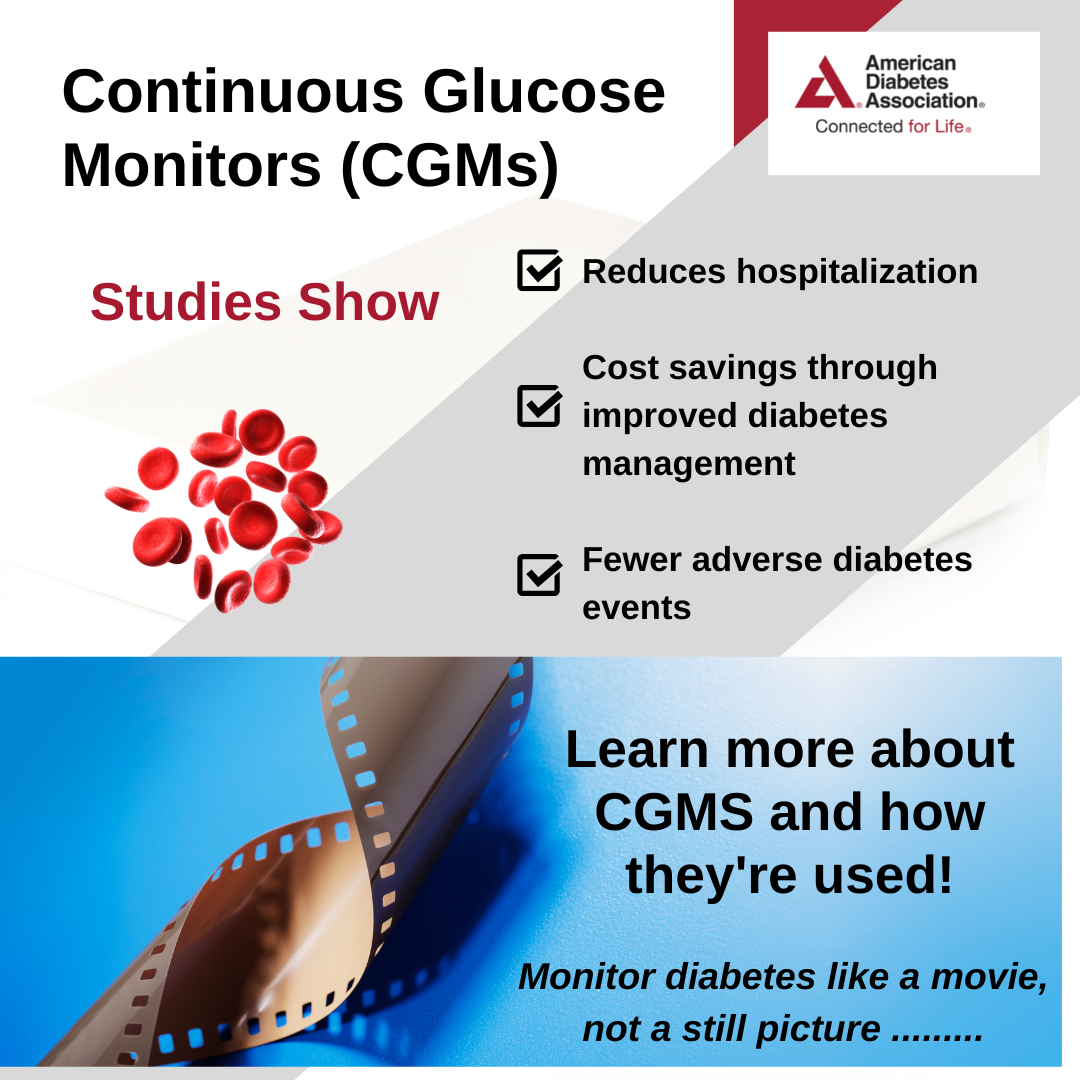 — ETC —
— Mayo Clinic in Florida was named one of the Top 50 hospitals in the nation by Healthgrades. Healthgrades used 2019-21 Medicare data to evaluate the performance of nearly 4,500 U.S. hospitals in the treatment of 31 conditions and procedures, including heart attack, pneumonia and sepsis. Healthgrades is part of RV Health, a Red Ventures business, and its brands include Healthline, Healthgrades, Medical News Today, Greatist, Psych Central, Bezzy and Platejoy. For more information on the method Healthgrades used, click here.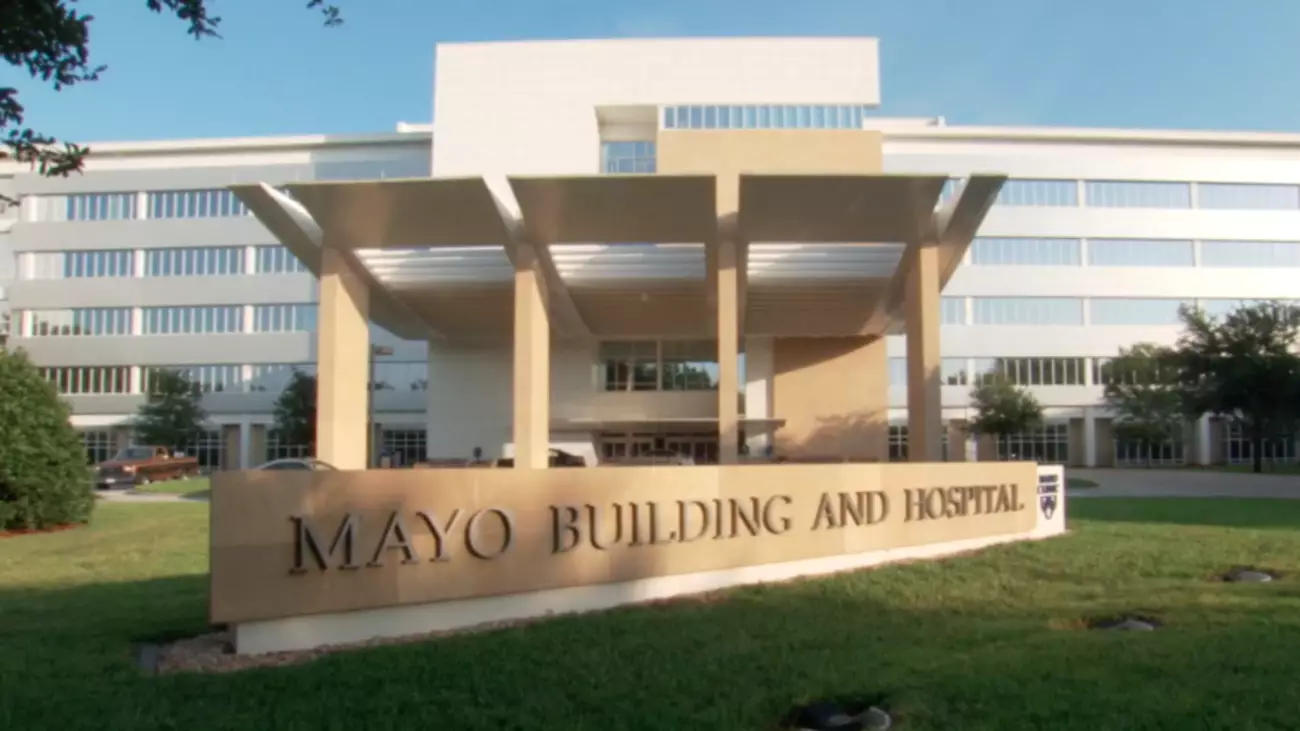 — Baptist Health Foundation received a $2 million donation from Miami-based insurance company BMI to roll out Baptist Health's digital patient smart TV and engagement system. The smart system offers patients entertainment, digital communication with care teams, video chat capabilities, translation services, meal ordering, care education videos and photo sharing from their hospital rooms, according to a Jan. 10 news release from Coral Gables-based Baptist Health. "Digital smart TV and engagement systems represent the future of inpatient hospital care, with greater options for on-demand entertainment and amenities, and the ability to stay connected with loved ones. It will improve patient safety and make it easier for our clinical staff to provide the highest level of care," said Rogelio Ribas, M.D., corporate vice president of Baptist Health International.
— Miramar Democratic U.S. Rep. Sheila Cherfilus-McCormick reintroduced legislation condemning attacks on reproductive rights and reaffirming a commitment to "advancing reproductive justice and judicial reform." "Last Congress, my Democratic colleagues and I firmly demonstrated to the American people that we value women's right to choose," she said. "By mostly party-line votes, House Democrats passed consequential legislation such as the Women's Health Protection Act and the Ensuring Access to Abortion Act. These pieces of legislation aimed to protect access to abortion at the federal level in the wake of the U.S. Supreme Court's unprecedented decision to overturn Roe v. Wade."
— LOBBYING —
—Nick Iarossi, Ron LaFace, Megan Fay and Christopher Schoonover have registered to lobby for Coventry.
—Robert Beck has registered to lobby for Elder Source.
—Jennifer Jankowski Green, Timothy Parson and Adam Potts have registered to lobby for the Florida Assisted Living Association.
—Jorge Chamizo, Timothy Philpot and Melissa Joiner Ramba have registered to lobby for Do No Harm.
—Philpot also has registered to lobby for Prime Therapeutics.
—James Daughton, Douglas Bell, Allison Liby-Schoonover, Andrew Palmer and Karl Rasmussen have registered to lobby for the Florida Dental Hygienists' Association.
—Paul Ledford registered to lobby for the Florida Hospice & Palliative Care Association.
—Paul Hawkes has registered to lobby for the Florida Optometric Association.
—Hawkes also has registered to lobby for the Safety Net Hospital Alliance of Florida.
—David Custin has registered to lobby for HCA Healthcare.
—Lizbeth Benacquisto has registered to lobby for Hope HealthCare Services.
—Jared Willis has registered to lobby for Patients Rising.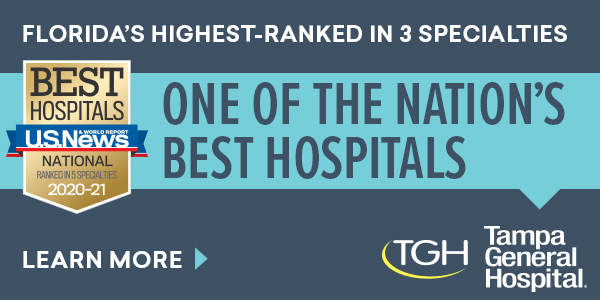 — ROSTER —
—The University of South Florida College of Nursing has named Canale as assistant dean for the nurse anesthesia major. She previously served as the director of the nurse anesthesia program at USF's College of Nursing since 2017. She also serves as president of the Florida Association of Nurse Anesthesiology, advocating on behalf of Florida's 5,400 CRNAs.
—Orlando Health has named Amy Wheeler the CFO of Dr. P. Phillips Hospital as well as assistant vice president for the Florida system's southeast region. Before her appointment at Orlando Health, Wheeler was CFO of Piedmont Eastside Medical Center in Snellville, Georgia for six years. Orlando Health operates 23 hospitals and emergency departments and employs more than 25,000 people.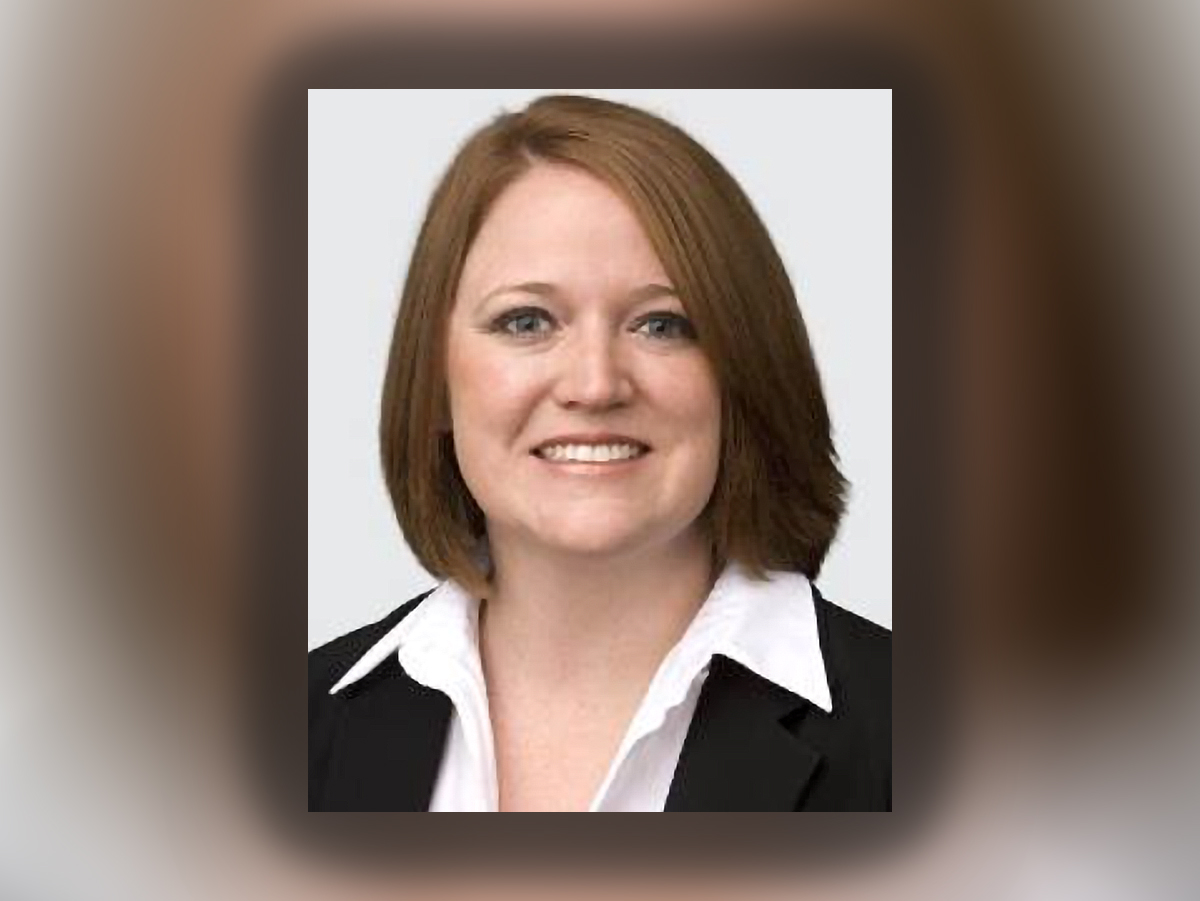 —Linda Boyce Haller, executive director of the Henry E. Haller Jr. Foundation, has been named to the Broward Health Foundation board of directors. "Linda is such a valued member of our community — caring, compassionate and generous — and we are thrilled to have her on our board," Broward Health Foundation President Scott Ford said in a prepared release. "She leads by example and is an admired source of inspiration to so many." The Broward Health Foundation's goal is to improve the health of its community by providing resources to promote, support and enhance the programs and initiatives of the North Broward hospital district, which operates as Broward Health, one of the 10 largest public health care systems in the nation.
— ICYMI —
In case you missed them, here is a recap of other critical health care policy stories covered in Florida Politics this past week:
—Again: DeSantis is calling for sweeping new COVID-19 legislation that would make permanent bans on vaccine and mask mandates while blocking anyone from taking actions against doctors who disagree with "the preferred narrative of the medical community."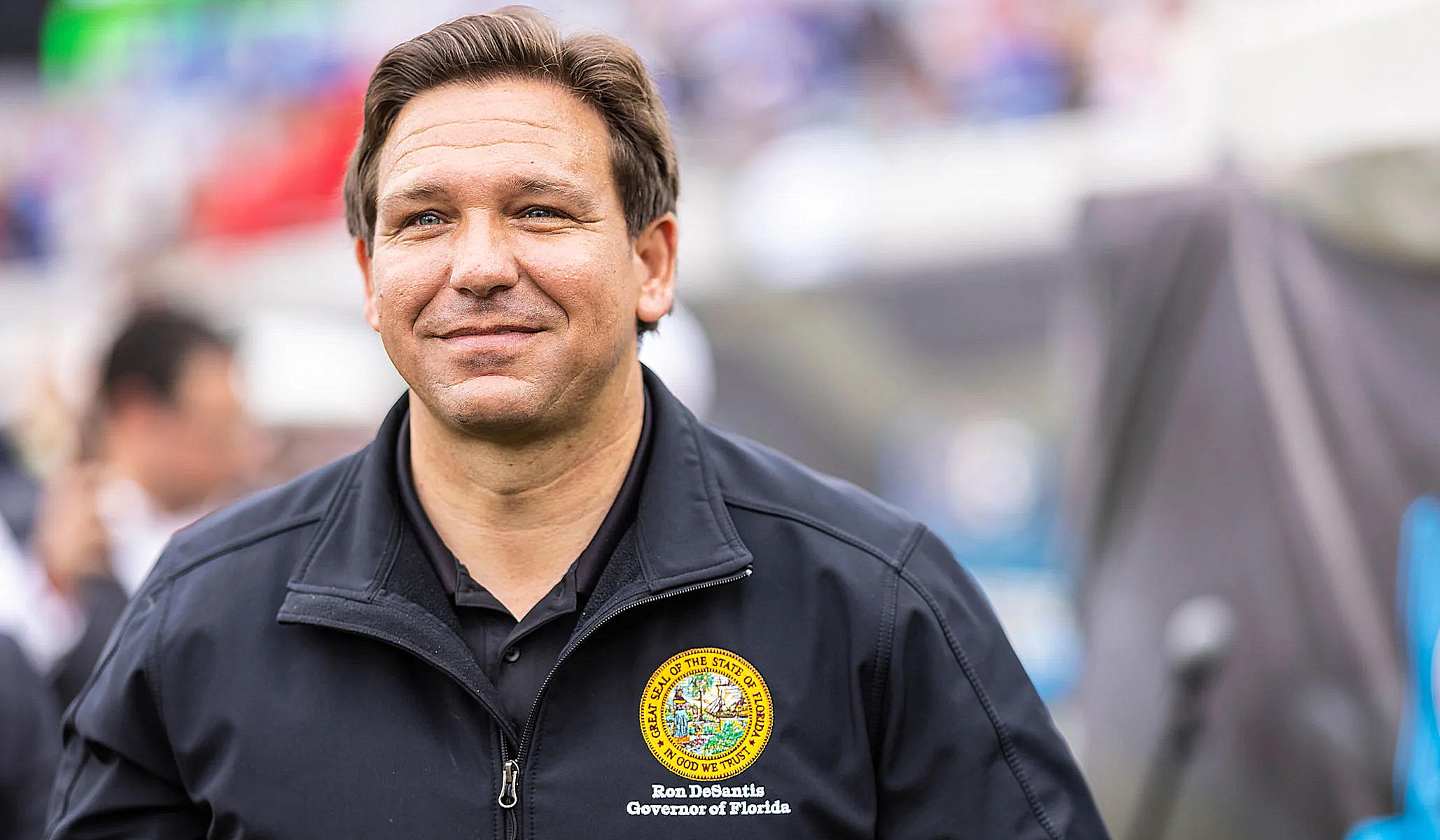 —Shortfalls remain: The Florida Department of Corrections is still dealing with staffing shortfalls, and legislators in the Senate and House are hearing. The Senate Criminal Justice Committee, the House Justice Appropriations Subcommittee, and the House Criminal Justice Subcommittee heard similar presentations, which outlined progress made in remedying staffing shortfalls, along with a reminder that legislative work still needs to be done in 2023.
—New director: The Governor has named Luis Soler, a captain in the U.S. Navy Reserve, as director of the Florida State Guard. Until his promotion, Soler served as deputy director and chief of operations for the State Guard, a World War II-era civilian force the Florida Legislature resurrected last year with a $10 million budget earmark.
—Curing cancer: Jill Biden's advocacy for curing cancer didn't start with her stepson's death in 2015 from brain cancer. It began decades earlier, long before she came into the national spotlight, and could now be further energized by her own brush with a common form of skin cancer.
—Well done: The Florida Bar is recognizing Tallahassee lobbyist Ron Book for his 35 years of service working with and for Florida's poor and underserved communities, including pro bono contributions to combat homelessness and child abuse. Book, the father of Sen. Lauren Book, also lobbies on health care issues.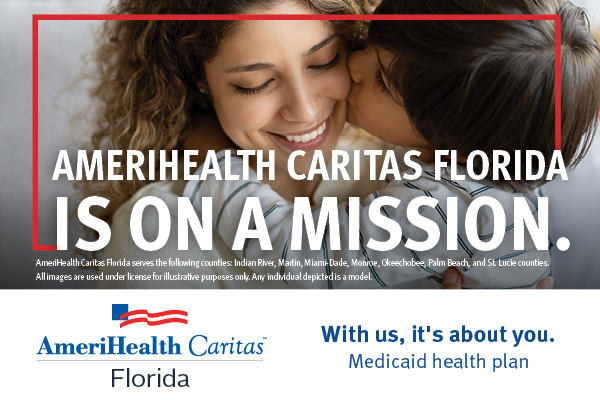 — FOR YOUR RADAR —
Aside from coverage by Florida Politics, these stories are worth your time.
—"Some health risks from climate change in Florida may surprise. This one affects millions" via Sierra Lyons of the Miami Herald — Some of the health impacts of climate change are obvious and already clear in Florida, such as more cases of heat stress and mosquito-borne tropical diseases. But it may be surprising that as climate conditions intensify, health experts say it also will increase the risk of sickness and death for people with diabetes. That's significant for Florida, where a staggering 1 in 10 residents are part of the nationwide diabetes epidemic according to data from the Centers for Disease Control and Prevention. Many at the highest risk, experts say, are the poor and communities of color.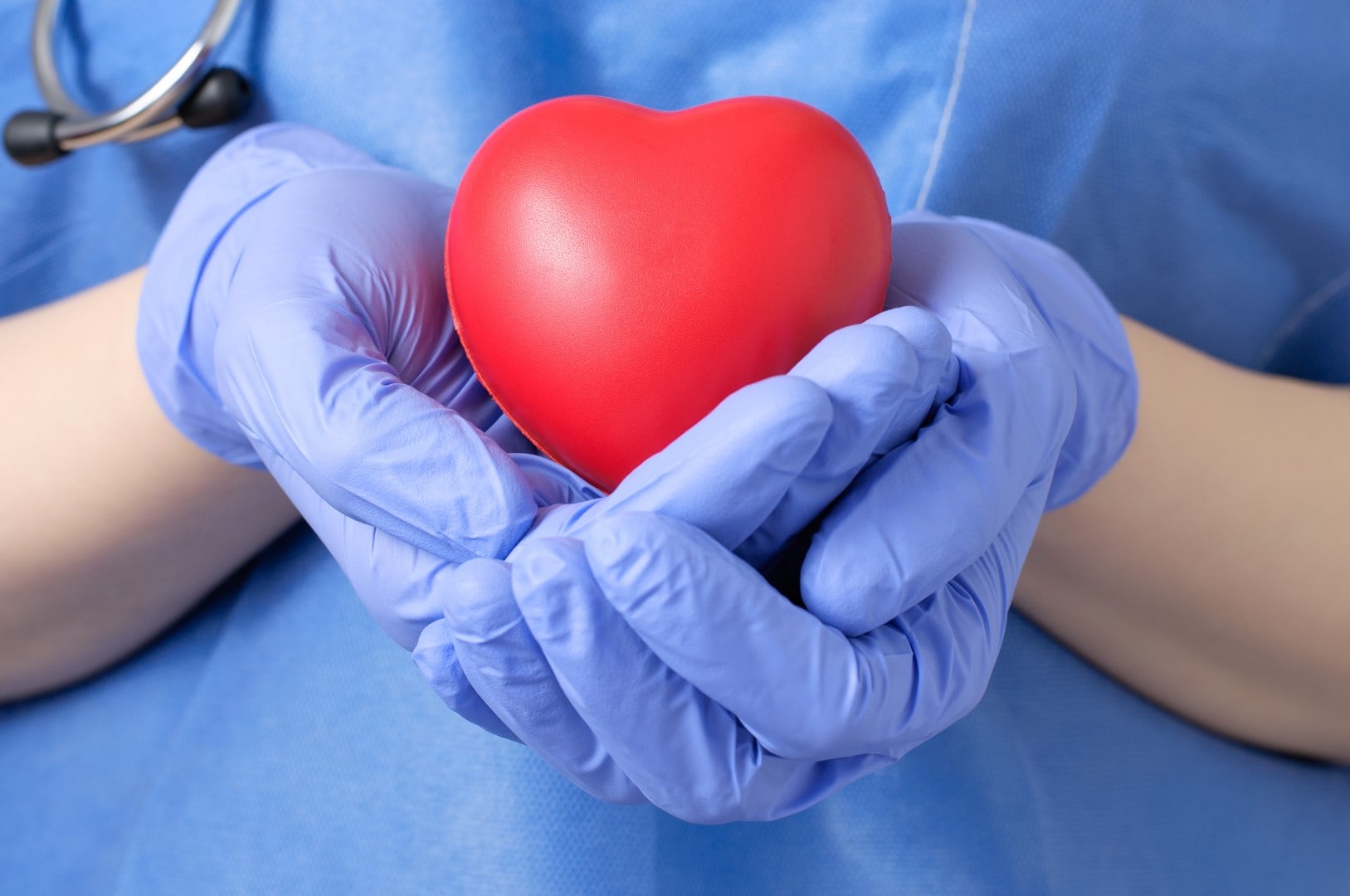 —"With demand soaring for heart transplants, Florida hospitals ramp up" via Cindy Krischer Goodman of the South Florida Sun-Sentinel — With heart disease the No. 1 killer in the United States, heart transplants hit record highs in 2022. In Florida, demand has never been higher. Ten hospitals in the state perform heart transplants, each with their own criteria. As the year kicks off, more than 200 people are on the waitlist, according to the Organ Procurement Transplantation Network. Some Floridians will not live long enough to replace their failing heart, but innovation is giving more of them a chance.
—"Florida commission urges sweeping mental health reforms" via Sam Ogozalek of the Tampa Bay Times — A state commission is urging Florida to enact sweeping reforms to its patchwork system of mental health care. The recommendations come from the Commission on Mental Health and Substance Abuse, which was created in 2021 after the Parkland grand jury called Florida's mental health system "a mess." The state's Department of Children and Families provided the commission's interim findings to the Tampa Bay Times. The group must submit a final report to the governor and state legislative leaders by Sept. 1. The initial report blasts Florida's system as being complex and inequitable.
—"Legal barriers stymie Florida adoptees' search for family medical history" via Alice Herman of Spectrum News — In 2017, Lia Epps began researching her biological family. However, in Florida, adopted people do not have an automatic legal right to their birth records — only limited, non-identifying information about their birth parents. She considered petitioning a judge, which may start the release of her records. "The thing about petitioning a judge is it's not guaranteed," Epps said. "You have to have a compelling reason, and me wanting to know my medical history, which is really important — that's not enough."
—"Florida Tech announces a partnership to bring a medical school to Brevard County" via Joe Mario Pedersen of WMFE — Florida Institute of Technology is opening Brevard County's first medical school next year. The technical college will be doing so through a partnership with the Burrell College of Osteopathic Medicine, a New Mexico private school. The schools entered into an affiliation agreement in November and plan to launch a four-year osteopathic medical school on Florida Tech's Melbourne campus.
— PENCIL IT IN —
Thursday
1 p.m. — The Bureau of Emergency Medical Oversight, Brain and Spinal Cord Injury Advisory Council meets. Place: teams.microsoft.com. Email [email protected] or call (850) 245-4967 for a copy of the agenda.
Friday
9 a.m. — The Board of Podiatric Medicine holds a workshop on proposed changes to Rules 64B18-17.001 and 64B18-17.002 on continuing education needed for license renewal and approval of continuing education programs, respectively. Place: meet.goto.com.
1:30 p.m. — The Florida Board of Nursing Probable Cause Panel meets. Call (888) 585-9008; participant code: 275112502.
2:30 p.m. — The Board of Medicine — North Probable Cause Panel meets. Email [email protected] or call (850) 558-9858 for a copy of the agenda.
Saturday
— Happy birthday to Capitol Strategy Group President Jon Costello.
Sunday
— Happy birthday to Tim Center, CEO of the Capital Area Community Action Agency.
Monday
3:30 p.m. — The Senate Health Policy Committee meets to receive an update on the upcoming Procurement for Statewide Medicaid Managed Care — AHCA. Place: Room 412 of the Knott Office Building.
Tuesday
— Happy birthday to Karen Woodall, Co-founder and Executive Director at the Florida Center for Fiscal and Economic Policy dba the Florida People's Advocacy Center.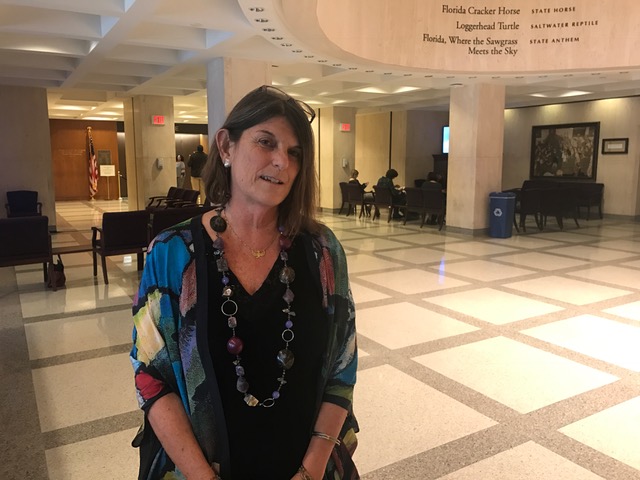 9:30 a.m. — The Senate Children, Families, and Elder Affairs Committee meets and will hear a presentation from DCF on Postsecondary Education Services and Support (PESS), Extended Foster Care (EFC), and Aftercare. Embrace Families will make a presentation on the Keys to Independence program. The Florida Institute for Child Welfare and the Office of Program Policy Analysis and Government Accountability (OPPAGA) will make presentations on aiding youth in foster care and independent living programs in Florida, respectively. There also will be a panel discussion with child welfare professionals and stakeholders on various programs and services that serve older foster youth Place: Room 37 of the Senate Office Building.
11 a.m. — The House Health & Human Services Committee will have a panel discussion on pharmacy benefit managers. Place: Room 17 of the House Office Building.
3:30 p.m. — The House Healthcare Regulation Subcommittee will hear an update from the Department of Health on a 2022 bill (HB 5) and will be provided with an overview of the Children's Health Insurance Program by Florida Healthy Kids Corporation. Place: Room 102 of the House Office Building.
Wednesday
1 p.m. — The State Consumer Health Information and Policy Advisory Council (SCHIP Advisory Council) ad hoc committee will discuss potential modifications to the health information exchange encounter notification service agreement. Place: gotowebinar.com/register. Agenda and meeting materials here.