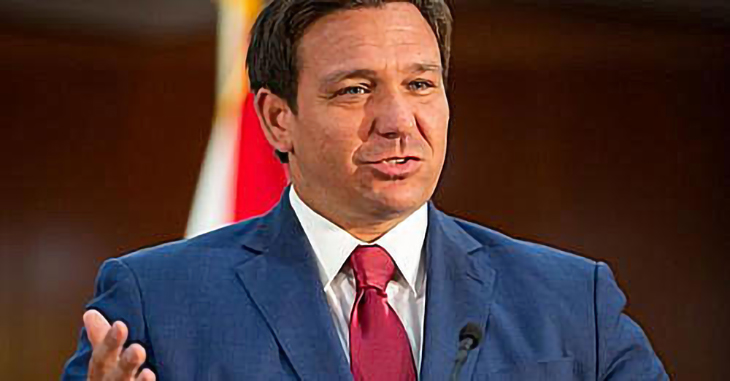 The Governor has sought to quash 'the progressivist higher education agenda.' '
Education Commissioner Manny Diaz Jr. hailed a statement Wednesday from the Florida College System's Presidents as support for Gov. Ron DeSantis' vision of higher education — "a repudiation of the progressivist higher education agenda." 
Presidents of the system's 28 state-funded institutions where some 813,000 college students attend are currently working to ensure no activities, policies or instruction that compel "belief in Critical Race Theory (CRT)" are happening on the state-funded campuses, the state Board of Education was told Wednesday.
John Avendano, President of Florida State College at Jacksonville, said his fellow college Presidents will have fully evaluated and removed this kind of instruction, policy or training — which critics say is an enemy of free thought — from their institutions by Feb. 1.
After Avendano's statement, Diaz reiterated to the Board of Education what this means.
"Today, the Florida College System Presidents publicly supported the Governor's vision of higher education," Diaz said. "Their (FSC Presidents) statement … commits to removing all woke positions and ideologies and it stands squarely in the camp of educational freedom and education for democratic citizenship."
There was no mention at Wednesday's meeting, however, that the Governor's vision is currently undergoing a legal challenge. A federal injunction was issued in November against enforcing the legislation (HB 7) passed last year that prohibited "wokeness" on campuses.
The law prohibits instruction, training or policies that make anyone feel uncomfortable or guilty because of their race, gender or national origin. It also gave individuals the right to sue if that happens.
Chief U.S. District Court Judge Mark Walker called the law "positively dystopian" in the vague way it polices instruction.
"Defendants argue that, under this Act, professors enjoy 'academic freedom' so long as they express only those viewpoints of which the State approves," Walker wrote.
The injunction is currently being appealed at the 11th Circuit U.S. Court of Appeals, which is stacked with federal judges appointed by Republican Donald Trump.
The State Board of Education Chair Tom Grady called Avendano's statement at Wednesday's Board meeting 'interesting" and asked Avendano to clarify further.
"I'm guessing that because all college Presidents have adopted this, that you have come to believe that essentially diversity, inclusion and equity (DEI) mean the opposite of what those words have always historically meant," Grady said. "Is that part of the essence of your statement?"
Avendano answered, slowly saying, "In essence … it is: 'We are free to explore all thoughts.' That is what we want to do."
The college President's Wednesday announcement of the FCS's unified approach to CRT and DEI  — looking to remove it — reflects a similar development at New College in Sarasota, another state-funded institution. There, DeSantis appointed activists opposed to critical race theory onto New College's Board of Trustees.