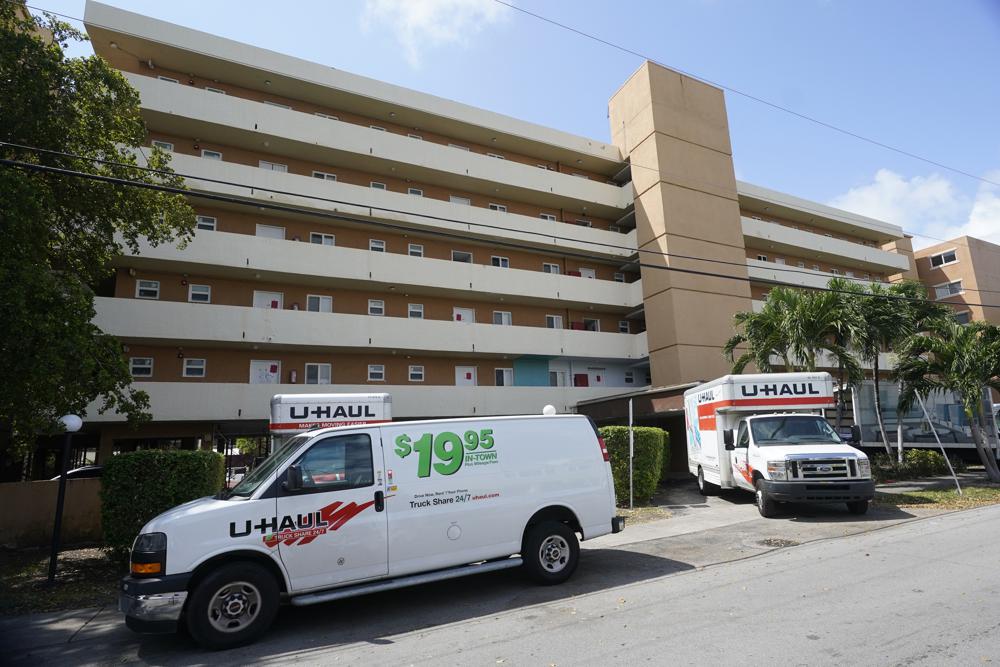 The concept is simple: landlords who devote at least a tenth of their apartment buildings to affordable housing can get 75% to 100% off on the property taxes for those units.
As localities across Florida work to find solutions to skyrocketing housing costs, two state lawmakers from opposite sides of the political aisle have joined forces to refile legislation to help the effort through property taxes.
The policy proposed in the twin bills (SB 220, HB 229) by Republican Sen. Ana Maria Rodriguez of Doral and Democratic Rep. Lindsay Cross of St. Petersburg is simple: landlords with buildings of 50 or more apartments would be exempt from paying most of the property taxes on units they offer at affordable rates.
Under the measure, counties and municipalities statewide could pass local ordinances granting the exemptions within a certain range. Eligible landlords must rent at least 10% of the units in a given building at rate no more than 30% of the county's area median household income. In exchange, they can receive property tax exemptions for up to 75% of the assessed value of the units apportioned.
There's an extra kicker. If a landlord opts to rent all the units in a given building at an affordable rate, the entire property would be eligible for an up to 100% tax exemption.
Rodriguez, who filed the bill for the 2022 Legislative Session with support in the House from former Republican Rep. Anthony Rodriguez of Miami-Dade, said she is proud to sponsor it again with Cross.
"During a time when housing costs are high, this bill will provide relief to working families through an ad valorem tax exemption for property used to provide affordable housing," she said in a statement.
Cross, an environmental scientist and community activist who won her House seat in November, said she hears daily from Pinellas County residents who are struggling with rent or finding a home in a market with far more demand than supply.
"This bill will open up the possibility for buildings in areas like downtown St. Pete to become more affordable through a public-private partnership," she said. "While this bill only addresses one small piece of the housing puzzle, I am hopeful that it will complement other housing solutions brought forward this Session."
Florida is the epicenter for what Fannie Mae Executive Vice President and Chief Administrative Officer Jeffrey Hayward described as an "everything, everywhere, all at once" shortage of affordable housing. The problem, he said, partly stems from a decades-low rate of newly built dwellings and a surge in rents and home prices in 2021 amid the coronavirus pandemic.
A report out of Harvard University late last year found that eight of the 10 areas with the highest year-over-year rent increases through the first quarter of 2022 were in Florida. Naples, Sarasota, Cape Coral and West Palm Beach sat atop the list with rent hikes of between 32% and 42%. Meanwhile, Miami led all areas in single-family home price growth with a 39% increase between March 2021 and March 2022.
Statewide, 54% of renter households are cost-burdened, paying more than 30% of their income toward housing, which includes the cost of rent and utilities. Nearly 29% are severely cost-burdened, with more than half their monthly earnings going to housing.
That's the highest rate in the nation, followed by Hawaii (52% cost-burdened) and California (50.8%).
St. Petersburg Council Chair Brandi Gabbard said her city "was in full support" of Rodriguez's legislation last Legislative Session and applauded its return with Cross' support this year.
"We are pioneers in utilizing the tools that the Legislature gives us to combat our housing crisis and we will do so with this important tool as well," she said in a statement.
St. Petersburg Mayor Ken Welch and Pinellas County Commissioner Charlie Justice expressed similar sentiments.
"Representative Cross' prioritization of affordable housing aligns with one of the city's pillars for progress — housing opportunities for all," Welch said. "We support efforts that allow cities like ours to mitigate the potential changes that accompany the creation of affordable housing units (and we are) grateful to Rep. Cross for identifying incentive measures that will make affordable housing a reality for property owners and residents alike."
Justice added, "The more tools in our toolbox can only positively impact that endeavor."