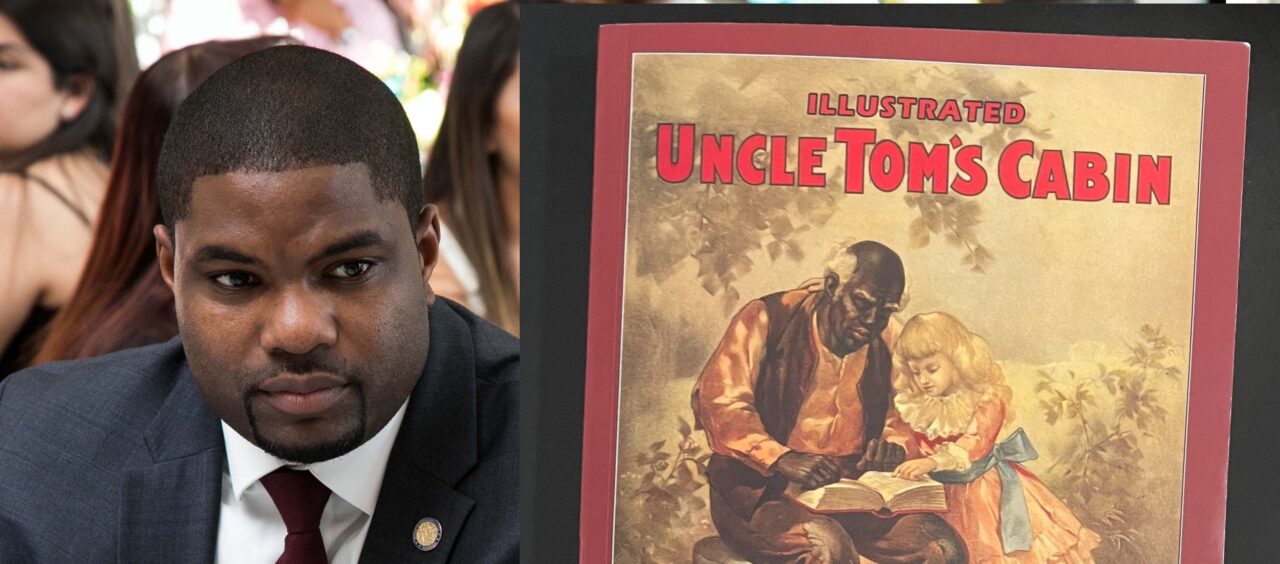 'Whoever sent this book did so with hate in their heart.'
An anonymous critic of U.S. Rep. Byron Donalds sent the Black Congressman a copy of "Uncle Tom's Cabin." The delivery comes after Donalds played a high-profile role in the protracted Speaker election.
Donalds shared a photo of the novel after he received the copy at his congressional office.
"Today, my D.C. office received a copy of the world-renowned book 'Uncle Tom's Cabin' by Harriet Beecher Stowe," Donalds tweeted. "Whoever sent this book did so with hate in their heart and the desire to depict me as a sellout."
In response to the slight, he quoted the late Boston Celtics center Bill Russell. "Concentration and mental toughness are the margins of victory," Donalds tweeted.
The novel was first published in 1851, originally as installments in the abolitionist newspaper The National Era, according to the Harriet Beecher Stowe Center. After being released in book form, it became an international bestseller. Intended to depict the harsh treatment of slaves in the American South, it fueled opposition to the practice. The book is widely considered a catalyst for the American Civil War.
But the book has also been criticized for employing racial stereotypes. Title character Uncle Tom acts in a servile way to his slave masters, and while that's motivated by a desire to protect his family as they flee slavery, the phrase "Uncle Tom" is frequently employed as a slur to describe Black people who act servile to White leaders.
Urban Dictionary offers multiple definitions for the phrase "Uncle Tom," including "a person of any race of any color that degrades his own people on a consistent basis."
Donalds has weathered similar attacks. After he was nominated as an alternative Republican choice for House Speaker to Kevin McCarthy, U.S. Rep. Cori Bush, a Missouri Democrat, engaged in a widely discussed Twitter exchange with Donalds about whether right-wing voices were using him.
"He is a prop. Despite being Black, he supports a policy agenda intent on upholding and perpetuating white supremacy," Bush tweeted.
"Before you judge my agenda, let's have a debate over the policies and the outcomes," Donalds responded. "Until then, don't be a crab in a barrel!"
He alluded to a social metaphor frequently lobbed in minority communities about those who hold others back from progress.
Donalds is one of five Black Republicans serving in Congress. That's the highest number since Reconstruction.
At the moment, none serve in the Congressional Black Caucus. Donalds was denied membership after his election to the House in 2020.
Donalds' Office said the delivery of the Uncle Tom book came anonymously. Staffers only know it was delivered from an Amazon warehouse. Of note, Donalds has touted hiring a majority-minority staff on the Hill. But it appears clear critics still feel anxious to make an issue of his race.
Staff members were reportedly taken back and dismayed by the book's delivery. While the office has grown accustomed to seeing tasteless remarks and name-calling on social media, the purchase and delivery of the book took the personal attack to a whole new level in staffers' eyes.