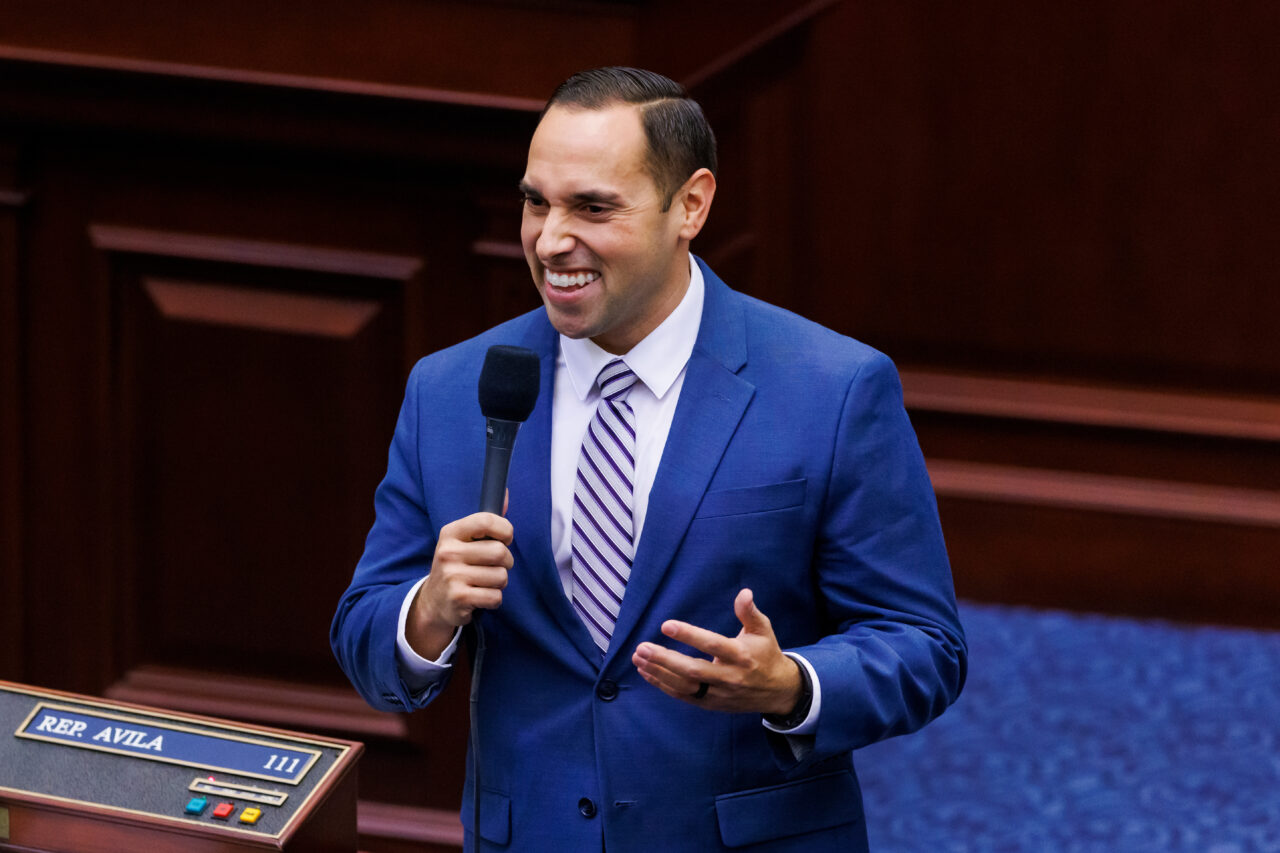 Ávila has ambitious agenda for his first term in the Senate.
After eight consecutive years in the House, including as Speaker Pro Tempore, Republican Sen. Bryan Ávila of Miami Springs is carrying some momentum into his first term in the Legislature's upper chamber.
He hopes it will lead to the passage of several bills meant to address priority issues for his district and the state at large.
Two of those bills target a single area of concern: property taxes. One measure (SB 120) would lower the state's cap on annual increases to the assessed value of properties receiving homestead exemptions — which can decrease a property's taxable value by as much as $50,000 — from 3% to 2%.
Another (SB 124) would help to protect longtime residents who are 65 and older from potentially losing their homes.
In 2012, 61% of Florida voters approved Amendment 11, which authorized localities to offer property tax exemptions to senior residents who lived for more than 25 years in a home valued at less than $250,000. SB 124, a revised version of a bill Ávila first filed in the House back in 2015, would raise the cap to $300,000.
As property values nationwide continue to rise — a development disproportionately concentrated in the Sunshine State — Ávila believes Florida needs to update its policies.
"Both of these pieces of legislation are meant to allow Floridians to keep more of their hard-earned money, particularly our low-income seniors," he told Florida Politics. "We've seen how home prices and values have gone up, and we certainly don't want them to be affected by something that is completely out of their control."
Another bill (SB 274) would create a pathway for combat medics to obtain nursing credits through the state's colleges and universities. According to Ávila, a lieutenant in the Florida Army National Guard, the bill takes care of two issues at once. It would ease the transition from military to civilian life for service members while also addressing Florida's nursing shortage.
"It essentially allows them to transition the skills and training they picked up in the military and transfer that over into the nursing profession," he said. "We're certainly hoping to provide those opportunities to our service members while at the same time ensuring that we do our best to take care of the shortfall we're seeing in the health care industry right now."
Environmental protections are also on the docket. This month, Ávila filed SB 192, which would create a two-mile "buffer" around the Everglades Protection Area. Any proposed development within that buffer zone must undergo a review process to determine its possible effect on the area or ongoing restoration efforts.
Ávila said the bill would also effectively prohibit the approval of small-scale development amendments for existing properties near the two-mile area.
"We want to do our best to protect our unique habitats for future generations," he said.
Legislation Ávila expects to have ready next week aims to eliminate influence from "foreign countries of concern" at Florida colleges and universities. The measure, in part, would prohibit schools in the state from opening campuses in communist nations like Russia and China. It would also ban colleges, universities and their personnel from accepting any gifts from entities associated with those countries of questionable intent.
Within the last decade, a series of incidents involving professors at universities throughout the country and in Florida absconding to China with intellectual property and possible military secrets sparked alarm among U.S. officials.
A former University of Florida professor, Lin Yang, was indicted in February 2021 for making false statements to U.S. officials and obtaining a $1.75 million grant from the National Institutes of Health under false pretenses. Yang had fled to China two years earlier.
Since 2016, four University of Central Florida professors have fled to China as law enforcement sought to question some of them over their ties to Chinese institutions. Six Moffitt Cancer Center researchers resigned in 2019 following reports they didn't disclose their ties to China. Miami Dade College also closed its Confucius Institute program in 2019 following accusations it was a front for the Chinese government to promote its interests.
Ávila said his bill is part of that effort to make sure schools in Florida, particularly state institutions, are not being influenced by foreign countries of concern.
"We see what's happening with Russia and their aggression as of late, particularly with Ukraine, but in the area as a whole. We've seen the Chinese government try to exert its influence in the South China Sea and putting pressure on Taiwan and on the region, which is creating a certain level of instability in the area. With those activities, we want to make sure our institutions are not being influenced by those governments."
___
Gray Rohrer of Florida Politics contributed to this report.