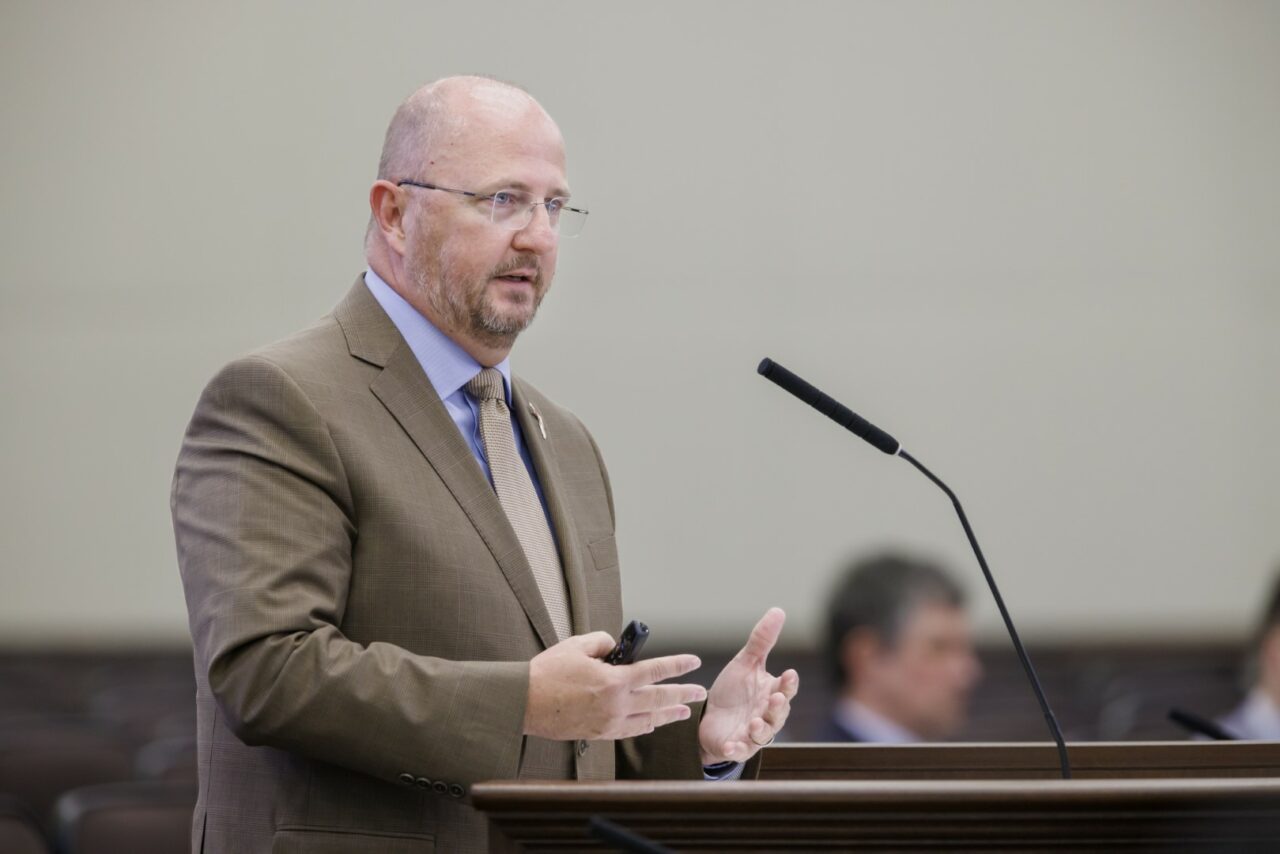 Division of Emergency Management turnover is around every 18 months or so.
State officials received appreciation for their work during the last year of natural disasters from the members of the House Select Committee on Hurricane Resiliency and Recovery, but the toll these disasters take on the people tasked with helping remains a top concern.
"(Emergency Management) Director (Kevin) Guthrie, on behalf of District 80, I want to personally say thank you for what you've done for our area," said Vice Chairman Adam Botana, a Bonita Springs Republican. "It's been great — a lot of late-night phone calls, and everything you guys did for helping Fort Myers, Bonita and just all of Lee County. 
Recovery money arrived faster than with Hurricane Michael, and to do that, Gov. Ron DeSantis reactivated a program at the beginning of his first term that had been "turned off" for a while. Guthrie said what used to be called the "immediate needs funding program" is now referred to as "expedited needs."
"It did help Hurricane Michael impactees," Guthrie said. "It also helped some other disasters since then. Once we turned that on, we were able to start getting money flowing in Hurricane Michael within 100 days."
In practice, it turned out to be around 200 days for people in the Panhandle.
Also, using $2.7 million allocated for innovation, the Division of Emergency Management leader said the process is working faster for people in need.
"Through that innovation, and what we've been able to do with that, the Division has been able to get us to a point where we have pushed that $512 million to recipients, all the way down from (the FEMA Federal Emergency Management Agency) all the way through us, digitally, to the recipients," Guthrie said. "It has also secured that $125 million in hurricane mitigation funding.
"This is where I get a little bit beaming about it — $1.5 billion is on track to be released in the next few months. I see some of my colleagues are going to come up here — I'm sure that they will attest that this has never happened in state government before."
The state's experience with natural disasters the past few years can seem relentless, though, as Orlando Democratic Rep. Anna Eskamani inquired about, and keeping good staff can be a challenge.
"Burnout," Eskamani said. "So, this has been a hell of a year — actually, four years. I mean, $7.8 billion in the last four years under our Governor. That's not only a cost, but it's a labor-intensive experience for the National Guard to our men and women leaders in EMS. I'm just curious, what's the staff turnover been like? Are salaries competitive enough?" 
Guthrie guessed the National Guard has been activated for 450-500 days since 2020, and it can be a recruiting challenge considering the time commitment. Work is no small task within the Division, either.
"If you've been with the Division for any longer than five years, you have been deployed or you have been in a disaster mode at least 700 days over the last five years," Guthrie said. 
Typically, he said, turnover is around every 18 months or so.
"They work for 80% pay of other state agencies," Guthrie said. 
He noted a division executive assistant left to take a job with the Legislature, picking up a $10,000 raise in the process.
"She doesn't have to work nights, she doesn't have to work weekends except during Session," Guthrie said. "She was activated for over 500 days as part of COVID (response) and she needed more family time. I get it. I do not blame her.
"I have individuals that go to the Department of Health, go to (the Department of Management Services). I lose more individuals to state agencies for pay than I do the private sector and FEMA combined."