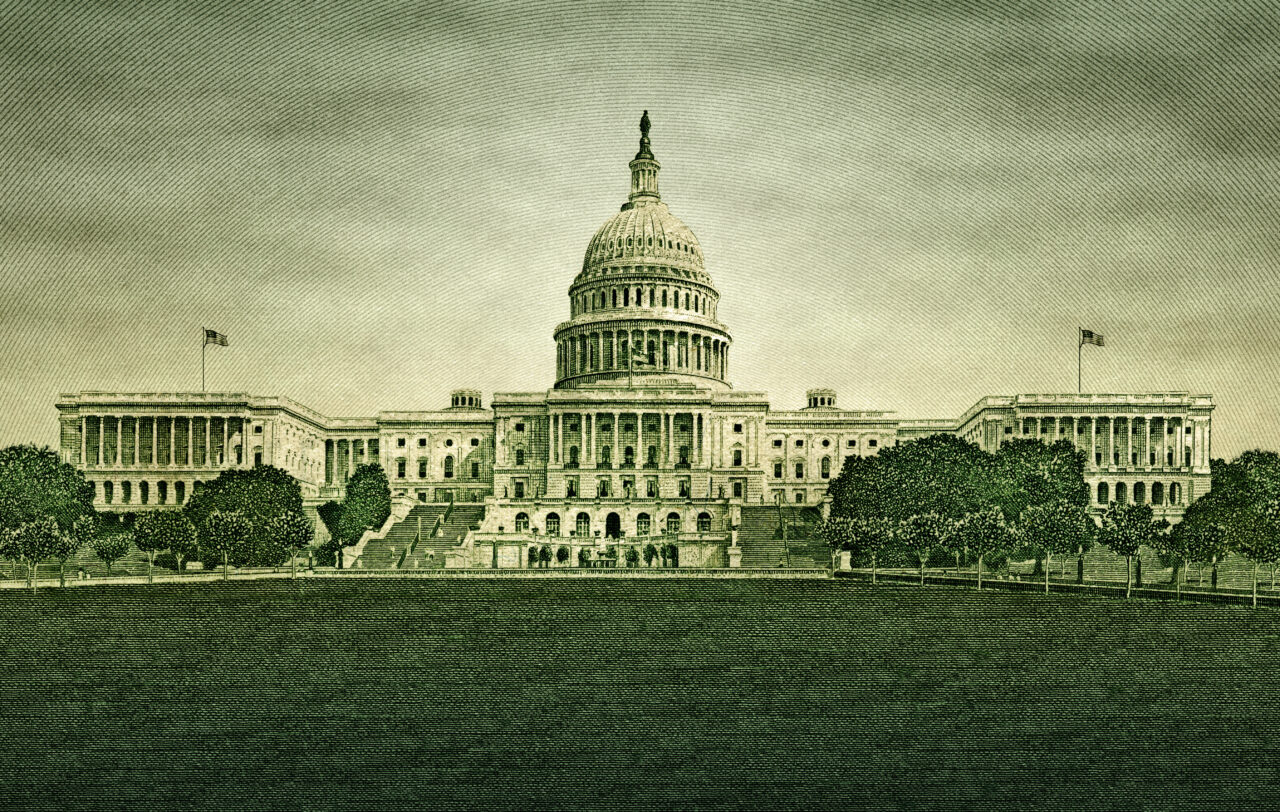 Florida Senators warn about getting closer to Cuba.
Cuba conversation
A U.S. contingent of Homeland Security Department officials arrived in Havana to engage in a dialogue about "law enforcement."
This prompted both concern and alarm from some members of Florida's congressional delegation.
Sens. Marco Rubio and Rick Scott, both Republicans, sent a letter to Secretary of State Antony Blinken, Attorney General Merrick Garland and Homeland Security Secretary Alejandro Mayorkas urging caution while engaging in any talks with the Cuban regime.
"Past experiences have shown that dialogues with authoritarian regimes, especially ones that do not respect the rule of law, detrimentally affect the Cuban people's well-being and desire to live freely," the letter reads. "Only a policy toward Cuba that will enforce democracy and the rule of law will serve as the best foreign policy tool for our national security. It also recognizes the importance of advancing human rights protections as core to our nation's values."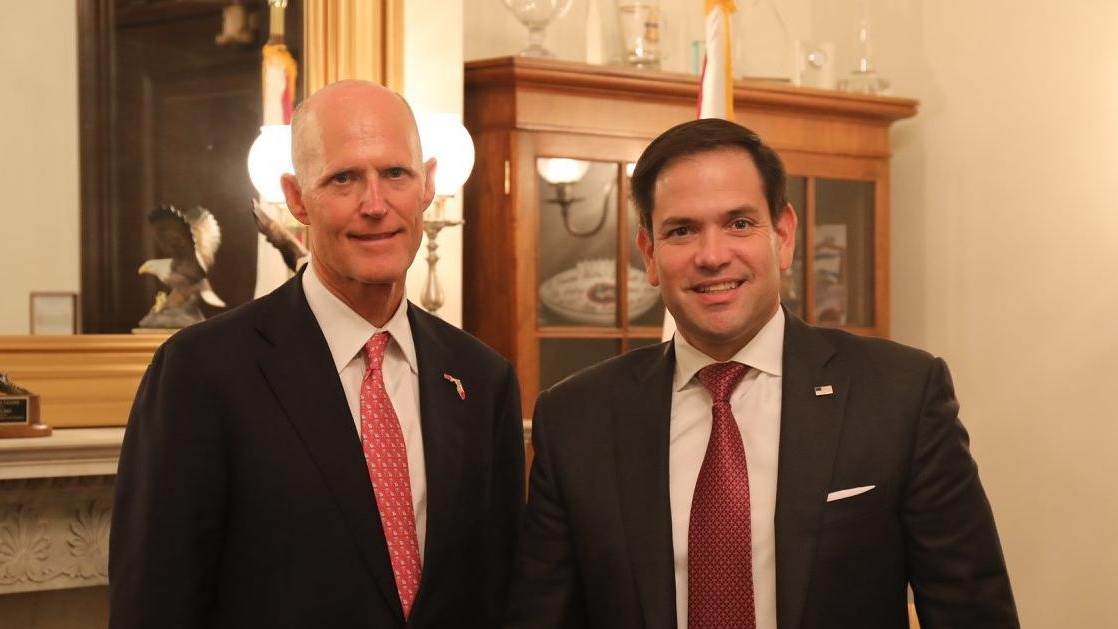 The Senators listed a number of priorities ranging from demanding Cuba hold free and fair elections and releasing prisoners arrested for "political crimes." Several high-profile detainees were cited in the letter, most notably Patriotic Union of Cuba leader Jose Daniel Ferrer García, who was arrested in July.
"Unfortunately, there are too many political prisoner cases to list," the letter reads. "Should you not directly raise these instances would be a tacit endorsement of the regime's brutal treatment and human rights violations of ordinary Cubans."
The message mentioned extradition of prisoners who fled the U.S. wanted for crimes from tax evasion to the murder of law enforcement officers, a seeming reference to Assata Shakur, who was convicted in 1977 of murdering a state trooper but escaped and fled to Cuba and was granted asylum.
But while the Senators pressured the administration on what matters to address during negotiations, other delegation members decried engaging in diplomacy with the communist nation at all. He shared a photo on Twitter of Russian President Vladimir Putin with Cuban President Miguel Díaz-Canel.
"The Biden Administration is in Havana and intends to negotiate with the murderous Castro regime," tweeted Rep. Carlos Giménez, a Miami-Dade Republican. "The very same Communist regime that is openly supporting Putin's genocide against Ukraine. These negotiations in Cuba are entirely pathetic."
The State Department for its part has stressed the negotiations should not be seen as any move toward the normalization of Cuban relations.
Former President Barack Obama in late 2016 attempted to start such a process, but former President Donald Trump reversed most of those efforts when he took office the next year. Since taking office in 2021, many anticipated President Joe Biden to shift back toward normalization but he hasn't fully done so — yet.
Giménez told Florida Politics he believes negotiations will extend beyond law enforcement matters, and that will lead to unfulfilled commitments. He fears "giving concessions and getting nothing in return," as occurred under Obama.
"The root cause of all these issues is the regime itself," he said.
Vedant Patel, a representative for the State Department, brushed off questions about normalization at a press briefing last week.
"Improved law enforcement coordination between the United States and Cuba is in the best interest of the United States and the Cuban people," he said. "And during the dialogue, the U.S. and Cuba will address topics of bilateral interest."
That doesn't mean the administration will ignore a record of grievances with Cuba, Patel said.
"There continue to be, obviously, concerns and human rights concerns that exist," he said. "Following the large-scale protests that we saw last Summer, President Biden directed the department to act in two primary areas. The first was to promote accountability for human rights abuses, for which we have announced previously several rounds of sanctions targeting those individuals and entities with direct ties to human rights violations.
"Engaging in these talks underscores our commitment to pursuing constructive discussions with the Government of Cuba where appropriate to advance U.S. interests. Our belief is that establishing and increasing channels for law enforcement cooperation to better address transnational threats is not at the expense of the serious human rights concerns that we continue to have. And we've integrated these human rights concerns and protections into all of our interactions with the Cuban Government."
The Keys border
Florida may not share a physical border with other nations, but the continuous landing of refugees in the Florida Keys over the last few weeks are a reminder the state can be where migrants first step foot on U.S. soil.
Scott drilled that message home at a conference in Marathon.
Following a briefing from Coast Guard Rear Admiral Brendan McPherson, Monroe County Sheriff Rick Ramsay and Border Patrol agents on the scene, the Naples Republican said something must be done to control the influx.
"Right now, our country is experiencing record-high levels of illegal immigration. And what President Joe Biden has done is brought his illegal immigration crisis that he created on our southern border right to Florida's front door," Scott said.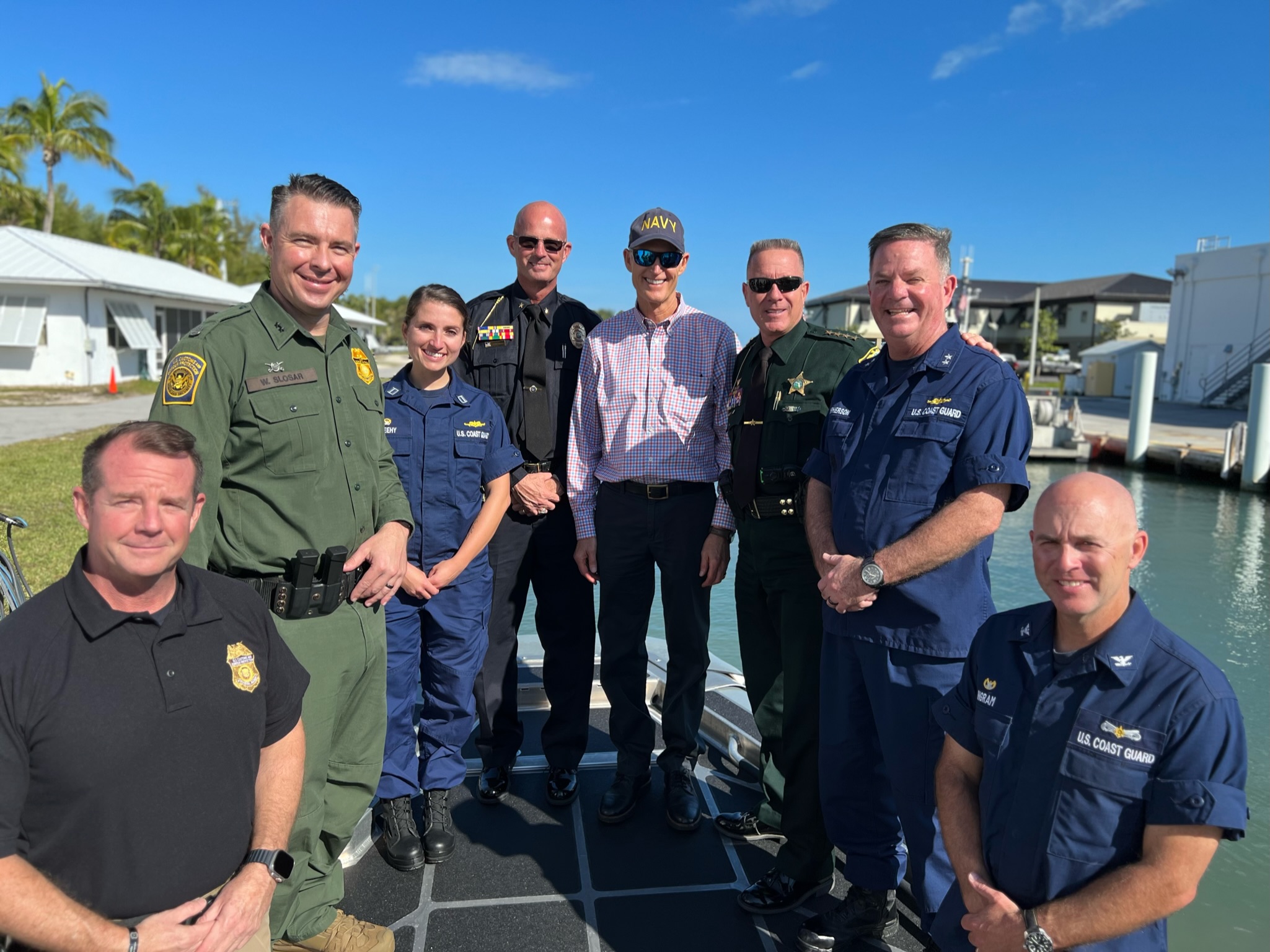 Calling the stress on the Keys infuriating and heartbreaking, he put the burden on the White House for the refugee crisis.
"Our brave law enforcement officers, including CBP agents and Coast Guard, are doing everything they can to keep our communities safe, but this administration has completely abandoned them and left them short-handed," he said.
He also stressed Florida as a gateway to the Americas welcoming immigrants coming through proper channels, but that system has been abused.
"Every state is a border state, and we cannot allow the communist Cuban regime to weaponize our legal immigration system and take advantage," Scott said. "Florida is an immigration state; we encourage and welcome legal immigration — but it must be done legally. These evil regimes in Cuba, Venezuela and Nicaragua cannot continue to be emboldened by Biden's appeasement and wide-open borders. Where is Mayorkas? Where is Biden? They don't care, but I won't stop fighting to fix this. I'm going to keep showing up, keep holding them accountable, and not let up until we secure the border."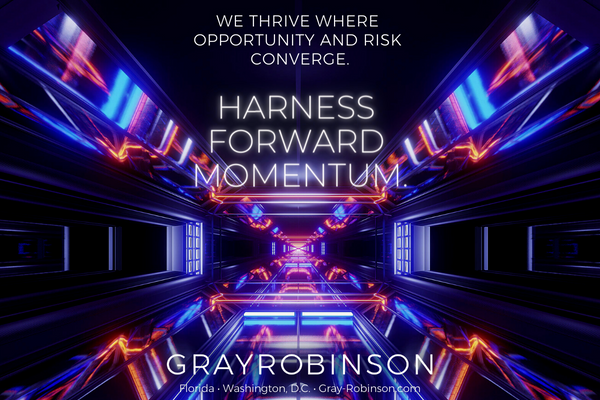 Spectator sport
Rubio offered an endorsement to conversations at the state level about college athletes entering endorsement deals. The Florida House this week advanced potential changes in a 2021 law giving athletes the ability to sign contracts about the use of their name, image and likeness (NIL).
"Happy to see the Florida Legislature is moving forward on a new law to allow our colleges and universities to be involved in helping student-athletes with NIL deals," he said. "Because we are already seeing young women and men getting burned by some terrible people."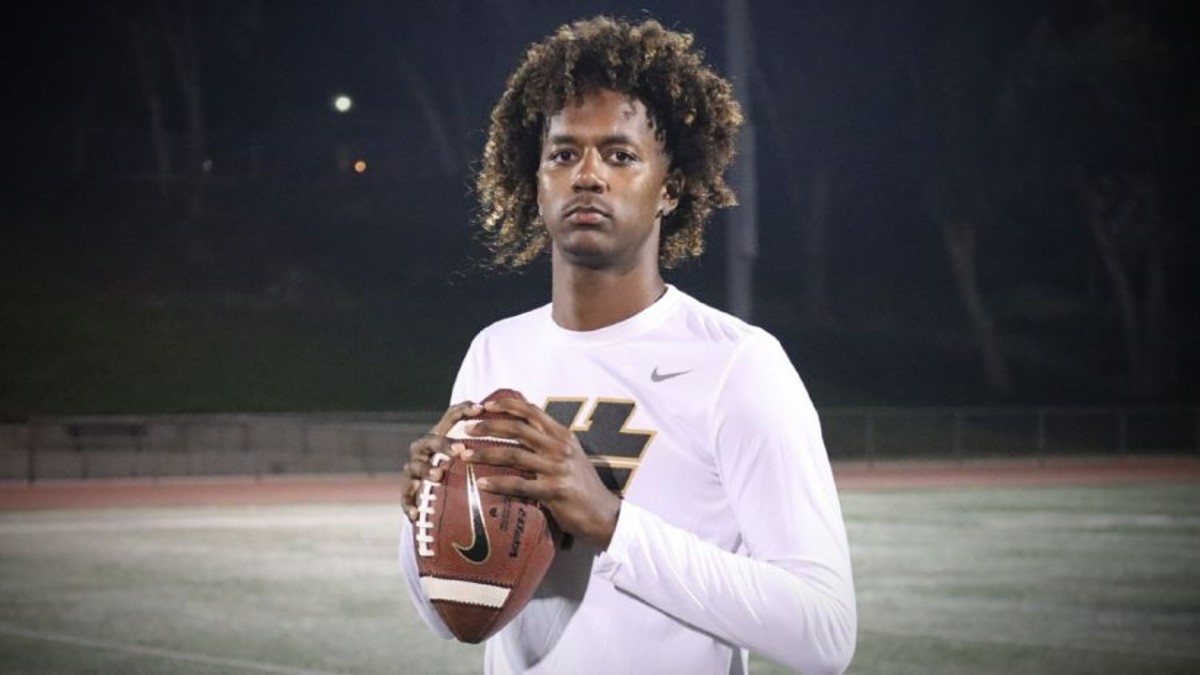 The law earned national attention this week when Jaden Rashada, a quarterback recruited to play for the University of Florida, requested a release from his letter of intent. That came after a $13 million name, image and likeness deal fell through, according to ESPN.
Assignments out
Florida's Republican first-termers just joined a House majority in a divided Congress. Now they have a better idea of what policy issues will consume their attention in their first terms. Most announced their first committee assignments this week.
Rep. Aaron Bean, a Fernandina Beach Republican, will serve on the Transportation and Infrastructure Committee and on the Education and Workforce Committee.
"The free state of Florida is one of the fastest growing states in the nation, and I will be a strong advocate for building and maintaining the necessary infrastructure to keep pace with this record growth," he said.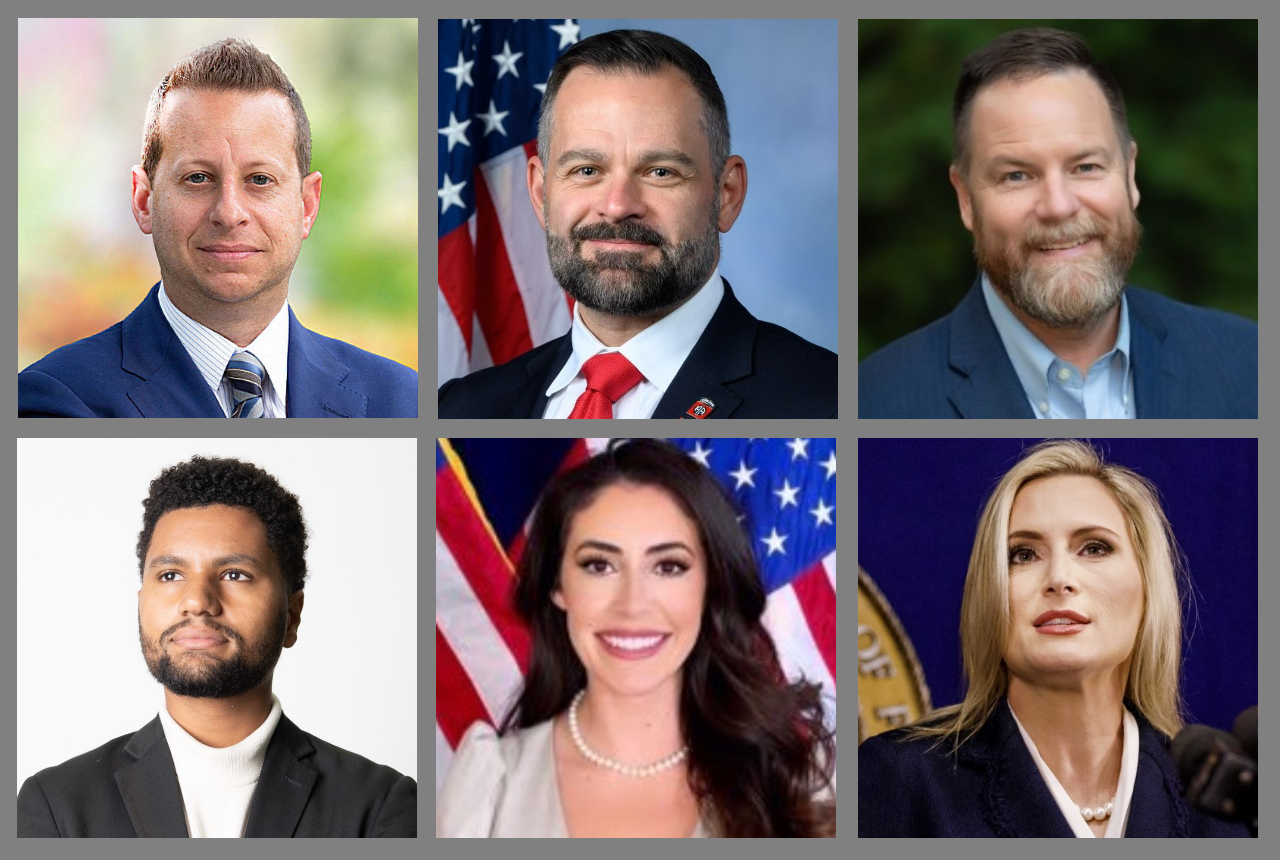 Rep. Cory Mills, a Winter Park Republican, was named to the Armed Services Committee and to the Foreign Affairs Committee.
"As a combat veteran and Bronze Star recipient who has deployed multiple times overseas, fighting for those in uniform and abroad will be my honor," Mills said. "Let's disavow woke ideologies plaguing our military and get back to our armed meritocracy."
Rep. Laurel Lee, a Thonotosassa Republican, secured spots on the Judiciary and Homeland Security Committees.
"I will work tirelessly to follow the rule of law to provide government transparency," she said.
Meanwhile, Rep. Anna Paulina Luna, a St. Petersburg Republican, will serve on the Oversight Committee, ABC News reports.
MAGA wattage
Who speaks for MAGA in the new House Republican majority? That seems to be at the core of a biting exchange between Reps. Matt Gaetz, a Panhandle Republican, and Marjorie Taylor Greene, a Georgia Republican.
It started with a seemingly friendly tweet from Gaetz after Greene was named to the House Homeland Security and Oversight committees two years after a Democratic majority stripped her of assignments. "She's going to do amazing work for the people on these key committees she has EARNED," Gaetz tweeted.
But Greene, once a close political ally to Gaetz, trashed him in response for leading a contingent of lawmakers to force 15 ballots before the election of Kevin McCarthy as House Speaker.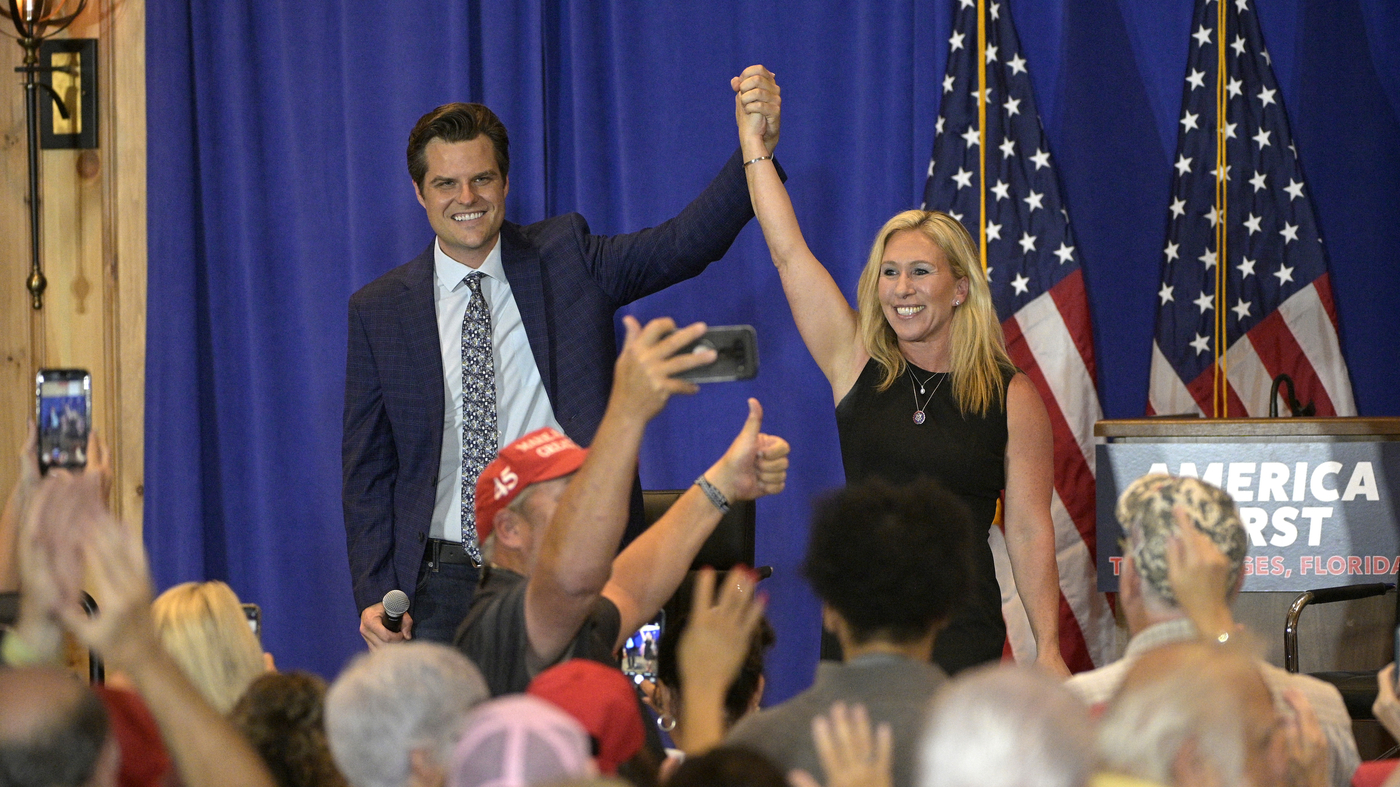 "Too bad we're weeks behind after you spent a week only getting MTV from 5 to 1," she wrote, referencing a "motion to vacate" threshold the holdouts in the Speaker race wanted in House rules.
Gaetz earned national attention for stubbornness in the Speaker drama, where he was ultimately one of six members to vote present rather than ever relenting on naming McCarthy as Speaker.
But Greene suggested that her stalwart support of McCarthy means she keeps influence with House leadership that Gaetz squandered.
"As the leading MAGA voice in Congress, I look forward to committees," she posted.
Ag waiver
Rep. Kat Cammack landed a plum assignment to the House Energy and Commerce Committee, but the Gainesville Republican will not leave the Agriculture Committee behind.
She obtained a waiver from House leadership so she could continue to serve on both major panels.
"It's an honor to serve a second term on the Agriculture Committee," Cammack said. "2023 is a big year for the committee with the 2023 Farm Bill heading our way. The Farm Bill will prioritize the needs of our farmers, ranchers and foresters who work hard each day to feed, clothe and fuel our nation. After the last two years of labor shortages, supply chain challenges, and soaring prices, I'm looking forward to joining my colleagues to put the needs of our producers and rural communities first."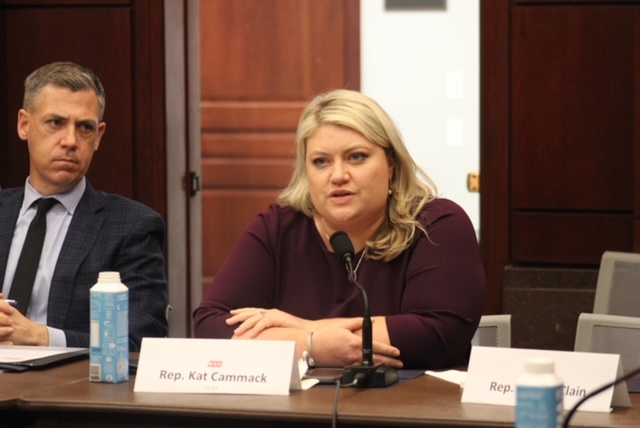 Cammack continues to be the only Florida Republican on the Agriculture Committee, an ever more important position now that Republicans control the House. She represents a district that includes large swaths of farmland in North Florida.
"Florida is a top producer of dozens of commodities and I'm proud to continue championing the issues that matter most to the Sunshine State," she said. "I traveled all over the state during the last Congress to learn more about the challenges facing our rural communities and look forward to continuing these trips to ensure we're responsive, focused, and equipped to deliver.
Bayside office
A new congressional map means Rep. Kathy Castor represents both sides of Tampa Bay. The Tampa Democrat in response opened a St. Petersburg office to better serve Pinellas County residents now in her constituency.
"I am committed to standing up for my neighbors to lower costs, create good-paying careers and build safer and healthier communities," she said. "I will use my experience and proactive approach to benefit our St. Pete neighbors in addition to communities in Tampa and Hillsborough County under the new district boundaries. My new St. Pete office is open for business and here to aid residents with veteran's benefits, Medicare, Social Security, IRS issues and much more. Local community outreach sessions and popular telephone town hall meetings are on tap in the coming months as well."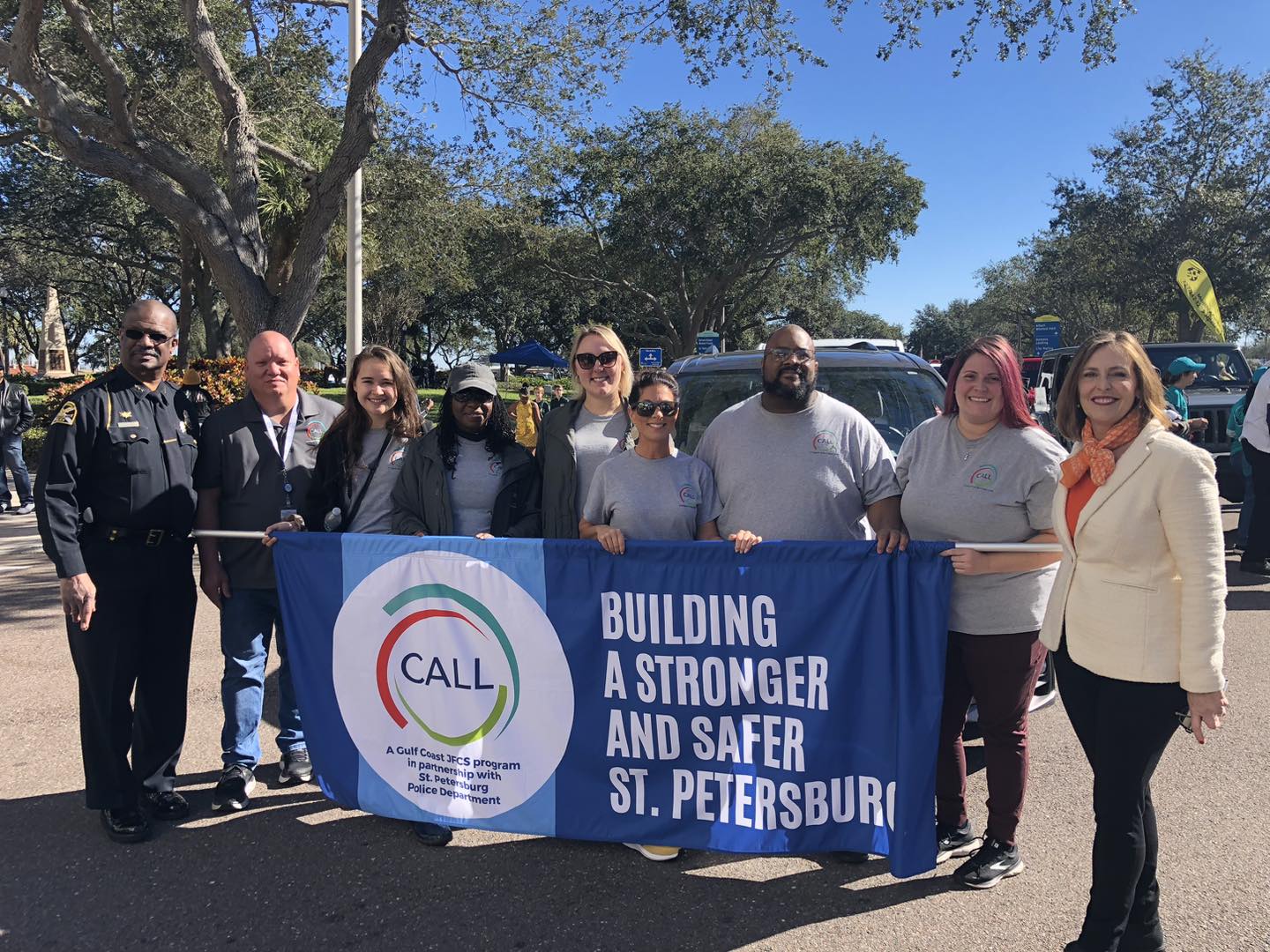 She opened a suite on Fourth Street North. Castor hired Jamison Carnegie, previously the executive director of Mount Zion Human Services, to serve as field representative in the region. She voiced confidence the area native and Florida State University graduate would serve the community well.
"Jamison knows St. Petersburg well and has hit the ground running to address community priorities and needs," Castor said. "Alongside my incredible casework and outreach team, Jamison will play an important role in guiding my work as the voice of St. Pete in Washington.
Debt to the ceiling
The federal government Thursday formally reached the limit on its approved debt. Rep. Vern Buchanan, Co-Chair of the Florida congressional delegation, said Congress needs to get serious about cutting spending immediately.
"With the $31 trillion national debt growing by $5 billion a day, it's clear we need to address the reckless spending responsible for the problem," the Longboat Key Republican said. "The time for action is now as Washington debates raising the debt limit. Nobody wants to default on our debt, but neither can we afford to keep spending money we don't have."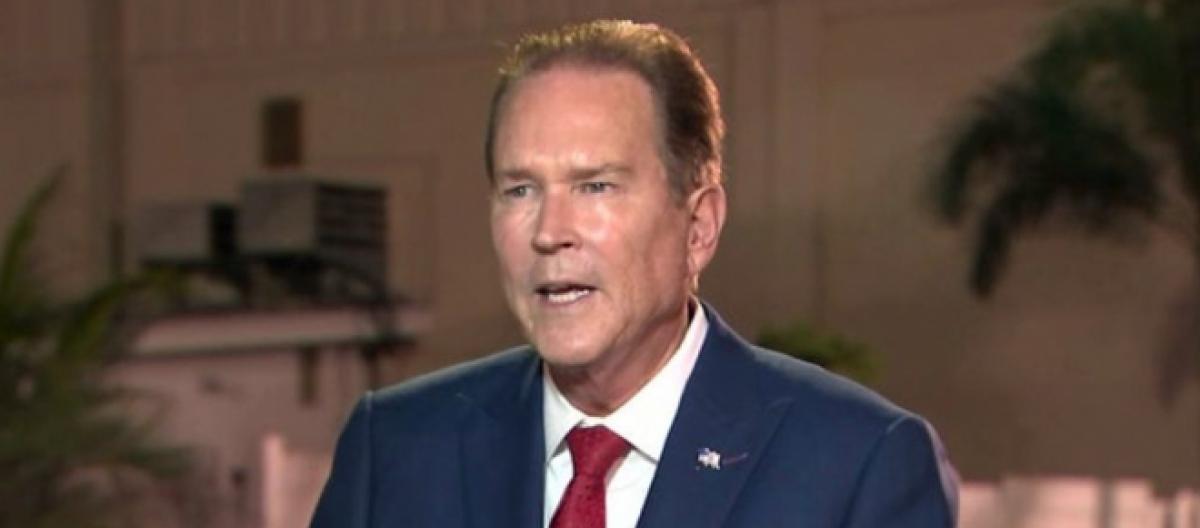 He sits on the House Ways and Means Committee, where he chairs the Health Subcommittee. With Rep. Greg Steube's recent appointment to Ways and Means as well, Florida has a strong grip on the power of the purse.
Buchanan also said a GOP majority in the House allows Republicans to pressure the Biden administration on out-of-control spending.
"President Biden and the Democrats need to work with Republicans to reduce spending and adopt real budget reform," he said. "We cannot keep raising the debt ceiling without addressing the root cause of the debt — massive overspending by the federal government. We need true reforms, like a balanced budget requirement, to ensure we don't return to the days of trillion-dollar spending bills that have become commonplace under Biden.
"I have introduced a balanced-budget amendment since coming to Congress. Forty-six states currently have some form of a balanced budget requirement to prevent overspending. Every family in America has to live within its means, it's time for the federal government to do the same."
Road to recovery
Steube's staff supplied an update on the Congressman's condition after his fall from a ladder at his home.
"The Congressman spent the night in the ICU where several serious injuries are still under assessment but not life-threatening at this time," read a series of tweets from the office. "He is making progress and in good spirits."
The Sarasota Republican appeared on the road to recovery, and his office said the Congressman shortly before 5 p.m. Thursday was moved out of the intensive care unit.
That's all good news.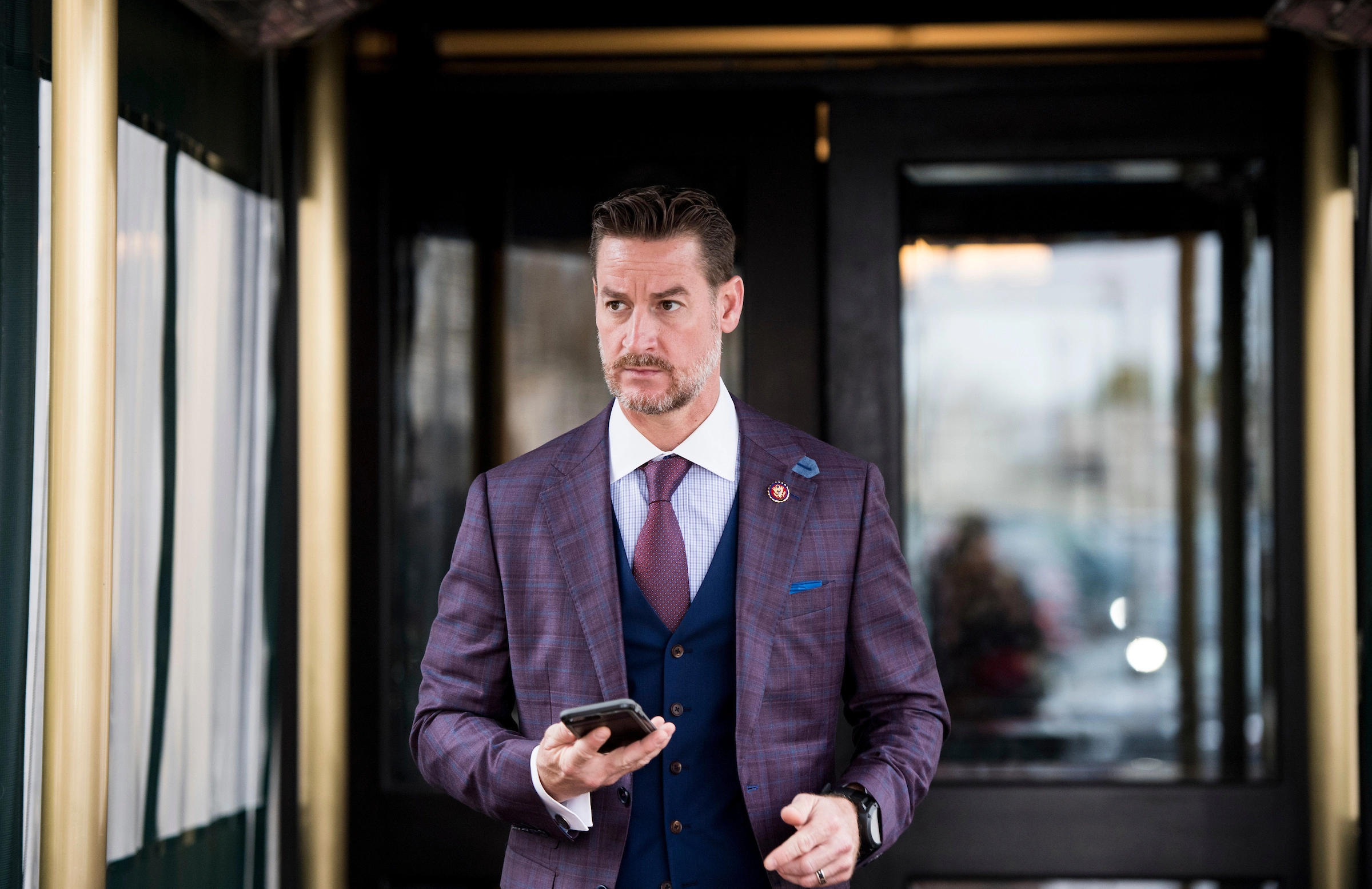 In addition to word from the office, the Sarasota County Sheriff's Office also released a 911 call made at the scene of Steube's accident. The caller spoke about seeing the Congressman trimming tree branches on a ladder more than 20 feet in the air, then witnessing a branch swing in a "wicked" way and knock Steube's ladder out from under him. Speaking to dispatchers, the caller described significant wounds on Steube's arm, and bruising on the Congressman's back and rear. He also said the Congressman appeared to show signs of short-term memory loss.
He remains hospitalized, and no timeline is available for when he will be released. "We give all glory to God for his healing," a staff update said. Staff credited the medical care he received after paramedics arrived on the scene and the high-quality care at the hospital.
Burn book
An anonymous critic of Rep. Byron Donalds sent the Black Congressman a copy of "Uncle Tom's Cabin." The racist delivery comes after Donalds played a high-profile role in a protracted Speaker election.
Donalds shared a photo of the novel after he received the copy at his congressional office.
"Today, my D.C. office received a copy of the world-renowned book 'Uncle Tom's Cabin' by Harriet Beecher Stowe," Donalds tweeted. "Whoever sent this book did so with hate in their heart and the desire to depict me as a sellout."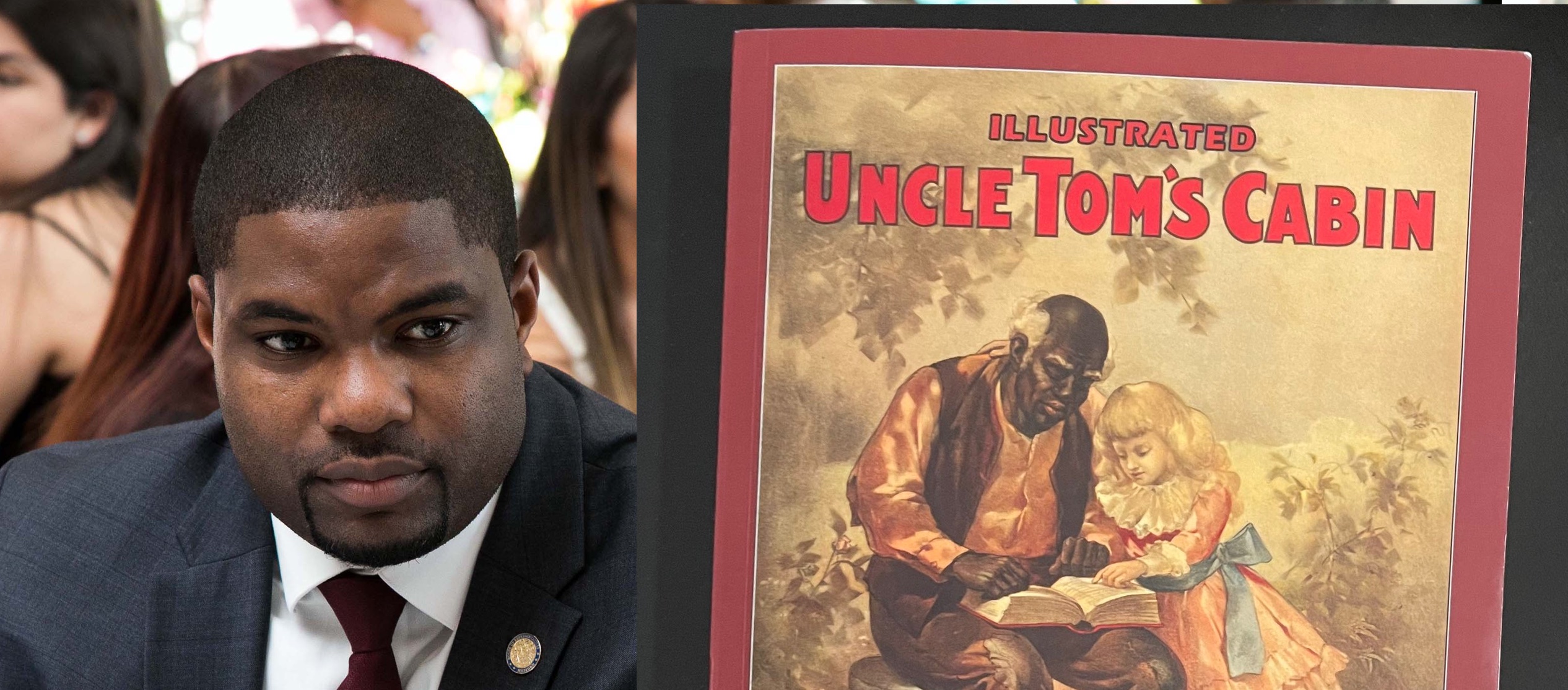 In response to the slight, he quoted the late Boston Celtics center Bill Russell. "Concentration and mental toughness are the margins of victory," Donalds tweeted.
The novel was first published in 1851, originally as installments in the abolitionist newspaper The National Era, according to the Harriet Beecher Stowe Center. After being released in book form, it became an international bestseller. Intended to depict the harsh treatment of slaves in the American South, and fueled opposition to the practice. The book is widely considered a catalyst for the American Civil War.
But the book has also been criticized for employing racial stereotypes. The title character Uncle Tom acts in a servile way to his slave masters, and while that's motivated by a desire to protect his family as they flee slavery, the phrase "Uncle Tom" will frequently be employed as a slur to describe Black people who act servile to White leaders.
Urban Dictionary offers multiple definitions for the phrase "Uncle Tom," including "a person of any race of any color that degrades his own people. on a consistent basis."
Railroaded
As the Coast Guard prepared to close the Brightline rail bridge across the St. Lucie River for nearly a month, Rep. Brian Mast wants answers about the scheduled closing and the potential economic consequences.
"Why is our community constantly asked to bend over backward in order to accommodate a company that has tried to steamroll us at every turn?" Mast asked. "The Coast Guard needs to take a good hard look at the devastating impact Brightline's current plan would have on businesses that rely on bridge access. It's unacceptable."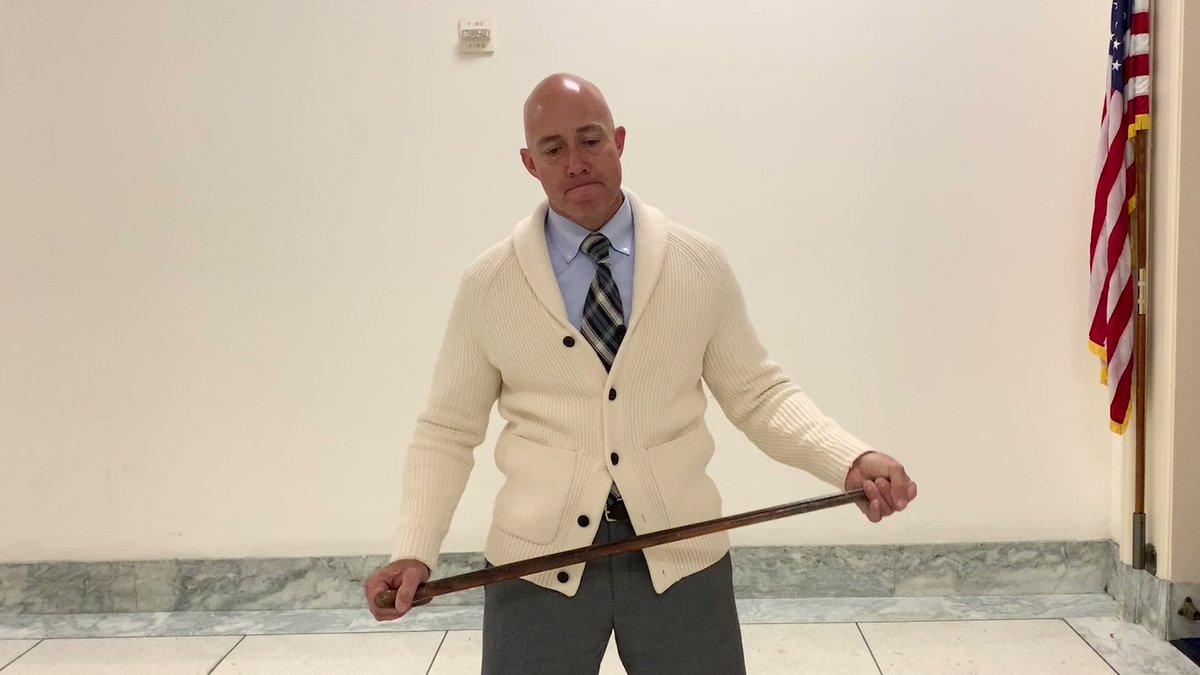 He sent a letter to Coast Guard Rear Admiral Brendan McPherson and requested a full, formal analysis of the economic impacts of the 21-day closure. He also wants to know what steps will be taken to insulate businesses and boaters.
He suggested a springtime closure would be especially damaging to marinas and other businesses engaged in seasonal commerce on both sides of the river.
"It is concerning to me that the Coast Guard had failed to calculate the level of economic impact this deviation would have on our community," the Stuart Republican said.
Armed and ready
Giménez picked up a new committee assignment this year on the Armed Services Committee. That's critical for the Miami-Dade Republican's district, he said.
"I am honored and humbled to have been selected by my colleagues to serve on the House Armed Services Committee and fight for our community's men and women in uniform who serve at Homestead Air Reserve Base, Naval Air Station Key West, and U.S. Southern Command," he said.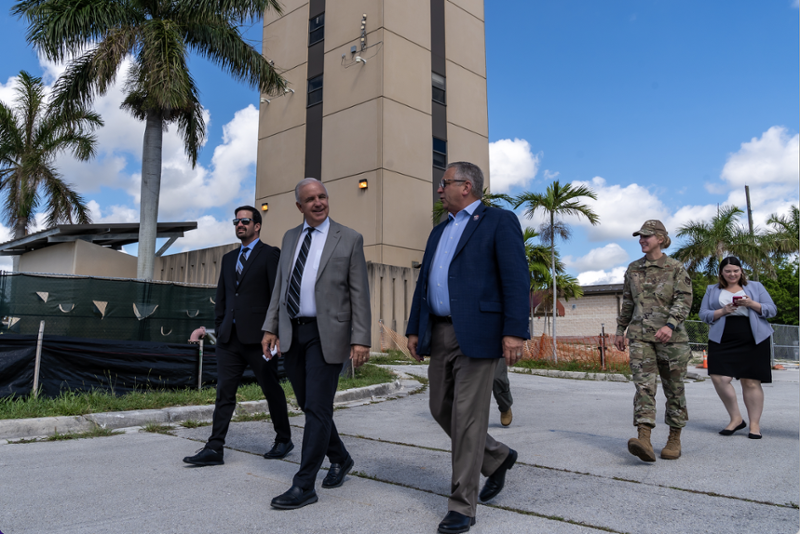 "The United States of America is the greatest country in the history of the world, and as a first-generation American, I'll always be forever grateful to this truly exceptional nation. I look forward to working with Chairman (Mike) Rogers and my HASC colleagues to strengthen America and guarantee our security well into the 21st century."
On this day
Jan. 20, 1801 — "John Marshall appointed Supreme Court Chief Justice" via Chicago-Kent College of Law — The vacancy arose when Chief Justice Oliver Ellsworth resigned. Marshall was not President John Adams' first choice. Some Federalist Senators urged Adams to nominate Federalist stalwart Justice William Paterson. Some suggested Associate Justice William Cushing (five years earlier, Cushing declined the chief justiceship). Some told Adams he should name himself the new Chief Justice; he was a lame-duck President at the time. Adams settled on John Jay, who served from 1789 to 1795 as the nation's first Chief Justice. But Jay rejected the position. Only then did Adams turn to his Secretary of State, the Virginia Federalist John Marshall, an effective diplomat, and skilled lawyer.
Jan. 20, 1945 — "Franklin Delano Roosevelt inaugurated to fourth term" via History.com — Roosevelt, the only President elected to three terms in office, was inaugurated to his fourth — and final — term. In 1944, with the war not yet won, Roosevelt was re-elected to a fourth term. Three months after his inauguration, he died. Roosevelt's unparalleled 13 years as President led to the 1947 passing of the 22nd Amendment to the U.S. Constitution, limiting future Presidents to a maximum of two elected terms in office, or one elected term if the President already served more than two years of another President's elected term.
___
Delegation is published by Peter Schorsch and compiled by Jacob Ogles and edited and assembled by Phil Ammann and Ryan Nicol.