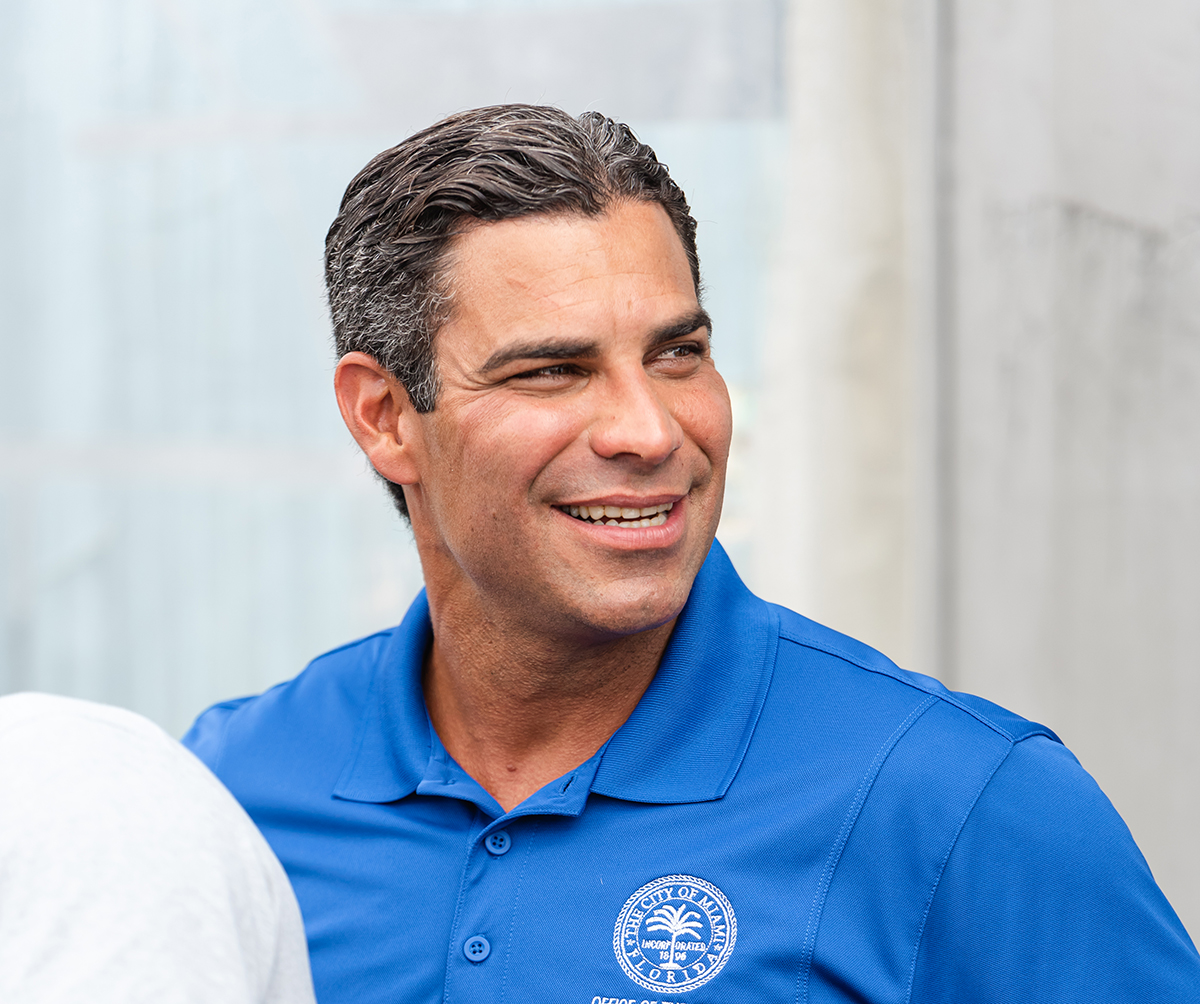 He plans to bring Miami's approach to fighting crime to other major U.S. cities.
Miami Mayor Francis Suarez is hitting the road next month with a former official from Donald Trump's administration to speak with law enforcement, politicians and community groups about how to better keep Americans safe from crime.
The 10-city tour is set to kick off in late February at a to-be-determined locale in Memphis, Tennessee, followed by stops in Miami, Dallas and Columbia, South Carolina.
Other stops include Columbus, Ohio; Jacksonville; Des Moines, Iowa; Manchester, New Hampshire; Phoenix; and Las Vegas.
The tour's funding comes from Public Safety Solutions for America (PSSA), a coalition former Trump adviser Ja'Ron Smith founded in October to combat a "disturbing" uptick in violent crime nationwide.
Federal data, including an annual government report from the Bureau of Justice Statistics, found there has been no increase in the U.S. violent crime rate since the start of the pandemic. Violent crime remains far below rates recorded in the 1990s, according to the National Crime Victimization Survey.
But while the Federal Bureau of Investigation reported that violent crime — including aggravated assault, murder, rape and robbery — fell 1% overall between 2020 and 2021, the agency also noted a sharp rise in homicides over the last few years.
Suarez and Smith announced the national tour Thursday at the U.S. Conference of Mayors' 91st Winter Meeting. The Major Cities Chiefs Association (MCCA), which represents police executives in the largest cities across the U.S. and Canada, is partnering with the Mayor and PSSA on the tour.
"Crime is a local problem, and it's best prevented at the local level using bottom-up solutions," said Suarez, who has served as President of the U.S. Conference of Mayors since January 2022.
"Miami has successfully reduced violent crime using commonsense solutions that fit our community. By partnering with Ja'Ron Smith and the Public Safety Solutions for America coalition, we will share what we have learned and help PSSA scale our success across America."
Miami is on track to reach its lowest crime rate since the 1930s, Fox News reported late last year. Suarez attributed the decline to a historic increase in city police funding and hiring, reduced taxes, low unemployment and the general happiness and healthiness of its residents.
"It turns out, if people are healthy, they're happy, they're working, they're not paying a lot of taxes and they see an increased police presence, they don't have a tendency to commit murder. That's been the Miami miracle story, which is a huge contrast to the Washington nightmare story that you've articulated," he told Tucker Carlson Aug. 23.
Now Suarez hopes to bring that "miracle" story to other parts of the country, including two states — Iowa and New Hampshire — Republican presidential candidates are expected to visit during next year's Primary race. Suarez has repeatedly indicated he's interested in a 2024 run at the White House.
The PSSA espouses a "smarter approach" to criminal justice hinging on "community solutions to tackle rising violent crime," a press note from the organization said. The tour will see the PSSA partner with local police, elected officials and community organizations on applying a four-pronged approach to cutting down crime: "properly" funding the police, focusing police time and resources on preventing and solving "serious crime," implementing "evidence-based" policies and building on "existing smart-on-crime policies."
"As violent crime surges across the country, this tour could not come at a more critical time," Smith said in a statement.
"It's crucial that we equip communities with proven solutions that break free of the ideological constraints of 'tough on crime' or 'defund the police.' Forming quality partnerships with local leaders is key to accomplishing that mission, and this tour will allow us to do just that so we can learn from communities and help them adopt smarter solutions."
Dallas Police Chief Eddie Garcia, who serves as President of the MCCA, said in a statement that the PSSA's core principles "closely align" with the work law enforcement executives do daily to provide "community-based, transparent and accountable policing."
"These efforts have successfully reduced and prevented violent crime in many major cities, including Dallas," he said. "The MCCA thanks Ja'Ron for bringing together this diverse group of stakeholders and looks forward to working with our Public Safety Solutions for America partners to advance our shared goal of protecting our communities."