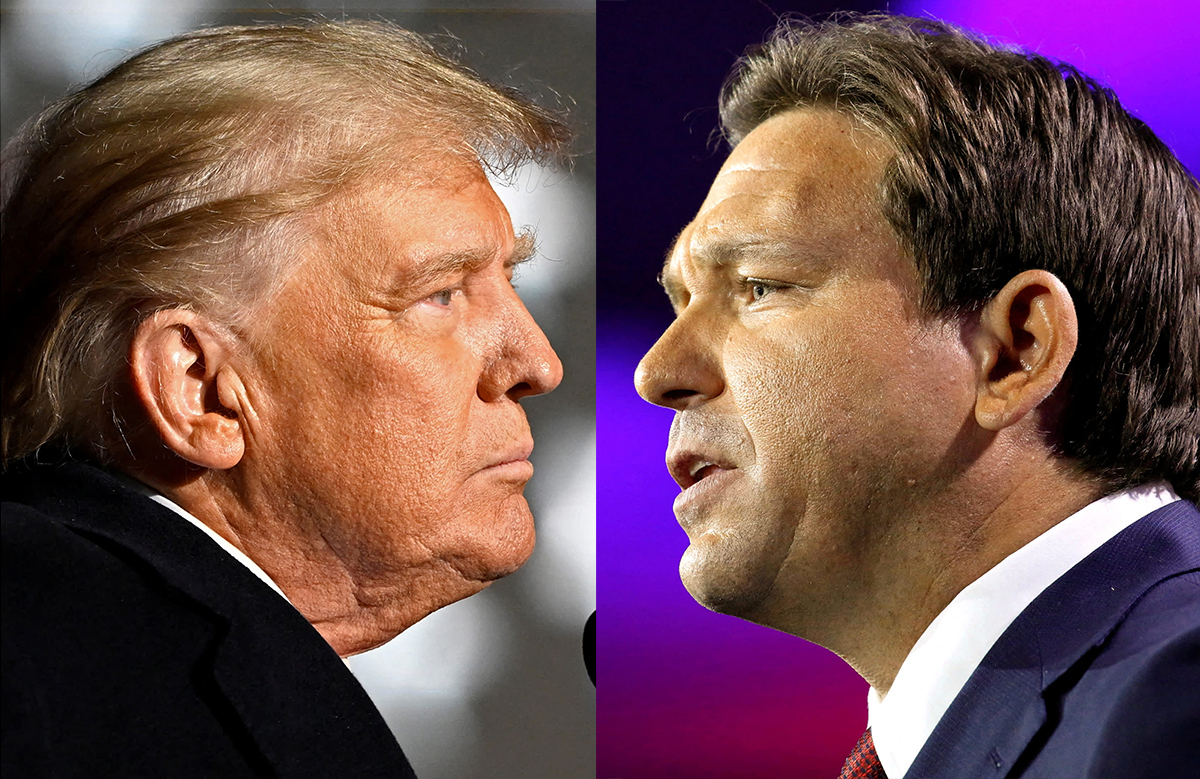 Another Utah poll from December showed DeSantis ahead of Trump.
A freshly released poll from Utah shows former President Donald Trump with a double-digit lead over Ron DeSantis if the two both run in next year's Republican Presidential Primary.
Trump commands 42% support, a full 13 points above DeSantis at 29%. Former Vice President Mike Pence sat in third place, with 11%. Former U.S. Rep. Liz Cheney was in fourth, with 6% of support. No one else was over 3%, with U.S. Sen. Marco Rubio garnering just 2% support.
Younger voters prefer Trump. He has a 24-point lead among voters aged 55 or under, with DeSantis up by 5 points with voters over the age of 55. DeSantis also leads by 5 points with male voters, but Trump holds a 29-point lead with female voters. While most educational cohorts preferred Trump, meanwhile, DeSantis was ahead with those who had postgraduate levels of education.
Utah Republicans would be satisfied with either DeSantis or Trump, with 55% saying they could vote for the Governor and 58% saying the same about the former President.
The survey was conducted by OH Predictive Insights as part of its Utah Public Opinion Pulse (UTPOP) series. The poll was conducted Dec. 27 to Jan. 4. Pollsters consulted 600 Utah registered voters, with a margin of error of +/- 4 percentage points among the larger group. Of that pool, 302 were Utah registered Republicans, yielding a margin of error of +/- 5.64 percentage points with this group.
The latest survey comes after other evidence revealed that DeSantis, not Trump, may be the ultimate Utah candidate. More than seven dozen Republican leaders in the state urged the Governor to form an exploratory committee late last year.
A survey released last month from the Deseret News/Hinckley Institute of Politics showed that of Republicans who intended to vote in the 2024 Primary (75% of the 802 total polled), 29% would vote for DeSantis, 19% for Trump, and 12% for Cheney. That poll was in the field in late November.