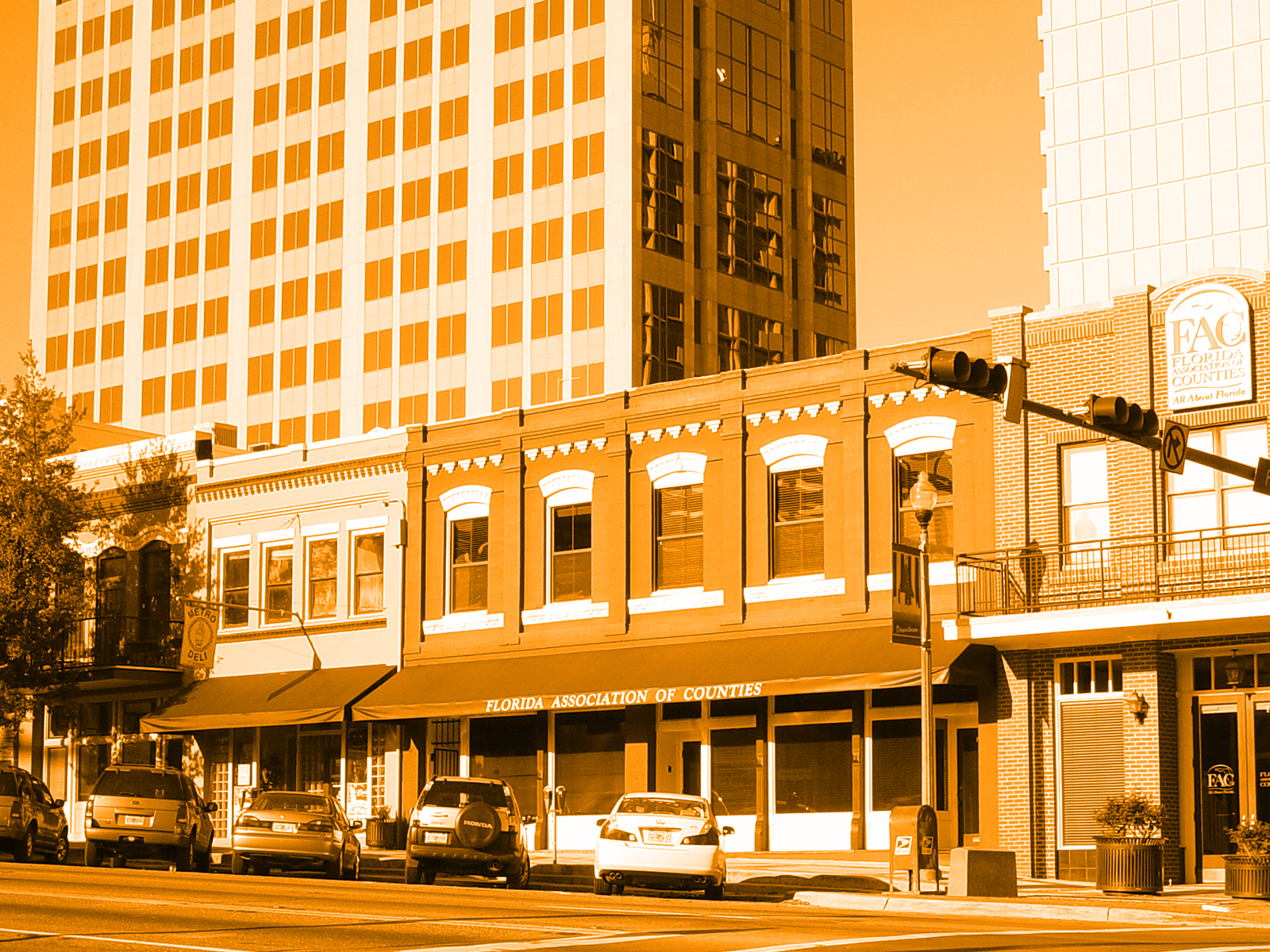 Coffee's brewing — but 'Sunburn' is already made and ready to go.
Good Tuesday morning.
Jon Steverson is joining Holland & Knight as a senior policy adviser in the Tallahassee office.
Steverson worked as Secretary of the Florida Department of Environmental Protection for two years during Gov. Rick Scott's administration. Since leaving public service in 2017, he has built a reputation as a strong advocate for his public and private sector clients.
"We are thrilled to welcome Jon to our team," said Karen Walker, who leads Holland & Knight's Government Section. "Jon has a long history of public service to the state of Florida, particularly in areas involving growth management and environmental policies. Since transitioning to the private sector, Jon has used his unique knowledge and experience to effectively advise and represent clients before Florida governmental entities to help achieve their business objectives."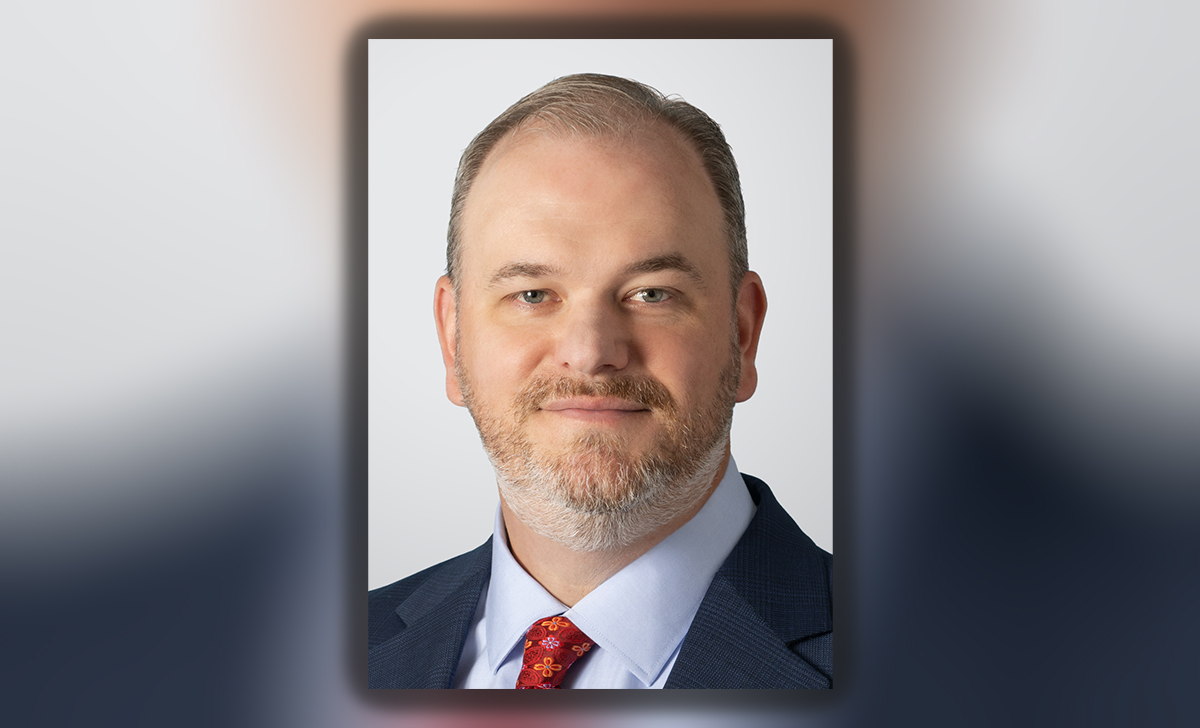 Steverson served as DEP Secretary from 2015 through 2017. He previously served as Executive Director of the Northwest Florida Water Management District, as the DEP's Special Counsel on Policy and Legislative Affairs, and as an acting Deputy Secretary for Water Policy and Ecosystem Restoration. Most recently, he was a public affairs director at the law firm Foley & Lardner.
"I'm very excited about the impact I'll have at Holland & Knight," Steverson said. "Throughout my years in public and private practice, I've had the opportunity to work alongside several attorneys and advisers at Holland & Knight. Every time they impressed me with the level of substantive knowledge, professionalism, and political acumen they bring to their advocacy for clients. I hope to build upon the firm's existing government relations practice and achieve the best results for our clients."
___
Bobby Block, the current managing editor for Florida Today, will take on a new role as Executive Director of the Florida First Amendment Foundation.
Block has had a four-decade career in journalism, including contributing to The Wall Street Journal's coverage of 9/11, which earned a Pulitzer Prize for Breaking News in 2002.
He co-also authored the book "Disaster: Hurricane Katrina and the Failure of Homeland Security," and has reported on various conflicts across the globe, including Rwandan genocide in 1994, and the executions of more than 8,000 men and boys by Serbian forces in a Bosnian village in 1995.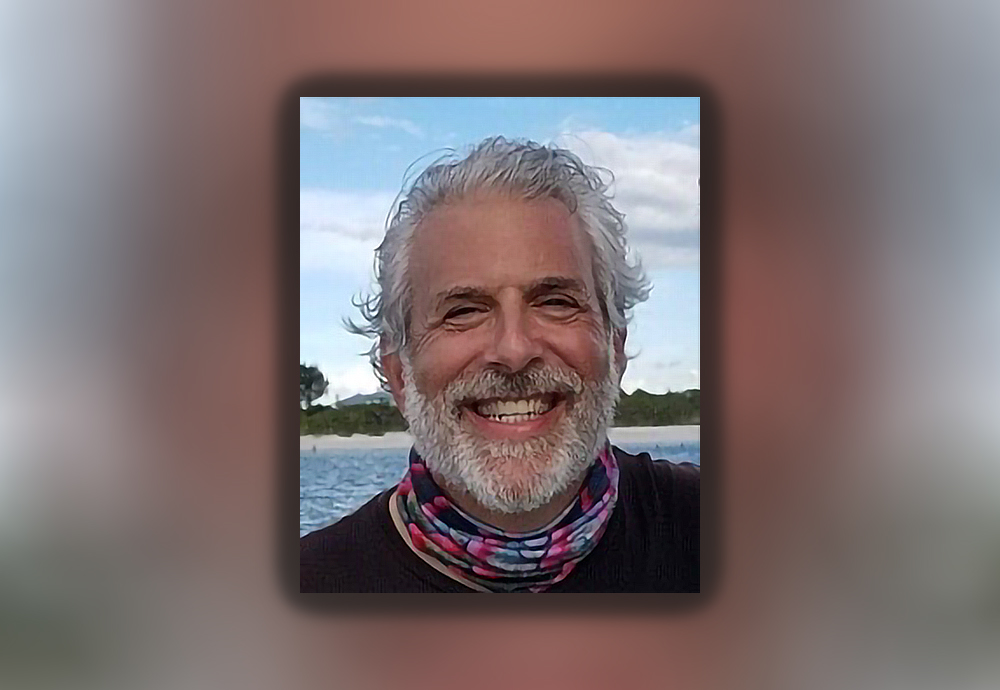 "Robert Block's stellar career of fighting for truth and accountability made him the perfect choice to lead the Foundation into the future. We are excited to see him bring to life his innovative ideas to empower citizens and journalists alike, as well as pull back attempts to cloak the public's right to know what's happening in our government," said Trimmel Gomes, Vice Chair of the Foundation's Board of Trustees.
He succeeds Pamela Marsh, who accepted a position at the University of Florida's Levin College of Law. Block will take over effective Feb. 1.
"Never has the work of the Foundation been more essential than it is now at a time when reporters and citizens across Florida are being stonewalled and denied their right to access government information," Block said. "Public records and Sunshine laws are being routinely disregarded across Florida with seemingly no fear of reprisals. This cannot be allowed to stand for the sake of our democracy."
___
Save the date — Red Dog Blue Dog is coming back to the Capital City on March 21.
This happy hour benefit, entering its ninth year, will once again feature lawmakers from the two parties splitting into teams and getting behind the bar to serve drinks and compete for tips.
Everything that goes in the tip jar benefits animal protection efforts, and a portion of the drink proceeds will be donated as well.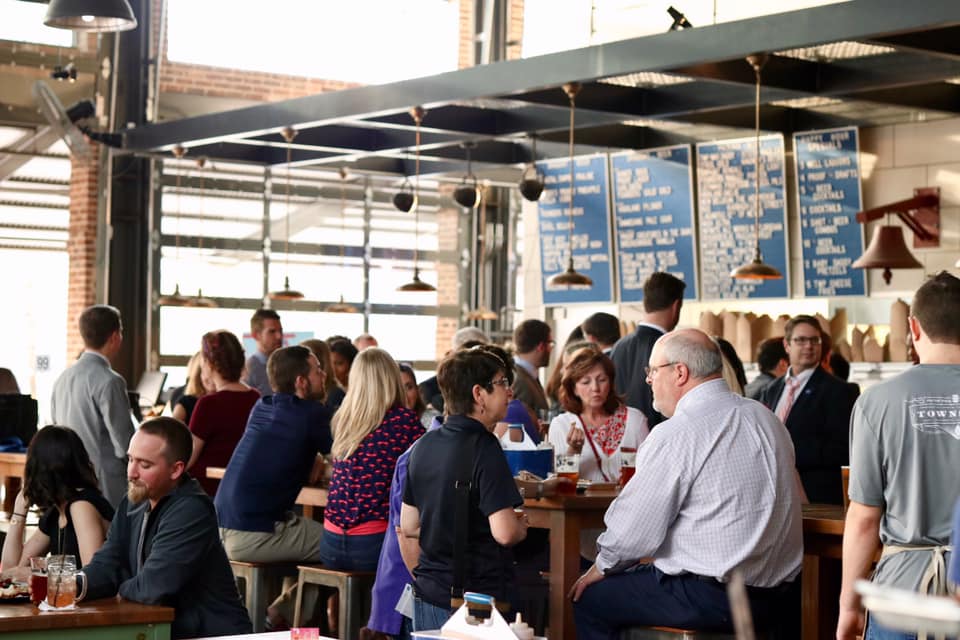 Past Red Dog Blue Dog events have raised tens of thousands of dollars for animal welfare. The 2022 edition was the most successful yet, with nearly $50,000 raised — a massive jump from the approximately $10,000 haul in 2020.
Stay tuned for more information on the venue and the roster of lawmakers who sign up to sling drinks.
Event organizers said sponsorship opportunities are available and directed interested parties to reach out to Sara Clements via [email protected].
— SITUATIONAL AWARENESS —
—@GovRonDeSantis: Education is about the pursuit of truth, not the imposition of ideology or the advancement of a political agenda.
—@LMower3: (Gov. Ron) DeSantis' own education commissioner said literally the opposite. Richard Corcoran last year called education "100% ideological." "Education is our sword. That's our weapon. Our weapon is education," Corcoran said.
—@JeremyRedfernFL: Just checking in on POLITICO … Yep. Looks like they are having a normal one. The activist class is really mad that Florida isn't going to be teaching Black Queer Theory and Intersectionality in public schools.
Tweet, tweet:
Thank you to Senate President @Kathleen4SWFL Passidomo for kicking off our 2023 Session Briefing! We appreciate the update she provided attendees on her legislative priorities and other top issues that will be worked on this session. #flapol pic.twitter.com/KsoaCZ27Ip

— Associated Industries of Florida (AIF) (@VoiceofFLBiz) January 23, 2023
Tweet, tweet:
I am blessed to have a great support team in my wife Jennifer as well as numerous friends and family, including the Steube pups!

Grateful for everyone's prayers and well-wishes as I recover from a fractured pelvis, a punctured lung, and several torn ligaments in my neck. pic.twitter.com/zQBtsWZPo0

— Congressman Greg Steube (@RepGregSteube) January 24, 2023
Tweet, tweet:
This is who Tyre Nichols was — a talented and dedicated skateboarder with SO much life left to live… He didn't deserve to be tragically taken from his family and community! We will continue to fight for accountability for you Tyre! #JusticeForTyreNichols pic.twitter.com/hYwMnRRZEA

— Ben Crump (@AttorneyCrump) January 23, 2023
— DAYS UNTIL —
The James Madison Institute's Annual Dinner — 1; 2023 FAC Access 67 Broadband Summit — Florida Association of Counties begins — 2; state Senators have a 5 p.m. deadline for submitting requests for drafts of general bills and joint resolutions, including requests for companion bills — 2; Seminole Hard Rock Gasparilla Pirate Fest — 4; Bruce Springsteen launches 2023 tour in Tampa — 8; 2023 State of the Union speech — 14; 'Ant-Man and the Wasp: Quantumania' premieres — 24; 2023 Florida Chamber Legislative Fly-In — 28; 'Snowfall' final season premieres on FX — 29; city of Tampa Municipal Election early voting begins — 34; DeSantis' 'The Courage to Be Free: Florida's Blueprint for America's Revival' released — 35; 'The Mandalorian' returns — 36; Dog 'Creed III' premieres — 38; The Oscars — 39; Tampa Municipal Election — 42; 2023 Legislative Session convenes — 42; Florida TaxWatch's State of the Taxpayer Dinner — 43; World Baseball Classic finals begin in Miami — 54; Annual Red Dog Blue fundraiser — 56; 'John Wick: Chapter 4′ premieres — 59; Tron Lightcycle / Run debuts in Walt Disney World — 70; Taylor Swift 'Eras' Tour in Tampa — 81; final performance of 'Phantom of the Opera' on Broadway — 82; American Association of Political Consultants Pollies '23 conference begins — 84; 2023 Session Sine Die — 101; 'Guardians of the Galaxy Vol. 3' premieres — 101; Florida Chamber 2023 Leadership Conference on Safety, Health & Sustainability — 105; Florida TaxWatch's Spring Meeting — 113; 'Fast X' premieres — 114; Florida Chamber 2023 Florida Prosperity & Economic Opportunity Solution Summit — 122; 'Spider-Man: Across the Spider-Verse' premieres — 129; Florida Chamber 2023 Florida Learners to Earners Workforce Solution Summit — 154; 'Indiana Jones and the Dial of Destiny' premieres — 157; 'Mission Impossible: Dead Reckoning — Part One' premieres — 171; Florida Chamber 37th Annual Environmental Permitting Summer School — 175; Christopher Nolan's 'Oppenheimer' premieres — 178; 'Captain Marvel 2′ premieres — 185; 2023 Florida Chamber Annual Meeting & Future of Florida Forum — 272; 'Dune: Part Two' premieres — 284; 'Spider-Man: Across the Spider-Verse' Part 2 premieres — 431; 'Kingdom of the Planet of the Apes' premieres — 486; Opening Ceremony of the 2024 Olympic Games — 549; 'Thunderbolts' premieres — 549; 'Blade' reboot premieres — 591; 'Deadpool 3' premieres — 654; 'Fantastic Four' reboot premieres — 732; 'Avengers: The Kang Dynasty' premieres — 829. 'Avengers: Secret Wars' premieres — 1,018.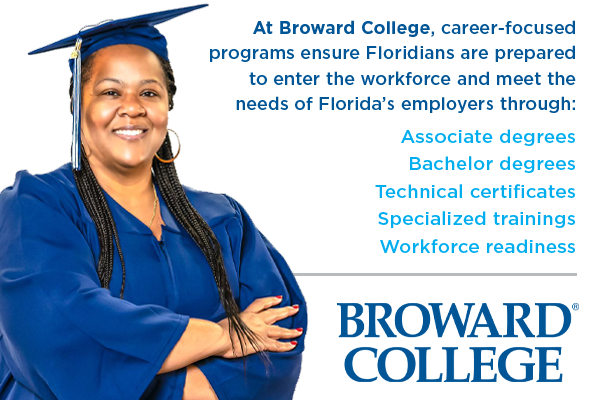 — TOP STORY —
"Ron DeSantis' education plan hikes teacher pay, 'protection,' ends automatic union dues" via Gray Rohrer of Florida Politics — DeSantis unveiled a series of proposals aimed at increasing teacher "empowerment," including plans to hike their pay, give them more authority to impose discipline among students and end automatic deduction of union dues from their paychecks.
The pay increase would add $200 million to the $800 million already inserted into the budget to fund teacher pay hikes, bringing the annual total to $1 billion. DeSantis first pushed for the pay increases in 2020, with a $500 million bump, before putting in another $300 million this budget year.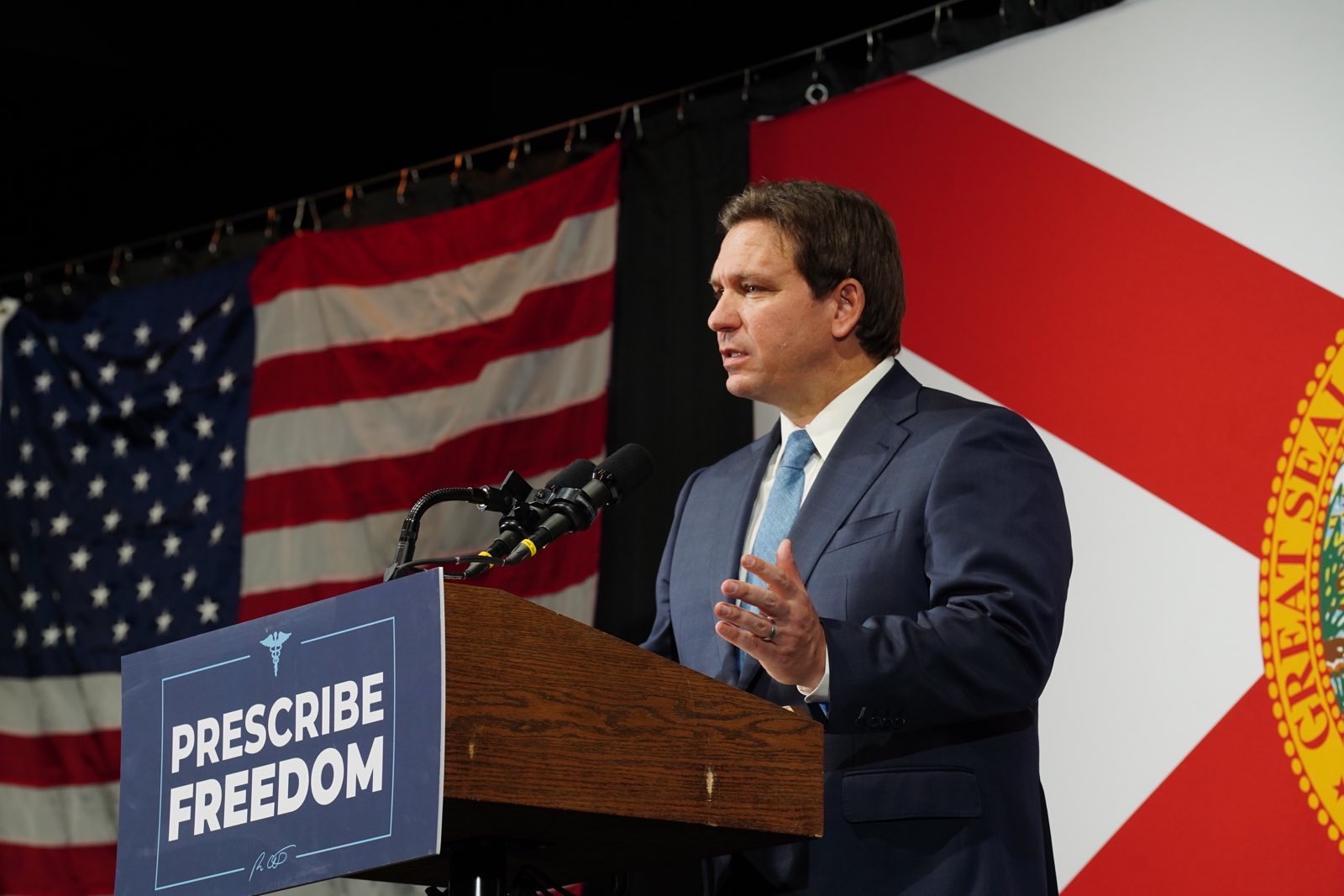 If the Legislature approves the latest funding increase, DeSantis said the average teacher starting salary would reach $48,000 per year.
Not every K-12 school district, however, has seen teachers receive those pay increases. DeSantis blamed local school districts and unions, which must reach agreements for the pay hikes to take effect, for the delays. DeSantis said the $1 billion for teacher pay could come with a deadline for unions and school districts to reach an agreement before it reverts back to the state treasury.
"Even to this day not every school district has raised the salaries," DeSantis said during an event in Jacksonville on Monday. "A lot of this is with school unions playing games with this stuff."
AFP-FL applauds DeSantis' teach pay plan — Americans for Prosperity-Florida is backing the Governor's plan to increase teacher pay while "holding unions accountable." AFP-FL State Director Skylar Zander said in a statement, "We applaud Gov. DeSantis for making it a priority of his administration to empower teachers over organizations when it comes to union membership in Florida. With his leadership, the Governor is honoring the Supreme Court's ruling in the Janus v. AFSCME case that protected public employees' First Amendment rights. Hardworking Americans deserve the freedom to choose whether they want to join a union and how their dues are collected, and we commend the Governor for fighting for that freedom here in Florida."
"Democrats: DeSantis' push to increase teachers' salaries is 'political'" via Christine Jordan Sexton of Florida Politics — DeSantis unveiled a series of proposals aimed at increasing teacher "empowerment," including pumping an added $200 million into pay raises and giving educators more authority to impose discipline among students. But House and Senate Democrats are arguing the announcement is mere political fodder. "This is a political move from a man who wants to run for President and distract from the abortion discussion," said House Democratic leader Fentrice Driskell, from Tampa.
FEA says DeSantis' plan 'seeks to punish and divide' — The Florida Education Association says the Governor's teacher pay plan continues to enforce an "experience penalty" that can leave veteran teachers making little more than new hires. The teacher union also said the state remains stuck near the bottom in national rankings for average teacher pay and lambasted his priorities related to curriculum and statements on teacher unions. "While Gov. DeSantis seeks to punish and divide, we seek to unite," said Florida Education Association President Andrew Spar. He added, "Teachers and staff are leaving at an alarming rate, in large part due to the policies implemented under Gov. DeSantis."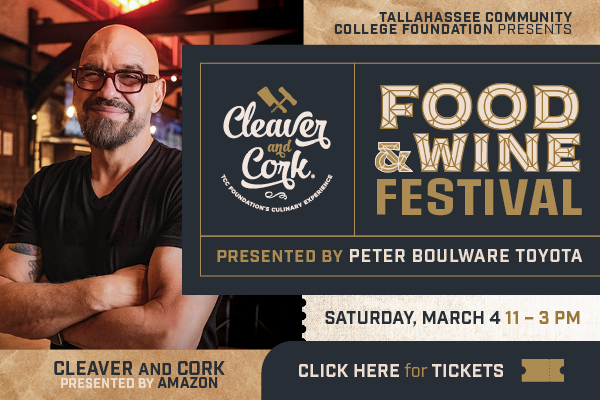 — DESANTISY LAND —
"Could Donald Trump run to DeSantis' left in 2024?" via Ed Kilgore of New York Magazine — As he awaits news about his challengers for the 2024 Republican presidential nominating contest, Trump is weighing his options for taking down intraparty opponents for the first time since 2016. And without question, the opponent he rightly fears most is DeSantis. Yes, Trump can and will continue to condescendingly treat DeSantis as a loser who was nobody until the 45th President reached down in his beneficence and endorsed the then-obscure Congressman in his uphill 2018 primary fight against favored gubernatorial candidate Adam Putnam. But that characterization won't matter much to Republicans whose most vivid memories of DeSantis have been his culture-war aggressions.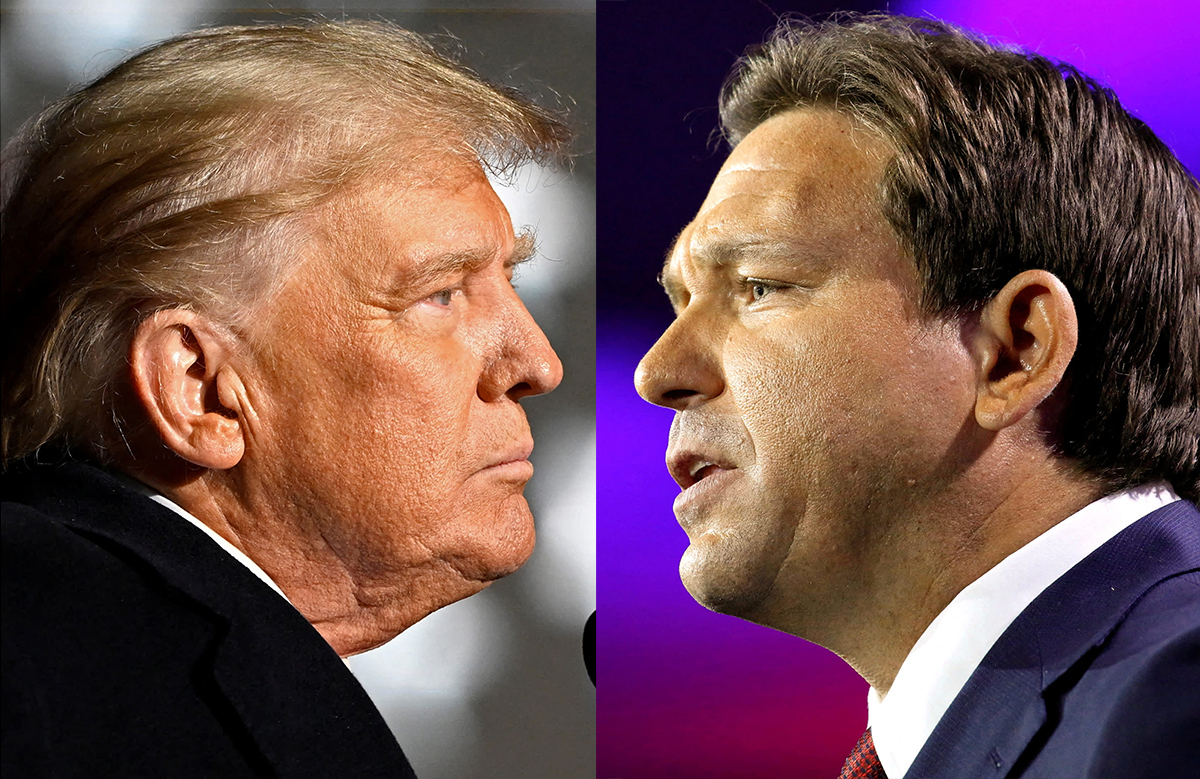 "DeSantis defends banning African American studies course as Black leaders call for action" via Andrew Atterbury of POLITICO — DeSantis stood by Florida's decision to reject students' access to an AP course on African American studies as outrage mounts surrounding the move, particularly among Black leaders. DeSantis said that he supports banning the course being offered to some high school students because its lessons delve too far into political agendas, broaching topics such as queer studies and abolishing prisons. Black officials in the state, from Democratic lawmakers to faith leaders, however, are looking to overturn the DeSantis administration's determination that the class "significantly lacks educational value." Yet during a news conference Monday, DeSantis showed no signs of reversing the decision to bar the course in Florida.
"DeSantis says Florida rejected AP African American class due to mentions of 'queer theory,' and 'intersectionality'" via Brianna Andrews and Travis Gibson of News4Jax — Faith and civic leaders will launch a statewide movement to reverse the Florida Department of Education's decision on African American studies. Several groups held a news conference Monday morning in Tallahassee. They announced a rally that will take place during the first week of February. Earlier this month, the state education department rejected African American studies courses from the Advanced Placement curriculum in high school. The department said the course is "inexplicably contrary to Florida law and significantly lacks educational value." However, the letter did not specify what the agency found objectionable.
—"Florida religious leaders to DeSantis: Stop 'erasing Black studies' and let's talk" via Douglas Soule of the Tallahassee Democrat
To watch DeSantis discussing the rejection, please click on the image below:
"DeSantis pushes for repealing unanimous death penalty requirement for jurors" via A.G. Gancarski of Florida Politics — DeSantis started his week with the Florida Sheriff's Association (FSA), where he discussed his desire to allow juries to administer the death penalty via a supermajority vote, rather than requiring unanimity: "Fine, have a supermajority. But you can't just say one person (can decide against the death penalty). So maybe eight out of 12 have to agree? Or something. But we can't be in a situation where one person can just derail this." DeSantis told the FSA. The pitch comes in the wake of the Parkland killer not getting the death penalty because of one person's "idiosyncratic" approach to the proceedings.
"Proposal would expand Bright Futures Scholarship eligibility" via Anne Geggis of Florida Politics — Eligibility for one of the state's most popular scholarships could widen, according to a bill filed last week. The new legislation would add Pre-Advanced Placement to the coursework that gets special consideration in awarding Bright Futures Scholarships and would elevate the prestige of taking a particular track of Advanced Placement courses in considering a student's eligibility for Bright Futures. Rep. Jennifer Canady, who represents Polk County, filed the bill (HB 303) Friday, the first-term lawmaker's second piece of legislation. The Pre-Advanced Placement courses her legislation would add are usually taught in ninth and 10th grade in preparation for the Advanced Placement courses, which count for college credit.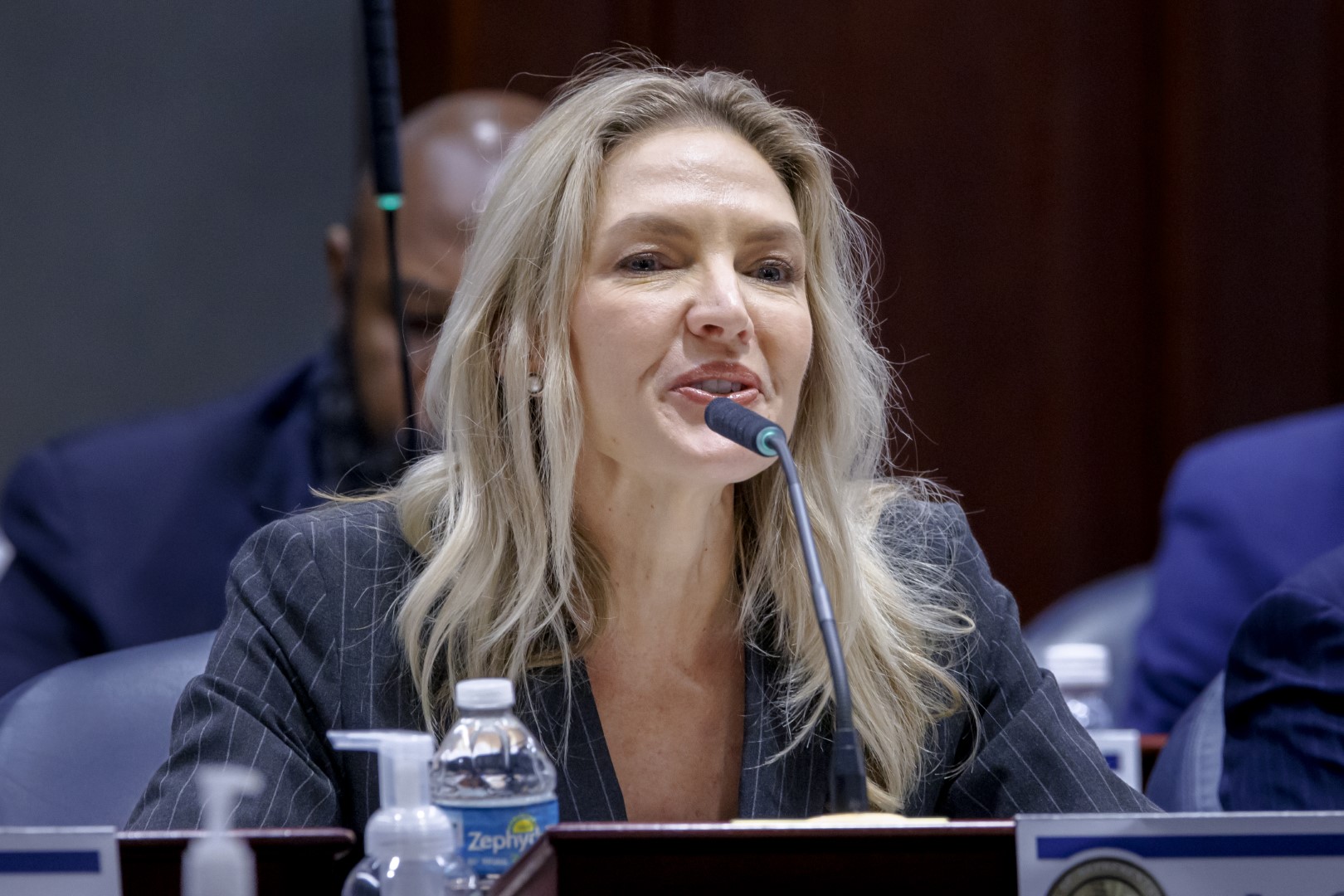 Ana Maria Rodriguez snags Legislative Champion Award — The Greater Miami Chamber of Commerce is presenting Sen. Rodriguez with its 2023 Legislative Champion Award during its Tallahassee Fly-in reception this evening. The Chamber said the award recognizes her efforts on workforce housing issues, specifically a bill she sponsored last Session (SB 1150) that would have authorized counties and municipalities to adopt ordinances to grant ad valorem tax exemptions to property owners whose properties are used to provide affordable housing. The Legislative Champion Award was set up in 2020 and past winners include former Reps. Vance Aloupis, Nicholas X. Duran and Rep. Demi Busatta Cabrera.
"Parnell Townley endorses Ryan Chamberlin for HD 24" via Drew Wilson of Florida Politics — Former Marion County Commissioner Townley is endorsing conservative author Chamberlin in the Republican Primary for House District 24. "Ryan will be a great ally to conservatives and Gov. Ron DeSantis in the Florida House," said Townley. "Now more than ever, we need committed, strong conservatives like him who will fight the establishment and protect our community and Florida from the destructive, woke policies of Joe Biden." In addition to serving as a County Commissioner, including a stint as Chair, Townley is also a business owner who worked as the vice president of Townley Engineering & Manufacturing Co.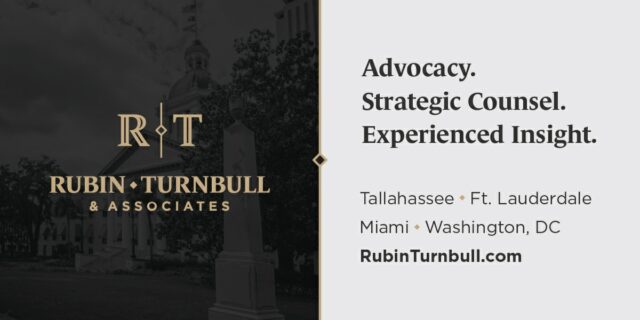 — LEGIS SKED —
—The Senate Children, Families and Elder Affairs Committee meets for an update on foster care 9:30 a.m. Room 37 of the Senate Office Building.
—The Senate Education Pre-K-12 Committee meets for an update on increasing participation in career and technical education: 9:30 a.m. Room 412 of the Knott Building.
—The Senate Transportation Committee meets for an update from the Department of Highway Safety and Motor Vehicles on specialty license plates: 9:30 a.m. Room 110 of the Senate Office Building.
—The House Health & Human Services Committee meets for a panel discussion on pharmacy benefit managers: 11 a.m. Morris Hall of the House Office Building.
—The House Infrastructure Strategies Committee meets for a presentation on water reuse: 11 a.m. Room 404 0f the House Office Building.
—The Senate Military and Veterans Affairs and Domestic Security Committee meets for presentations on domestic security from the Florida Department of Law Enforcement, the Florida Sheriffs Association and the Florida Police Chiefs Association: 1 p.m. Room 301 of the Senate Office Building.
—The House Criminal Justice Subcommittee meets for a presentation from the Florida Prosecuting Attorneys Association and the Florida Public Defenders Association: 1 p.m. Room 404 of the House Office Building.
—The House Energy, Communications & Cybersecurity Subcommittee meets for an update on the Florida Public Service Commission: 1 p.m. Reed Hall of the House Office Building.
—The House Postsecondary Education & Workforce Subcommittee meets for an update on postsecondary and workforce education: 1 p.m. Morris Hall of the House Office Building.
—The Senate Community Affairs Committee meets for an update from the Florida Building Commission: 3:30 p.m. Room 401 of the Senate Office Building.
—The Senate Education Postsecondary Committee meets for an update on teacher preparation programs: 3:30 p.m. Room 110 of the Senate Office Building.
—The House Constitutional Rights, Rule of Law & Government Operations Subcommittee meets for an update from the State Board of Administration, which is responsible for state investments: 3:30 p.m. Room 404 of the House Office Building.
—The House Healthcare Regulation Subcommittee meets for an update on the state-subsidized children's health insurance program from the Florida Healthy Kids Corp: 3:30 p.m. Reed Hall of the House Office Building.
—The House PreK-12 Appropriations Subcommittee meets for a presentation from the Department of Education on federal COVID-19 relief: 3:30 p.m. Morris Hall of the House Office Building.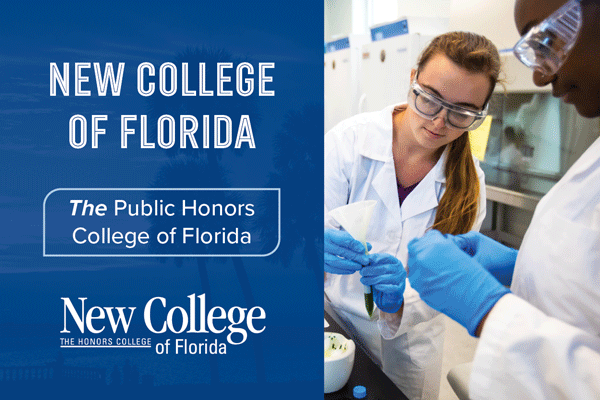 — STATEWIDE —
"Wilton Simpson revokes Nikki Fried's 'terrible' policy banning FDLE from entering agriculture department's Capitol offices" via Lydia Nusbaum of Florida's Voice — Simpson, revoked former commissioner Fried's "verbal policy" that banned the Florida Department of Law Enforcement from entering the agriculture department's Capitol Offices. "Effective immediately, I have revoked that terrible policy," Simpson said. "As the new Commissioner of Agriculture, I welcome you, your leadership and your officers to our office. I deeply appreciate our dedicated officers across our state and nation. I respect you and am grateful for the service day in and day out for the people of Florida."
"Jimmy Patronis bans more state pension funds from investing in ESG" via Felipe Marques of Bloomberg — Florida Chief Financial Officer Patronis blocked asset managers from investing a $5.1 billion state pension pool in sustainable funds, the latest escalation in his fight against ESG. Patronis signed a directive on Monday that bars the Florida Deferred Compensation plan, which offers supplemental pension coverage for more than 93,000 state employees, from investing in environmental, social and governance strategies, according to a statement. Less than 1% of the assets are invested in "potential ESG Products," he said.
"When will Florida's ban on gender-affirming care for children begin?" via Sam Ogozalek of the Tampa Bay Times — Floridians will soon get another chance to weigh in on the state's pending ban on medical treatment for transgender children diagnosed with gender dysphoria. But it's unlikely that the proposed restrictions will change significantly as DeSantis' administration has taken aim at this issue. A public hearing has been scheduled for Feb. 10 in Tallahassee. LGBTQ advocates are expected to attend and oppose the restrictions, which were approved by the Florida Board of Medicine and Florida Board of Osteopathic Medicine in November.
"Florida teachers told to remove books from classroom libraries or risk felony prosecution" via Judd Legum of Popular Information — Teachers in Manatee County are being told to make their classroom libraries — and any other "unvetted" book — inaccessible to students, or risk felony prosecution. The new policy is to comply with laws and regulations championed by DeSantis and based on the premise that teachers and librarians are using books to "groom" students or indoctrinate them with leftist ideologies. Kevin Chapman, the Chief of Staff for the Manatee County School District, told Popular Information that individual schools are now in the process of informing teachers and other staff. "My heart is broken for Florida students today as I am forced to pack up my classroom library," one Manatee teacher wrote on Facebook.
"Some teachers alarmed by Florida civics training approach on religion, slavery" via Ana Ceballos and Sommer Brugal of the Tampa Bay Times — Several South Florida high school educators are alarmed that a new state civics initiative designed to prepare students to be "virtuous citizens" is infused with a Christian and conservative ideology after a three-day training session in Broward County last week. Teachers said they don't object to the state's new standards for civics, but they do take issue with how the state wants them to be taught. "It was very skewed," said Barbara Segal, a 12th-grade government teacher at Fort Lauderdale High School. "There was a very strong Christian fundamentalist way toward analyzing different quotes and different documents. That was concerning."
"Growing frustration in film, TV: Movies 'set' in Florida filmed elsewhere" via Dave Berman of the Northwest Florida Daily News — Jaimie Engle, a screenwriter, novelist and producer from Satellite Beach, was hoping to have her romantic comedy, "Just Jake," filmed in Florida. But filming in Florida didn't happen. The made-for-TV movie instead was filmed over the Fall in Colorado, which, unlike Florida, has financial incentives available that encourage film crews to work there. It's a growing frustration for Engle and other Floridians in the movie, television and commercial industries, who want to film in Florida, but can't persuade the Florida Legislature to reinstitute production financial incentives that have become a necessary lure. Without those, states like Florida get skipped.
"Who's moving to Florida? What new driver's license data tells us" via Kimberly Miller of The Palm Beach Post — A second notable swell of newcomers traded out-of-state driver's licenses last year for ones with a Sunshine State address following temptations of tropical succor, an income tax desert or a particular political ethos. More than 583,200 people were freshly entered into the state Department of Highway Safety and Motor Vehicles database in 2022 after surrendering non-Florida licenses. That's 28% higher than the average of the previous six years and 36,200 more than the pandemic-triggered migration of 2021. Their fast-pass was to a peninsula ripe with natural paradise, man-made tumult, a manic-turned-murky housing market and a knockout punch from devastating Hurricane Ian.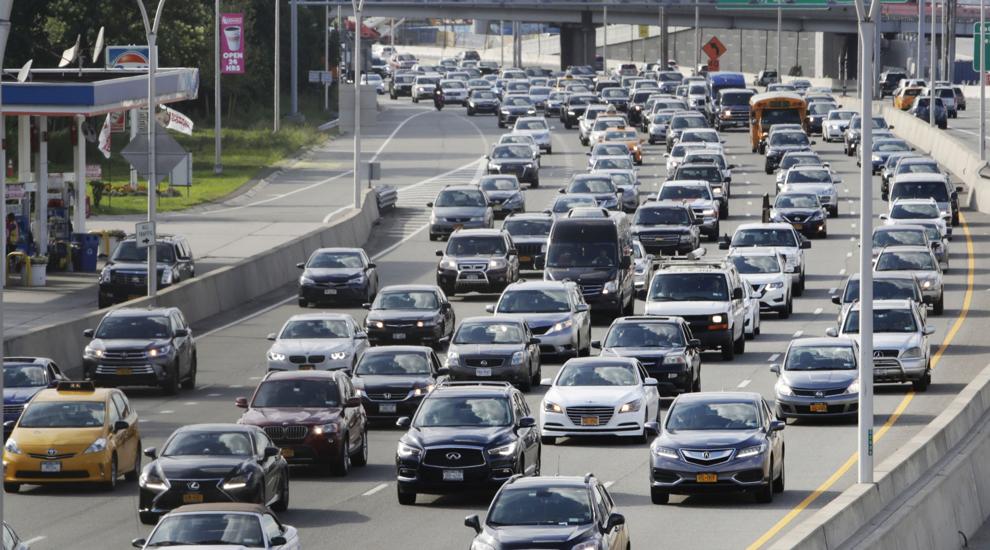 "Gas prices hit highest average since late November" via Jesse Scheckner of Florida Politics — After an early January decline that signaled prices at the pump could cool off during Winter, gas costs climbed 15 cents last week following two consecutive weeks of rising oil prices. The state per-gallon average hit $3.41 Sunday, a new 2023 high and the costliest daily average price since Nov. 24. Oil costs have risen based on an expectation of boosted demand as China reopens its economy. "Florida drivers might be surprised to hear that China is having a direct impact on what they pay at the pump," AAA Public Relations Manager Mark Jenkins said.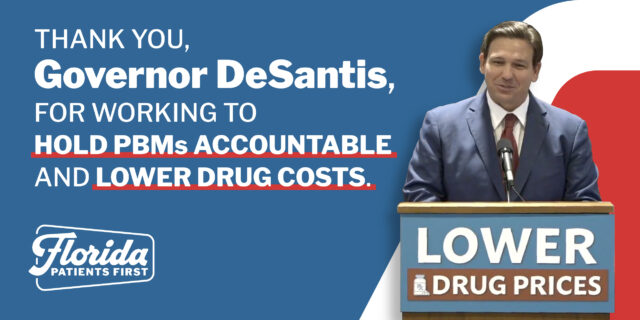 — D.C. MATTERS —
"Florida Democrats say debt ceiling talks must not threaten Social Security, Medicare" via Jacob Ogles of Florida Politics — As Republicans in Washington push for spending cuts, Florida Democrats say seniors need to watch out. At a news conference on Social Security and Medicare, U.S. Rep. Debbie Wasserman Schultz argued the programs face a threat and so does Florida. The Weston Democrat said Republicans want to cut payments to pay for years of tax cuts for the rich. She said Biden won't negotiate, but voters need to make their own Representatives in Congress know these programs must stay off the table. "Fortunately, President Biden and House Democrats defeated Medicare's sworn enemies and delivered real relief justice here," Wasserman Schultz said.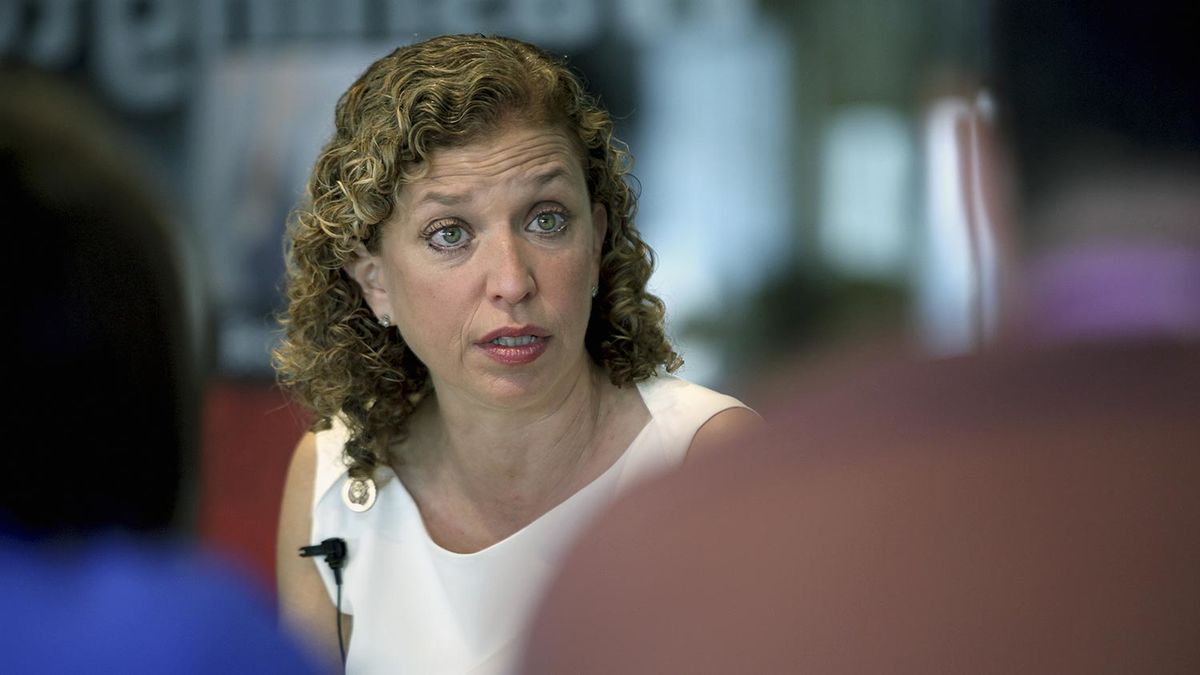 "FDA outlines a plan for annual COVID-19 boosters" via Apoorva Mandavilli of The New York Times — Americans may be offered a single dose of a COVID-19 vaccine each Fall, much as they are given flu shots, the Food and Drug Administration announced on Monday. To simplify the makeup and timing of the shots, the agency also is proposing to retire the original vaccines and to offer only bivalent doses for primary and booster shots, according to briefing documents published on Monday. The proposal took some scientists by surprise, including a few of the FDA's own advisers. They are scheduled to meet on Thursday to discuss the country's vaccine strategy, including which doses should be offered and on what schedule. There was little research to support the suggested plan, some advisers said.
"Amy Klobuchar's scrutinized Live Nation and Ticketmaster for years. will a major Senate hearing increase breakup calls?" via Ethan Millman of Rolling Stone — TicketMaster's latest controversy over the disastrous ticket on-sale for Taylor Swift's upcoming "Eras" tour — a kerfuffle that once again brought into question what some have called the anti-competitive nature of tickets and the live music business — few politicians were as vocal or critical of the live events giant as Sen. Klobuchar. Klobuchar announced a Senate hearing aimed at analyzing competition (or the arguable lack thereof) in the ticketing industry, setting up what Klobuchar acknowledges is a bipartisan issue across the country. Outside of the regulatory concerns, Live Nation's garnered significant backlash since the Swift on-sale. Fans filed a class-action lawsuit last month over the way the sale was handled, alleging that Ticketmaster "misled" them "into believing it would prevent bots and scalpers from participating in the presales" for the shows.
U.S. Senate to hold hearing on ticket sale issues — The U.S. Senate Judiciary Committee will hold a hearing at 10 a.m. on issues surrounding platforms that sell tickets for concerts and other events. The hearing, titled "That's the Ticket: Promoting Competition and Protecting Consumers in Live Entertainment," will feature testimony from executives at major platforms Live Nation and SeatGeek as well as the American Antitrust Institute, Jam Productions, and singer-songwriter. Sal Nuzzo of the Tallahassee-based think tank The James Madison Institute is also scheduled to take part. JMI recently promoted Nuzzo to senior vice president in charge of policy operation, coalition building and strategy deployment across the country.
Here is a link to the hearing stream.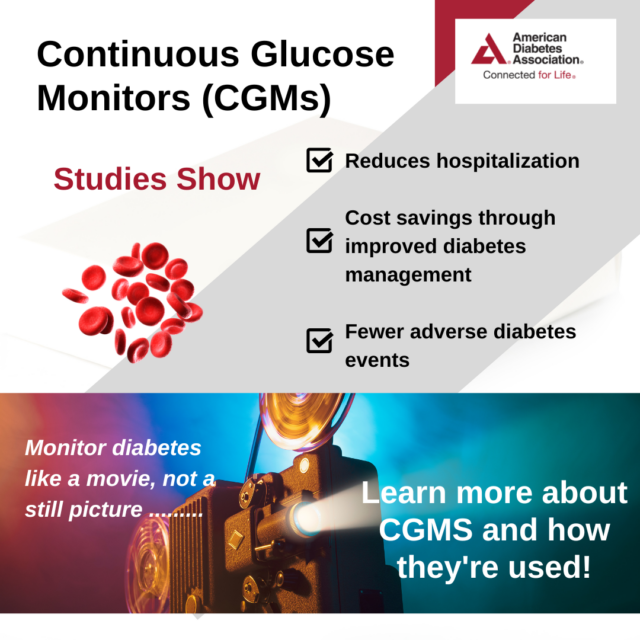 — EPILOGUE TRUMP —
"Central question as Georgia inquiry wraps: Will Trump face criminal charges?" via Danny Hakim and Richard Fausset of The New York Times — Legal analysts who have followed the case say there are two areas of considerable risk for Trump. The first are the calls that he made to state officials, including one to Brad Raffensperger, the Georgia Secretary of State, in which Trump said he needed to "find" 11,780 votes. But the recently released Jan. 6 committee transcripts shed new light on the other area of potential legal jeopardy: Trump's direct involvement in recruiting a slate of bogus presidential electors in the weeks after the 2020 election. The Atlanta prosecutors have moved more quickly than the Department of Justice, where a special counsel, Jack Smith, was recently appointed to oversee Trump-related investigations.
"Trump will stop in New Hampshire ahead of his South Carolina rally" via Marc Caputo of NBC News — For the first time since becoming a 2024 presidential candidate, Trump plans to visit two of the three early states Saturday, where he's expected to face a frosty reception from a few top Republicans. Trump has added a stop in New Hampshire Saturday morning ahead of his rally that evening in South Carolina. Trump will give the keynote address at the annual meeting of the New Hampshire GOP, whose Chair, Stephen Stepanek, praised Trump's support for the state's first-in-the-nation primary status. For months, New Hampshire Gov. Chris Sununu has stepped up his criticisms of the former President, going so far as to call him "f—— crazy" last Spring at a rollicking speech.
"Trump posed for picture with former Philly mob boss Joey Merlino at South Florida golf club" via Chris Brennan of The Philadelphia Inquirer — They share an affinity for golf and an aversion to cooperating witnesses who "flip" to help federal investigators. But Trump and former Philly mob boss Merlino don't have much to say about how they wound up in a photo together at a South Florida golf course. Trump posed for the photo with Merlino earlier this month at Trump International Golf Club West Palm Beach. The two, along with an unidentified third man, flash Trump's customary "thumbs-up" hand signs and smiles while wearing golfing attire.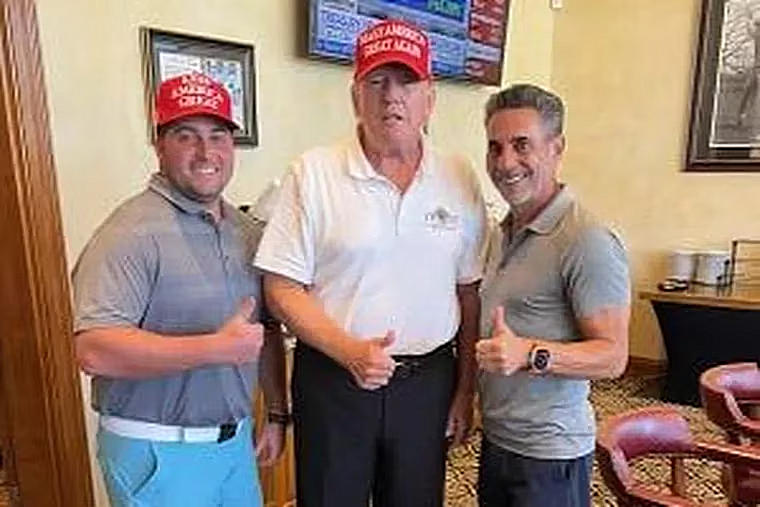 "Trump preparing to ditch Truth Social so he can return to Twitter, Facebook: report" via Ariel Zilber of the New York Post — Trump has been telling confidants he is eagerly anticipating the expiration of a "social media exclusivity term" with Truth Social, the app founded by his company Trump Media & Technology Group (TMTG). The exclusivity term requires Trump to "first channel any and all social media communications" to his Truth Social account six hours before posting the same content to other platforms, according to filings with the Securities and Exchange Commission. Nonetheless, the exclusivity deal exempts posts the content of which "specifically relates to political messaging, political fundraising or get-out-the-vote efforts." But Trump has been telling those close to him for months that he has no appetite to renew the exclusivity clause once it expires in June, according to Rolling Stone.
"Trump's MAGA forces threaten to upend vote for RNC Chair" via Steve Peoples of The Associated Press — Those inside the fight believe the days ahead of Friday's secret ballot at a luxury seaside resort could get even uglier as rebel forces within Trump's "Make America Great Again" movement threaten to upend RNC Chair Ronna McDaniel's re-election bid. The attacks have been led by McDaniel's chief rival, Harmeet Dhillon, a Trump attorney who has accused the incumbent of religious bigotry, chronic misspending and privately claiming she can control the former President — allegations McDaniel denies. Also in the race is My Pillow CEO Mike Lindell, a pro-Trump conspiracy theorist who secured enough support to qualify for the ballot. Trump hasn't made a public endorsement, but he and his team are privately advocating for McDaniel, whom he tapped for the position shortly after his 2016 victory.
"Man who propped feet on Pelosi desk guilty in Jan. 6 case" via Michael Kunzelman of The Associated Press — An Arkansas man who propped his feet up on a desk in then-House Speaker Pelosi's office during the U.S. Capitol riot was convicted of joining a mob's attack on the building two years ago. A jury deliberated for approximately two hours before unanimously convicting Richard "Bigo" Barnett on all eight counts in his indictment, including felony charges of civil disorder and obstruction of an official proceeding. U.S. District Judge Christopher Cooper is scheduled to sentence Barnett on May 3. The judge agreed to let Barnett remain free on certain conditions until his sentencing. Outside the courthouse after the verdict, Barnett vowed to appeal his conviction, calling it an "injustice." He noted that the judge had rejected his request to move his trial from Washington to Arkansas.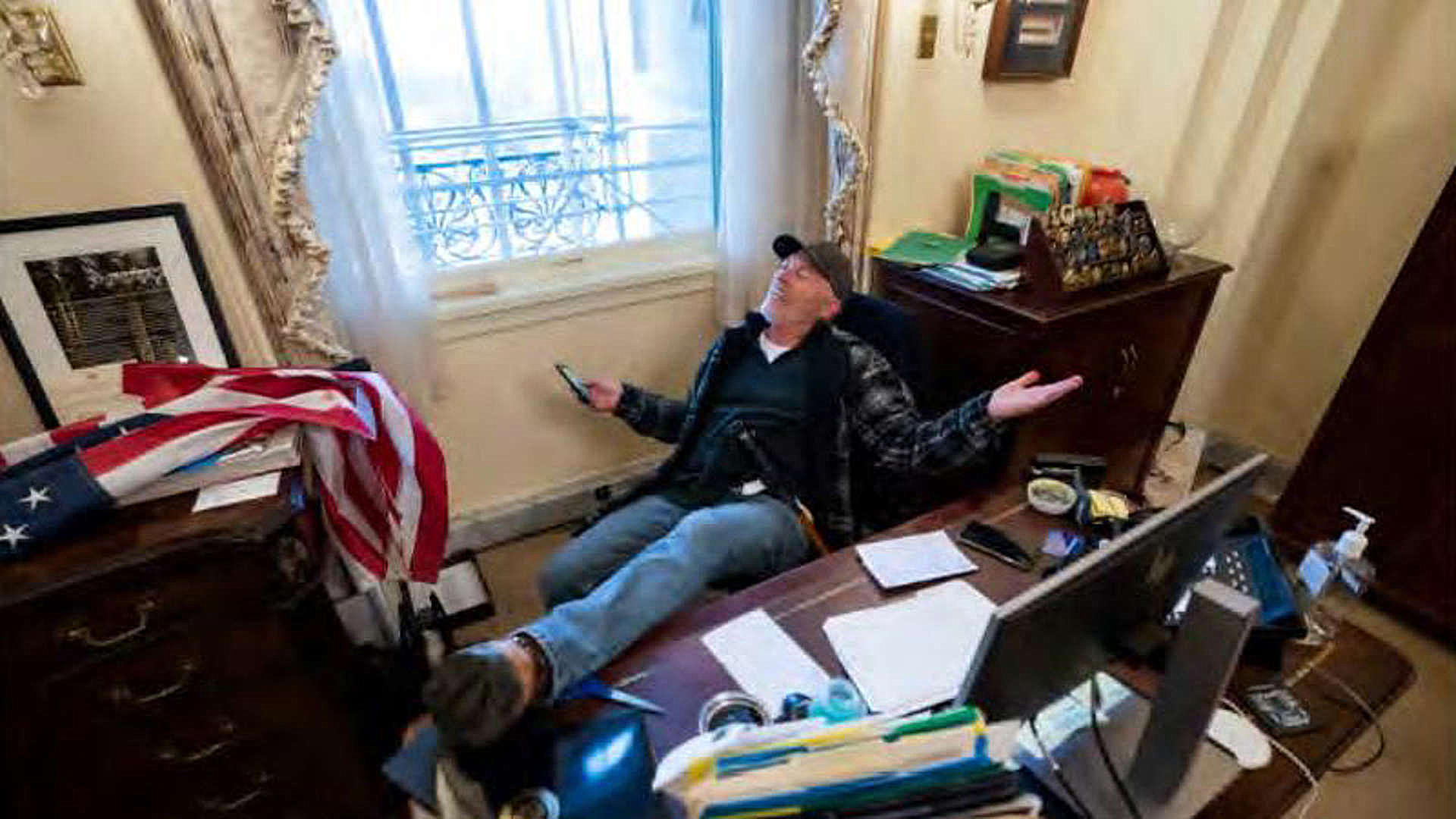 "2 Florida men among Oath Keepers convicted of seditious conspiracy in Jan. 6 attack" via Michael Kunzelman and Alanna Durkin Richer of The Associated Press — Four members of the Oath Keepers were convicted Monday of seditious conspiracy in the Capitol attack in the second major trial of far-right extremists accused of plotting to forcibly keep Trump in power. The convictions include Joseph Hackett of Sarasota and David Moerschel of Punta Gorda. The verdict comes weeks after a different jury convicted the group's leader, Stewart Rhodes, in the mob's attack that halted the certification of Biden's electoral victory.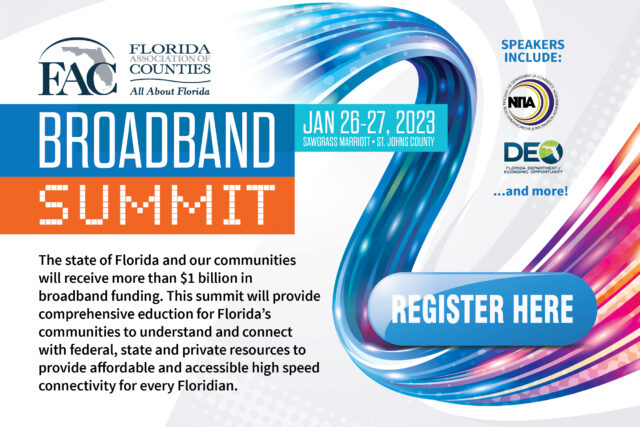 — LOCAL: S. FL —
"Francis Suarez to launch 10-city tour with Trump adviser's crime-fighting coalition" via Jesse Scheckner of Florida Politics — Suarez is hitting the road next month with a former official from Trump's administration to speak with law enforcement, politicians and community groups about how to better keep Americans safe from crime. The 10-city tour is set to kick off in late February at a to-be-determined locale in Memphis, Tennessee, followed by stops in Miami, Dallas and Columbia, South Carolina. Other stops include Columbus, Ohio; Jacksonville; Des Moines, Iowa; Manchester, New Hampshire; Phoenix; and Las Vegas. The tour's funding comes from Public Safety Solutions for America (PSSA), a coalition former Trump adviser Ja'Ron Smith founded in October to combat a "disturbing" uptick in violent crime nationwide.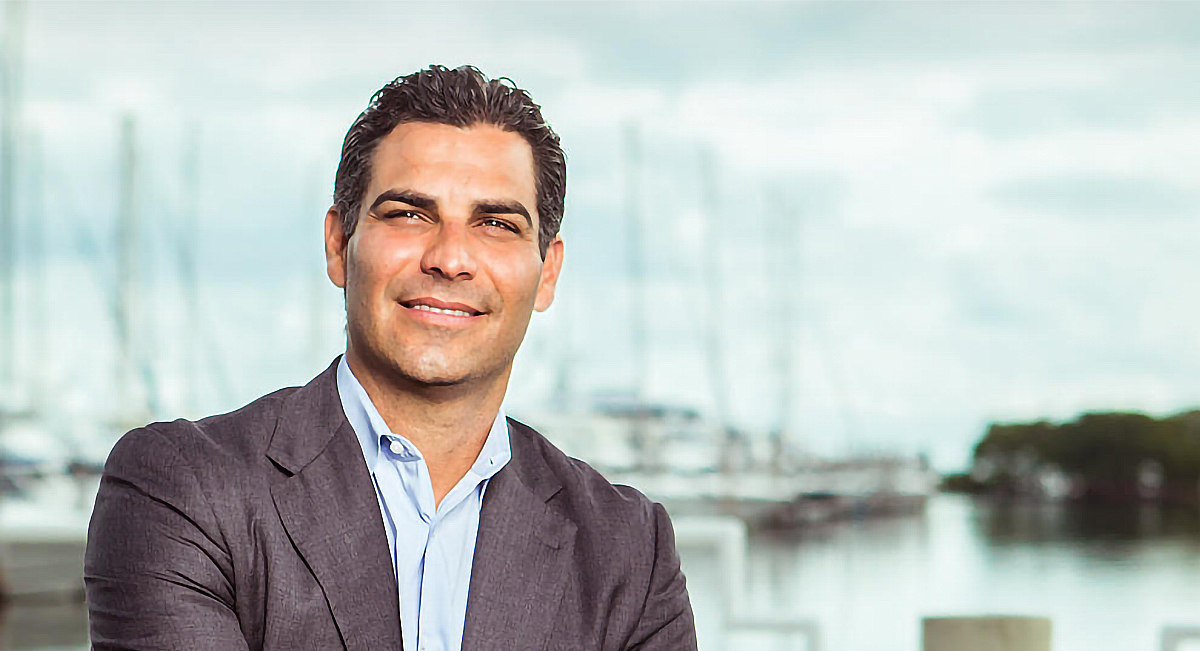 "Coast Guard stops boat with 400 Haitians off the Bahamas and likely headed to Florida" via David Goodhue of the Miami Herald — The U.S. Coast Guard stopped a migrant boat carrying nearly 400 people from Haiti near an isolated island in the Bahamas, according to Bahamian officials. The Coast Guard on Sunday intercepted the 396 people near Cay Sal Bank, a remote island about 30 miles off the northern coast of Cuba, according to a statement released by the Bahamian Department of Immigration on Sunday night. Sources had told the Miami Herald days before that the overloaded boat was likely headed toward the Florida Keys. Several overloaded Haitian freighters packed with people leaving Haiti have shown up off the coast of the island chain since November 2021.
What John Lux is reading — "More movie projects may come to Broward under county's new plan" via Lisa J. Huriash of the South Florida Sun-Sentinel — Broward is willing to spend millions in exchange for bringing more movie projects to South Florida. Broward County Commissioners are scheduled to approve guidelines for a new grant project Tuesday that will be called the "Special Projects Film Incentive Program," which gives movie and TV production companies money in exchange for filming here. County Commissioners say it's money well spent because companies bring in out-of-town stars who need to stay at hotels; local caterers are hired to provide meals on set; and aspiring actors here are hired to be the extras in movie scenes. The guidelines will dictate how much money a company can get back.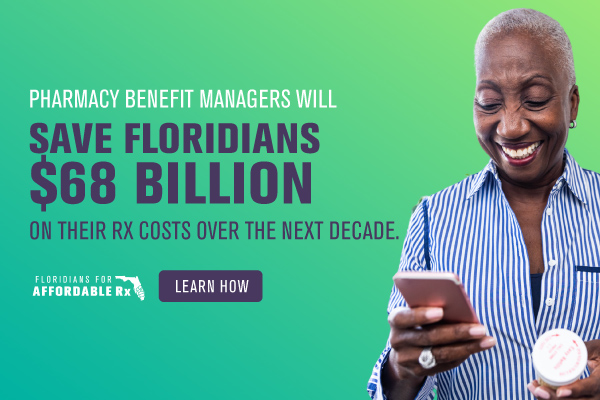 — LOCAL: C. FL —
"Deltona City Commission begins process of finding next permanent City Manager" via Katie Kustura of The Daytona Beach News-Journal — The last time Deltona launched a true search for a permanent City Manager was nearly eight years ago. Since that time, Volusia County's most populous city has seen a few different faces at the helm, and none of the Commissioners who served then are sitting at the dais today. Today's dais also includes four newcomers to their roles, having been elected in November: Mayor Santiago Avila Jr. and Commissioners Tom Burbank, Stephen Colwell and Jody Lee Storozuk. Vice Mayor Anita Bradford, the current longest-serving Commissioner, suggested during the second regular January meeting that the City Commission hold a workshop so that they can have a substantive discussion on what they're looking for in a permanent City Manager.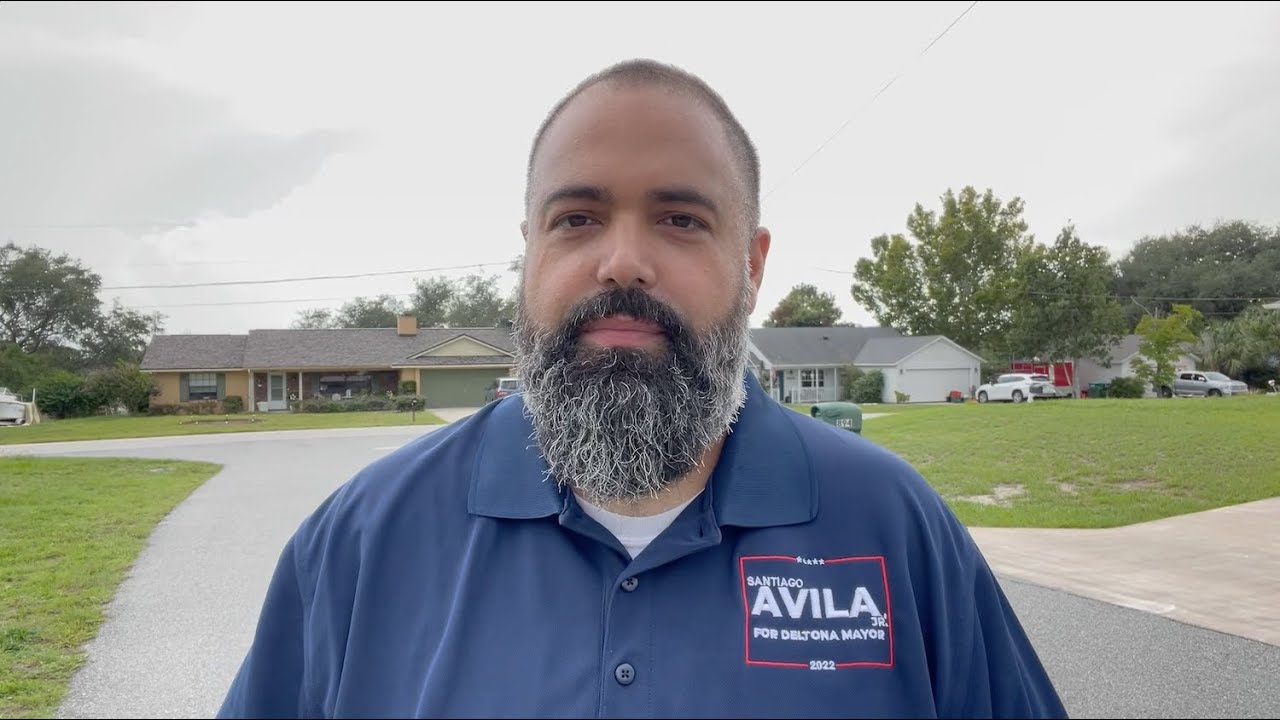 "Orange County deputies resign after tip leads to investigation into them having sex on duty" via Shannon Butler and Adam Poulisse of WFTV — A Crimeline tip in May led to a six-month investigation into accusations that two Orange County deputies were having sex on duty. Skyelar Miller and her supervisor, Robert Garner resigned after internal investigators checked their drive cams and bodycams to see that they were turned off at the same time, at the same location. Investigators compared it to their timesheets, and it all added up.
UCF takes No. 8 in online bachelor's ranking — The University of Central Florida held on to its top 10 rank in the U.S. News ranking of online bachelor's degree programs, landing at No. 8 overall. "UCF has a long history of leveraging innovation to increase the accessibility of high-quality degree programs that help students from all backgrounds unleash their potential and the potential of our community," UCF President Alexander Cartwright said. "Our recent rankings show we continue to be among the best in the nation for online programs — providing flexibility and increasing opportunity for students to succeed in critical, high-wage jobs that support our local and state economies." UCF's top-ranked online bachelor's degree is in psychology, where it took No. 1.
"Space Coast gets another new rocket with arrival of ULA's Vulcan Centaur" via Richard Tribou of the Orlando Sentinel — The Space Coast has another new rocket in town as the United Launch Alliance (ULA) Vulcan Centaur arrived by ship over the weekend ahead of its first-ever launch this year. The replacement for ULA's Atlas V and Delta IV rockets still has testing to endure at Cape Canaveral Space Force Station, as well as the integration of its payloads, but the hardware separated into three massive parts was offloaded from the company's RocketShip transport on Sunday. It arrived in Port Canaveral the day before after traveling more than 2,000 miles by river and ocean from ULA's factory in Decatur, Alabama.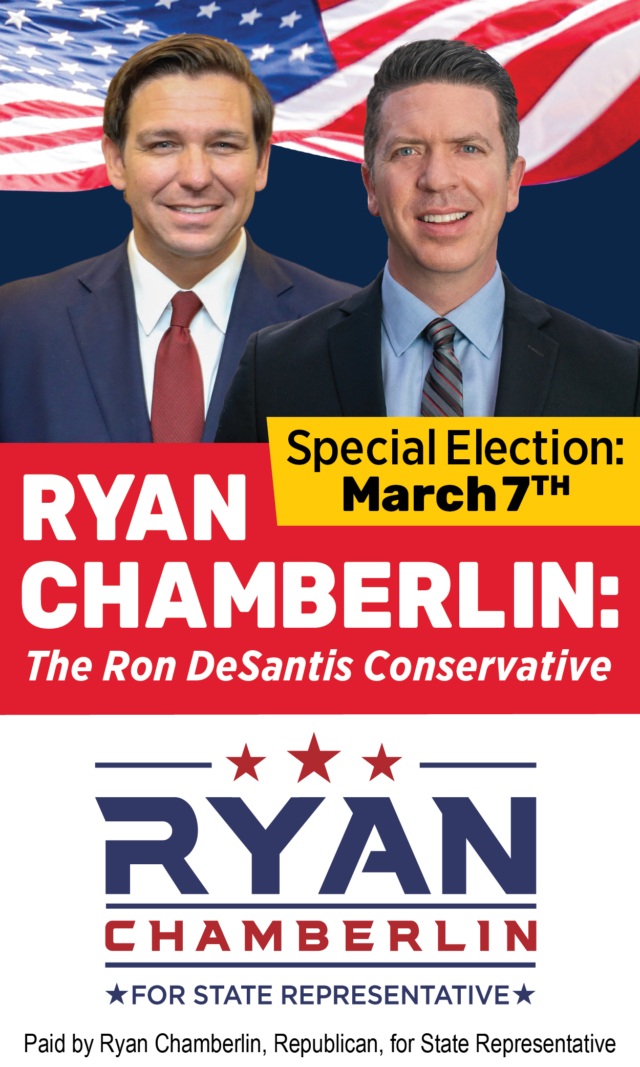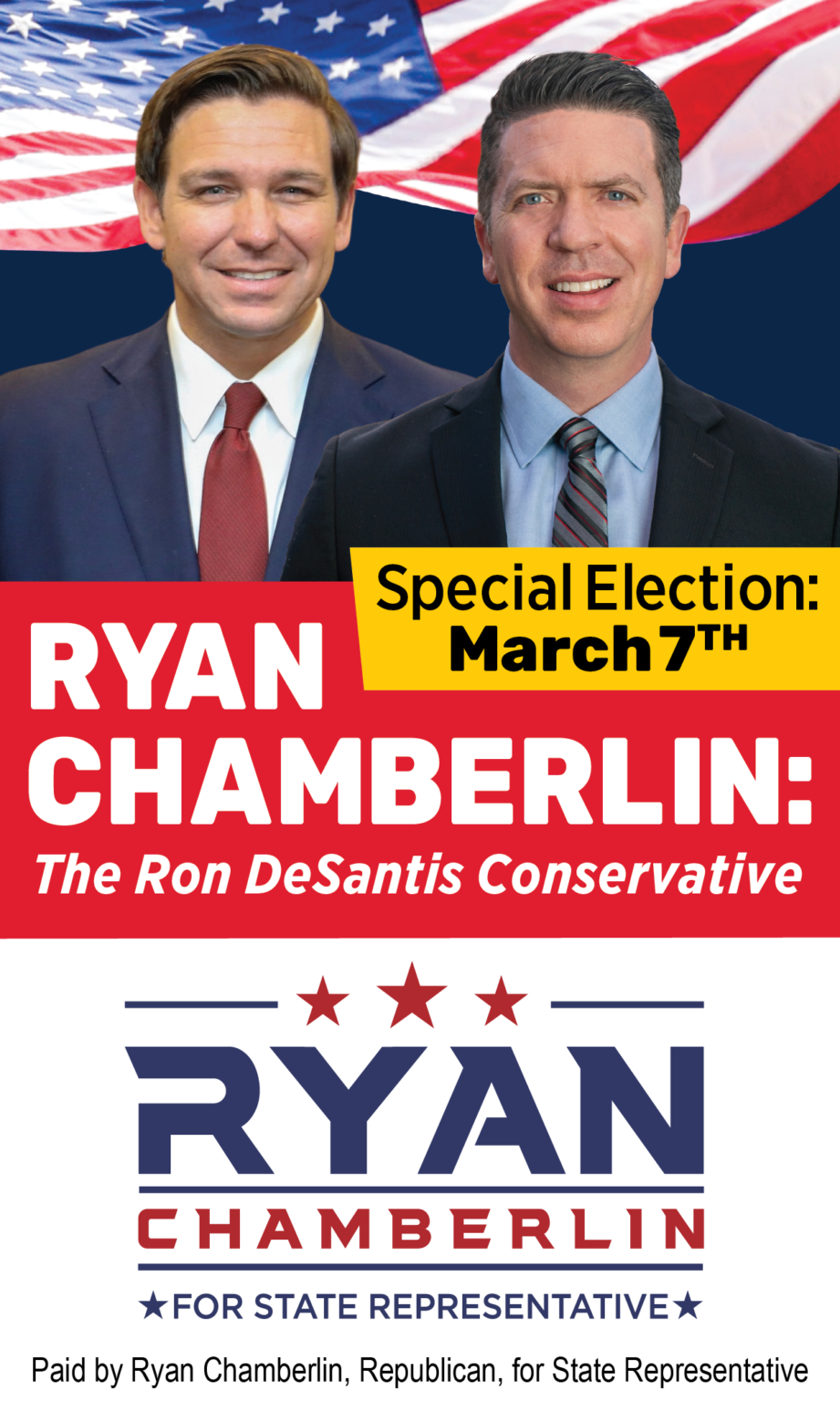 — LOCAL: TB —
"Hillsborough County transit agency will hit its 'fiscal cliff' two years earlier than expected" via Henry Queen of the Tampa Bay Business Journal —The Hillsborough Area Regional Transit Authority is expected to fully expend its COVID-19 relief dollars in the fiscal year 2024, ensuring budgetary trouble if new money isn't procured. The "fiscal cliff," or when the agency is projected to hit the red, has been moved from 2026 to 2024. The report identified 38 potential funding options and 10 financing options. Funding options include a property tax increase, a sales tax increase, state funding programs, and federal transit grants. Financing options include general obligation bonds, private activity bonds and tax increment financing — although all of those would require a new long-term revenue source. A sales surtax that would have given HART over $150 million per year failed at the ballot box in November 2022.
"USF selects new provost, ending a monthslong search" via Divya Kumar of the Tampa Bay Times — After months of looking and a restarted search, the University of South Florida on Monday announced its pick for a new provost: Prasant Mohapatra, vice chancellor of research at the University of California, Davis. Mohapatra is a professor of Computer Science who holds eight patents and has conducted research in the fields of wireless networks, mobile communications, and cybersecurity. He also has held other leadership positions at UC Davis, including dean, vice provost and chief information officer roles. He will start at USF on March 1.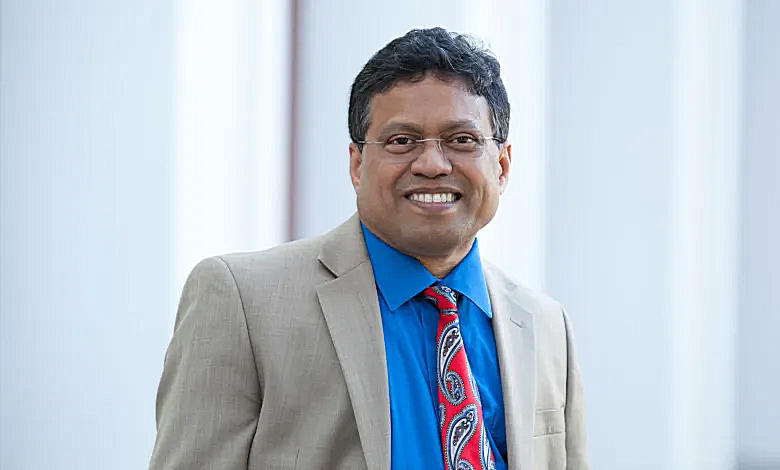 "Tampa Bay Water settles pipeline route to south Hillsborough" via C.T. Bowen of the Tampa Bay Times — Five years from now, the regional water utility plans to send as much as 65 million gallons of additional drinking water each day to the fast-growing region of south Hillsborough County. On Monday, the Tampa Bay Water board of directors picked the planned route for the southern portion of what will be a 26-mile, $417 million pipeline to deliver that water. When completed in 2028, it will connect Tampa Bay Water's regional treatment plant in Brandon to the county's plant in Lithia and then on to a new water treatment plant in southern Hillsborough.
"WWE Hall of Famer Ric Flair to serve as Grand Marshal for Gasparilla" via Spectrum News — WWE Hall of Famer Flair will serve as Grand Marshal for the 2023 Seminole Hard Rock Gasparilla Pirate Fest on Saturday, according to Gasparilla officials. The announcement was made on Monday by Ye Mystic Krewe of Gasparilla, Seminole Hard Rock Hotel & Casino Tampa, and EventFest. Saturday's event will feature the Gasparilla Invasion and Parade of the Pirates, presented by Ye Mystic Krewe of Gasparilla, and the Gasparilla Pirate Fest Street Festival presented by Bud Light.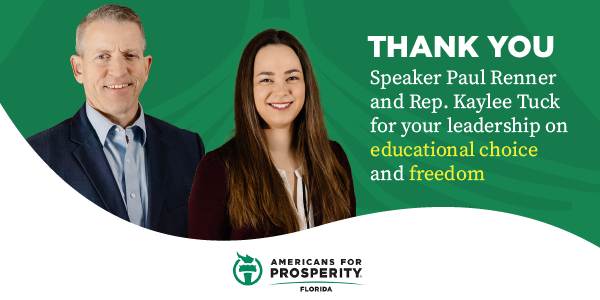 — LOCAL: SW. FL —
"Sarasota School District partially reverses book donation freeze, but not for libraries" via Steven Walker of the Sarasota Herald-Tribune — Following a freeze on book donations that even encompassed dictionaries, the Sarasota County School District has been quietly accepting donations for take-home books from community partners and organizations since "late Fall," a district spokesperson said. Each donation is handled on a per-case basis, and an exact date of the resumption was not given. To begin the 2022-23 school year, the district implemented a freeze on all book donations and book fairs until "at least January 2023." While the accepted donations were just for books meant for students to take home, a parental opt-out has still been provided, district spokesperson Kelsey Whealy said. There still have not been any approvals for the purchase or donations of new books for school libraries.
"New College officials deny new board member's request for prayer" via Zac Anderson of the Sarasota Herald-Tribune — In a possible sign of the conflicts to come, new board of trustees member Eddie Speir says his request to open New College of Florida's meeting with a prayer was rebuffed by college officials. The founder and Chair of Bradenton Christian School, Speir and five others were appointed to New College's board earlier this month by DeSantis in a bid to take the school in a more conservative direction. The DeSantis administration has talked about modeling New College on Hillsdale College, a conservative Christian school in Michigan. That has raised concerns among some New College supporters about overtly religious elements being introduced at New College, a public liberal arts school.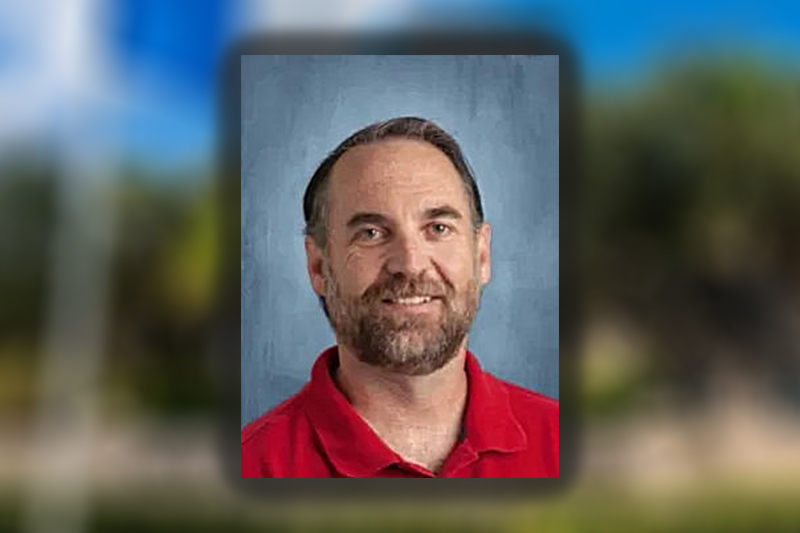 "Rebuilding after Ian: Here's how much Florida spent on the Sanibel Causeway, Matlacha Pass Bridge" via Kate Cimini of the Fort Myers News-Press — When Hurricane Ian pummeled Southwest Florida's coastline and barrier islands, it knocked out some of the region's most important infrastructure: the bridges and causeways that connected places like Sanibel, Pine Island and Matlacha to the mainland. Without these byways, island residents were stranded, unable to flee and unable to get fresh food, water or gasoline, unless they had access to a boat. Just days after the hurricane, Gov. DeSantis was in town promising help. According to a response to a records request by The News-Press / Naples Daily News, so far, the state has spent $32,138,470 in construction costs and an additional $11,152,805 in paving for the various bridges and access roads.
"Hurricane Ian left derelict boats in its wake. That caused one marina's business to transition from recreational to recovery." via Omar Villafranca and David Morgan of CBS News — It's been nearly four months since Hurricane Ian made landfall on Florida's coast, leaving a terrible path of destruction in its wake. And the cleanup is nowhere near over. According to Florida's Fish & Wildlife Conservation Commission, there are more than 700 derelict boats in the area, but only two-thirds have been removed. "It's still astounding how many vessels are completely displaced — in the mangroves, just pushed up in places they shouldn't be, on people's yards," said Staci Stevens, who runs Monroe Canal Marina in St. James City, Florida.
"Desperate wait underway for citrus hurricane relief money" via Ted Carter of The Arcadian — DeSoto County and other Florida citrus growers are in a two-minute drill to save operations as they await recovery money to offset heavy losses from Hurricane Ian. Coming due are bills growers expected to pay once they sold their 2022 Winter crop. For hundreds of growers, including fifth-generation DeSoto County citrus operator V.C. Hollingsworth, that option vanished along with most of their citrus crop. And about 70% of growing costs for the Spring valencia crop must be paid this quarter. Hollingsworth put his crop loss from Ian at 95%, causing him to forsake a Winter harvest. "I was the bull's-eye," he said.
"'Pay the wage and move on': How rising SW Florida pay still not keeping up with higher prices" via Phil Fernandez of Naples Daily News — As 2022 housing prices in the region reached levels surpassing some of the most expensive places to live in the country, like New York City and Chicago, and closing in on California, wages are nowhere near what those places offer. Thus, Southwest Florida businesses continue the challenge of filling the thousands of vacancies that hold them back. "Economic theory hasn't changed in hundreds of years," said Amelia Biehl, Florida Gulf Coast University's Chair of the Department of Economics and Finance. "As a labor economist, when anyone says, 'We have a shortage of this kind of person. We can't find enough X.' I don't care what 'X' is. If you pay them enough, they'll come."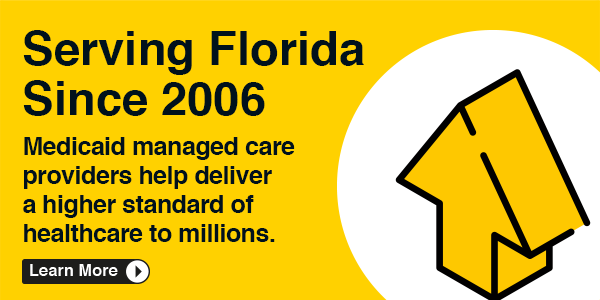 — LOCAL: N. FL —
LeAnna Gutierrez Cumber picks up endorsements from Jacksonville's beaches communities — Four current and former elected officials in Jacksonville's beaches communities are endorsing Republican Jacksonville City Council member Cumber for Mayor. The endorsements came from Atlantic Beach Commissioner Jessica Ring and Neptune Beach Council members Lauren Key and Josh Messinger. Former Neptune Beach Council member Edward Skinner Jones is also backing Cumber. "Jacksonville's beaches play a critical role in attracting businesses and tourists. The beaches also improve the quality of life for those living throughout Duval County. We must make sure our beaches' residents are being adequately represented downtown, and I look forward to working with their elected leaders," said Cumber.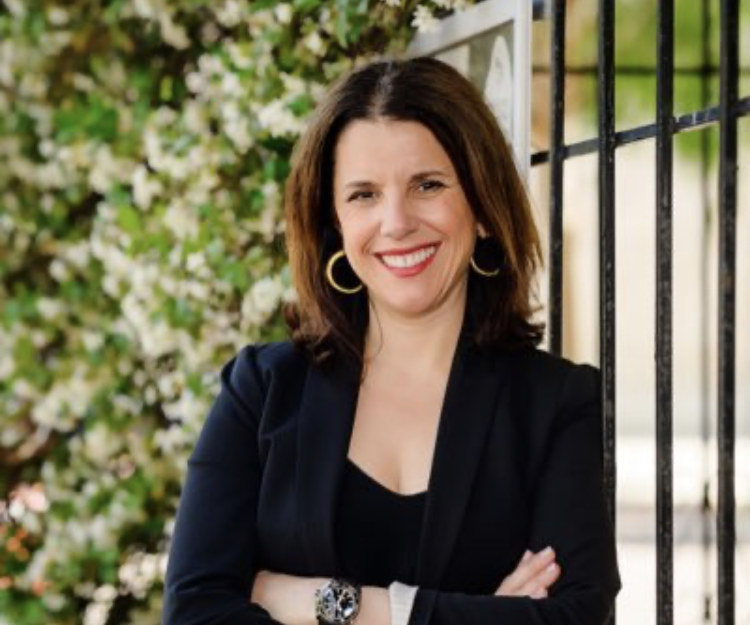 Assignment editors — The Daniel Davis for Mayor campaign will make a major announcement: 10 a.m., Fraternal Order of Police, 5530 Beach Blvd., Jacksonville.
"Commissioner Kerry Smith pushes for changes in discretionary spending" via Tom McLaughlin of the Tallahassee Democrat — After learning upon entering office that all but $99 of his allotted $50,000 discretionary account had been spent by his predecessor, Santa Rosa County Commissioner Smith is calling for changes to spending guidelines. Smith said he "was made painfully aware" upon being sworn into office in November that outgoing Commissioner Bob Cole, who had been on the governing board for 20 years, had very nearly depleted the fund the District 2 Commissioner has to use for expenditures of his choosing. At Monday's Commission Committee meeting, Smith left no doubt he believed Cole had acted vindictively following Smith's defeat of a candidate Cole had favored.
"CSC OKs $300K for streamlining, wants more staff as two board members worry pace is too slow" via Ana Goñi-Lessan of the Tallahassee Democrat — The Children's Services Council of Leon County voted to spend nearly $300,000 on streamlining its application process and discussed hiring more staff at a board meeting Thursday afternoon. The vote came as two board members said they were frustrated by the slow turnaround time to fund programs and questioned whether adding more staff was necessary. "It's like I feel like I'm at the start line, I'm ready for someone to shoot the gun, and we need to start running," said Rocky Hanna, superintendent of Leon County Schools. "I just feeling a little bit uneasy about what I see is a lot of money on the front end preparing to start the race."
"Rezoning for subdivision by North Jacksonville nature preserves set for City Council vote" via Steve Patterson of The Florida Times-Union — Jacksonville's City Council could vote Tuesday to approve developing a 97-house subdivision in the heart of a patchwork of nature preserves created to protect Northeast Florida's ecology. Almost the same idea was unanimously rejected in 2020 when Council members said the proposal for a section of Cedar Point Road inside the 7 Creeks Recreation Area conflicted with the city's long-term growth plans. But an influential attorney the owners hired to shepherd the plan through City Hall has already convinced the Council's zoning committee to support the project bordered on three sides by Pumpkin Hill Creek Preserve State Park.
"Escambia fires company that built new $132M jail; cites 'material breaches' of contract" via Jim Little of the Pensacola News Journal — Escambia County officially fired the designer and builder of the new jail, Whitesell-Green/Caddell, on Thursday in the latest move in the ongoing lawsuit over the construction of the new building. Whitesell-Green/Caddell sued the county early last year, alleging the county still owes the company $3.4 million for the construction of the $132 million jail building completed in 2021. The county argued that the construction company was 224 days late in finishing the project, and that is why the payment was withheld.
"LGBTQ store owners close down Micanopy store due to safety concerns. Locals cast blame on town elected official" via Gershon Harrell of The Gainesville Sun — A few business owners in Micanopy say they are being targeted and discriminated against by town officials and some locals for showing support for the LGBTQ community. In a Jan. 14 Facebook post, the store owners of the antique shop Restless Mommas announced they closed their doors in Micanopy. Though no specific threat was mentioned, the store, owned by a same-sex couple, has alluded to being run out of town for anti-LGBTQ views by some area residents. Business owners are pointing the blame at Micanopy Commissioner Mike Roberts, who they say has made several anti-LGBTQ statements in the past and is using his political office for gain to reflect his personal views.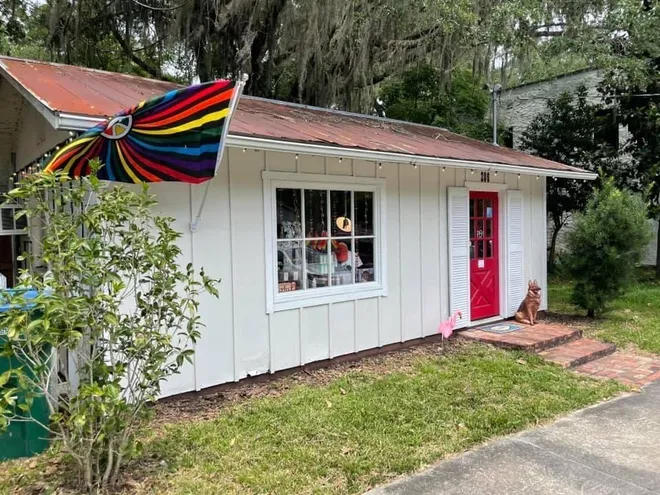 UF online bachelor's program repeats as No. 1 — For the second year in a row, U.S. News & World Report has ranked the University of Florida as the top institution in the country to offer an online bachelor's degree. The rankings organization also named UF as the country's No. 1 university for veterans and active-duty service members to earn an online bachelor's degree. "The recognition of the university's online bachelor's degree program is a tribute to the team that develops and delivers that program and the students who challenge the program to be the best," said Andrew McCollough, UF associate provost and director of UF's Office of Teaching and Technology. "Whether we are serving veterans, working parents, career professionals or traditional students, this evaluation suggests we are moving in the right direction."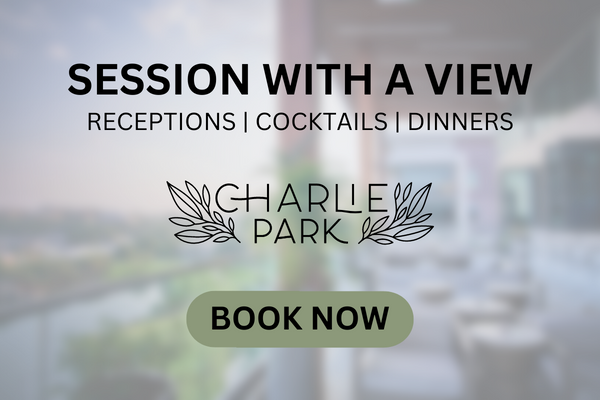 — TOP OPINION —
"What exactly does it mean to be 'woke,' anyway?" via Jim Kavanaugh for The Florida Times-Union — For more than a decade, I taught American history to eighth graders. Rather than insist that they memorize names, dates and places (the traditional method that I had to suffer), we used that information as a foundation for learning.
History does not change over time, and scholars examine the past from three viewpoints: social, economic and political. Using this prism, we attempt to interpret how we arrived where we are today and why we are what we are.
I encouraged my students to look at facts to understand history and why it happened.
In recent years, the term "woke" has become part of the political vernacular. DeSantis is behind an "anti-woke" law that prohibits the type of class discussions in which my students engaged. The U.S. House of Representatives is also reportedly forming an "Anti-Woke Caucus" to save America from Socialists and Communists.
Since I have not heard a formal definition of the word yet, here's my list of "woke" ideas:
Don't whitewash our history;
Equal opportunity should actually be equal;
People should manage their own bodies;
The will of the people should prevail;
Welcome others to share our bounty;
Don't be opposed to change;
All men are created equal;
Accepting of different lifestyles;
I'll decide what books to read;
Always question authority;
Don't long for the "good old days;" and
Treat others as you would like to be treated.
By the way, my students often wanted to pin me down to a particular political party, so I polled them over the years. Accordingly, I am a Republican and a Democrat in equal measure.
— OPINIONS —
"DeSantis violates two constitutions, but it's a no-win situation" via the South Florida Sun-Sentinel editorial board — Try as he might, DeSantis can't spin vindication out of a judge's decision that flayed him for violating the state and federal constitutions when he suspended Hillsborough County's twice-elected Democratic state attorney, Andrew Warren. Nonetheless, his spokesperson claimed that U.S. District Judge Robert Hinkle had "upheld" the governor's decision to sack Warren last August for neglect of duty and incompetence. That was a bald-faced lie. Although Hinkle concluded he didn't have the authority to reinstate Warren, his 59-page opinion exposes the suspension as a political hatchet job.
"I'm Jeb Bush, and I support Florida's new voucher plan" via Jeb Bush for the Miami Herald — The right to a publicly funded education is a promise our state makes to every student, and on Thursday, Florida House Speaker Paul Renner and members of the Legislature took bold steps to deliver on that promise by creating a universal education savings account program. For many students, their zoned neighborhood school fails to fully meet their needs. Sometimes they're better served at a nearby public school, public charter school or private school. And for some students, it's a blend of multiple education providers. Renner's proposal expands the Florida Empowerment Scholarship program, making public education funding more flexible and putting all students first.
"Two Miami-Dade municipal Mayors in hot water, accused of deceptive ways. Voters should take note" via the Miami Herald editorial board — Two Miami-Dade city mayors are in hot water, and their offenses may not necessarily be crimes but are disrespectful to their constituents. Both have gone rogue by keeping secrets from the residents they serve. First up is Surfside Mayor Shlomo Danzinger, who is said to have not told the city or the families of the victims of the Champlain Tower South collapse that he traveled to Dubai late last year to meet with the developer hoping to bring luxury condos to the site. A controversy involving North Miami Beach Mayor Anthony DeFillipo's residency has brought city business to a standstill. DeFillipo denies having moved out of the city into a new home in Davie.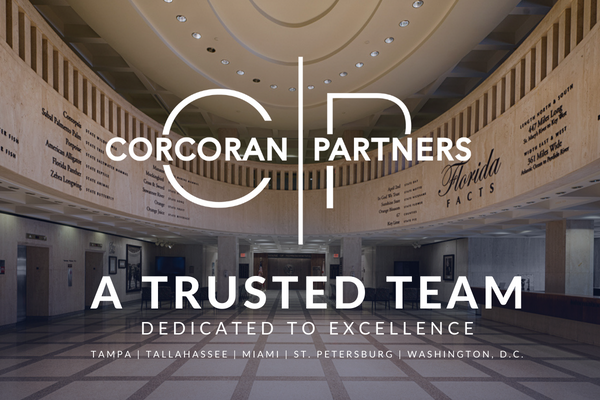 — INSTAGRAM OF THE DAY —
— ALOE —
"'To Ukraine': NSB artist presents artbook project to officials at Ukrainian Embassy" via Brenno Carillo of The Daytona Beach News-Journal — When Elodie Richard wrote to the Ukrainian Embassy in Washington, offering to present her yearlong artbook project, "To Ukraine — A War Journal," she couldn't have hoped for a better response. Richard, a French national and New Smyrna Beach resident since 2016, was invited last month to the embassy where she presented officials with two copies of her artbook; she gave one personally to the embassy's first secretary, Kateryna Smagliy, and another to be delivered, along with a letter, to Ukrainian President Volodymyr Zelenskyy. "This is my humble artistic attempt to honour (sic) you and your country's strength, courage and determination to fight for your freedom and democracy," Richard wrote.
"Disney: Last night of Splash Mountain draws crowds, curiosity" via Dewayne Bevil of the Orlando Sentinel — Walt Disney World visitors splashed, hooted, hollered, waited and wished Sunday night, the final evening of operation for the Splash Mountain ride at Magic Kingdom. The attraction is being closed and will be re-themed and renamed Tiana's Bayou Adventure. At some points Sunday afternoon, the queue extended from Splash's Frontierland home as far as Liberty Square. Posted estimated wait times passed the 220-minute mark. Katie Woodward, a visitor from Brooklyn, New York, sat on the bridge that spans Splash Mountain's dramatic drop and made small watercolor paintings of the scene Sunday evening. She made seven pieces of art Sunday at Magic Kingdom, including three of the outgoing ride, she said.
To watch the final ride of Splash Mountain, please click the image below:
"Icon of the Seas dome an engineering feat for world's next largest cruise ship" via Richard Tribou of the Orlando Sentinel — Royal Caribbean and the shipbuilders tackling what will be the world's largest cruise ship performed a herculean task to get the most prevalent feature in place for the Florida-bound Icon of the Seas. The massive AquaDome is a new neighborhood on board the 20-deck, 250,800-gross-ton cruise ship that will surpass the size of Oasis-class ships like Wonder of the Seas when it debuts out of Miami in just over a year.
— HAPPY BIRTHDAY —
Best wishes to Alex Dominguez, Dana Loncar, ace photographer Scott Keeler, Roberta Skinner, and Karen Woodall.
___
Sunburn is authored and assembled by Peter Schorsch, Phil Ammann, Daniel Dean, Ryan Nicol, Jacob Ogles, and Drew Wilson.