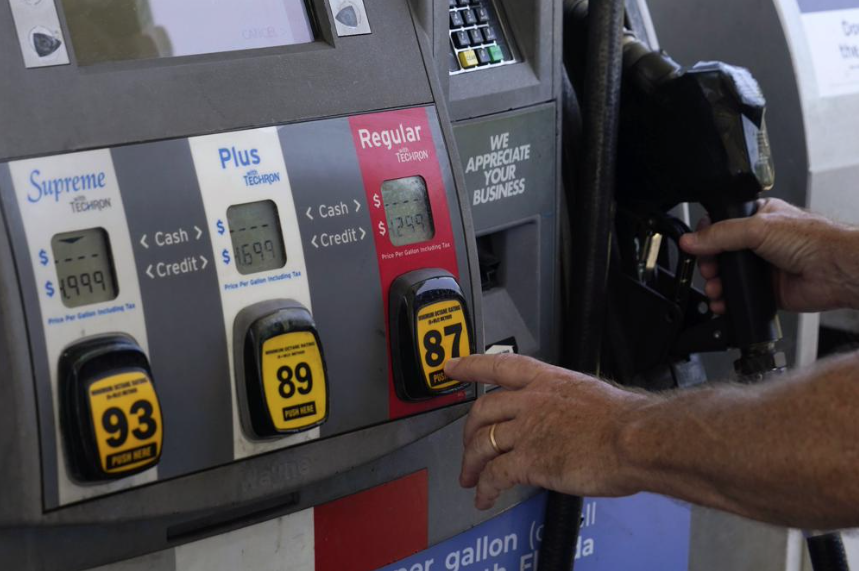 The three most expensive markets were all in South Florida.
After an early January decline that signaled prices at the pump could cool off during winter, gas costs climbed 15 cents last week following two consecutive weeks of rising oil prices.
The state per-gallon average hit $3.41 Sunday, a new 2023 high and the costliest daily average price since Nov. 24.
Oil costs have risen based on an expectation of boosted demand as China reopens its economy, according to AAA — The Auto Club Group.
"Florida drivers might be surprised to hear that China is having a direct impact on what they pay at the pump," AAA Public Relations Manager Mark Jenkins said in a statement.
"China is the largest importer in the world, and since oil is a globally traded commodity, global fluctuations in supply and demand have a direct (effect on) local prices — just as they always have."
Jenkins added retail prices have "mostly adjusted" to the recent oil price gains.
"Where gas prices go from here will be contingent on what happens in the oil market this week," he said.
Florida's gas price average ($3.411) on Sunday was nearly identical to the national average ($3.415). Gas costs have risen nearly 42 cents since Dec. 22. Year-over-year, a gallon of gas costs Floridians about 19 cents more now.
The three most expensive metro markets last week were all in South Florida, with the West Palm Beach-Boca Raton area topping the list with a $3.61-per-gallon average, followed by Miami and Fort Lauderdale, which each averaged $3.47 per gallon.
Panama City and the Crestview-Fort Walton Beach area tied for least expensive, with drivers there paying an average $3.22 per gallon, followed by third-cheapest Pensacola, where a gallon cost 5 cents more.
Oil prices continued on an upward trajectory Monday, gaining 1% to $88.50 a barrel as China, the world's top oil importer, continued reopening after COVID-19 closures.
Prices have rallied over the last month thanks to China's growing demand and worry over tightened sanctions on Russia.
The European Union, Group of Seven officials and Australia agreed Dec. 5 to ban the insurance and financing of seaborne Russian oil prices above $60 per barrel amid continued sanctions over the invasion of Ukraine.
On Feb. 5, the coalition intends to cap prices on Russian export products that trade at a premium to crude, including diesel and gas oil, and products that trade at a discount to crude, like fuel oil.
Group of Seven officials plan to review those price levels in March, according to CNBC.