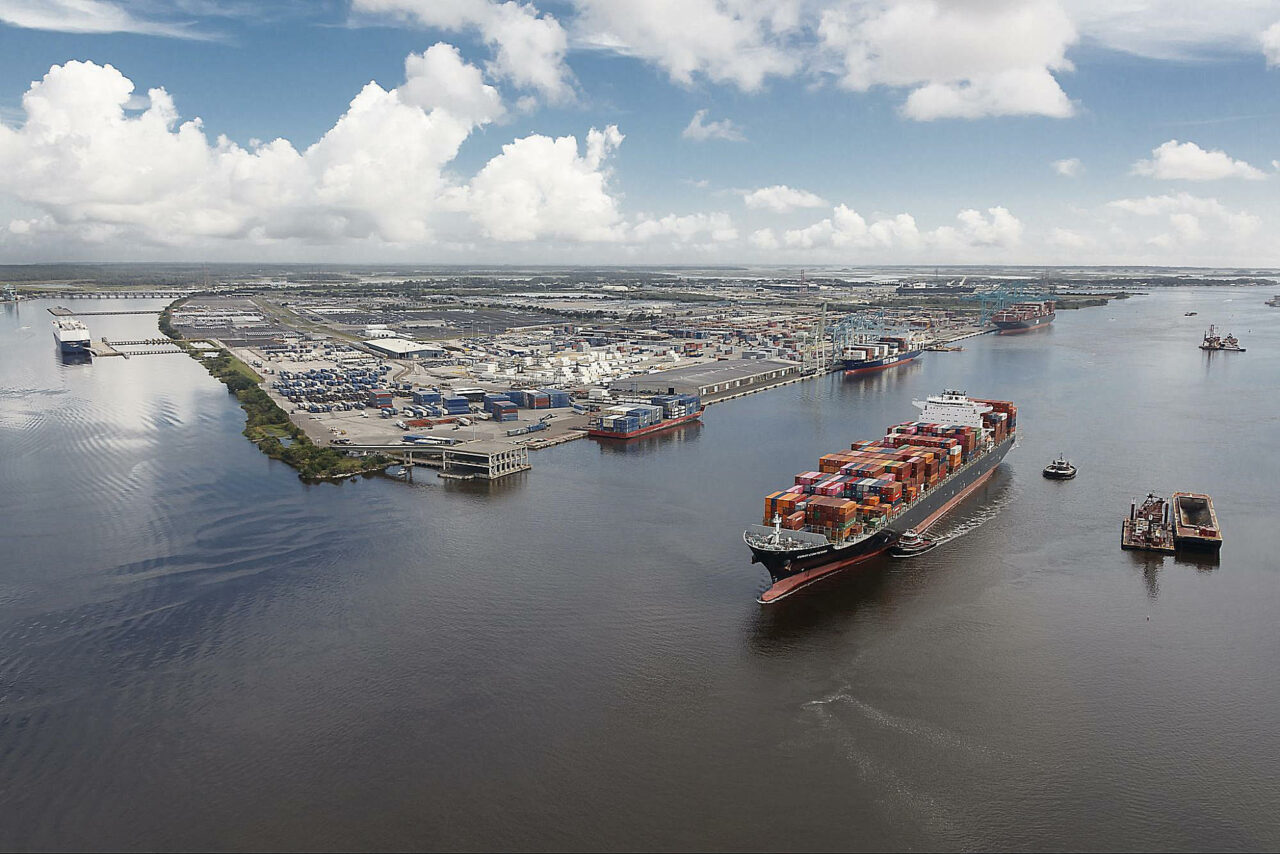 The City Council approved legislation Jan. 10 offering the agreement.
The city of Jacksonville and JAXPORT came to a funding agreement on raising power lines near Blount Island, with $22.5 million available in loans and grants through 2025, plus another $5 million revolving line of credit. The JAXPORT board of directors approved the agreement at its meeting this week.
Moving the lines is key for the Port to service some of the largest cargo vessels on the water. The lines currently run at 175 feet above mean high tide level.
"The Board approved a memorandum of agreement with (JEA), by which (JEA) would agree to raise the wires from their current level to 225 feet above mean high tide level at the Fulton Cut St. Johns River Crossing," JAXPORT Chief Financial Officer Beth McCague said.
"This project is expected to be completed over four years. Last month, the Board approved an agreement with the state of Florida who was providing, in grant form, $22.5 million toward this project, which is currently estimated at $45 million."
The City Council approved legislation Jan. 10 offering the agreement to JAXPORT. There are three parts to the funding package. The first is a $12.5 million loan from the city to the Port, at 3.5% interest, payable in 10 years beginning in 2025.
The second part is a $5 million revolving line of credit to support the project in advance of reimbursements from the Florida Department of Transportation, with "interest payable at city of Jacksonville commercial paper borrowing rate."
The third part of the plan involves a $10 million grant, available at $3.5 million on Oct. 1 of this year, $4 million available October 2024 and the remaining $2.5 million becoming available October 2025.
"We are very delighted the city is supporting this important project, and with this funding of $22.5 million in the three facilities, we believe we have the money in place now to fund the $45 million that will be required," McCague said.
"We're working in harmony with our partners at (JEA), who will be in charge of construction of the project. We will be responsible for the funding."
The project plan requires 60% of the design completed by June, with a firmer cost estimate expected in August.