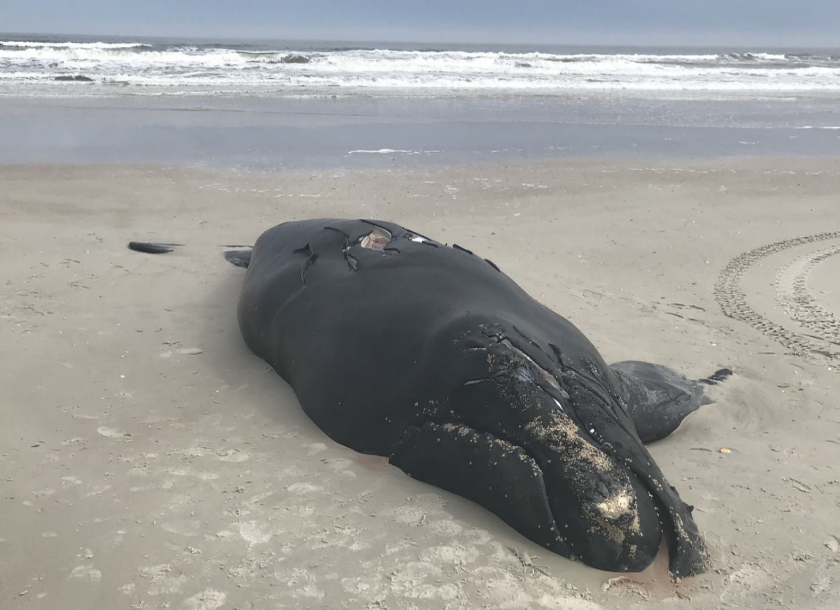 Charter fishing operators are objecting to the rule.
Federal regulators closed out last week by denying a petition to compel the National Oceanic and Atmospheric Administration (NOAA) to enforce stricter vessel speed rules for the protection of North Atlantic right whales. 
The petition, brought by several conservation groups, sought to get the government to take action to assist a species on a path toward extinction.
A federal court ruled NOAA Fisheries isn't doing what is required of it by law to save right whales, and one of the agency's plans to do something about that involves vessel speed restriction zones, including one in the calving grounds off the coasts of Northeast Florida and Southeast Georgia.
The speed zone is to last Nov. 15-April 15, covering the calving season, with vessels 35 feet or longer subject to a 10-knot limit. The limit already exists for vessels 65 feet and longer.
"Right whales have journeyed to the Southeast since time immemorial to birth and nurse their calves in the safety of warm, shallow waters," said Jane Davenport, senior attorney at Defenders of Wildlife, one of the groups bringing the petition.
"But the calving grounds have become killing grounds. NOAA has dragged its feet on updating the vessel speed rule for over a decade; right whale mothers and calves have paid for this delay with their lives. The agency's decision not to take emergency action to protect mothers and calves puts the species' entire future at risk."
There are around 70 or fewer calving female North Atlantic right whales believed to be alive. In all, scientists believe there are fewer than 340 total North Atlantic right whales remaining.
The last recreational vessel strike occurred in February 2021, when the About Time, a 54-foot recreational vessel, slammed into a right whale calf at 20 knots, half a mile off St. Augustine Inlet.
Charter fishing operators are objecting to the rule, saying going 10 knots or slower will make parts or all of their business untenable, as getting from dock to fishing areas will take too long.
"It is definitely going to add four hours to charter boats that go offshore," said Judy Helmey of Miss Judy Charters in Savannah, Georgia, at the September meetings of the South Atlantic Fishery Management Council.
"It is going to be quite an impact on that, and thinking about it, I'm not sure how bad it's going to be, other than I know there's not a lot of people — there's not a way for us to add four hours to our trip. So, we really need to address that."
NOAA Fisheries has a regulatory package working its way through the rule-making process, but a spending deal in Congress included a deal with Maine legislators who demanded a delay in the implementation of those rules for six years, as the lobster industry generally opposes the other part of the regulatory package that addresses fixed-gear lobster trapping equipment.
"In light of recent Congressional action, the whole world is watching how NOAA plans to save this species," said Erica Fuller, senior attorney at Conservation Law Foundation.
"We are disappointed that the government declined to take immediate action to protect these mothers and newborn calves, and instead chose to continue longstanding bureaucratic practices with a species that can't afford a single death of another breeding female."