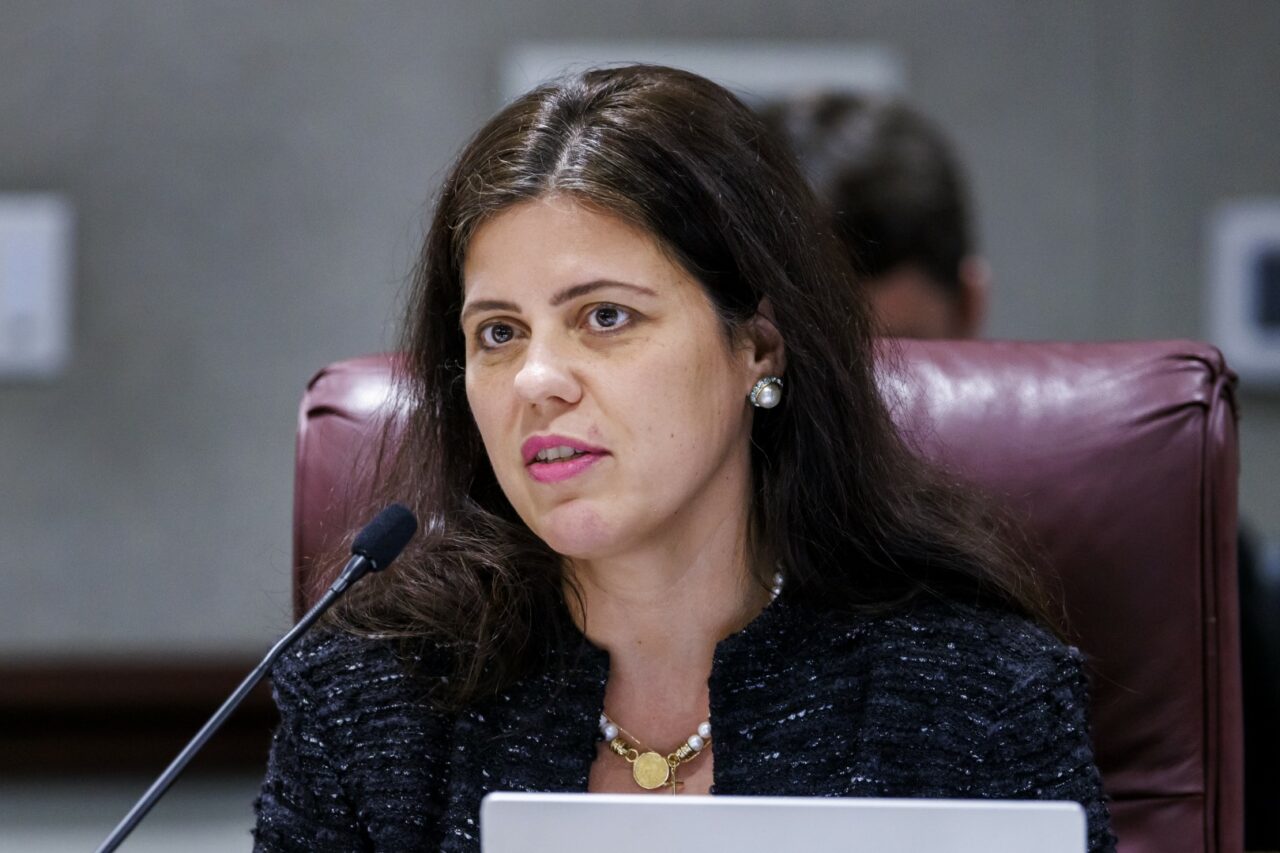 She is the first Senator to win the award.
The Greater Miami Chamber of Commerce has named Sen. Ana Maria Rodriguez as its "2023 Legislative Champion Award" recipient for her leadership of Miami-Dade County state lawmakers and support of affordable housing legislation.
She'll receive the award Tuesday at the welcome reception for a three-day Tallahassee Fly-in the Chamber is holding to advocate for transportation, workforce housing, workforce development and resiliency legislation, among other measures.
Rodriguez, a Republican, is the first Senator to win the award. All three prior honorees received the award for their efforts in the House.
"Honestly, it's a tremendous honor to be recognized by my community's oldest and largest chamber of commerce," she told Florida Politics.
"I grew up professionally being involved with the Chamber as a Leadership Miami graduate, so in many ways it's a homecoming. I'm thankful and humbled."
The award-bestowing event will take place 5:30-7:30 p.m. at the Tallahassee home of McGuireWoods Senior Vice President of Government Relations Rhett O'Doski and his wife, political and business consultant Ivette O'Doski, who is running for the Coral Gables City Commission.
A Doral Republican, Rodriguez leads six Senators and 16 Representatives as Chair of the Miami-Dade County legislative delegation. She is serving a one-year term in the role alongside Vice Chair Kevin Chambliss, a Democratic member of the House from Homestead.
The Chamber noted Rodriguez's sponsorship last year of SB 1150, titled "Taxation of Affordable Housing," which would empower local governments to adopt ordinances granting property tax exemptions to landlords who rent at least 10% of their units at affordable rates.
The measure and its House analogue ultimately died in committee, but Rodriguez refiled it for consideration during the coming Legislative Session. Democratic St. Petersburg Rep. Lindsay Cross is carrying its companion.
Incentives for affordable rent rates are sorely needed. A report out of Harvard University late last year found that eight of the 10 areas with the highest year-over-year rent increases through the first quarter of 2022 were in Florida. Naples, Sarasota, Cape Coral and West Palm Beach sat atop the list with rent hikes of between 32% and 42%. Meanwhile, Miami led all areas in single-family home price growth with a 39% increase between March 2021 and March 2022.
Statewide, 54% of renter households are cost-burdened, paying more than 30% of their income toward housing, which includes the cost of rent and utilities. Nearly 29% are severely cost-burdened, with more than half their monthly earnings going to housing.
That's the highest rate in the nation, followed by Hawaii (52% cost-burdened) and California (50.8%).
The Greater Miami Chamber first gave out its "Legislative Champion Award" in 2020 as a way to highlight the significant, positive impacts of a lawmaker on Miami's business community. Miami Republican Rep. Vance Aloupis was the inaugural recipient for his focus on education and workforce development.
Subsequent winners included Miami Democratic Rep. Nick Duran for his successful sponsorship of the "Keep Our Graduates Working Act" and Coral Gables Republican Rep. Demi Busatta Cabrera, who filed SB 1954, a flooding and resiliency measure Gov. Ron DeSantis ratified in May 2021.