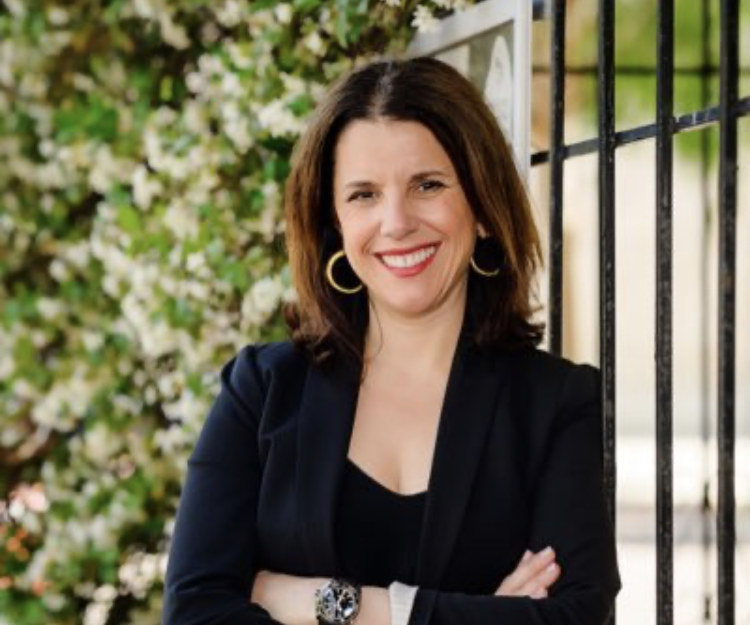 'LeAnna Cumber recognizes the value the three beach cities bring to Duval County and is committed to strengthening our partnerships.'
Jacksonville City Council member Leanna Gutierrez Cumber is earning endorsements from several Republican officials in local beach communities.
Cumber is running for Jacksonville Mayor as incumbent Lenny Curry faces term limits.
The endorsers include Neptune Beach Council members Lauren Key and Josh Messinger, Atlantic Beach Commissioner Jessica Ring and former Neptune Beach Council member Edward Skinner Jones.
"The beaches are independent municipalities that strongly rely on the partnerships forged with the City of Jacksonville. LeAnna Cumber recognizes the value the three beach cities bring to Duval County and is committed to strengthening our partnerships with the City of Jacksonville," Key said of her endorsement.
"I believe the next Mayor of Jacksonville will need strong convictions and fortitude to lead Jacksonville into the future. LeAnna has proven herself to be the best candidate in the race and I am confident in her ability to lead Jacksonville as it rises to the next level. The future for Jacksonville is bright with LeAnna as our next Mayor."
Cumber is among the best-funded candidates in the race for Jacksonville Mayor, with more than $3 million raised to her committee, JAX First and about $2.8 million on hand between her campaign and committee as of Nov. 30.
Daniel Davis, another top contender for the post, is the top fundraiser, with nearly $5 million raised to his committee, Building a Better Economy, and more than $4 million on hand as of the end of November. Both are far ahead of other Republican candidates in the race.
Donna Deegan, the leading Democrat in the race, has polled well among the field, but is at a funding disadvantage compared to Cumber and Davis, with about $640,000 on hand between her campaign account and political committee, Donna for Duval.
In a sign that Cumber's candidacy is being taken seriously, Davis has already gone on attack against her, including an early January ad that claimed Cumber is a "Democrat insider" who has "worked with liberals" and is "funded by out-of-state liberals."
Cumber fired back after the ad dropped, posting a video on Twitter calling his attacks "misleading nonsense" and touting her votes on City Council, including "to cut taxes and crack down on violent crime and human trafficking."
The beach officials clearly agree.
"The growth of Jacksonville and the beaches are inextricably intertwined while maintaining overlapping yet distinct governments," Messinger said.
"The next mayor of Jacksonville will have a significant impact on Neptune Beach and the entire beaches community in partnering to improve our critical infrastructure while supporting our public safety. LeAnna's business background in infrastructure and collaborative spirit is what we need for Jacksonville's next mayor!"
Jones praised Cumber as "the best decision for Neptune Beach," noting her "passion and persistence are infectious." 
Ring, meanwhile, said she is "confident" Cumber "will bring our beach community needs to the table."
In a statement Monday, Cumber vowed just that.
"Jacksonville's beaches play a critical role in attracting businesses and tourists. The beaches also improve the quality of life for those living throughout Duval County. We must make sure our beaches' residents are being adequately represented downtown, and I look forward to working with their elected leaders," she said.
The endorsements add to several high-profile nods Cumber has already collected, including from Duval County Property Appraiser Jerry Holland, Jacksonville City Council member Randy DeFoor, Duval County School Board member April Carney, Baldwin Mayor Sean Lynch, the Florida Hispanic Chamber of Commerce, several former Jacksonville City Council presidents and numerous local faith leaders.