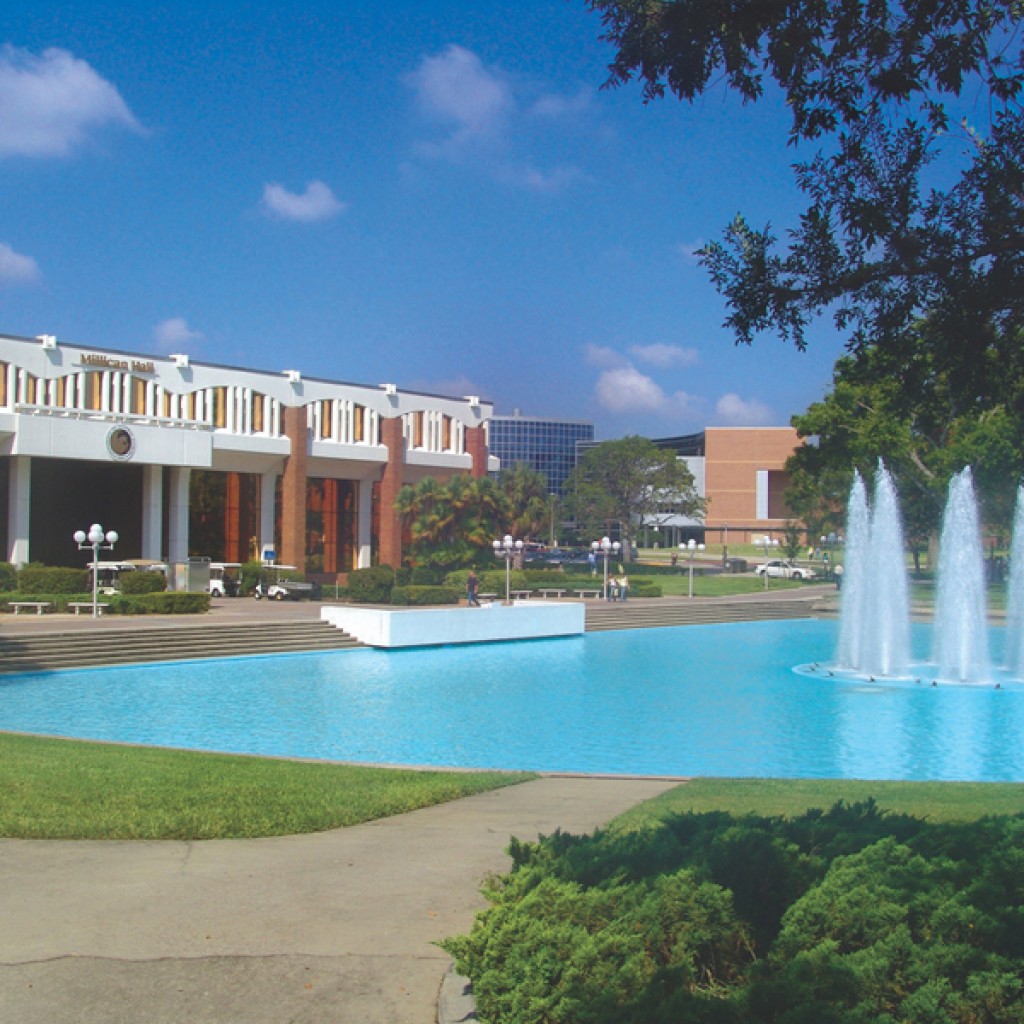 'UCF has a long history of leveraging innovation to increase the accessibility of high-quality degree programs.'
Both the University of Florida (UF) and the University of Central Florida (UCF) are attracting national attention for their online degree programs in the latest U.S. News & World Report's rankings released Tuesday.
UF was rated the No. 1 best overall online bachelor's degree program, while UCF was named No. 8 based on the ratings that take into account graduation rates, faculty credentials and support services available remotely. That's according to U.S. News & World Report, which promotes itself as "the global authority in education rankings."
In addition, several of UCF's programs in high-demand workforce fields also were singled out with Top 10 ratings.
Many students are turning to the flexibility of online courses as they juggle working full-time or caring for their families with school.
"UCF has a long history of leveraging innovation to increase the accessibility of high-quality degree programs that help students from all backgrounds unleash their potential and the potential of our community," UCF President Alexander Cartwright said in a statement Tuesday morning as the school celebrated the news.
"Our recent rankings show we continue to be among the best in the nation for online programs — providing flexibility and increasing opportunity for students to succeed in critical, high-wage jobs that support our local and state economies."
Earning U.S. News & World Report's recognition can be a way for UCF to try and attract top students and grow enrollment.
UCF tied for No. 1 in the nation for the best online bachelor's degree in psychology and ranked No. 7 for best online bachelor's programs for veterans, the school said.
UCF's online graduate nursing program was also singled out, earning a Top 10 ranking — a big jump from its No. 66 ranking five years ago, the school said. This year, the program was No. 6 in the country.
"Several programs have risen sharply in the rankings in a short time, including Overall Best Online Graduate Nursing Programs," UCF said in a press release. "The increase is a reflection of UCF faculty's drive to meet the demand for high-quality advanced degrees to address nursing shortages in Florida and across the country."
One student said she was able to work full-time as a registered nurse while she studies in UCF's nursing graduate program online.
"The program has been so flexible and helpful," said Dorothea Ballai, 27, of Stuart. "Because of UCF I've been able to further my education in a way I didn't think I'd be able to."
Several other degree areas at UCF, including criminal justice and lodging/restaurant management, were also recognized in the ratings.
College online courses have skyrocketed in popularity in recent years, including during the pandemic when many institutions shut down in-person classes and relied on remote learning. 
UCF, which first started online classes in 1996, now offers more than 100 fully online degree programs.