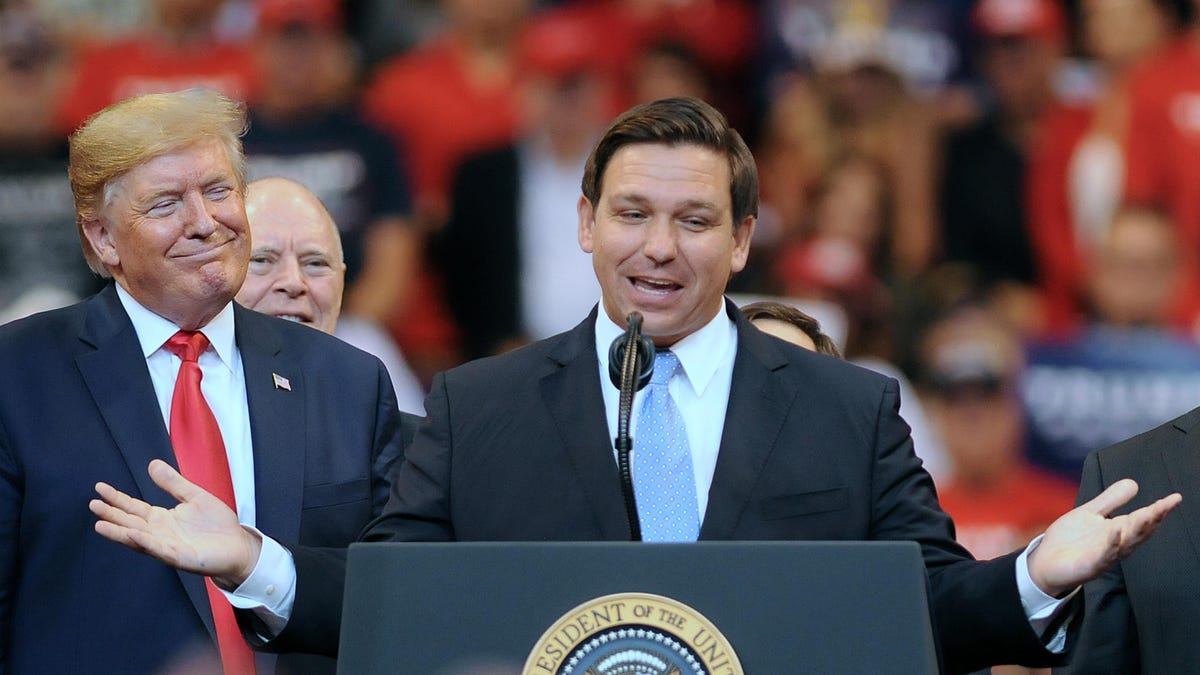 Palmetto State Republicans prefer 'America's Governor' to the former President.
Former President Donald Trump is nearly 20 points behind Gov. Ron DeSantis in a poll of South Carolina Republicans regarding next year's Presidential Primary.
The survey from the South Carolina Policy Council, conducted by Spry Strategies, shows Trump mustering just 33% support against DeSantis in a head-to-head, with DeSantis garnering 52% support.
The poll stratified responses based on how favorably respondents rated Trump, leading to some interesting divisions.
Respondents who regarded Trump unfavorably, or had no opinion on the former President, gave DeSantis more than 70% of their support. Yet even those who had a "somewhat favorable" read on Trump picked DeSantis, 63% to 18%.
All told, of Republican Primary voters that viewed Trump very favorably said the GOP should nominate someone else. Even among those who had a "very favorable" impression of Trump, 30% chose DeSantis, with the former President getting just 61% among those respondents who liked him the most.
When the results of the two-way contest were recalibrated to reflect those who wanted Trump or "someone else," meanwhile, 79% of those who wanted an alternative picked DeSantis.
The poll comes as the former President prepares to ramp up his presence in the Palmetto State, with a rally on Saturday in Columbia, the capital of South Carolina, an event at which U.S. Sen. Lindsey Graham and Gov. Henry McMaster will lend their support. The Associated Press reported the Trump campaign is planning for "500 attendees" at the State House.
The survey ran from Jan. 17-19 and sampled 637 likely South Carolina voters. It has a margin of error of +/- 3.9 percentage points.