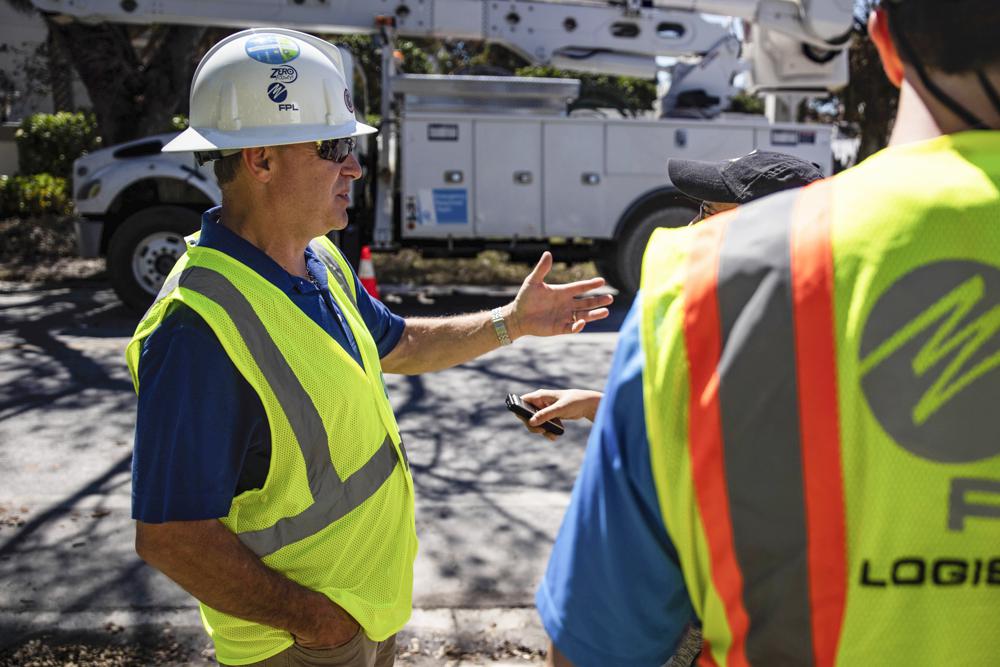 Armando Pimentel will succeed Silagy as president and CEO.
Eric Silagy, the longtime leader of Florida's largest power provider, will retire after 20 years.
NextEra Energy announced that the 57-year-old chairman, president and CEO of Florida Power & Light will leave his position. Silagy has led FPL for 11 years, first named president in December 2011 and later CEO in May 2014. He worked for the company a total of 20 years.
Armando Pimentel, previously the CEO of the NextEra subsidiary NextEra Energy Resources, will succeed Silagy as president and CEO of FPL. John Ketchum, NextEra's CEO, will chair FPL's board. He officially will take over on Feb. 15. Silagy will stay on through a transition before leaving on May 15.
Ketchum praised Silagy as he departs the company.
"I want to thank Eric for his 20 years of dedicated service to our company, our customers and the communities where we do business," Ketchum said. "Eric is a passionate advocate for continuous improvement and under his leadership FPL has transformed into the nation's largest electric utility, providing our customers with the country's most reliable service with bills significantly lower than the national average."
Ketchum noted the stress FPL has faced with storm events in the last year.
"(Silagy's) commitment to putting customers first was on full display last year during hurricanes Ian and Nicole, where his dedication, commitment and compassion drove the FPL team to restore power in record time and quickly put the state of Florida back on its feet," Ketchum said.
"Eric has been a devoted supporter of the state and his work for a variety of organizations has helped to foster Florida's economic growth, strengthen the state university system and grow the next generation of Florida leaders. I wish Eric and his family all the best on this next chapter in life."
Silagy said he decided after a leadership change at Next Era last year to stay on with FPL one more year, but that it's time to move on.
"It has been an honor and privilege to lead the FPL team for more than a decade and I couldn't be more proud of the accomplishments we have delivered to our customers and the state of Florida," Silagy said. "Over the last decade, we have transformed FPL's generation fleet into one of the cleanest, most reliable and lowest-cost portfolios in the country, delivered award-winning customer service, ensured bills are significantly lower than the national average and provided our customers the best grid reliability in the country. These results are the consequence of the hard work and dedication of our nearly 10,000 FPL employees, who every day put the customer first and always strive to innovate and do better. I know the future is bright and that I am leaving the company in great hands.

"When John became CEO of NextEra Energy last year, I committed to him that I would stay in my role for at least one more year and I've now satisfied that commitment. While saying 'goodbye' to such a great organization is always difficult, I know that now is the right time for me to hand over the reins of FPL."
Beyond his position in charge of FPL, Silagy has been politically active for years and serves on the Board of Governors for Florida's State University System.
He sits on the board of directors for the U.S. Chamber of Commerce and Florida Chamber of Commerce, chairing the latter in 2013 and 2014. He also serves as an executive board member for Enterprise Florida and for the Florida Council of 100.
At the national level, Silagy serves on the Energy Security Leadership Council.