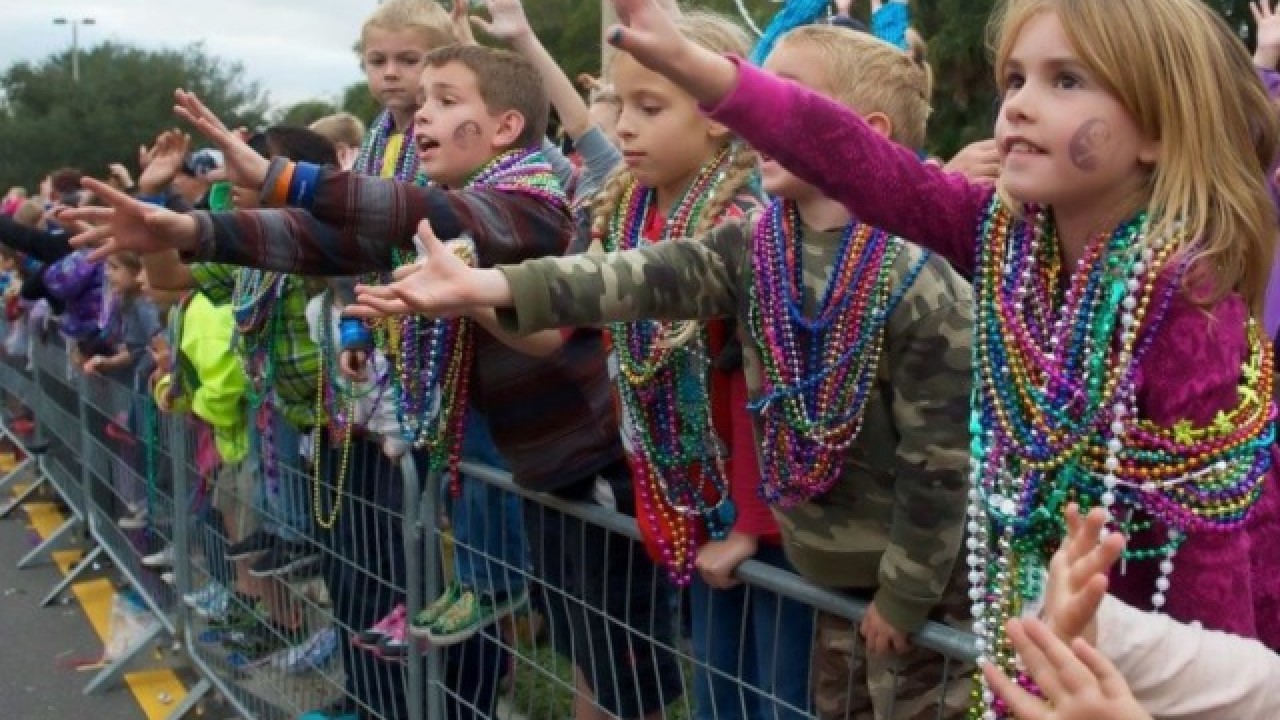 The aquarium is offering half-off tickets for every five-gallon bucket of beads returned from the parade.
The Florida Aquarium is encouraging Gasparilla parade attendees to keep the Bay bead free by donating collected beads, in an effort to ensure healthy marine ecosystems. 
The Gasparilla parade is known for participants tossing beads into crowds. But the beads can often find their way into Tampa Bay, which serves as a picturesque background for the popular annual parade.
"The Florida Aquarium is committed to reducing plastic pollution and the beads we like to celebrate with often end up in our water where they can be ingested by, and harm, wildlife," said Debborah Luke, Senior Vice President of Conservation at The Florida Aquarium.
"Gasparilla is a big part of Tampa tradition, and we want people to have fun, but we are encouraging everyone to keep beads around their neck and out of the bay."
Like all plastics, beads break down into microplastics, which never decompose and remain in the ecosystem for hundreds of years. 
The Florida Aquarium is offering half-off one general admission ticket per five-gallon bucket of beads returned to the aquarium. The promotion is valid through Feb. 12.
Collected beads will be taken to the MacDonald Training Center, a nonprofit that helps adults with disabilities prepare for the workforce. 
Workers will sanitize and repackage the used beads for resale at future events. All proceeds will return to the MacDonald Training Center to fund career and education programs. 
"Gasparilla beads cannot be recycled, so this is the best way the community can make sure the beads stay out of the waterways and landfills, while simultaneously advancing our community partnership," Luke said.
The Florida Aquarium will also participate in a bead cleanup following the Gasparilla parade. In 2019, divers pulled 120 pounds of beads from local waters, according to the aquarium. 
The aquarium reminds parade-goers that not only does throwing beads in the bay harm the ecosystem and marine life, it's also illegal under Florida Statute. 
The Gasparilla parade is Saturday. The parade route runs along Bayshore Boulevard, which borders Tampa Bay.