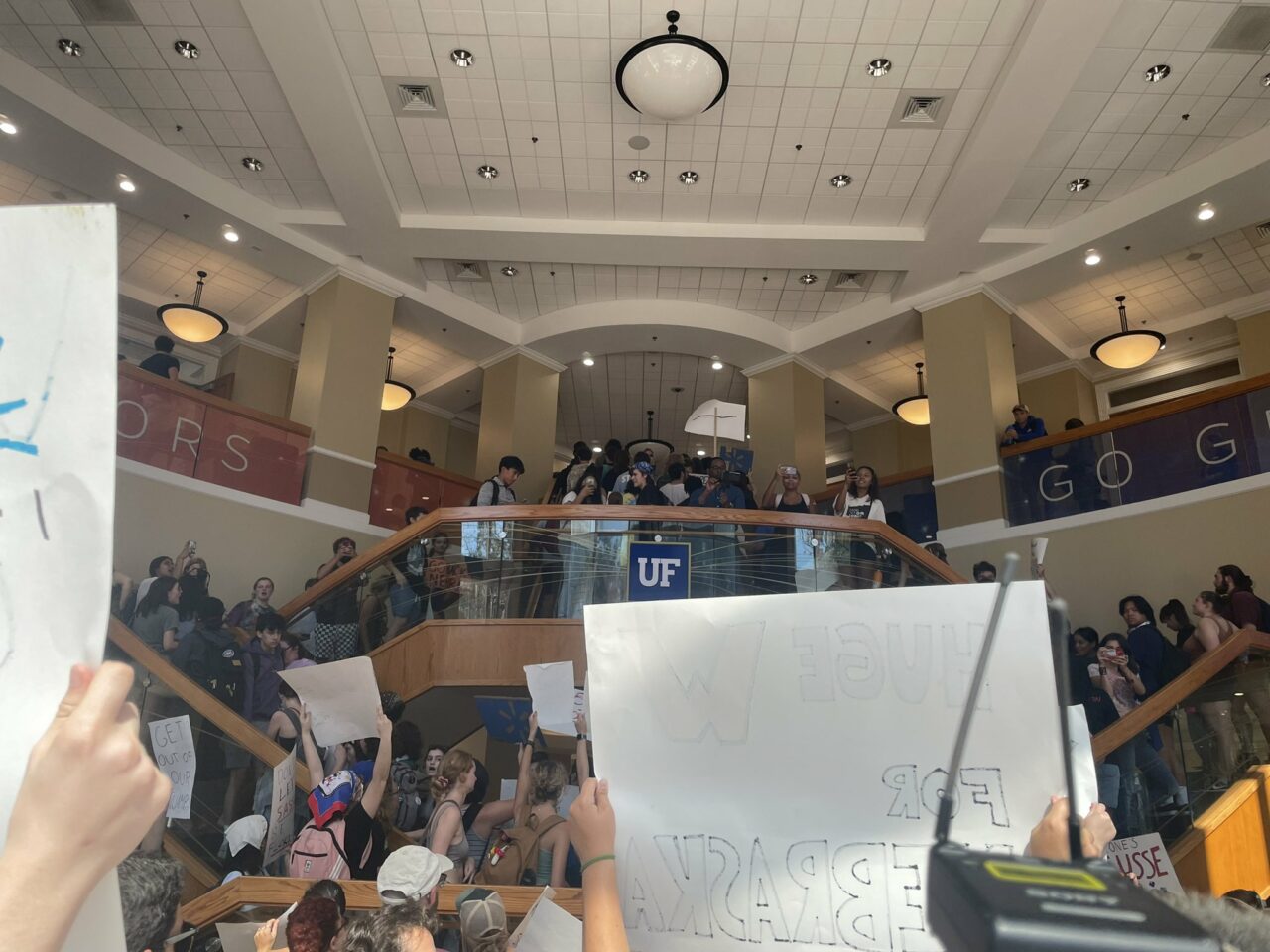 Higher education officials are committing to fostering civil discourse even around controversial ideas.
Florida universities want free speech to occur on campuses. And state officials say they will hold protesters to account when they interfere with that.
At a Board of Governors meeting for Florida's State University System, officials said all the state's public universities have strategic plans in place for ensuring civil discourse on all points of view.
Governors for the university system are expressing optimism at progress, stressing the importance of even controversial topics being open for discussion on campuses.
"We're not going to create a utopia, but a climate of civility and free expression," said Tim Cerio, a board member first appointed by former Gov. Rick Scott.
While every university has a plan in the works for cultivating a culture of welcoming discourse, only one school, New College of Florida, has reviewed and implemented a plan to support free expression and commit to civil discourse principles.
Other schools are in various different stages of the process. The University of North Florida trustees approved a plan in April that has been endorsed by the Faculty Senate and Student Government there. The University of Central Florida and the University of South Florida, meanwhile, have already implemented student orientation programs, student codes of conduct, and employee policies and procedures to ensure consistency with the board directive on the free expression principles.
Other university leaders said efforts are well underway to instill values throughout the state university system to welcome opposing viewpoints.
"Ideas are not bad. Ideas are not wrong," said Florida International University President Ken Jessel. "It's good to have those open dialogues."
But some Governors still expressed skepticism about whether debate has appropriately occurred on school campuses, or if disruptive protests prevented that. José Oliva, a former House Speaker now serving on the Board of Governors, said universities need to step in more often to stop protesters who cross the line.
"If a group of students act outside norms, rules and in some cases local laws, then the university has to take an active role in making sure those rules are enforced," Oliva said.
Protests have disrupted lectures on campuses nationwide, with schools sometimes canceling speeches by controversial right-wing figures. For example, Pennsylvania State University recently canceled a speech by Proud Boys founder Gavin McInnes and the University of California, Davis nixed a planned speech by Turning Point USA podcaster Stephen Davis amid student protests.
Events with Ben Sasse, the newly hired president at the University of Florida, were disrupted by protests last year led by students upset at the former U.S. Senator's voting record on LGBTQ rights. The university cracked down on protests afterward.
Board of Governors members said they don't want protesters preventing free expression on Florida campuses.
Alan Levine, a member of the Board of Governors, said hearing contrary positions is a critical element of higher education. "Most people don't learn where they are around people who agree with them all the time," he said. "Call it a disagreement. That's learning."
The implementation of plans encouraging civil discourse comes as Florida enforces a ban on teaching subjects like critical race theory in public universities and when Florida has faced accusations of stopping professors from testifying in court against state laws.