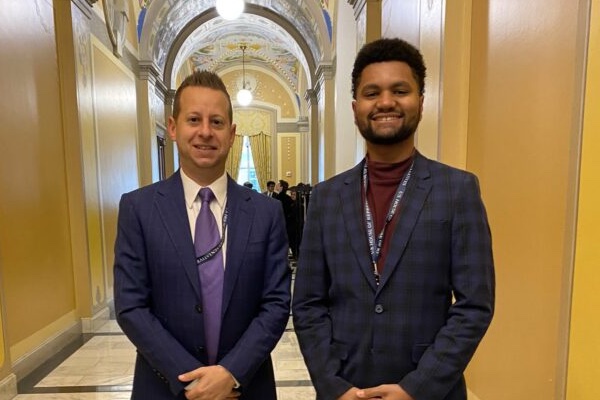 Both serve of the House Gun Violence Prevention Task Force.
Two of Florida's freshman members of Congress boast strong connections to the gun control movement. After a series of mass shootings kicked off 2023, U.S. Reps. Maxwell Frost and Jared Moskowitz now say Congress needs to take a long overdue action.
The two sent a letter, along with U.S. Rep. Dan Goldman of New York, urging congressional leadership to organize a classified briefing on nationwide mass shootings.
"The devastating reality of gun violence in America makes it impossible to even process one mass shooting before another one is perpetuated," the Democrats wrote.
"When these tragic events become so common, we risk becoming desensitized to the true horror of each one and the impact they have on the victims, their loved ones, and the community."
Moskowitz knows the impact of mass shootings on a community well. The Parkland Democrat wrote a school safety and gun control bill in 2018 that passed in the Florida Legislature after the Marjory Stoneman Douglas shooting claimed 17 lives.
Frost, an Orlando Democrat, is also a victim of gun violence, and for years was active in the March For Our Lives movement that arose after the Parkland tragedy.
Both members won their House seats in the 2022 Midterm election and were quickly appointed to the House Gun Violence Prevention Task Force and named as Vice Chairs.
The two said at the very least, Congress needs all available information about the recent rash of shootings. Those included high-profile incidents in Monterey Park and in Half Moon Bay, two California communities where a high number of victims were Asian Americans.
"As a result of this proliferation of mass shootings, we are writing to request a classified briefing for Members of Congress from the Federal Bureau of Investigation, and other relevant agencies, on mass shootings in America," the letter reads.
"As Vice Chairs of the House Gun Violence Prevention Task Force, we believe it is the responsibility of elected officials to confront the horrific reality that many of our constituents are forced to face, and to determine a common-sense path forward towards stopping the epidemic of mass shootings our country faces."