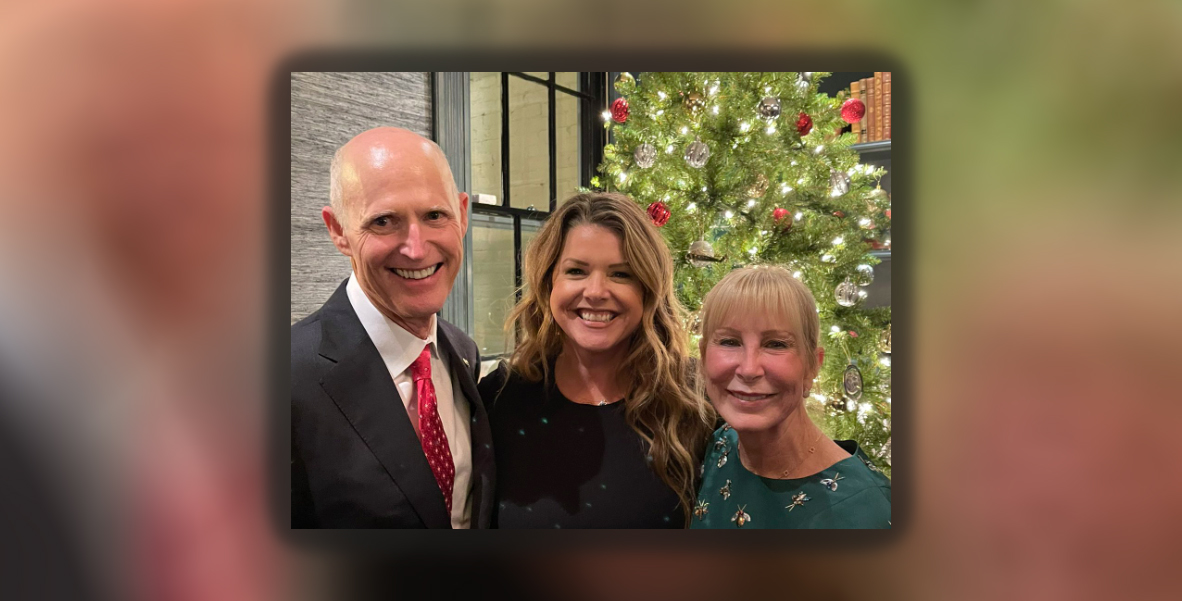 She replaces Paul Stamoulis who resigned in his third term, citing health reasons.
A former staffer for Sen. Rick Scott was appointed Charlotte County Elections Supervisor, Gov. Ron DeSantis announced Monday.
Leah Valenti of Port Charlotte, now an external affairs manager for TECO Peoples Gas, will succeed Paul Stamoulis in the position.
"Thank you @GovRonDeSantis for your confidence in me to serve as the new Charlotte County Supervisor of Elections," Valenti tweeted Monday, shortly after the announcement. "Excited to hit the ground running."
Valenti has worked for TECO Peoples Gas since May 2022, her LinkedIn profile says. She was the Southwest Florida District Director for Sen. Scott for three years, based in Naples, from 2019 to May 2022.
Prior to joining Scott's team, Valenti had been deputy chief of staff for Republican Rep. Thomas Rooney for 10 years, until he announced his retirement in 2019. She had also helped get Rooney elected, serving as field director on the Rooney for Congress campaign.
Rooney tweeted a picture of them together, writing, "Congrats Leah!!! You'll be great."
Valenti's Twitter feed shows she's no stranger to prominent Republican circles. On Jan. 10, she was at Arkansas Gov. Sarah Huckabee Sanders' inauguration.
"The best team to work with!" she tweeted along with a picture of herself with the newly minted Governor. "Proud to be a part of the historical inauguration of Arkansas' first female Governor."
Valenti did not immediately return a call seeking more details on her connection to Huckabee Sanders. Before working for Rooney, she had served on the campaign of Sen Mike Grant and state Rep. Doug Holder, her LinkedIn profile says.
Charlotte County is a Republican stronghold with more than double the number of registered Republicans than Democrats. County election results show that Charlotte County voters chose President Donald Trump over President Joe Biden 63%-36%.

Valenti is currently a board member of the YMCA of Southwest Florida and the Naples Chamber of Commerce, according to a news release from the Governor's office. Valenti earned her bachelor's degree in criminology from the University of Maryland, the Governor's office said.
Her predecessor, Stamoulis, resigned from his position as Charlotte County Supervisor of Elections in December, citing health issues, according to the Charlotte Sun. He was first elected to the post in 2012 and hadn't faced any opposition since then, according to county election records. His term would have run to 2024.