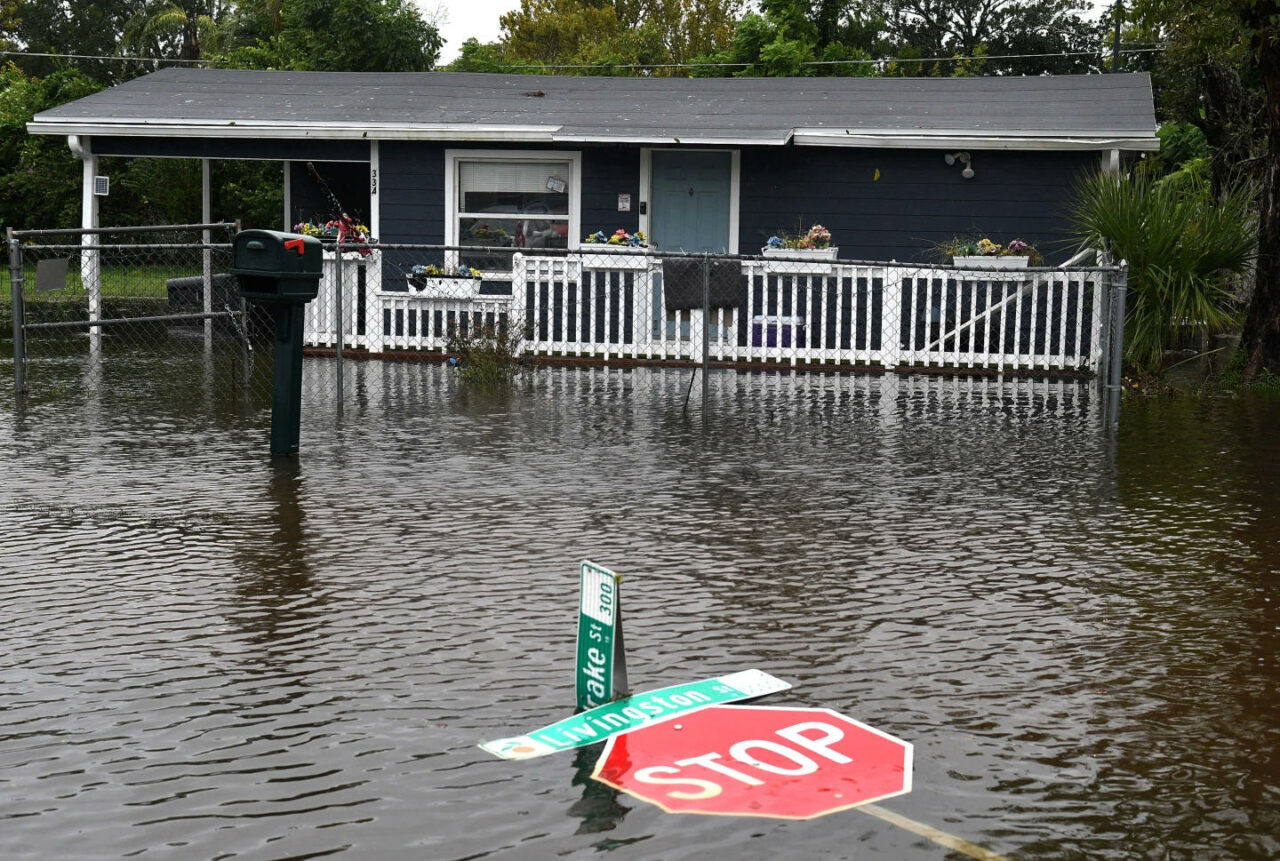 Though it's only a recommendation, the Florida Legislature will likely agree to approve the funding.
Gov. Ron DeSantis is taking steps to ensure children living in the wake of Hurricane Ian do not lose access to affordable health insurance.
To that end, DeSantis included $3.7 million in his proposed budget for the state fiscal year 2023-2024 to help "support costs" of children in families affected by Hurricane Ian who are enrolled in the Florida KidCare program.
The budget does not include any added details, such as the number of children who would qualify for the aid or how long the financial help would last.
Florida KidCare is the umbrella name for the state's efforts to insure children. It provides access to subsidized health insurance policies for children up to the age of 19 with incomes up to 200% of the federal poverty level.
Florida KidCare encompasses four programs: Medicaid, MediKids, Florida Healthy Kids and the Children's Medical Services (CMS) Health Plan. Children are assigned to one of the four programs based on their age and their family's income level. Families pay monthly premiums, usually $15 to $20 a month, based on family size and income level.
The Florida Healthy Kids Corporation Board of Directors, which administers the Florida KidCare program, discussed the impact Hurricane Ian would have on families' abilities to pay their Florida KidCare premium at an October meeting.
At the time FHK board chair Stephanie Haridopolos said there were 68,211 children enrolled in Florida KidCare living in the 26 counties declared a disaster area following the storm.
Waiving the requirement that all the families pay premiums would cost the Florida KidCare program more than $3.4 million a month, Haridopolos told board members at the October meeting.
She suggested in lieu of waiving premiums for the 68,000-plus children FHK could with families that proactively reached out to the board seeking assistance. "We work with them on an individual basis waving the premiums for X number of months or a month or whatever they need at the time," she said.
Though it's only a recommendation, the Florida Legislature will likely agree to approve the funding.
Children's health advocates and Florida Democrats criticized former Gov Rick Scott for refusing in 2017 to waive the monthly premium requirement for families living in the 48 counties that were impacted by Hurricane Irma. In lieu of waiving the premiums, the Scott administration gave families an added month to pay the premium, and thousands of children ended up losing their health care coverage.
A high-ranking Medicaid official at the time defended the decision, equating waiving the premiums to giving away a "freebie."
Despite the Scott administration's reservations lawmakers in 2018 agreed to fund premiums for about 6,000 children.
In ignoring Scott's example, DeSantis follows the lead of former Gov. Jeb Bush who waived KidCare premiums for Florida families during the tumultuous 2005 hurricane season.