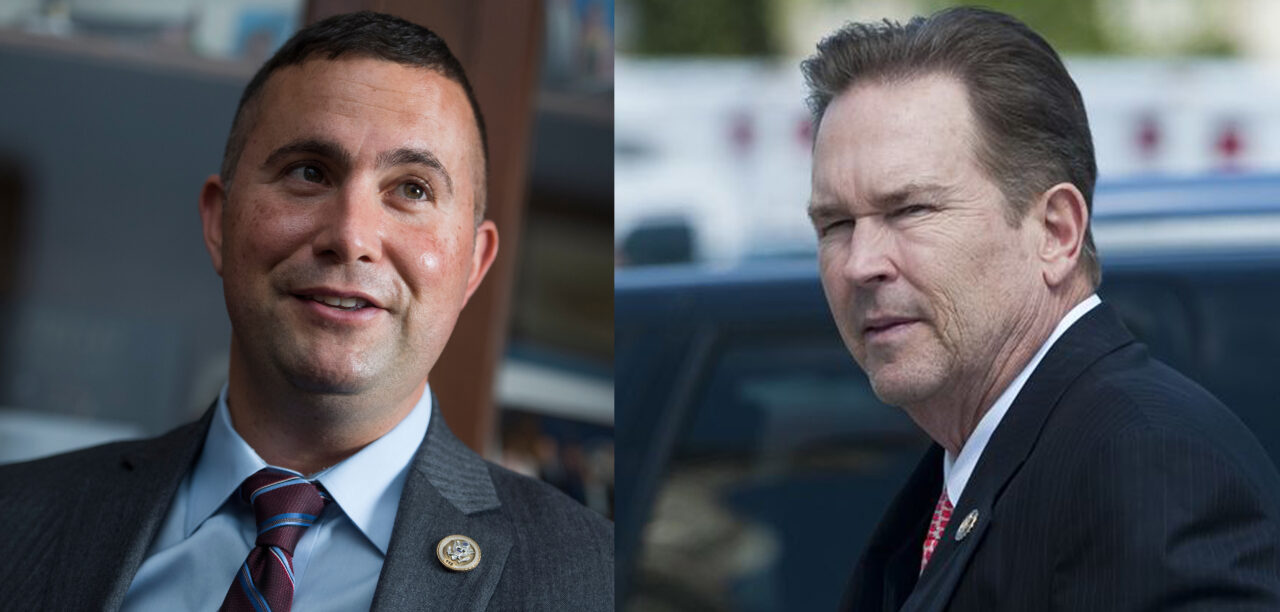 Federal law only allows farmers suffering year-round to claim injury from unfair trade practices.
Florida congressional leaders say the federal government must protect the state's seasonal crop exports. Now members are working across the aisle to combat what they characterize as Mexico's unfair trade practices.
U.S. Sens. Marco Rubio and Rick Scott re-introduced the Defending Domestic Produce Production Act. The Republicans' bill would grant seasonal fruit and vegetable growers the ability to seek relief from unabated foreign imports.
U.S. Reps. Vern Buchanan, a Longboat Key Republican, and Darren Soto, a Kissimmee Democrat, introduced companion legislation in the House.
"We must ensure the viability of Florida's fruit and vegetable growers, who for years have struggled to compete with dumped and unfairly priced Mexican imports," Rubio said. "I firmly believe that food security is national security, and that to ensure our nation's food security we must defend our food producers from malicious trade practices that are intended to undermine our self-reliance."
Buchanan for years has discussed the need for protections. He served as House liaison to former President Donald Trump's administration when terms of the U.S.-Mexico-Canada Agreement were negotiated, and while he supported that deal, he said additional action would be required to aid Florida farmers as cheap crops were produced south of the border.

"Illegal seasonal dumping and unfair Mexican trade practices are crippling Florida's fruit and vegetable growers," said Buchanan, co-chair of Florida's Congressional Delegation. "It's time to level the playing field and protect hardworking Florida farmers and our vital produce industry."
Buchanan notably serves on the House Ways and Means Committee, which has jurisdiction over trade policy. Until last year, he served as the top Republican on the Ways and Means Trade Subcommittee.
Between 2000 and 2020, Buchanan's office said produce imports from Mexico to the U.S. leapt 580%.
Right now, growers must demonstrate year-round damage to their business to secure an import injury grievance with the U.S. Department of Commerce and the International Trade Commission.
Soto, whose involvement makes the bill a bipartisan effort, said those who grow specialty crops and do the bulk of their business during one part of the year also deserve support. As agriculture in the state deals with challenges like citrus greening, access to aid is all the more urgent, he said.
"As Florida growers face significant economic losses, it is crucial for us to stand with them and work to find solutions," he said. "I'm proud to work with Congressman Buchanan on this legislation to help our farmers get relief."
Florida agricultural advocates voiced strong support for the legislation.
"We applaud U.S. Rep. Vern Buchanan and U.S. Rep. Darren Soto for their bold leadership to reintroduce the Defending Domestic Produce Protection Act," said Jeb S. Smith, president of the Florida Farm Bureau.
"This commitment will protect the competitiveness and marketability of Florida grown fruits and vegetables. Our family farms will continue to struggle until our federal policymakers recognize that jeopardizing our food production is a threat to our nation's food security. We will fight for a level playing field to combat unfair trade practices so that Florida farms remain viable."
Mike Joyner, president of the Florida Fruit and Vegetable Association, said states where farmers rely on produce crops need the attention of the federal government to keep the industry healthy.
"Volumes of unfairly priced produce imported from foreign suppliers continue to soar at an alarming rate, putting extreme pressure on Florida growers of fresh fruits and vegetables and forcing many out of business," Joyner said.
"Solutions like those presented in The Defending Domestic Produce Production Act will combat the flood of produce imports entering the U.S. market, helping to level the playing field for Florida growers and ensure a strong domestic food supply. We appreciate the continued leadership of Congressman Buchanan, as well as the entire Florida congressional delegation, on this important issue and look forward to continuing our work together to identify desperately needed trade mechanisms. Without relief, the very survival of the entire Southeastern produce industry is at stake, and with it, our national security."