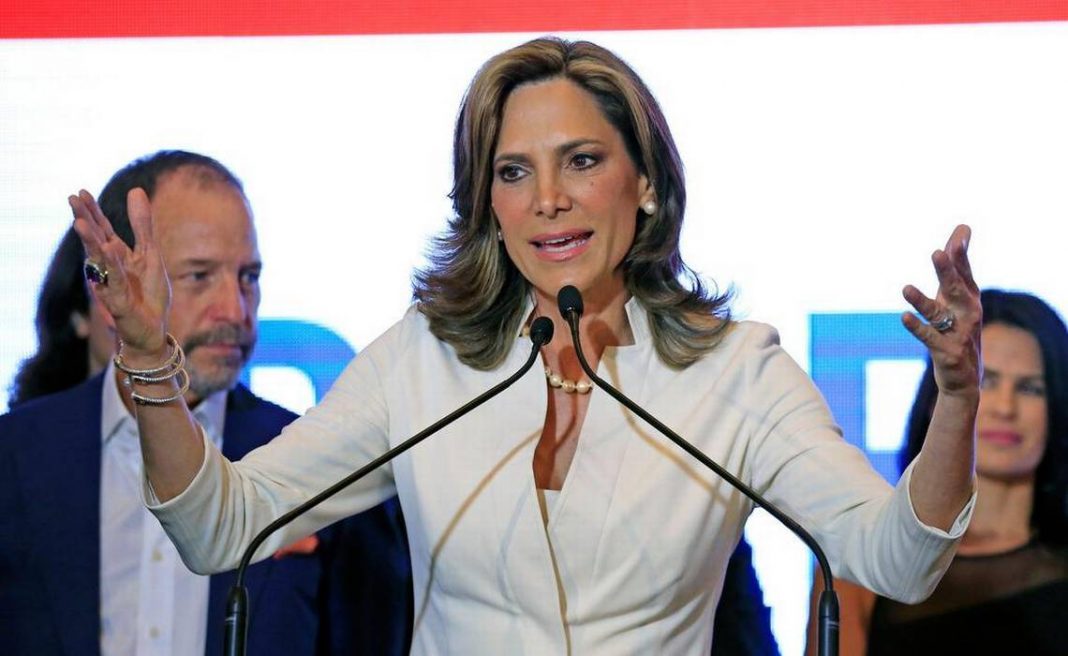 Republicans argue socialism is an evil that must be stamped out. Democrats say it's a 'boogeyman' issue GOP lawmakers use to gut American benefits.
A U.S. House resolution describing and condemning the "horrors of socialism" is on its way to the Senate.
The bill, introduced by Republican U.S. Rep. María Elvira Salazar and co-sponsored by 107 other House members, including House Majority Leader Steve Scalise, cleared the chamber floor Thursday by a 328-86 vote.
Every "nay" vote came from Democrats. Another 14 Democrats refused to take a side and voted "present." Six Representatives, three from each party, did not cast votes.
The bill, a clone of legislation Salazar filed in July 2021, calls for no tangible action. After nearly two pages detailing the awful impacts of socialist governments across history, the measure calls on Congress to denounce socialism "in all its forms" and oppose the use of "socialist policies" in America.
"Every socialist is a dictator in disguise," said Salazar, a former journalist born in Miami to Cuban exiles, while arguing for the resolution Wednesday.
"Socialists are in the business of power, and it only takes one generation to believe their false promises and lose our freedom. It is a lie that socialism will solve your problems, economic or social. Democratic socialism is socialism. Socialism is always socialism. We cannot let this evil ideology take hold in this country."
Her concerns aren't baseless. Roughly 36% of U.S. adults still view socialism positively, according to the Pew Research Center. Conversely, 57% view capitalism favorably, though favorable opinions of both have declined modestly since 2019.
That ratio appears to be flipping among younger Americans. A survey Axios and Momentive conducted in 2021 found just 49% of voters 18-34 perceived capitalism positively compared to 51% who preferred socialism.
"Recent history has shown that while promising greater equality and 'free' services, socialism and communism quickly degenerates into shared misery for all but an elite few," U.S. Rep. Mario Díaz-Balart said in a statement following the House passage of the bill. "We must continue to highlight the evils that have resulted from these failed economic and political systems so that future generations do not fall victim to the false promises that fooled so many."
The vote Thursday on Salazar's bill — to which no Democrat signed on as co-sponsor — was framed as something of a test of House Democrats' stance on socialism, including self-declared Democratic Socialists Alexandria Ocasio-Cortez of New York and Rashida Tlaib of Michigan.
Both voted against the measure, as did Maxwell Frost of Orlando, the son of a Cuban exile who last year became the first Gen Z person elected to Congress.
Frost said Salazar's bill was nothing more than an attempt to frighten voters into allowing GOP lawmakers to raid the funding of beneficial programs like Social Security, Obamacare, Medicaid and SNAP upon which millions depend.
"The American people know that the biggest threat to our modern democratic society and free market economy is not some socialist boogeyman, it's Republican leaders in this chamber — people who want to call every federally funded program that Americans depend on socialism, just to scare people and position themselves to cut and gut the benefits that people count on," he said.
"They even call free public school education socialism to scare people. This vote is a sham. We've heard about Cuba a ton. My mother came here from Cuba in the late 1960s with my grandmother and my aunt, and I won't let their story be used to gut the benefits that our people have earned and deserve."
The measure is the first piece of legislation Salazar has introduced as the primary sponsor since taking office in January 2021 to make it out of the House.