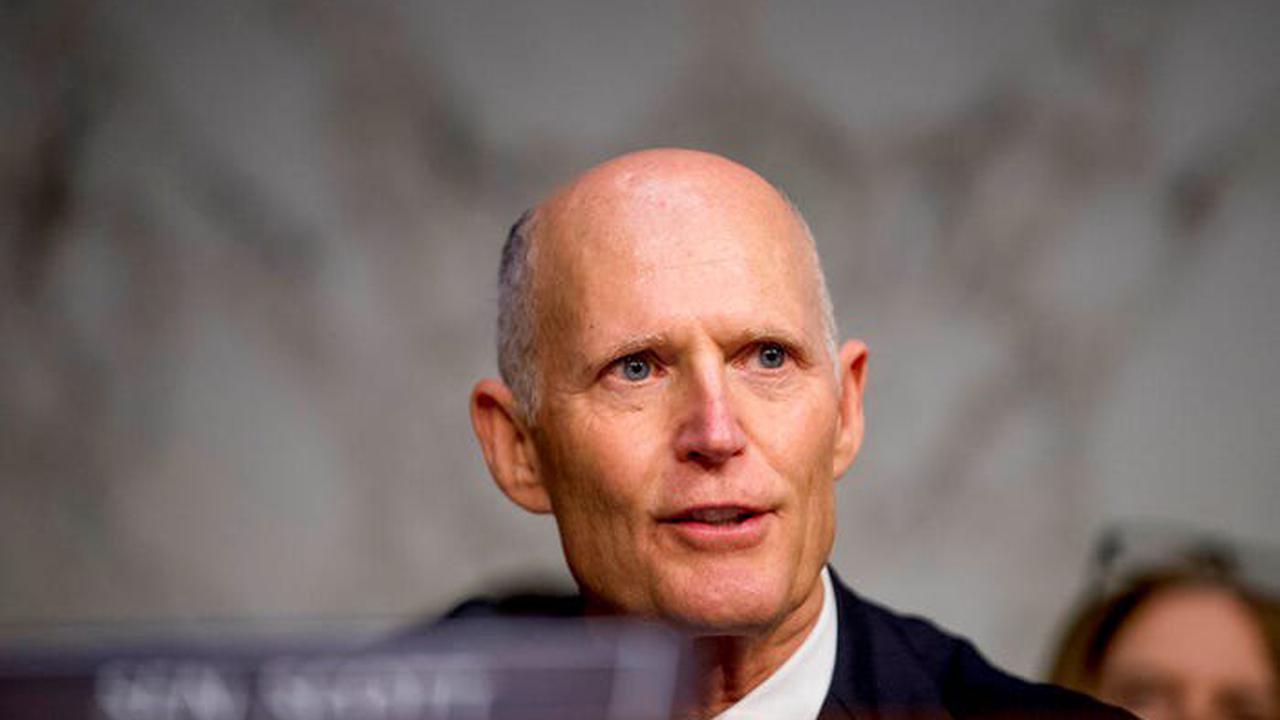 'The first step of the 12 steps is, "You have a problem!"'
U.S. Sen. Rick Scott is continuing to make his case for reform of Social Security and Medicare, likening current spending practices to managing addiction.
During an interview on WDUN radio, Scott compared current spending levels on the entitlement programs to "alcoholism," suggesting a "12-step program" was necessary to corral the fiscal liability while responding to a question from host Martha Zoller about Social Security and Medicare spending specifically.
"First, let's acknowledge we have a problem. It's like alcoholism. The first step of the 12 steps is, 'You have a problem!' OK? We have a spending problem in this country."
Scott's spokesperson McKinley Lewis called soon after this piece was first published to contend that despite the framing of the question by the host, the Senator was really talking about federal spending writ large in his use of the "alcoholism" and "12 Steps" tropes.
That said, the Senator went on to address the entitlement spending further specifically, saying that doing "nothing" would lead to bankruptcy of Medicare in four years and Social Security in 12.
"Let's start by saying we have a problem," Scott added, before going on yet again to pitch his plan to "rescue America," which famously included a call for comprehensive reform of these core entitlement programs that went too far for even Republican Senate leadership.
Scott's plan last year found resistance on his own side of the aisle, with Senate Republican leader Mitch McConnell trashing the concept at a press conference at the Capitol.
"Now let me tell you what will not be part of our agenda," McConnell said during a press conference Scott attended. "We will not have as part of our agenda a bill that raises taxes on half the American people, and sunsets Social Security and Medicare within five years. That will not be part of a Republican Senate majority agenda."
Of course, Republicans don't have a Senate majority, with the party failing to fulfill Scott's optimistic assurances that would happen when he was Chair of the National Republican Senatorial Committee. Scott went on to mount a failed challenge to McConnell as caucus leader, mustering just 10 votes late last year.
Scott contended he wanted a "review" of these programs.
"There are states around the country that say, 'We're going to review all of our programs every few years,'" Scott said during a March 2022 interview on 97.3 "The Sky" FM radio. "Let's review all the programs every five years. I didn't say, 'Let's get rid of the program.' I say we're going to review to make sure we keep it going."