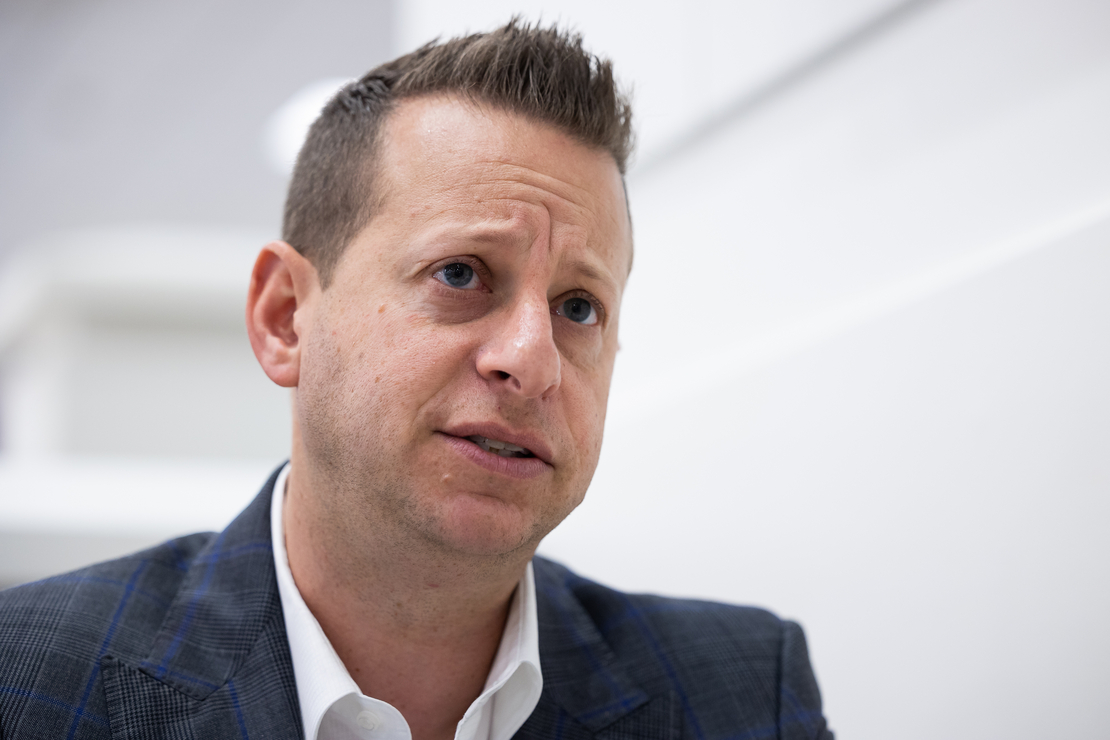 Florida's House delegation broke along party lines on the issue.
U.S. Rep. Jared Moskowitz voted against removing U.S. Rep. Ilhan Omar from a major committee. But he made clear he doesn't support his Democratic colleague's rhetoric about Israel and other matters.
"Make no mistake about it, my vote was not a vote in support of Congresswoman Omar," the Parkland Democrat said.
Moskowitz's harsh condemnation came after a party-line vote by House Republicans to remove the Minnesota Democrat from the House Foreign Affairs Committee. Moskowitz, a Jewish member, made clear he agrees with most criticisms of Omar.
"Someone with her record of hateful comments does not belong on the House Foreign Affairs Committee," he said. "My vote was a vote to protect the institution, for democracy, and for preventing the weaponization of committee selection. When antisemitism arises in the halls of Congress, you will find me on the House floor calling out any member who displays rabid antisemitism."
His office sent a press release attacking many of the same statements Republicans condemned in the House resolution (HR 76) removing Omar from the committee.
That included a 2012 tweet before Omar's election to Congress when she posted: "Israel has hypnotized the world, may Allah awaken the people and help them see the evil doings of Israel." Omar since deleted the tweet.
He also slammed statements Omar made after her election to Congress, including tweeting in 2019 that Congressional support for Israel is "all about the Benjamins baby." She and other members have called Israel an "apartheid state," and in 2021, she said Congress must "get on the right side of history."
Moskowitz noted House Democrats four years ago passed a resolution condemning antisemitism in direct response to Omar's comments. U.S. Rep. Ted Deutch, a Boca Raton Democrat and Moskowitz's predecessor in Congress, was among Omar's sharpest critics at the time.
The only Florida member not to vote on Omar's removal was U.S. Rep. Greg Steube, a Sarasota Republican who is in Florida recovering from an injury. Steube notably introduced a resolution in 2019 calling for Congress to admonish Omar's rhetoric.
Moskowitz said he remains disgusted at Omar's history of remarks.
"Congresswoman Omar's hateful history of comments has been rightfully called out by dozens of members of her own party, prompting the passage of a resolution on the House Floor condemning her antisemitic attacks on the Jewish community," he said. "This type of antisemitism, regardless of where it comes from and what political party is making it, must be confronted and called out. Democrats cannot stand up to antisemitism only when it comes from Republicans.
"I have fought antisemitism, and I have fought for Holocaust education funding so future generations can understand the true atrocities committed against the Jewish people. As the grandson of someone who escaped the Holocaust and was a part of the Kindertransport out of Germany, my family has witnessed what happens when antisemitism rises and goes unchecked."
Not all of Moskowitz's colleagues within the Democratic caucus shared his anger at Omar. U.S. Rep. Maxwell Frost, an Orlando Democrat and classmate of Moskowitz's, defended the Minnesota Congresswoman.
"What we just saw on the floor from Republicans is racism and islamophobia in action," he tweeted after the vote. "They can remove Rep. Ilhan Omar from House Foreign Affairs, but they can't take away an incredibly powerful voice in Congress. She is here to STAY. Stripping committee assignments has been reserved for egregious acts, like inciting violence against representatives.  Today, McCarthy abused his power to remove Ilhan Omar from House Foreign Affairs for a political stunt that appeases MAGA Republicans and distracts from the real issues Americans face."
But plenty of Republicans in the delegation welcomed the chance to boot Omar.
"Antisemitism has no place on the Foreign Affairs Committee," said Rep. Carlos Giménez, a Miami-Dade Republican, in comments on the floor.
"That's why Rep. Omar has no place specifically on the Foreign Affairs Committee, where Israel's security is one of the issues of critical importance. Without a doubt, the democratic Jewish state of Israel is America's strongest ally in the Middle East, and has a fundamental right to exist. Rep. Omar has repeated antisemitic canards and perpetuated hateful tropes against the Jewish community, and her comments have compromised the ability of the House Foreign Affairs Committee to conduct its official business."
Omar's removal was widely viewed as retribution for House Democrats' removal of U.S. Rep. Marjorie Taylor Greene, a Georgia Republican, from all committees in the last Congress. But Giménez was notably one of three Florida Republicans who supported that move at the time, citing Greene's conspiracy-mongering about the Parkland shooting.
But Moskowitz notably suggested Greene's removal may have been a step in the wrong direction, which is the only reason he voted against Omar's dismissal from a committee.
"The question before us is whether one person's hateful comments are greater than protecting the institution of Congress," he said. "The idea that the Speaker from one party can start removing members from the other party is a dangerous path to go down. Last Congress, it was the removal of two members; now in this Congress, it is the removal of three members. This place is so tit for tat, it is like high school. Ten years from now, the Speaker of the opposite party could be selecting entire committees, causing what's left of this place to become irrevocably broken. Democrats opened Pandora's Box last Congress by removing Republican members from committees. Now, it's on Democrats to close that box.
"It's nice to see that Congresswoman Omar has signed onto a resolution acknowledging the critical relationship between Israel and the United States, but actions will speak louder than words. We all will be watching."