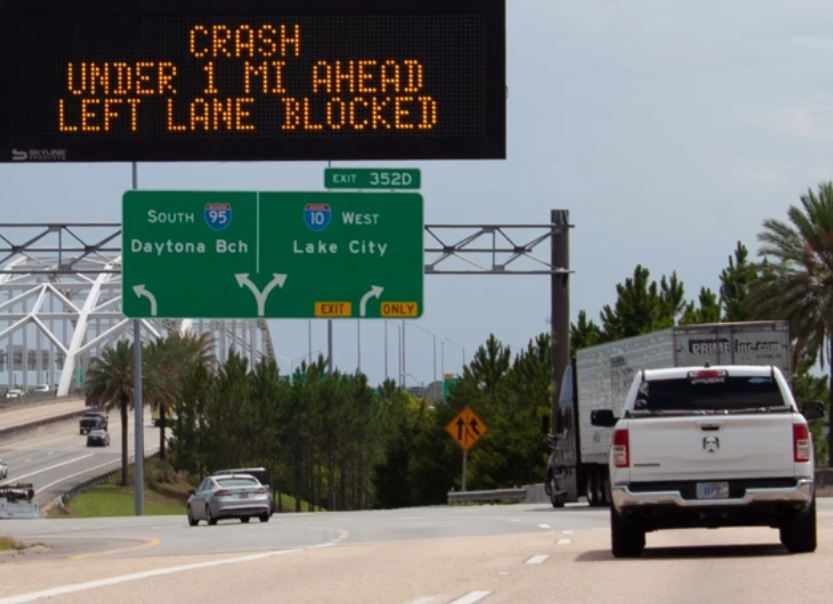 The interstate was last widened in 1999.
It would be polite to call what's going on among the interstates in downtown Jacksonville a complicated mess, but that mess is part of the process in improving traffic in the area. 
So goes the work for the Florida Department of Transportation (FDOT), which held two webinars this week on the project addressing I-95 from I-10 to Beaver Street. Analyses show implementing the proposed changes would reduce crashes in the overall I-95 corridor by 9%, and by 15% in main travel lanes.
It's not official yet, but the project's momentum thus far suggests approval will come following the public comment period.
The project would add up to two 12-foot travel lanes in each direction on I-95. That would include deck replacement and rehabilitation for the 68-year-old Myrtle Avenue Bridge.
"Based on recent inspections, the existing bridge is in need of rehabilitation," according to the FDOT presentation. "The proposed alternative would replace the Myrtle Avenue Bridge deck and rehabilitate the overhead span and supporting structure. The proposed structural improvements will retain the original features of the steel arch truss." 
A new bridge is in the works to connect an access ramp from Beaver Street to I-95, as well.
The interstate was last widened in 1999 and hasn't undergone any major capacity improvements since then.
Duval County's population grew from 779,000 to 957,000 over 20 years, with a projection of 1.16 million by 2045. Without changes, the "entire segment of I-95 within the study limits will operate at a level of service F during peak hours by 2045," according to FDOT. An F is, of course, considered failing. The project area currently serves around 147,000 vehicles a day at a level of service between a D and an F.
As part of the plan, there will be a new I-95 southbound entrance ramp from Church Street, while relocating the Church Street exit from I-95 southbound to a Union Street exit. A roundabout will go in to improve access from Beaver Street to I-95 in both north and southbound directions. 
"This improvement would also eliminate the left-hand entrance ramp from Beaver to I-95 southbound, as a safety enhancement," according to the FDOT presentation. "This new roundabout would improve the Beaver Street access to I-95 southbound and I-95 northbound."
The agency is currently in the project development phase of the endeavor. The purpose of the hearings was to explain improvements to area residents and stakeholders, and provide opportunities for public comment. No one spoke at the first hearing.
The project is pegged at around $194 million. The next steps are design, right-of-way acquisition and, finally, construction. No residential or business relocations are anticipated.