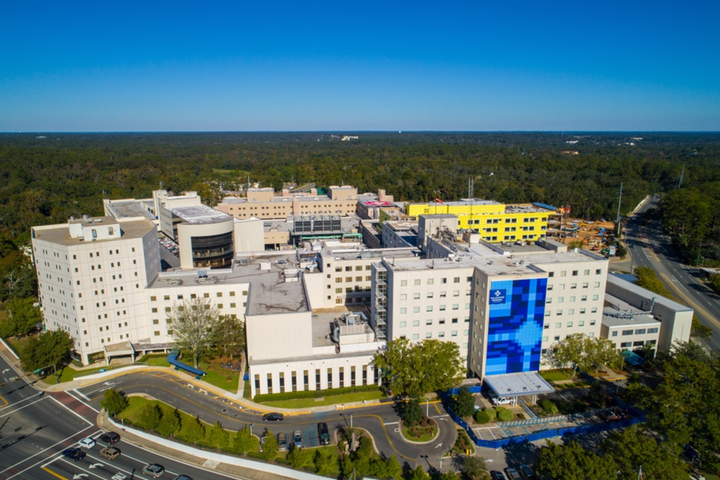 The hospital is increasing patient volume and accepting more EMS patients.
Tallahassee Memorial HealthCare is making progress on restoring normal operations in the wake of an Information Technology security issue that occurred late Thursday night last week.
The hospital is now working to bring impacted systems back online, which have been working on "downtime procedures" since the IT breech. 
"As we refine our downtime procedures, which include using paper documentation, we are also now able to increase our patient volume to carry a greater share of our community's healthcare needs," the hospital provided in a Thursday update.
The hospital has also began taking more EMS patients beginning Wednesday, and will "gradually increase volume" as "processes become more streamlined and efficient," the hospital said.
Non-emergency procedures have resumed on a limited basis. Patients should contact their health care providers for information about scheduled procedures. TMH said in a Tuesday update that patients will be notified by their doctors' offices if a procedure needs to be rescheduled.
"Our teams are working around the clock in collaboration with outside consultants to investigate the cause of the event and safely restore all computer systems as quickly as possible," a Sunday update read. "IT security events take time to investigate and resolve. Our investigation is ongoing and, as is typical in such situations, we expect it will take some time to determine exactly what happened."
The IT security breach is a suspected ransomware attack, according to sources with knowledge of the situation.
The hospital contacted law enforcement as a result of the security issue, according to Jeff Burlew of the Tallahassee Democrat.
The IT issue, first reported by Florida Politics, impacted some of the hospital's systems, according to an early memo provided by the hospital.
"As a precautionary measure, we have taken our IT systems offline," the memo read. "The good news is that our IT department quickly detected the issue and is working proactively to solve it."
Labor and delivery operations are continuing as normal at the hospital, with expectant mothers in need of care advised to visit the Women's Pavilion labor and delivery facility.
Tallahassee Memorial officials said more information would be provided as it becomes available.
On Tuesday, TMH officials offered thanks to community partners helping them through this difficult time.
"Thank you to HCA Florida Capital Hospital and Leon County EMS. We've been meeting regularly with our partners and have collaborated closely behind the scenes to coordinate the flow of patients being routed to HCA. We are extremely appreciative of their partnership to ensure our community continues to receive medical care," an update read.
"We also thank our partners at the Florida Department of Health (DOH), Centralis and RICOH, who have been working diligently to support us as we remain on downtime procedures," the update continued. "Additional partners who continue to support us include the Big Bend Healthcare Coalition, Tallahassee Fire Department, Apalachee Health Center, Encompass Health and Select Specialty Hospital.
"We are in communication with our partners daily and are working together to ensure safe, high-quality patient care continues for our community."