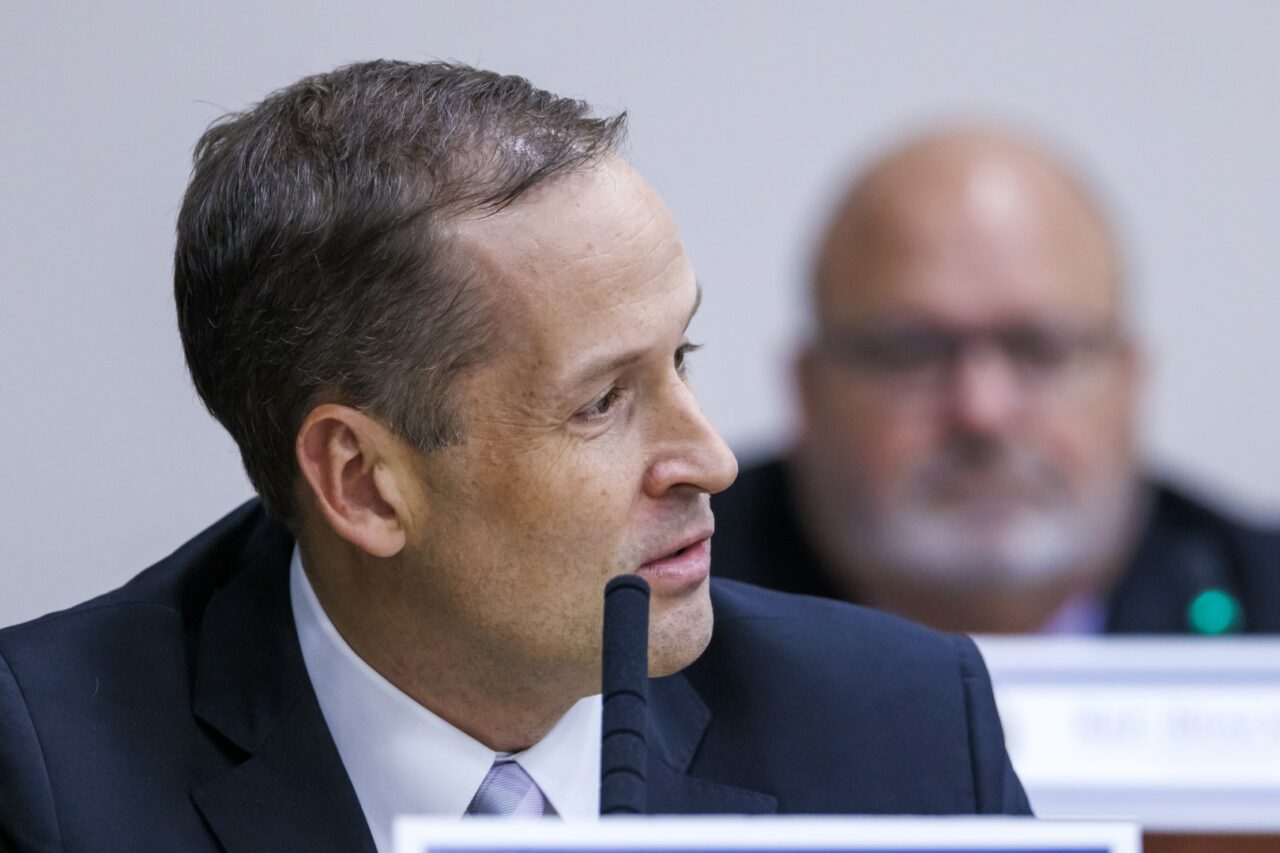 Could Manatee County get to build a parking garage with or without city permission?
A yearslong fight over parking on Holmes Beach could threaten the authority the city holds on the island.
Rep. Will Robinson said he's crafting legislation that would preempt the municipality's ability to regulate a parking garage.
"I'm still working on the bill," the Bradenton Republican said, "but it would allow the county, without approval from Holmes Beach, to build a garage, and Manatee County could issue that permit itself."
The county and the island city have wrestled for almost three years about access to publicly owned beaches on the barrier islands. Near the beginning of the COVID-19 pandemic in 2020, Manatee County closed down its beaches except to island residents, and subsequently city officials in Holmes Beach limited access to around 2,000 beach access parking spaces. The city eliminated parking even after the county reopened the beaches to visitors after less than two months.
In June of 2020, the city decided to simply eliminate 1,100 parking spaces. That prompted a letter at the time from Robinson and then-Senate President Bill Galvano, also a Manatee County Republican, asking for reconsideration of the decision.
But despite years of negotiation, Robinson said the city has continued to limit access to the beach.
Meanwhile, Manatee County officials have said this compromises an important public asset owned and maintained by the county.
"The city of Holmes Beach is neglecting this duty: under the guise of safety, its officials are withholding public beach parking spaces and restricting on-street parking for visitors," wrote Manatee County Commissioner Kevin Van Ostenbridge in a 2021 op-ed published in the Herald-Tribune.
The Manatee County Legislative Delegation last year also sent a follow-up letter to Holmes Beach calling for parking to be restored. "Manatee County residents and visitors should not be turned away from our beaches, due to parking restrictions," the letter read.
More recently, the county delegation has discussed a bill that would dramatically change governance on the island completely, potentially looking at consolidating three municipal governments on Anna Maria Island.
Robinson said he's in no rush to push that concept, and it would need to wait for a study by the Office of Program Policy Analysis and Government Accountability to be completed. "There is not going to be a local bill filed this legislative session on consolidation," he said.
But he said he was discouraged when he had a seemingly productive meeting with city leaders in the summer, only to see that followed shortly after by a city decision to disallow parking garages in Holmes Beach.
As things stand, the county-owned beach now remains accessible essentially only to those who live in Holmes Beach or can pay for a short-term vacation rental there, he said.