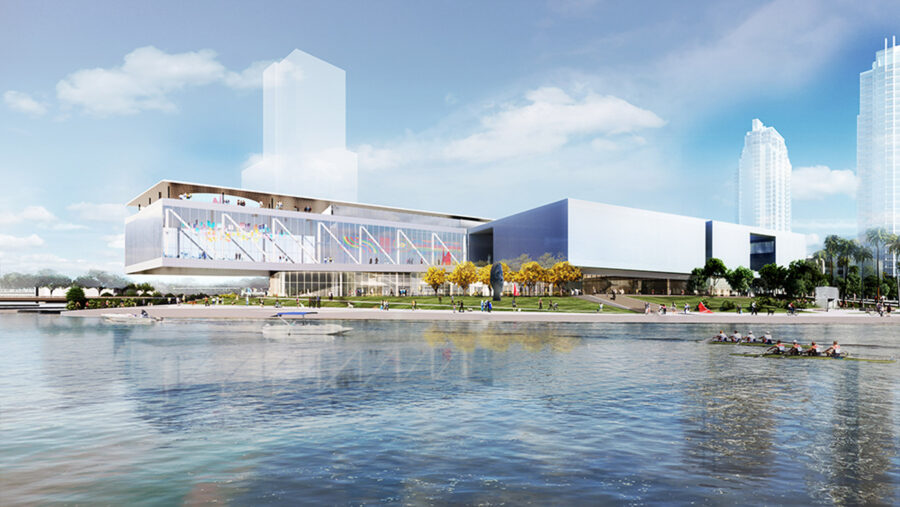 The expansion, with others, will quadruple the museum's reach among children.
PNC Bank is pledging $500,000 for the Tampa Museum of Art's Centennial Campaign, the museum announced this month.
The charitable donation will help grow education and exhibition programming at the new PNC Family Classroom and Gallery.
The new facility will include 1,680 square feet of space at the museum's renovated and expanded Vinik Family Education Center.
"We're proud to be longtime sponsors of this gem in the community," said Chad Loar, PNC regional president for West and Central Florida. "With the PNC Family Classroom and Gallery, thousands of students and families will have the opportunity to learn about the vast world of art and culture through the many programs and exhibits that the Tampa Museum of Art offers."
The museum currently serves some 14,000 children, adults and teens through on- and off-site programs in Hillsborough County and throughout the Tampa Bay region. New renovations and expansions, including the new education center, will more than quadruple that reach.
"PNC Bank has long been generously invested in the success of the Tampa Museum of Art," Tampa Museum of Art Executive Director Michael Tomor said. "We are excited to unveil the new PNC Family Classroom and Gallery as a place where museum visitors and their families can enjoy art-making activities on designated family days, as well as a flexible space for regional and student art exhibitions."
PNC Bank also sponsors the museum's "Museums for All," a signature access program of the Institute of Museum and Library Services administered through the Association of Children's Museums. That program encourages people of all ages and backgrounds to visit museums regularly and build lifelong museum-going habits. The program offers free admission to individuals and families receiving food aid. The program is part of the Tampa Museum of Art's commitment to welcoming all audiences.
PNC Bank is one of the largest diversified financial services institutions in the U.S., including a full range of lending products; specialized services for corporations and government entities, including corporate banking, real estate finance, and asset-based lending; wealth management; and asset management.