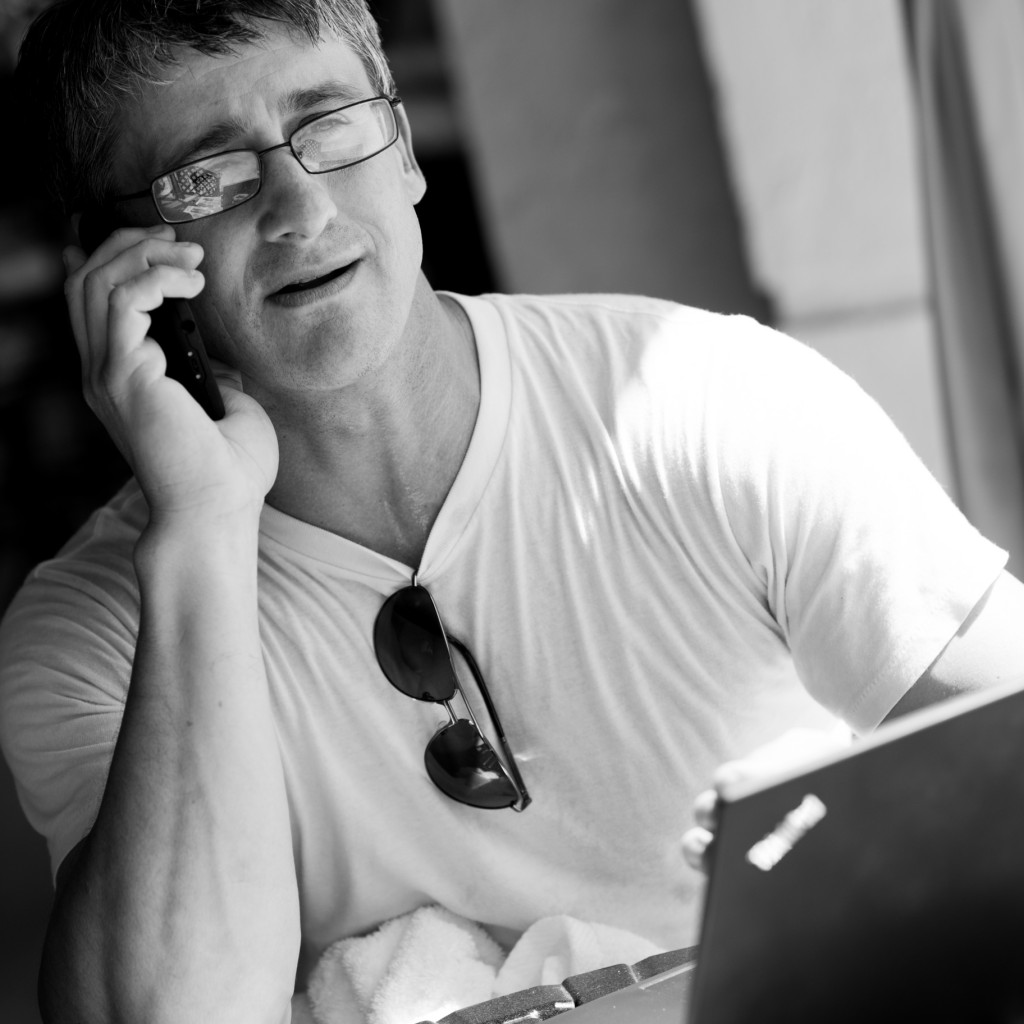 He's unrelenting and, perhaps more importantly, he has the relationships.
Let's make one thing clear right off the bat: Marc Caputo does not like me.
That's actually putting it gently. In reality, he despises me. He loathes me. He absolutely hates me.
To punctuate this hatred, it's probably safe to assume Caputo wouldn't piss on me if I was on fire. It's that tumultuous of a relationship.
Don't believe me, take a look at social media. Caputo rarely misses an opportunity to throw barbs my way. I'm told that in casual conversation, he bristles at the mere mention of my name. 
It wasn't always this way — Caputo and I were once in a bromance of sorts that included boozing around Tallahassee and letting him tag along to the Governors Club where media is not allowed and lobbyists aren't keen on their intrusion. But like the Scorpion and the Frog, we turned on each other in spectacular fashion that's too long to dive into here (I did dive into it here, though.)
That brings us to the present. Last week, Caputo announced he was exiting NBC News. 
Later, some speculated he was asked to leave. 
Hathos is the idea of finding pleasure in the hatred of a person or a thing, and for a brief moment, I found myself relishing in that pleasure.
But somehow, and I can't believe I am the one saying this, it occurred to me that we need Marc Caputo's reporting about Florida politics now more than ever. 
My team does an amazing job. We break important news. We cover the minutia that can often get ignored in busy news cycles. Our Legislative Session coverage and wall-to-wall reporting on campaigns is unparalleled. 
But we don't have a Caputo. Our time-stretched crew isn't able to dive into the bubbling DeSantis/Trump feud the way Caputo was and would have still been.
He was one of the few reporters at a traditional media outlet that Gov. Ron DeSantis' team trusted enough to talk to. Christina Pushaw, DeSantis' fiery rapid response, queen of social media take-downs, wrote after news of his departure that it was a "loss for NBC News," noting Caputo was "one of the only objective and trustworthy reporters in legacy media."
A loss for NBC News. One of the only objective and trustworthy reporters in legacy media and nobody else at NBC comes close to his understanding of Florida politics. https://t.co/G7qI1Do0QE

— Christina Pushaw 🐊 🇺🇸 (@ChristinaPushaw) January 31, 2023
He also earned Rick Scott's trust, another feat if ever there was one. Scott first gave Caputo the news that he would seek re-election to the U.S. Senate, rather than run for President. 
And maybe it was Susie Wiles dishing the goods or someone else, but he clearly had Trump world pegged, too. Caputo, with NBC News' Jonathan Allen, landed an exclusive highlighting how Trump was revamping his fundraising operation after struggling to bring in cash. 
I don't know where Caputo goes now. Some previously speculated a return to POLITICO might be in order, but that now seems unlikely. Going back to a legacy newspaper, such as the Miami Herald, feels like a step down for him at this point, not to mention an almost certain significant pay cut. 
Maybe there's space for him in the Substack world — an opportunity to create his own subscription-based newsletter product. Hell, if it's good enough for Glenn Greenwald …
Nevertheless, political reporting, particularly on insider baseball, close to home stuff outside the realm of flagrant national headlines, is becoming harder and harder to come by. Newsrooms are shrinking, leaving those of us in the business struggling to find creative ways to stay afloat. 
Marc Caputo IS the Florida political world storyteller we need, and even if he hates my guts, I hope he finds a way to keep being the Florida Man reporter we all want in the game.