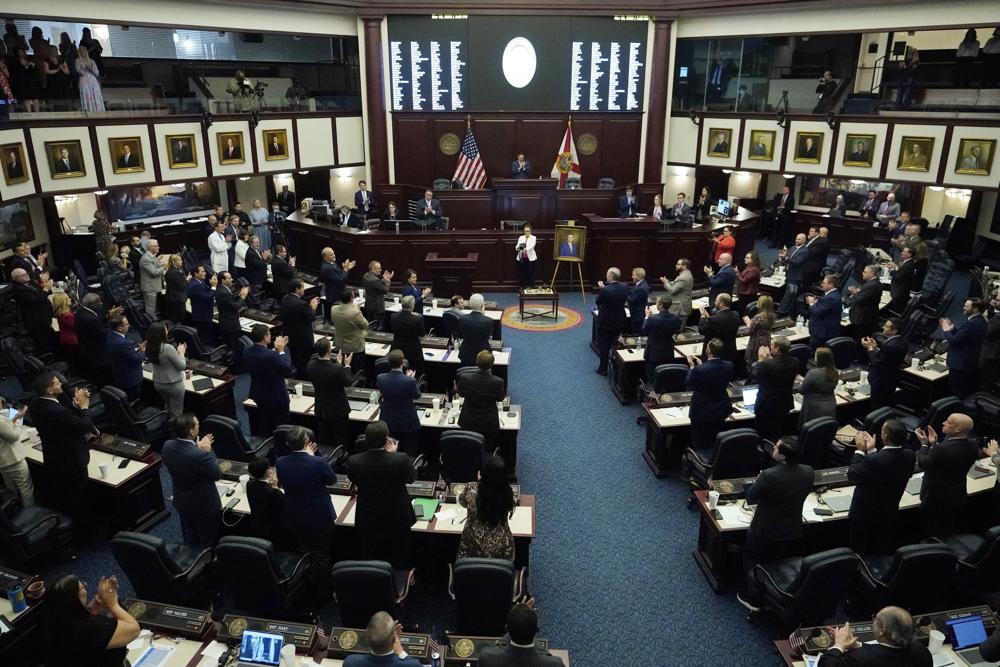 "Maybe (President Joe Biden) will care when the problem comes to the blue states that he cares about."
Bills to provide $700 million in aid for Hurricane Ian victims and continue a program started last year to remove undocumented immigrants from Florida passed through their first House committee as part of a Special Session convened by the Legislature.
Prodded by Gov. Ron DeSantis, House Speaker Paul Renner, a Palm Coast Republican, and Senate President Kathleen Passidomo, a Naples Republican, called the Special Session on Friday. Lawmakers got to work Monday, passing HB 1B and HB 5B out of the House Appropriations Committee.
The first bill replenishes an emergency relief fund used by DeSantis' office and the Division of Emergency Management to respond to natural disasters. Lawmakers gave the fund $500 million last year but more than $400 million of it has already been obligated as emergency officials have responded to Hurricane Ian, which battered Southwest Florida on Sept. 28 as a Category 4 storm and swept through the state. The legislation also sets aside $50 million for a business bridge loan program to help businesses affected by the storm.
The second bill, which loosens the rules of an existing program allowing DeSantis' administration to move undocumented immigrants from Florida into other states, drew more controversy and debate before it passed on a party-line vote, with Republicans in favor and Democrats opposed.
The program was initially funded in the current year budget at $12 million and housed within the Department of Transportation, but quickly drew condemnation from critics after the first migrant flights, which transported Venezuelan immigrants not from Florida, but from Texas, to Martha's Vineyard in Massachusetts, where local officials had no advance notice of their arrival.
DeSantis has defended the flight against lawsuits, including one from Sen. Jason Pizzo, a Miami Democrat, alleging they were unlawful because the budget language enacting the program required migrants to be transported from Florida.
About $1.6 million has been spent so far under the program. The bill would shift $10 million in remaining funding for the program to the Division of Emergency Management and allow for migrants to be transported outside of Florida to another state.
Democrats on the panel argued immigrants contribute to the state's economy and shouldn't be treated as a problem to be solved, but also that if they were, the bill wouldn't solve the problem if it only targets immigrants who reside outside of Florida.
"Right now, when these people are in need, and they're fleeing for their lives, were sitting here playing games with them," said Rep. Dotie Joseph, a North Miami Democrat.
Republicans pushed back, blaming President Joe Biden for allowing an "open border" that has led to rampant illegal immigration.
"The border is open. If the border was closed we wouldn't have this crisis," said Rep. Randy Fine, a Brevard County Republican. "Biden doesn't care about the problems we have in Florida. Maybe he will care when the problem comes to the blue states that he cares about. This will help that day come faster."
The bill now heads to the House Judiciary Committee with a floor vote later this week. The Senate will take up its version of the bill, SB 6B, on Tuesday in the Senate Fiscal Policy Committee.