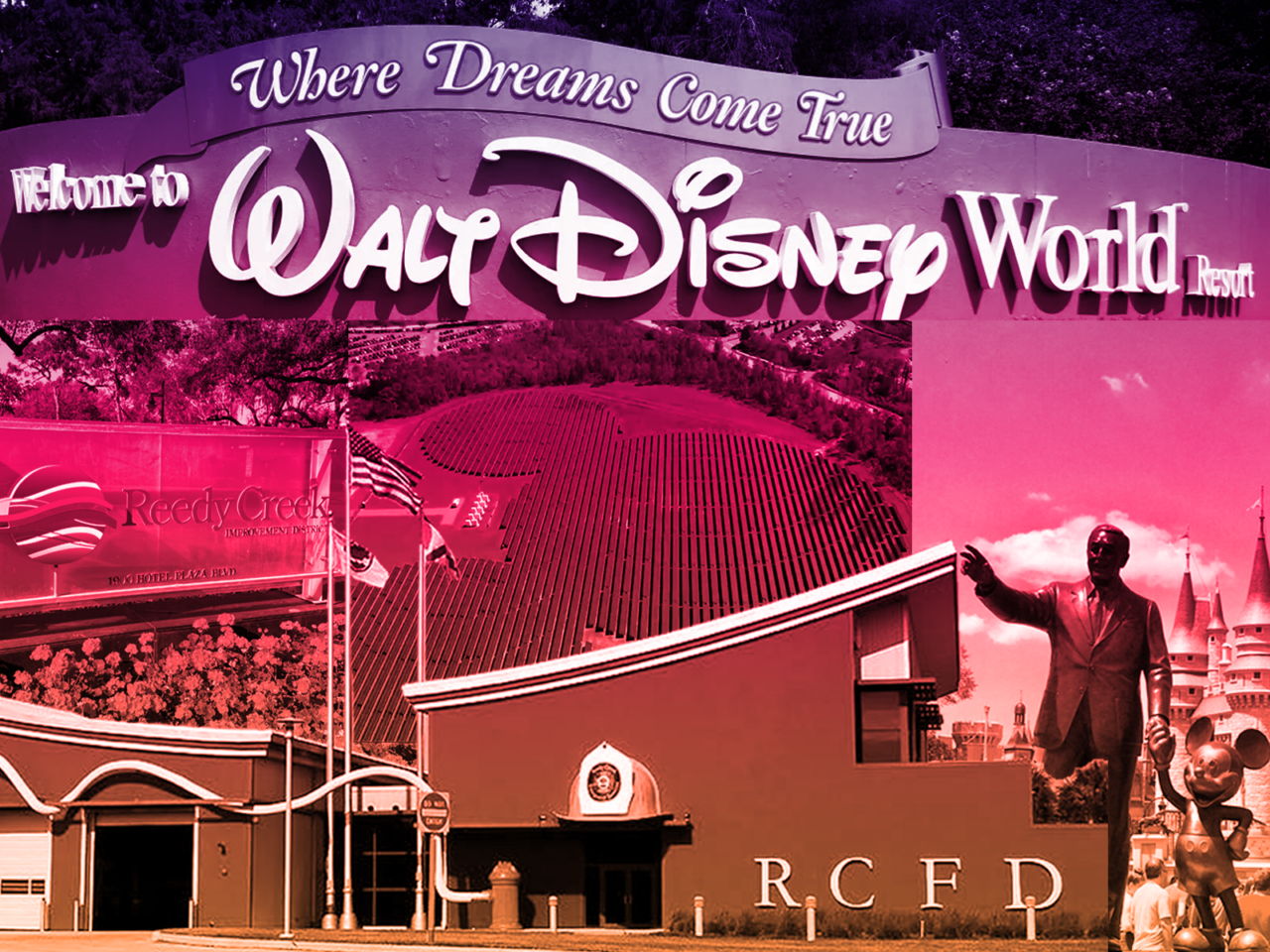 Lawmakers meet in Special Session this week to replace the Reedy Creek Improvement District.
Legislation to replace the Reedy Creek Improvement District creates a new governing board appointed entirely by Gov. Ron DeSantis. It also forbids anyone recently employed by Disney from serving.
But Rep. Fred Hawkins, the bill's sponsor, said the most important thing is what it does not do.
He said the bill (HB 9B) wouldn't shift any debt onto Orange or Osceola County taxpayers.
"People say why wouldn't this be voter-approved? Why wouldn't you allow the voters of Osceola and Orange to do this?" the St. Cloud Republican said. "Well, then that would make them responsible for the debt if we allowed a voter referendum."
The legislation was filed shortly after the beginning of a Special Session on a host of issues, including the future of Reedy Creek. The Legislature last summer passed a bill to dissolve the special district, which effectively allows Disney to self-govern on its Central Florida property. But the legislation last year laid out no plan for when the district will disappear in June.
Hawkins' bill replaces Reedy Creek with the Central Florida Tourism Oversight District, a five-member board with each initial member appointed by the Governor for staggering two- and four-year terms. Members could serve as many as three consecutive terms.
An essential aspect of reforming a governing district for Hawkins involved conflicts of interest.
"They did take my opinion on that. So you cannot have been involved with a theme park for the last three years, or an entertainment complex," he said. "We put some things in there where we're trying to get certain people that maybe have utilities experience, different categories, but it doesn't mean they have to."
Hawkins said the legislation should resolve any fears from local governments about whether eliminating the district would leave other jurisdictions on the hook. Orange County Tax Collector Scott Randolph last summer warned that could happen if Reedy Creek simply vanished.
"If that district goes away, it is zero revenue, but they take on all the debt and all the obligation," he told Click Orlando, estimating as much as $2 billion in bond debt would be spread between the two impacted counties.
Hawkins said his legislation would instead pass all debt from Reedy Creek to the new Central Florida Tourism board.
What happens from there will be up to a new board. The new board can have no members who serve on Reedy Creek's current board, Hawkins said.
The bill disposes of some never-used powers for the district, including the ability to open a full sports stadium, nuclear power plant or airport.
Hawkins said another major change would be how public money can be used for advertising. While Reedy Creek can currently use revenues to advertise Disney products off-property, such as cruise lines, his bill would forbid that. Disney can still use private revenues for such purposes, but not anything raised by property taxes, even though nearly all of that is from Disney-owned land.
Boundaries of the district cannot change without approval from the Legislature under the new bill, as has happened in the past with the creation of the city of Celebration and other instances where Disney sold land and no longer wanted it in the governing jurisdiction.
Hawkins' bill makes no changes to two municipal governments, Bay Lake and Lake Buena Vista, that exist entirely within the Reedy Creek district.
In the weeks before the bill's introduction, Hawkins said he was in regular contact with Disney about the legislation, but the company did not write it.
"I've talked to them pretty much every week, every day leading up to this," he said. "And I think they did have some good input. I know they were not involved in the government structure."
Hawkins defended leaving the entire makeup of the board to the Governor's discretion. "There's 57 other boards that have the same setup," he said.
Hawkins initially dismissed notions the legislation punished Disney over its opposition to a "Parental Rights in Education" bill dubbed by critics as the "Don't Say Gay" bill. The sponsor of the Reedy Creek repeal bill last year said that was what happened when companies "kicked the bee's nest." When DeSantis signed the bill, he even attacked recent messaging from the company about putting more LGBTQ characters in its films and other products.
Ultimately, Hawkins said it's the state that governs.
"To do business in the state of Florida is a privilege. Not a right," he said. "I think you're allowed to speak out. But I'll give the example from when I was a kid. I can say what I want. It didn't mean my dad wouldn't correct. We're all responsible for certain things we say. And I think this brought to light and raised the question that special districts should be looked at."