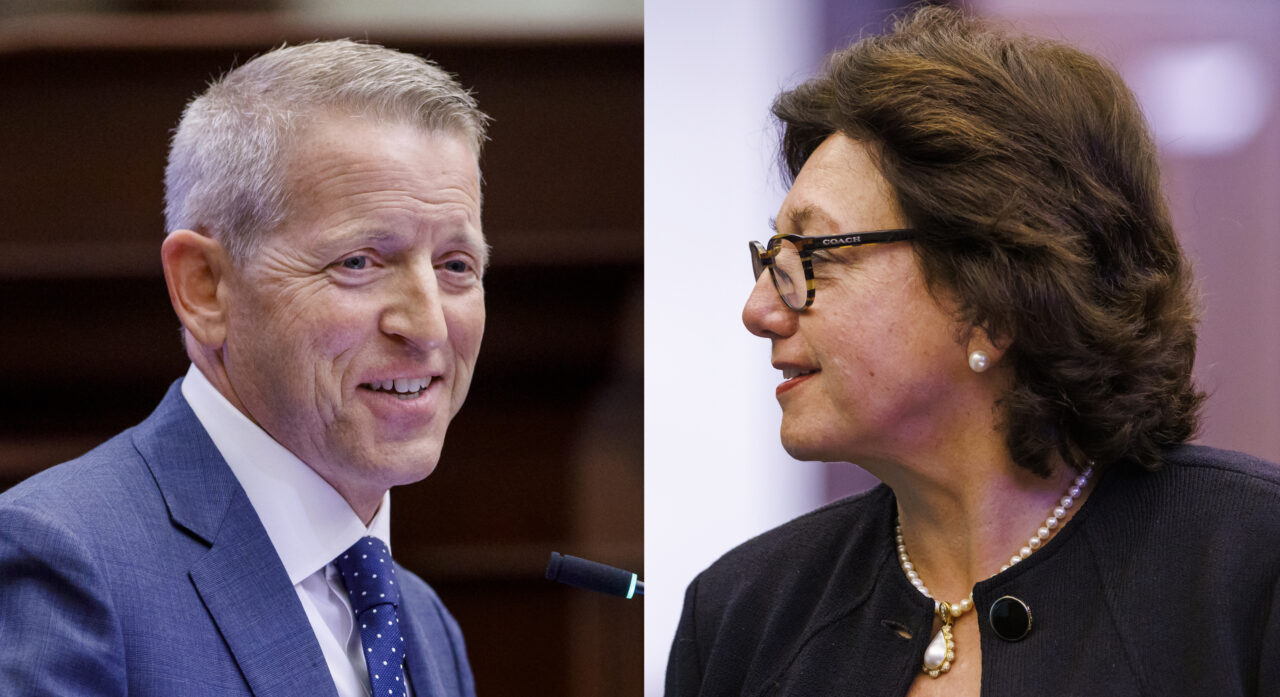 It marks the second Special Session since the 2022 elections.
Florida lawmakers will meet next week in a Special Session to take on a grab bag of issues important to Gov. Ron DeSantis and legislative leaders.
Bills to permanently remove Walt Disney officials from the Reedy Creek Improvement District that covers its theme parks in Central Florida; set up a voluntary undocumented immigrant removal program; provide more relief for Hurricane Ian victims; adjust rules for the use of college athletes' name, image and likeness; and give statewide prosecutors clear authority to go after election crimes will be discussed next week.
House Speaker Paul Renner, a Palm Coast Republican, and Senate President Kathleen Passidomo, a Naples Republican, sent memos to their members on Friday telling them of the imminent Special Session, and issued the official joint proclamation for the Session later in the day.
"In coordination with the Governor's Office and the Florida Senate, we have identified several issues that warrant our attention in advance of the 2023 Regular Session," Renner stated in his memo. "As such, President Passidomo and I plan to convene the Legislature in Special Session, beginning on Monday, February 6."
The Legislature passed a bill last year to end Disney's control of the Reedy Creek Improvement District after then-Disney CEO Bob Chapek spoke out against the Parental Rights in Education law, derided by critics as the "Don't Say Gay" law, which bans instruction on sexual orientation or gender identity in elementary schools.
The law doesn't boot Disney, though, until June 30, and leaves open the question of who will take on the district's outstanding debt. DeSantis has vowed local taxpayers in Orange and Osceola counties wouldn't have to pay it, but a bill hasn't been filed to clear up the future of the special district.
Another bill would clarify that statewide prosecutors can prosecute crimes involving elections for federal or statewide office, or petition drives. The state constitution only gives statewide prosecutors jurisdiction over crimes committed in more than one circuit.
A third measure would create the Unauthorized Alien Transport Program within the Division of Emergency Management to remove undocumented migrants from the state on a voluntary basis.
For residents in Passidomo's district in Southwest Florida and in other parts of the state hit by Hurricane Ian last year still reeling from its effects, lawmakers are looking to provide more funding for bridge loan programs and a state emergency response and preparedness fund.
And another piece of legislation seeks to line up Florida's name, image and likeness law, which was passed in 2020, with what NCAA regulations formed after the law was passed currently allow.
"We recognize the need to address this issue in a timely manner so our collegiate teams can remain competitive," Passidomo wrote in her memo.