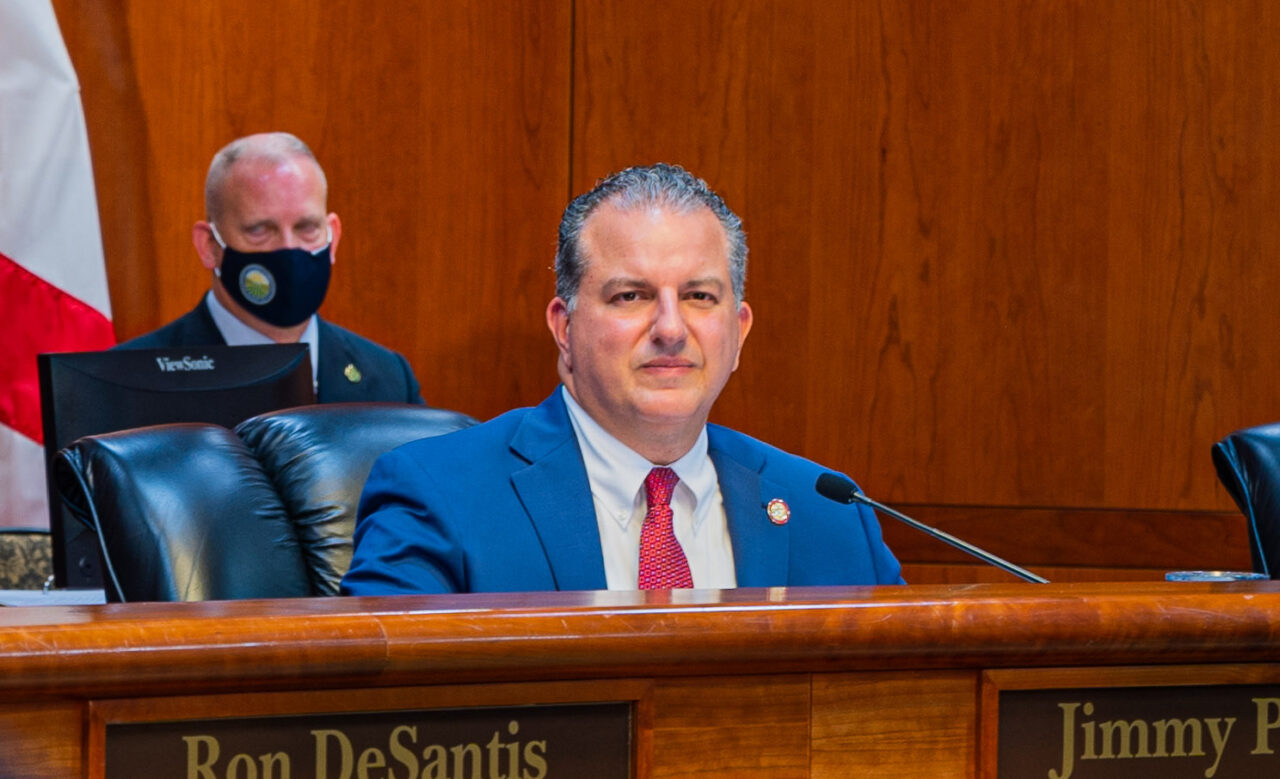 'I am excited about what is going to happen over there.'
Chief Financial Officer Jimmy Patronis said he expects Florida to have an Insurance Commissioner next month.
At a Monday news conference, Patronis predicted that "something will happen" either at the March 21 Cabinet meeting or perhaps earlier if Gov. Ron DeSantis  calls a "special meeting."
"I am excited about what is going to happen over there. We have to have the right person for the job," Patronis said. 
The Florida Office of Insurance Regulation (OIR) has been without a leader since the start of 2023. David Altmaier, who headed the OIR for six years, resigned his post in late December. He has not publicly announced his future plans.
The former OIR Deputy Director of Life and Health, John Reilly, also resigned in December to take a job with Oscar Health. Susanne Murphy, the Deputy Director of Property and Casualty, stepped down in November and took a job at the Tallahassee-based insurance law firm Meenan PA. Murphy oversaw the regulation of property and casualty insurance policies, which includes Florida's beleaguered homeowners' insurance market.
Florida had an elected Insurance Commissioner until 2002, when it, along with the state Comptroller and Treasurer post, was eliminated and rolled into the CFO position due to a 1998 constitutional amendment.
The CFO oversees the Department of Financial Services (DFS) and has regulatory authority over the insurance and banking industries, making the post one of the more powerful in the state.
The CFO is on equal footing with the Governor when picking the state's Insurance Commissioner. Florida law requires that the CFO and the Governor first agree on a potential Insurance Commissioner. Their selection then must earn majority support in the Cabinet.
Altmaier became the state's second Insurance Commissioner after former Gov. Rick Scott and former CFO Jeff Atwater locked horns over who would replace longtime Insurance Commissioner Kevin McCarty.
It's not clear if Patronis, like his predecessor Atawater, will take a lead role in finding the next Insurance Commissioner or if will defer to DeSantis.
"If a special meeting is called, we are ready to be a participant to put that issue to bed," Patronis said when asked about the timing.
Patronis told reporters he thinks the new Insurance Commissioner should be allowed to "build out their team" and appoint new deputy commissioners for life and health as well as property and casualty.
In the meantime, DeSantis said he was proud of OIR and the work it's been doing.