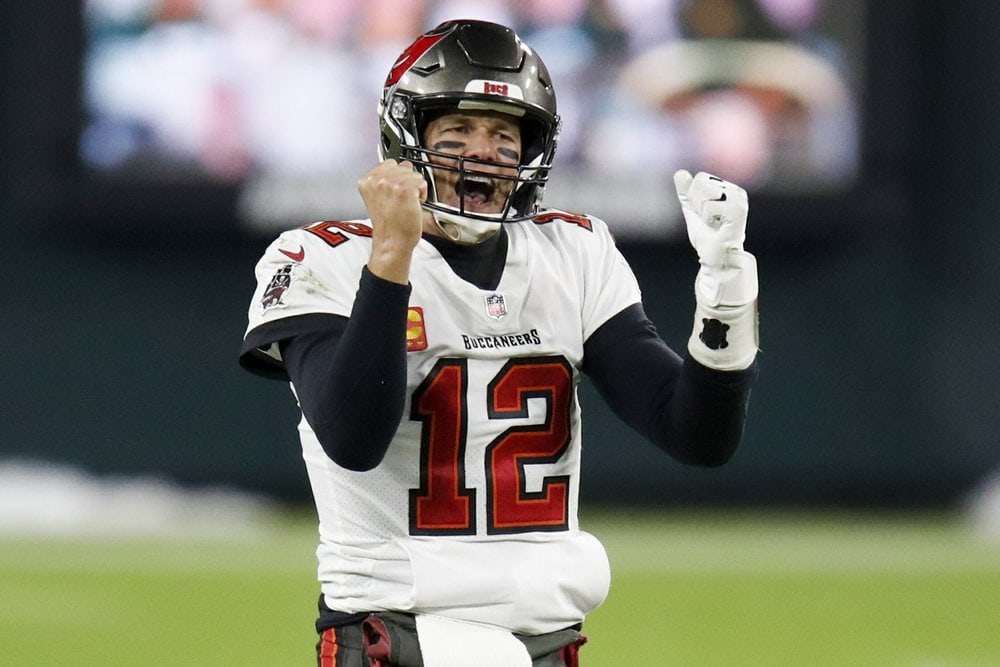 The GOAT remains the GOAT.
Tom Brady remains National Football League fans' favorite player, even as he retires from the league, according to a USDirect.com report.
The survey queried 2,000 Americans on various issues evaluating their team loyalty. Of those surveyed, 46% said Tom Brady was their favorite player. No other player even reached 10% in the survey.
Patrick Mahomes, the Kansas City Chiefs quarterback who will play in this year's Super Bowl, came in second, but with just 8% of respondents saying he was their favorite. 
Aaron Rodgers, the quarterback for the Green Bay Packers, came in third at 7.6%.
But while Brady may indeed be the GOAT in fans' hearts, he's never played for fans' favorite teams. 
The Dallas Cowboys ranked the most popular NFL team, with 167 respondents. The Atlanta Falcons came in second with 141 fans and the Arizona Cardinals in third place with 121 fans. 
And it appears NFL fans are quite loyal. A full 65% of fans have spent more than $100 in the last year on team merchandise, while 43% of fans said they would never abandon their team, even if they cheated. 
Additionally, 73% of fans said they would still support their team even if it moved cities. A further 19% said they would travel to see their team play in person if it moved cities. 
Prospective spouses might want to watch out for that loyalty, though. Of the top three events fans indicated they would miss if given the chance to see their team play in person at the Super Bowl, the top event (23%) was marriage. Though it's worth noting, the survey did not specify whether that was the fan's own wedding, or that of someone else. A full 17% of fans said they'd miss a birth to watch their team play in the big game, while 16% of fans said they'd miss a funeral.