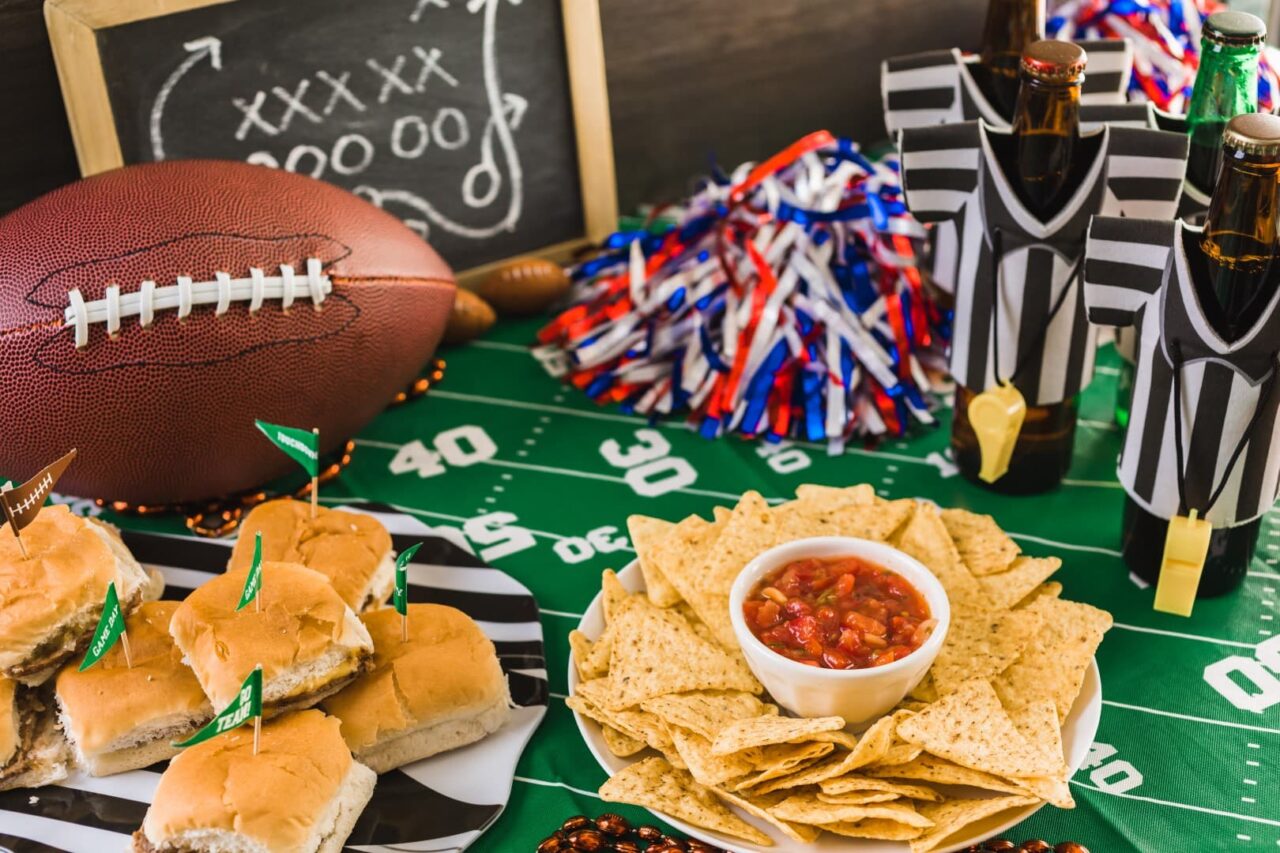 Chicken wings are the fan favorite.
Almost as important as watching the Kansas City Chiefs and Philadelphia Eagles battle it out at State Farm Stadium in Glendale, Arizona are the snacks to enjoy while taking in the action.
Football fans watching this year's Super Bowl from home are expected to spent $97.50 on average on food and drinks for the big game, according to a survey from SportingPedia.
That's more than fans spend watching championship games for any other sport, with fans reporting spending an average of $92.57 on NBA games, $82.62 on hockey and $79.53 on baseball games. 
The survey was conducted among 2,897 sports fans from Dec. 18 through Jan. 10. The survey asked 10 questions about fans' watching habits, such as where and with whom they preferred to watch sporting events. Respondents were also asked about how much they eat and drink during sports matches and how much they spend on average. 
Respondents identified chicken wings as their favorite game day snack, at 22.5%, followed by chips & dip at 19.6%, tacos at 12.9% and pizza at 12.4%.
Soda and beer overwhelmingly dominate fans' beverage preferences, with 42% of respondents saying they reach for a soda and 35% preferring a cold beer. Iced tea was third at 12%, while wine clocked in at 6% and whiskey at 5%. Among men, beer topped the list at 42%. Women preferred soda (63%) while only 14% chose beer.
The vast majority of fans will be watching the big game from a family-friendly gathering (47.1%), while nearly 33% will attend a larger potluck-style gathering. About 10% of respondents said they will party with die-hard sports fans; just over7% will tailgate; and only 3% plan to watch the Super Bowl from the stadium.
More than 40% of respondents indicated the Super Bowl as the most significant sporting event of the year. Nothing else even came close, with the NBA finals in the No. 2 spot at just 22%. 
But most Super Bowl viewers aren't necessarily there for the gridiron — 39% of respondents said they attend watch parties to socialize, while only 26.8% said it was to watch the game. About 24% said the parties are all about the food.